Best Winter Socks – 2021 Edition
last updated:
Jan 07, 2021
You undoubtedly have that classic top drawer that is overflowing with a surplus of socks. You might have all sorts of finds in there (such as Christmas socks, value pack purchases from bulk stores, and simple black socks for work). But do you have a few pairs of quality winter socks?
If not, it's worth investing in some, and for reasons that you may not have realized. Finding the best winter socks when it's snowing and cold outside is important for maintaining good health since socks can protect you against the cold helping to prevent problems like hypothermia while you are outside.
In a Hurry? The test winner after 11 hrs of research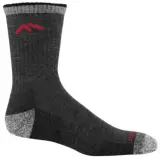 Darn Tough - Hiker Crew
Why is it better?
Comfortable
Made to last
Fast-drying
Protection from bacterial build-up
In a
Hurry? Editors choice: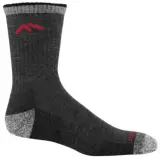 Test Winner: Darn Tough - Hiker Crew

13
Researched Sources
12k
Total Readers
11
Hours Researching
15
Products Evaluated
Materials
Insulation
Comfort
Durability
By Default
Our Top Picks For The Best Winter Socks
Criteria Used for Evaluation


Materials
Most winter socks are made from more than one fabric and blend several types of materials together to provide your feet with comfort, warmth, durability, and protection against moisture.
There are a few materials you'll find often in winter socks, and we've listed them below.
Wool
Wool is probably the most common material you'll find in socks, and it's the material most footwear specialists prefer above others. Wool helps to keep your foot temperature where it needs to be without creating more sweat or locking moisture in. Plus, wool provides a lot of effective cushioning. Most types of wool are naturally antimicrobial and antibacterial, so odor won't build up and you'll have fewer health problems with your feet when compared to some other materials.
Socks made from wool are usually comprised out of merino wool, which is itch-free and very comfortable. Still, most socks are not completely made of wool and use blends of other materials to make the socks dry out faster and help create better durability.
Polyester
As a synthetic material, polyester helps to create insulation and warmth in socks while keeping moisture out and making the socks dry out quickly. Polyester is often mixed with nylon or wool to create a feeling of warmth and comfort that adds features of durability and moisture protection.
Nylon
Nylon, like polyester, is also a synthetic fabric, and it's usually combined with other materials although sometimes it is the primary material you'll find in the socks. Nylon helps to lock out moisture, makes the socks dry out quicker, and also helps make the socks longer-lasting.
Silk
Silk is not a durable material and is usually not the primary material in socks, but it does work well to add insulation and comfort. Silk is a lightweight material that helps create a nice sock lining and works well to wick out moisture.
Spandex
Some socks have a small percentage of spandex in them, and the elastic in this material helps to hold socks up, as well as giving them the ability to retain their shape more easily.


Insulation
You can't talk about winter without talking about insulation. The insulation of an item is something that we will investigate for just about every single layer that we put on in the wintertime and sock are no exception.
Doesn't it seem like your toes are sometimes the most difficult body part to warm up? A well-insulated pair of socks will not only keep your feet warm, but they should also have moisture-wicking abilities and keep your feet dry. Some winter socks come with temperature ratings while others can only be rated by customer reviews. Either way, it's an important piece of the puzzle.


Comfort
The most comfortable types of winter socks available on the market today are typically comprised out of some percentage of Merino wool.
Merino wool is very popular for outdoor socks in general, and the soft comfort, foot health protection, and insulation this material provides makes it extremely popular for winter outdoor socks.
Some of the best quality Merino wool socks on our list are made by Darn Tough, who know to lead the outdoor footwear market in producing the best hiking and winter wear socks. Darn Tough's sock designs all focus on comfort and performance and run slightly thicker than some other sock designs on our list. The nice thing about the thickness of Darn Tough's socks is that it increases their durability.
Another manufacturer known for making great outdoor and winter weather socks is Smartwool, a brand that has been popular for many years because of its high-quality products. Most of Smartwool's socks also focus on comfort and fit, but these socks aren't quite as durable and can wind up with holes.
Comfort, however, will depend a lot on personal preference. The best thing you can do here is to figure out what features you really feel you need, then narrow down the choices you like, and go to a store to try them on. Make sure you bring your winter weather footwear or boots to dry on with the socks. When you're in the store, take them for a spin with your winter boots on, and focus on what you feel is most comfortable for your needs.


Durability
Merino wool isn't known to be the most durable fabric, and since most winter socks are comprised out of some percentage of this material, you'll need to keep this in mind.
However, a lot of winter sock manufacturers know that your outdoor winter socks need to last a while and remain durable, and combine other materials into their Merino wool to make the socks last for a long time.
For instance, both Darn Tough and Smartwool make socks comprised out of Merino wool, but these socks are all designed to be tough and can handle several washes before you'll notice any wear. Durability with winter socks often depends on the brand of the socks, since some winter sock manufacturers focus more on durability than others. The company that makes the most durable socks today is Darn Tough, with Smartwool a close second.
Still, most winter socks, no matter what their brand is, are made to last quite a while. If you manage to rotate out a few pairs of good winter socks, you'll probably be able to make it through several seasons before you'll have to replace them.
If you really are worried about how long your socks might last, plenty of manufacturers on the market today make winter socks that come with lifetime guarantees so you may want to opt for one of those pairs.
Expert Interviews & Opinions
Most Important Criteria
(According to our experts opinion)
Experts Opinion
Editors Opinion
Users Opinion
By Default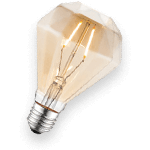 Protection
To avoid any health risks, you want to find the best pair of winter socks to protect you during your winter activities. Thicker socks offer a lot of padding and extra blister protection, which will come in handy if you experience foot irritation and other frustrating foot problems that can decrease the amount of time you spend outside. Most midweight and heavyweight socks are great for winter usage and can handle temperatures below 40 degrees Fahrenheit, providing a lot of warmth, thermal regulation, and padding.
Extra Warmth
If winter socks aren't keeping you warm enough, there is a way to increase the heat. The same way that many manufacturers offer hand-warming pods- there is also such a thing as toe or foot warmers. These pods are typically a bit smaller than the hand-warmers but work just as well. If you're not keen on purchasing foot warmer and already have hand-warmers, those will do the trick too! The only thing is that they may be too big or uncomfortable for your boots.
Other Factors to Consider


Weight
Socks are made with a wide variety of thickness options since some are made for summer hikes and others for winter mountaineering. While our list features socks that are ideal for winter, we'll be covering here just what sock thickness means for you, and what type of weight versions you'll want.
Some winter socks are made to be more lightweight while still providing good warmth as well as solid padding and protection. You also get plenty of insulation from lightweight socks and breathability. Lightweight socks work well even for the cold weather, but if the temperature drops below 40 degrees Fahrenheit, you might want to consider something a bit thicker.
Thicker socks offer a lot of padding and extra blister protection, which will come in handy if you experience foot irritation and other frustrating foot problems that can decrease the amount of time you spend outside. Most midweight and heavyweight socks are great for winter usage and can handle temperatures below 40 degrees Fahrenheit, providing a lot of warmth, thermal regulation, and padding.
Most midweight and heavyweight socks are made primarily with warmth in mind, and shouldn't be worn all year round or for casual wear since they can make your feet sweat more, even if they do well with moisture wicking. So, most outdoor enthusiasts searching for the best pair of socks will want to consider socks that are midweight to heavyweight if they expect to be outside when the weather is severely cold.
Frequently Asked Questions
q:

Why is merino wool so good for winter socks?

a:

Before Merino wool became a popular material in winter socks, many socks were made with cotton and polyester. However, nowadays, Merino wool is nearly the standard in winter socks, and there are several reasons for this.

First, Merino wool is a comfortable fabric that doesn't irritate the skin and offers extra support. Merino wool also wicks away moisture while still doing a great job of keeping socks warm and allowing them to ventilate. Merino wool is also naturally antimicrobial and antibacterial, meaning your feet will stay healthier and you won't have to worry about excessive odor build-up if you are out on the trail for several days wearing the same pair of socks.

Furthermore, merino comes from a prized breed of sheep that lives in harsh mountain climates, and these sheep adapt their wool to their tough environment. Because of the sheep's adaptation, Merino wool has wound up giving winter weather socks some great performance characteristics, including less itch than other types of wool, insulation, bacterial protection, and insulation.

Remember that most Merino wool winter socks won't be made with 100% Merino wool; usually, a good percentage of Merino wool is between 50% and 80%. Mixed in with Merino wool is generally a combination of nylon and spandex to help keep socks breathable, warm, and flexible. The more Merino wool doesn't necessarily mean the socks will be better, but how the Merino wool works in the socks is really an important factor.
q:

How can I make sure I know my socks fit correctly?

a:

Making sure your winter socks fit you right is important for your comfort when you're outdoors in the colder weather. Socks that fit too large can bunch up, rub, and cause blisters. On the other hand, socks that run too small can slip down and create unwanted pressure points on your feet.

Getting the right sized sock means you should do a little research into what the size of your foot actually is, not just your shoe size. Sometimes people will size-up in shoes, and if you do that with socks, your socks aren't going to fit right and will be too big. If you aren't sure what your foot size is, you can always go to a store and get it measured.

After you know what your foot size is, you can use that number with the size charts provided by the manufacturers. If you find that you are between sizes, it's almost always better to get the size smaller in socks so that you won't wind up with socks that are too large and cause blisters.

Outdoor winter socks should fit snugly, but also should not be too tight. If a sock fits correctly, you'll see that the help cup lines up with the heel of your foot perfectly. Trying your socks on and testing out their fit in a store is probably the best way to go about finding winter socks that will fit you just right.
q:

Are cotton socks good for the winter?

a:

Cotton is a fantastic fabric that is breathable and cozy; however, this fabric is best suited for summer months and less frequently in. In the winter, you may find that cotton is not an insulating fabric, because it doesn't hold hot air and it lets cold air in, which of course, is not ideal.

Furthermore, cotton doesn't repel moisture, rather, it allows any moisture from outside or inside your sock to be absorbed and remain on your feet. This makes for very soggy and uncomfortable feet. While you may find that some winter socks do have a tiny amount of cotton in them, most will have something like merino wool.
q:

Why are winter socks so important?

a:

It is true, you can most definitely put any old pair of socks on and head out for the cold winter day to run errands. But if you want to feel as snug, warm, and comfortable as possible, it's crucial to properly attire your feet. Also, remember that your feet are on the ground, which means the cold pavement is not only chilly if you physically reach down and touch it with your hands, but that icy feeling will travel straight up from your feet and into the rest of your body. And this is especially true if you are participating in strenuous activities outdoors. It's much healthier for your body to be protected from the shock of the cold (starting with your feet).

It should also be mentioned that not only can you wear your winter socks outdoors, but you will also be glad to shuffle around the house in a pair of warm and snuggly socks when the temperatures have dropped. This is noticeably true when you have just woken up, and especially, if you have flooring other than carpet (such as tile or wood).
q:

Should I wear a sock liner?

a:

Sock liners are often forgotten about; however, they have two important duties. Firstly, they wick sweat away from your feet and transfer it to your sock and hopefully out, (depending on your sock's material). Another pro to wearing a sock liner is that they add an additional layer of insulation to ensure your feet feel totally warm. It's worth considering a pair of sock liners if you participate in outdoor activities so that the sweat is actively wicked away.

While sock liners are not as easily found anymore, because of the advent of quality winter socks that now flood the market, they can be found on sites like Amazon.
q:

Does wearing two pairs of socks keep your feet warmer?

a:

No. You may be surprised to hear that two pairs of socks will not keep your feet warmer. Wearing a second pair of socks will achieve the complete opposite. Two pairs of socks will compress your feet, cutting off the circulation and making your feet colder than if you were wearing one pair of socks. In colder conditions, the lack of blood flow could even make your feet vulnerable to things like frostbite. 
q:

Are alpaca socks warmer than wool?

a:

Alpaca socks are much warmer than wool socks because of their hollow-core fiber. Alpaca fibers are softer, warmer, and much more lightweight than wool making them a great thermal material to wear in colder weather. Alpaca socks are also extremely durable. 
Subscribe to our Newsletter