Best Crew Socks
In a Hurry? Editors choice: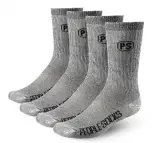 Test Winner: People Socks Wool Socks

Are you someone who often overlooks the importance of high-quality socks? Are you also someone who settles for just any old pair of socks? If so then you may scoff at a buying guide such as this. But, if you just give it a chance you will not be sorry.

Today, the focus is on crew socks but what exactly are they? In the simplest of explanations, they are pretty much everyday socks that tend to come up around the mid-calf area. They are not necessarily special types of socks but there is still a lot of variety out there when it comes to them.

The best advice is to go with options that will be the most practical for your needs. That is what you will learn how to do today, so if you are all ears, let's dive into the top-rated crew socks available.
Standout Picks
Criteria Used for Evaluation
Our Top Picks for the Best Crew Socks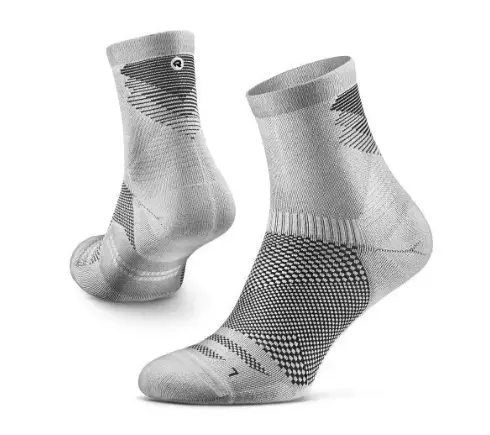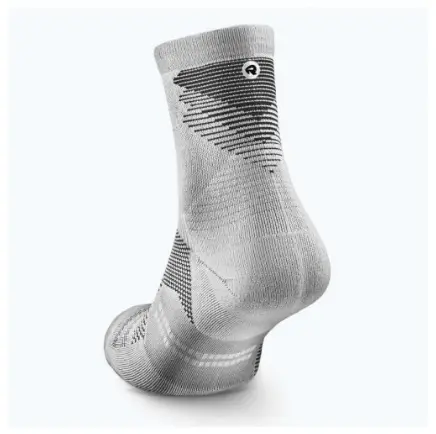 What you will notice about the Razer Trails is they are designed for the purposes of running. This is something that some crew socks do very well and this is a great example of such.
Read more
Comfort
In addition to the natural comfort of the fabric blend, these socks have also been engineered with ample arch support, performance cushioning, and seamless toes. Not a bad combination, huh?
Materials
The fabric blend consists of nylon, polyamide, and elastane, but that is not all. All these materials had been recycled before they were used, which should put a smile on the faces of all you environmentalists out there.
Breathability
Past the technical mesh that has been implemented to improve the breathability, these have also been designed with Stay Fresh Technology. This is going to prevent odor-causing bacteria from growing.
Fitting
These are offered in sizes from small to extra-large. Due to this, you should not have any issues finding a size that works for you.
Colors
Arguably the only thing wrong with these socks is the fact that they are not offered in different colors. However, the multi-colored gray colorway still looks good.
Overall
The Razer Trail Running Socks are really just terrific for a plethora of different activities and situations. Their performance, coupled with their breathability makes for a match made in Heaven.

2

. People Socks Wool Socks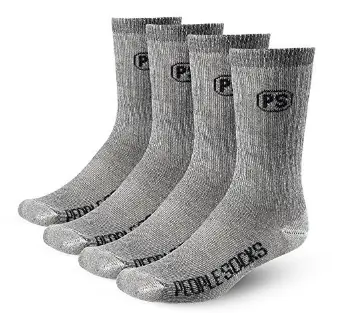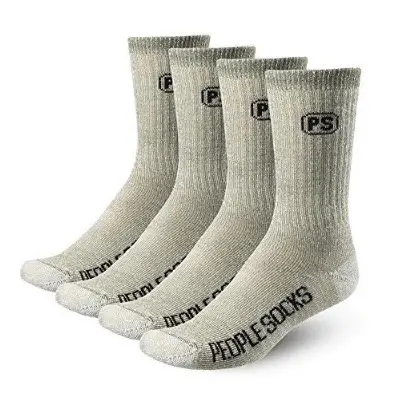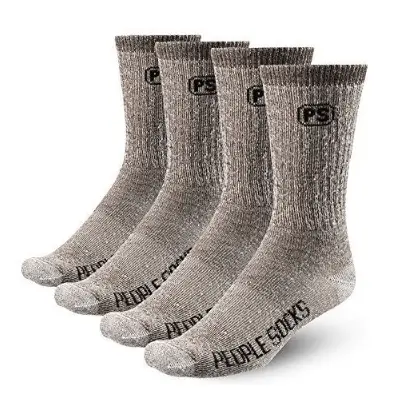 If you happen to know anything about merino wool then you know how excellent it is when utilized for socks. In addition to its durability, it also regulates your body temperature expertly.
Read more
Comfort
Past the thick and comfortable nature of these socks, they are also designed with smooth toes and also additional cushioning in the footbed area. Oh yeah, the merino wool also feels great against your skin.
Materials
Indeed, these do feature merino wool as the main fabric in their blend. Also included are nylon, polyester, and spandex. This blend is about as ideal as it gets, quite honestly.
Breathability
As noted, this is where merino wool is excellent. In addition to the fact that it wicks away moisture from your skin, it also prevents bacteria from growing and regulates your body temperature.
Fitting
Both men's and women's sizes are available, but these have been known to run a little tight. If you have larger legs, then you may want to order a size up (though it may not be necessary).
Colors
Even though the color variety is not the greatest, there are a few options to choose from, and that is a plus. Additionally, all the possibilities do look excellent.
Overall
At the end of the day, you really can't go wrong with merino wool socks. And, when they are as well-designed as these suckers are, the real question is, why have you not bought them yet?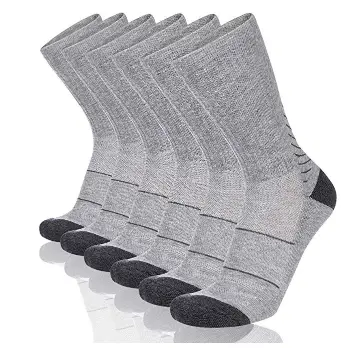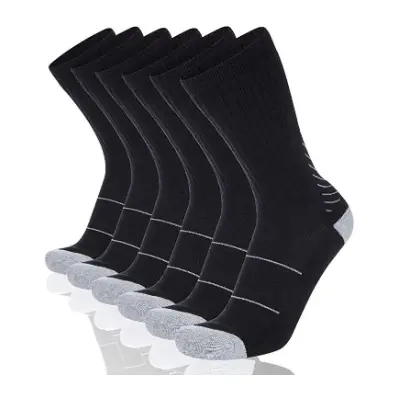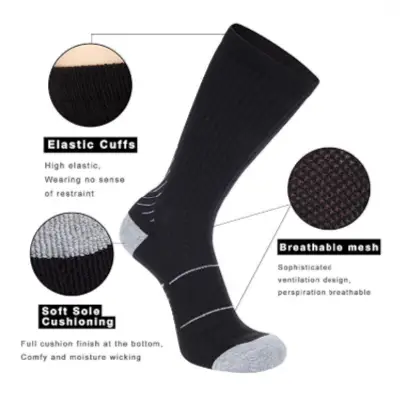 Thanks to the fabric blend, level of cushioning, moisture management, and arch support, these are accurately advertised as athletic socks. They get the job done at a high level that is for sure.
Read more
Comfort
To say that these are cushioned is an understatement. They are fully cushioned with thick padding on the sole. More so, the fabric blend feels excellent, and there is ample arch support.
Materials
The polyester, spandex, and cotton blend of these socks are excellent. To add to their durability, they have also been engineered with reinforced heels and toes.
Breathability
Do not be fooled by the addition of cotton; these can still be used for performance-based activities because of their ability to control your moisture.
Fitting
Conveniently, these are sold in a pack of six. However, some previous buyers have made mention of the fact that the height of the individual socks can be inconsistent.
Colors
Black, white, and gray color options are available. There is also an assortment of colors available if you would rather have a variety.
Overall
Perhaps no other option on this list has a better value than this one. Each of the socks you receive is as well-designed as the others, which is saying quite a bit.

4

. Darn Tough Hiker Socks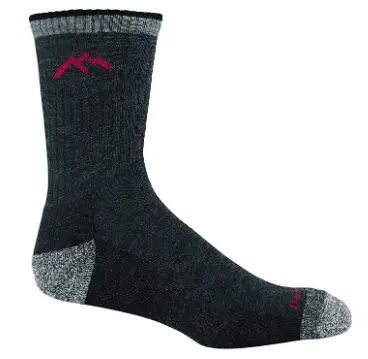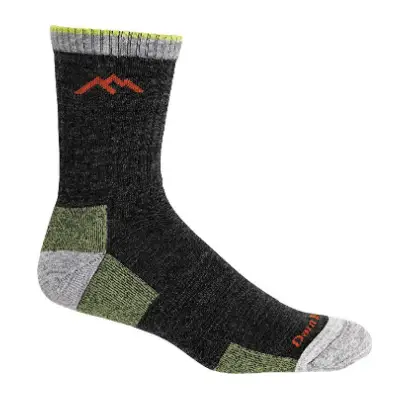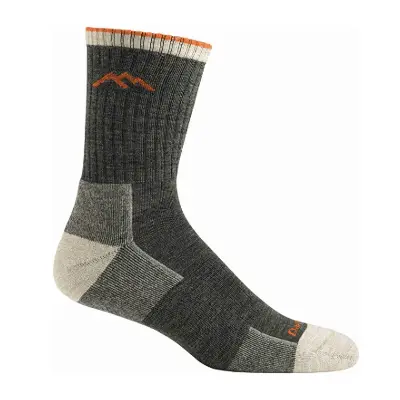 Whenever you buy a pair of Darn Tough socks, it is normal to assume a lot from them. Due to the placement on this list, you can tell that a lot of other people have and rightfully so.
Read more
Comfort
While these socks are not seamless, you probably will not be able to detect them when wearing them. Additionally, you can also enjoy elastic arch support and dense underfoot cushioning.
Materials
To make these socks even better, they are made of merino wool. Sixty-one percent of the blend, in fact, is merino wool, but there is also a significant amount of nylon and just a touch of spandex.
Breathability
As noted earlier, merino wool is fantastic for breathability. Heck, even if you wanted to wear these during colder weather, you could do so comfortably.
Fitting
There are plenty of sizing options to choose from, so that is not going to be an issue. But, there have been a few reviewers who have noted that these run a bit small.
Colors
Darn Tough sells their socks in quite a few different colors. And, each of the options is quite appealing in their own right. You should have no issues finding one you enjoy.
Overall
In spite of the fact that these have been known to run small, they are terrific in every meaning of the word. A lot of this is thanks to the merino wool blend but there are also other contributing factors.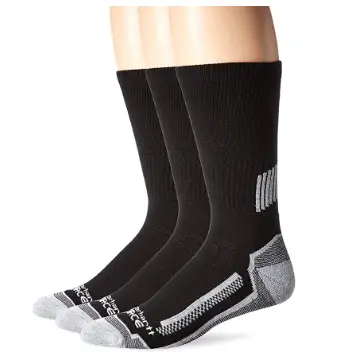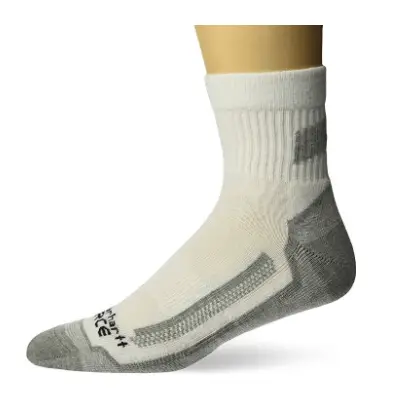 Indeed, crew socks are almost always ideal as everyday socks. And, given that you probably spend most of your time working, you may want to take a closer look at this option.
Read more
Comfort
As with some of the best crew socks out there, these are fully cushioned and provide fantastic motion stability and support. Let's say that they have your back (or your feet in this case).
Materials
There is nothing out of the ordinary with this blend, as it is primarily polyester with just a touch of spandex added. Heel and toe reinforcements have also been implemented.
Breathability
On top of the ability to wick away sweat, there are also mesh cooling channels integrated. And, then, when you factor in the odor-neutralizing technology, you begin to see just how excellent these are.
Fitting
Near your calves, these are going to fit very tight. This is something that you need to expect to go in. So, if you have massive calves, then you may want to pursue other options.
Colors
Though no vibrant color options are up for grabs, there is a decent selection available regardless. This includes white, black, and heather.
Overall
If you can accept the fact that these will be a little tight, you can enjoy one of the best crew socks out there. These are built for performance and are not going to let you down.

6

. MadSportsStuff Lacrosse Socks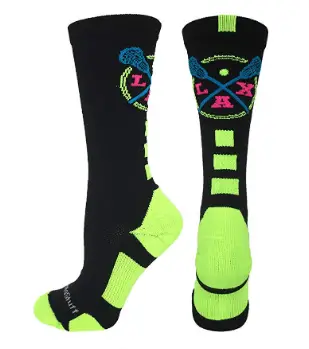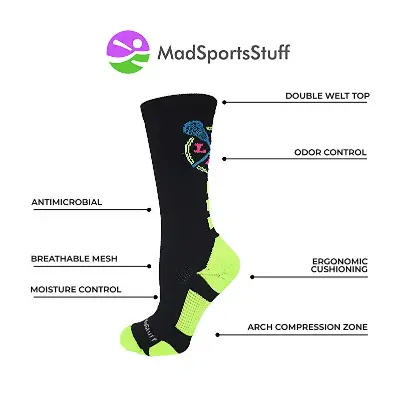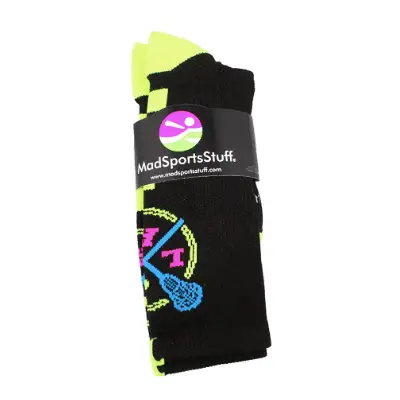 Whether for team sports or simply personal reasons, some of you may be looking for crew socks with designs to them. As you can see, that is certainly what you get here.
Read more
Comfort
These do an excellent job controlling blisters (preventing them), and they are also lightweight. To top it all off, they also offer sufficient arch and ankle compression.
Materials
The fabric blend is built for performance, and that much is obvious. A massive chunk of the blend consists of polypropylene. Also, there is nylon, elastic, and just a little spandex thrown in.
Breathability
The infused anti-microbial technology is useful when it comes to preventing odors and bacteria from growing. Also, the material present wicks away sweat from your skin.
Fitting
As opposed to how they are advertised, these do run small. Additionally, they are also somewhat challenging to put on (just stuff to keep in mind).
Colors
These are technically lacrosse socks, and that means they are offered in a wide range of different colorways and team designs. The selection is just superb.
Overall
If you can find a size that works for you, this is a great option to go with. It can't be understated enough how sufficient they are when it comes to performance, comfort, and breathability.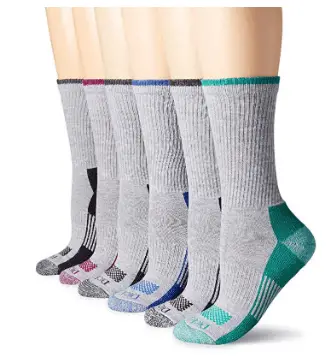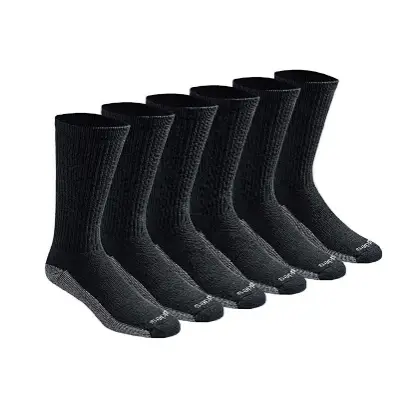 Being designed with advanced moisture management technology, these are geared and prepared for your feet to start sweating. They also sport full cushion support which is nice.
Read more
Comfort
It is becoming evident at this point that the best models typically offer superb comfort and support. In the case of these socks, they provide arch compression and full cushioning.
Materials
The reinforcements at the heel and toe are welcome sights for sure. As for the material blend, it consists of polyester (which is 96 percent of it), spandex, and rubber.
Breathability
Coupled with the implemented ventilation channels is the ability of the fibers to wick away moisture from your skin. This is an about as ideal combination as you can get for breathability.
Fitting
The upper band on each of the socks is quite tight, so be aware of that. Also, these are designed for women and will be even tighter for men.
Colors
For the record, most options available come in packs of six. As for the color options that can be selected from, there is a good variety.
Overall
Dickies is a well-known brand, and these socks are a good example of why. For women, they offer a superb combination of performance and comfort. Oh yeah, they also breathe really well.

8

. Under Armour HeatGear Socks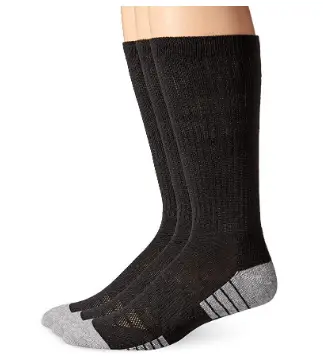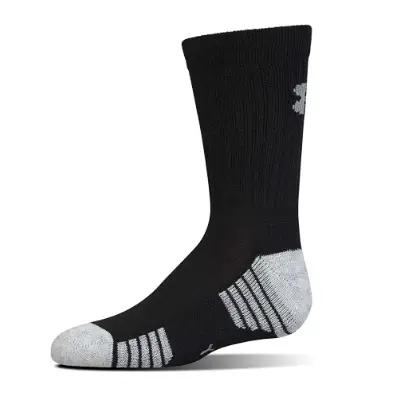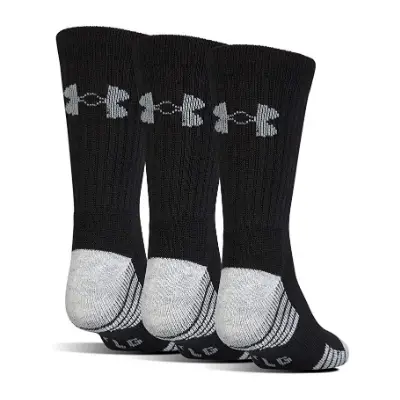 Do not be fooled by the name; these HeatGear socks are terrific when it comes to controlling both your sweat and odors in general. They are some of Under Armour's most famous socks, in fact.
Read more
Comfort
Without adding too much bulk to the socks, they have been engineered with half cushioning. Additionally, seamless toes and also embedded arch support complete these comfortable socks.
Materials
The HeatGear socks feature a blend of polyester and spandex. As with most other options, though, only a small chunk (three percent) is spandex, and this adds a bit of stretchiness.
Breathability
Overall, these are very breathable, and it is thanks to the sweat-wicking technology. Furthermore, there is also anti-odor technology that has been integrated.
Fitting
The precision Y-heel pocket of each sock helps to improve the overall fit. However, these have been known to run a little small, so you may want to account for that.
Colors
Not only are there a few assortments of color options to choose from, but you can also select either black or white. While not a vast selection, it is stable.
Overall
Under Armour is a top-level brand so it is no surprise to see them on this list. Their HeatGear socks, while somewhat tight, are durable, breathable, and super comfortable.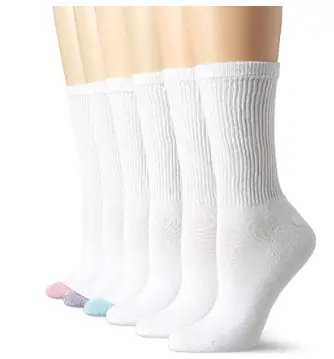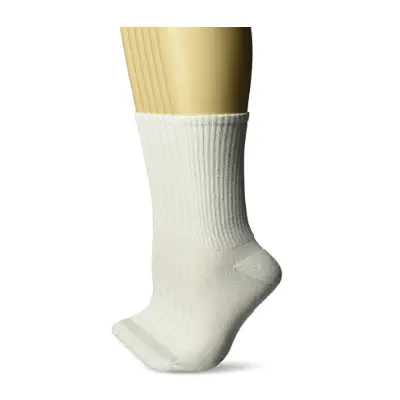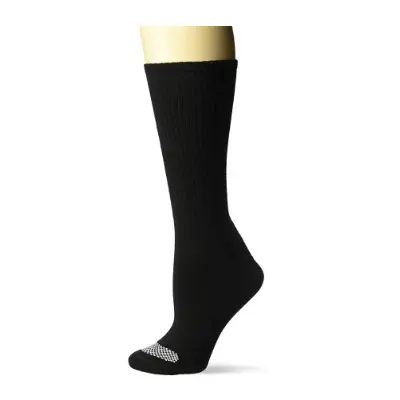 Hanes may be the most recognizable brand on this list when it comes to socks. Do be aware, though, that these socks are primarily made of cotton and are not ideal for performance-based activities.
Read more
Comfort
Even though these are not the softest cotton socks out there, their plush cushioning helps to make them both comfortable and protective.
Materials
As mentioned, this is indeed a cotton blend. Seventy-three percent of this blend is cotton, and rounding out the other 27 percent is polyester, rubber, nylon, and spandex.
Breathability
Now, cotton itself is breathable, but it is also going to absorb your moisture. This makes these socks somewhat of a hindrance for performance-based activities.
Fitting
Most buyers have agreed that these run true to size. What helps with the overall fit is the hint of spandex, as this allows them to stretch much easier.
Colors
As these are Hanes socks, they are sold in primary colors. You can either get an assortment of white or black socks (as these do come in multiple pairs).
Overall
For everyday purposes, these can be worn for just about anything. Anything except fitness-based tasks that is like the cotton blend does not work the best for that.

10

. Frenchic Designer Socks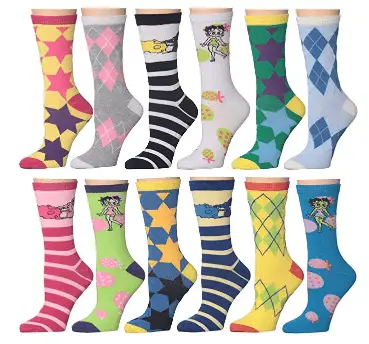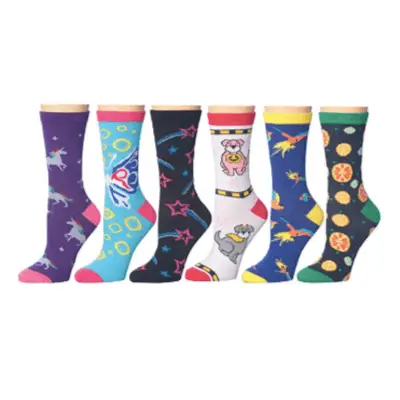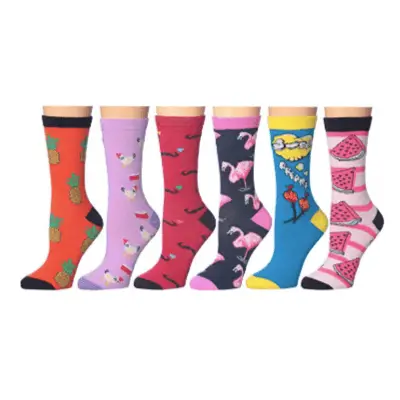 Without question, these are a fashion statement but it is also not as if they are unbearable to wear. Though they are a bit thin, they remain quite comfortable and breathable.
Read more
Comfort
No, these are not the most supportive or cushioned socks on the market, but they get the job done when it comes to comfort regardless. This is due to the fabric blend and its lightweight nature.
Materials
Sold in a pack of 12, these are somewhat thin and will not last an incredibly long time. Still, their cotton, polyester, and spandex blend are pretty lovely.
Breathability
The fact that these are both thin and lightweight does make them more breathable during hotter climates. It also helps that polyester is a performance fabric.
Fitting
These will only fit a select few of you, so be aware of that. In addition to being optimized for women's feet, they also only properly fit shoe sizes between 6 and 10 (to give you a point of reference).
Colors
As you will see, when you look at the color options, these are designer socks. The designs are also somewhat outlandish and will not be appealing to everyone.
Overall
For pure performance reasons, there are better options out there. Really, these are nice as causal and fun socks that can be worn for casual purposes.

Subscribe to our Newsletter