Best Cotton Socks
In a Hurry? Editors choice: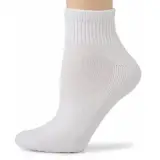 Test Winner: Davido

There are plenty of reasons why cotton is the most popularly utilized fabric. It is hypoallergenic, comfortable, and durable. There is no doubt that you have at least ten cotton shirts hanging in your closet- and we are willing to bet that they are actually some of your favorites! A great way to incorporate more of this incredible fabric into your wardrobe is with socks. Cotton socks are a great addition to any
underwear drawer
. They are an ideal choice for both summer and mild winters.
While there are some consumers who are true to 100% cotton, there are just as many who prefer a blend. Other fabrics that you may find in these garments include polyester, spandex, and wool. With an overwhelming market for this accessory, separating the great from the bad can take a long time. Kick start your research with our well-researched guide below.
Standout Picks
Criteria Used for Evaluation
OUR TOP PICKS FOR THE BEST COTTON SOCKS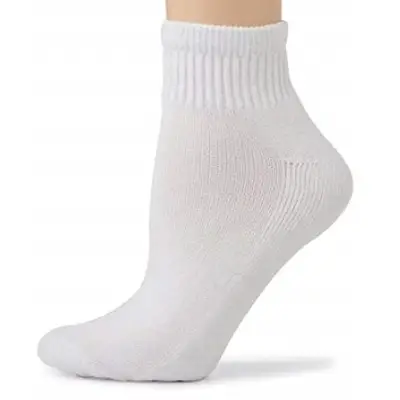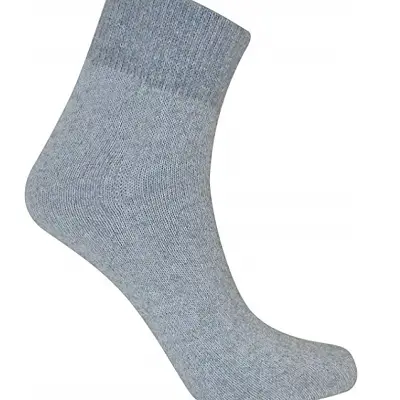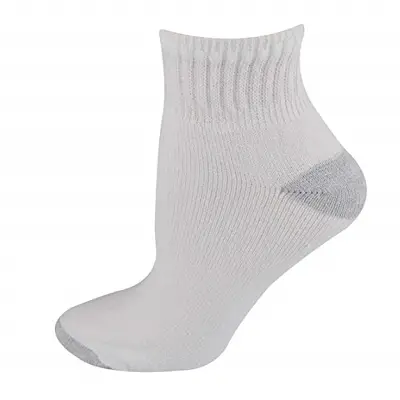 Starting out our list, we have a great option from Davido. Not only is this garment comfortable, but it is also breathable and features a bit of padding. It claims to be made from 100% cotton, but reviewers say that there must be spandex in the cuff.
Read more
Materials
This option from Davido brings you a pair that is made from 100% cotton. The manufacturer does not mention any other fabrics but many reviewers believe that the cuff of the garment has spandex.
Style
While these are marketed as a women's option, there is no reason that they could not be worn by men as well. Just be sure to mind the sizing when ordering, remembering that the sizes are in women's. This garment sits slightly above the ankle, making it a versatile option for many different shoe styles.
Comfort
This garment is slightly thicker than your traditional sock, which provides just a touch more padding. They have been said to be very comfortable, however, a handful of reviewers say that the elastic cuff can be too tight on large ankles.
Color
The color options here are simple. You have the choice between gray, black, all white, or white with gray accents.
Breathability
Considering the material makeup of this garment, it provides great breathability when dry. Once the garment is wet (with rain or sweat), however, most of that breathability is lost. This is a great option for everyday wear, but not ideal for exercising.
Overall
Considering the fact that your purchase buys you eight pairs, this is a great value. This option from Davido is comfortable, versatile, and slightly padded. There's no reason that this couldn't be your new everyday sock.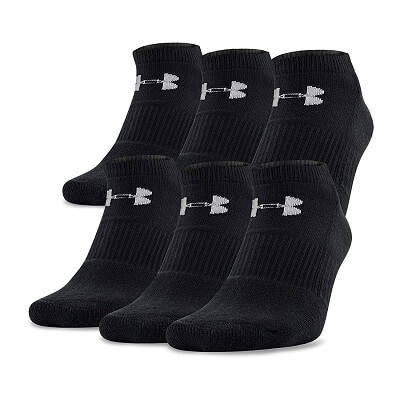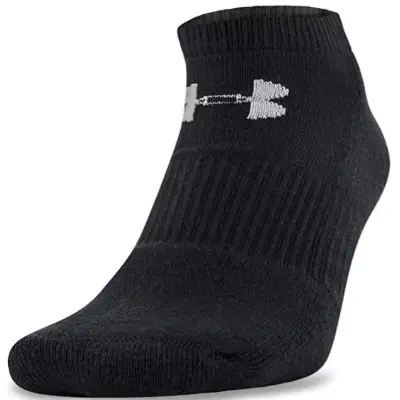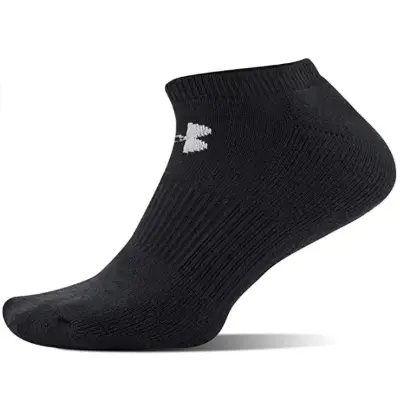 It did not take long for a well-known brand to make an appearance on this list. It is worth pointing out, though, right from the get-go that these will still show a little bit when you wear shoes.
Read more
Materials
Outside of the main composition of cotton (79 percent), there is also nylon (17 percent), polyester (3 percent) and Spandex (1 percent) that is included in the blend.
Style
These are supposed to be no show legwear but as a few buyers have made mention of, when you put shoes on with these, they will still show a little bit.
Comfort
Not too many of you will be dissatisfied with the provided comfort here. What assists with this is the strategic cushioning to reduce the bulkiness and also the Dynamic Arch Support.
Color
Your options are pretty limited here as you can choose from either black or white. For most of you, though, this will be just fine.
Breathability
Past the natural breathability of the fabric blend, these are also equipped with anti-odor technology which is going to prevent the growth of microbes that cause odor.
Overall
Under Armour is a highly regarded brand so it should not be too much of a surprise to see their legwear land so high on this list. For a pack of six, the price is also not too shabby, as well.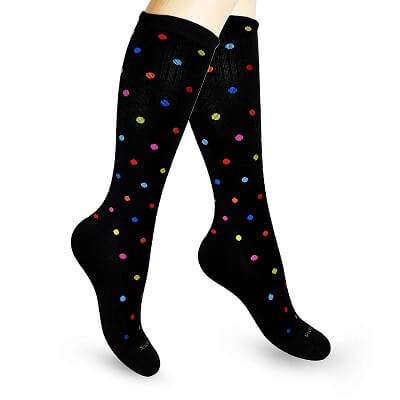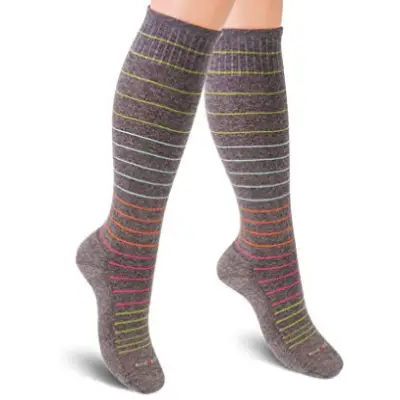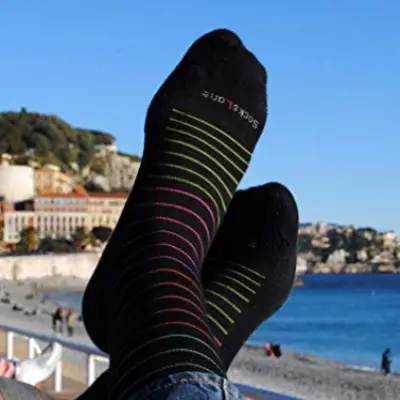 If you are all about compression wear, then this pair of cotton socks could be right up your alley. Made with a mix of cotton, nylon, spandex, and elastex, these are also durable and comfortable, as well.
Read more
Materials
The list of fabrics utilized here was just alluded to but it is worth noting that the primary material used is cotton (65 percent). Rounding up the other 35 percent is indeed nylon, elastex, and Spandex.
Style
Yep, this is compression legwear and it has the benefits of such. For the record, it is specifically medical-grade graduated 15/20mmHg compression wear.
Comfort
Even though a few previous users have noted that this legwear can be a little tight at the top, it is designed with reinforced sole and toe areas for enhanced longevity and comfort.
Color
There are plenty of really cool color and style options available for those of you who are looking for more than just plain and standard colors.
Breathability
Again, the fabric blend makes this legwear breathable, for the most part. However, it is also not exactly designed to wick away sweat at an accelerating rate.
Overall
Clearly, this is not an everyday option, and thus, makes it suitable for only certain people. The compression performance, however, might be what some of you are seeking.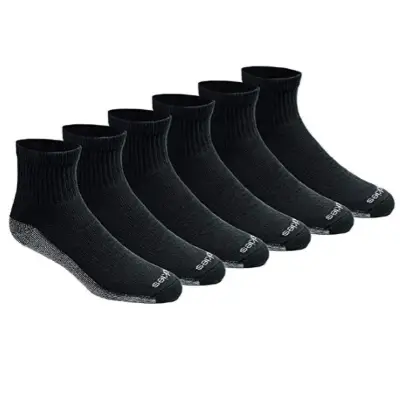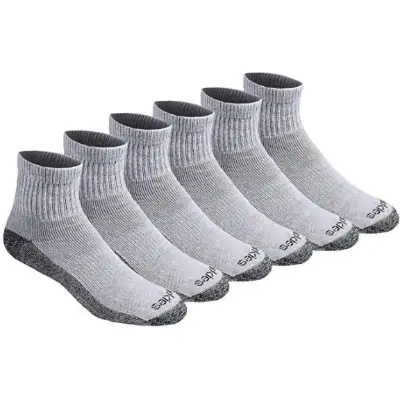 Dickies is also a well-known brand and its option is among the best on the market. What really sets it apart is the Dri-Tech moisture management technology that has been implemented.
Read more
Materials
Pretty much everyone can agree that the quality of the fabric blend is here. Outside of the obvious material, this also includes polyester, Spandex, and nylon.
Style
This is known as quarter legwear and it really is suitable for just about everyone and for everyday use. In fact, combined with other elements of the design, this option is one of the most versatile out there.
Comfort
Here is the deal; the cushioned comfort provided here is fantastic. Yet, at the same time, the sizes seem to be inconsistent based on the packages and colors (for whatever reason).
Color
Overall, there is a strong variety of colors that are available. It is also worth mentioning that the different colors are available in different types of packages.
Breathability
Outside of the fabric blend, these are also designed with Dri-Tech moisture management technology. Additionally, mesh ventilation channels are also present to increase airflow.
Overall
If not for the inconsistency of the sizing, this option could have easily landed higher on our list. As is, you will simply have to contend with this.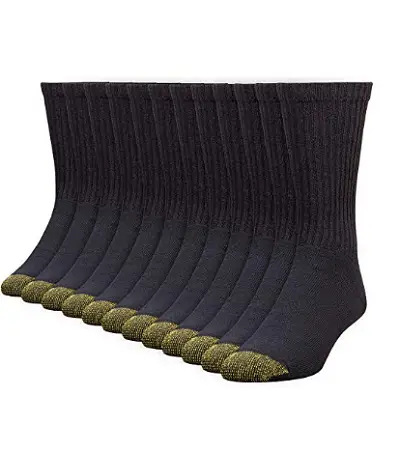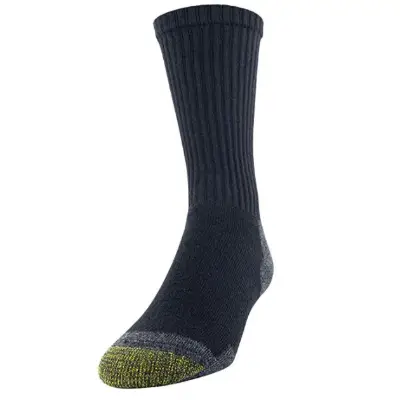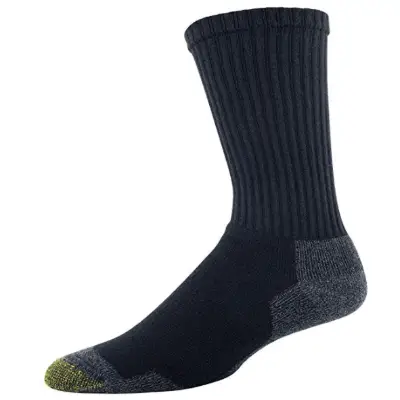 And here is your winner for the most popular option on this list. While this popularity alone does not ascend this option to the top, it is mostly well-deserved as you will see.
Read more
Materials
Once again, featured here is a nice blend of fantastic fabrics including polyester, nylon, Spandex, and (of course) cotton.
Style
This is touted as athletic wear but technically, present here is crew legwear. Pretty much everyone reading is going to be able to find good use out of this style of cotton socks.
Comfort
While the materials are a bit constricting and the sizing can be tight in the calf region, smooth comfort toe seams and full cushioning do enhance the overall comfort.
Color
There are gold tips at the end of each sock in each package and as for the base colors, there are options for black, white, and gray heather.
Breathability
The one key technology that enhances the breathability here is the AquaFX Moisture Control.
Overall
As you can see, even the most popular products on the market do have their fair share of flaws. But, the issues present here do not prevent this option from being highly recommended.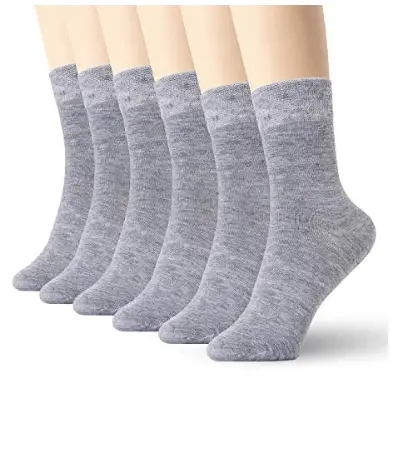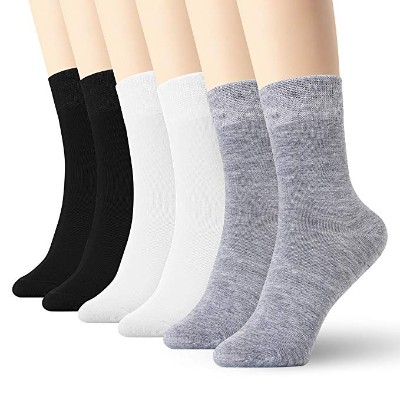 Be aware that previous users have noted that these can run a little tight and small. As for their comfort and quality, they both are admirable and that is all you can really ask for in a garment like this.
Read more
Materials
With the addition of both polyester (3 percent) and Spandex (12 percent), it makes this blend of materials pretty effective and premium overall.
Style
A lot of you are probably looking for high ankle socks as they are a nice "middle-ground" sort of style in that they are not too long or too short.
Comfort
Even though most users agree that these run true-to-size, some have felt otherwise and claimed they run small and tight. While they are very soft and comfortable to wear otherwise, you may want to keep this in mind.
Color
In regard to the color variety, this is one of the better options on the market as there are over a dozen different packages to choose from.
Breathability
First off, these are made of eco-friendly materials and, secondly, they breathe freely and will also absorb your sweat when your feet begin to release sweat glands.
Overall
Yes, the sizing issues have been documented by former buyers and users. Unless you are in the minority of consumers who end up having these issues, though, you should be satisfied with this option.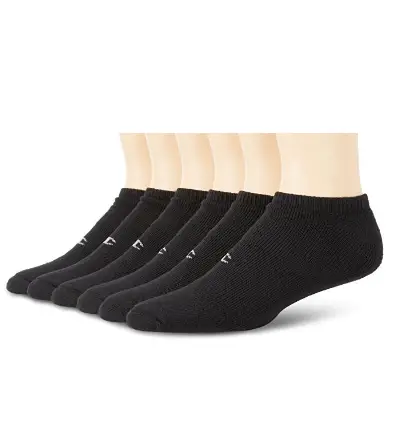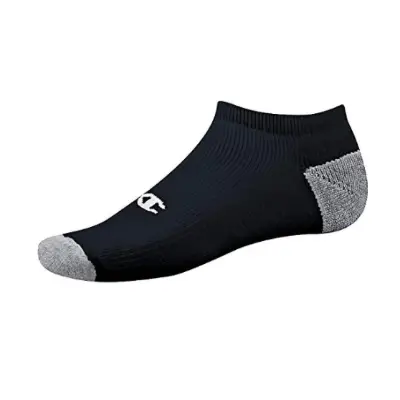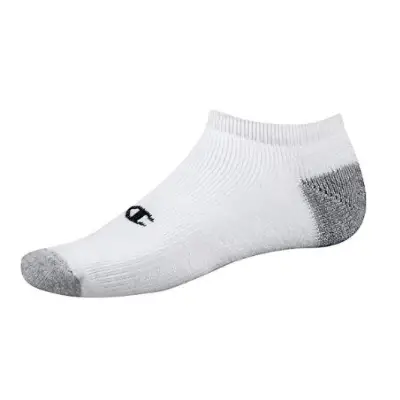 There really is a lot to love about this option past the fact that it is "no-show" such as the provided arch support, cushioning for high impacts and Spandex that provides a better fit in this model.
Read more
Materials
A fair amount of polyester (26 percent of the total blend) is used here as well as a touch of nylon, latex rubber, and other fibers. However, pilling has been documented as an issue.
Style
For general use in the spring and summer, this style is going to be terrific. For the record, these are no-show socks that barely go above your ankles.
Comfort
Do note that the thickness here is noticeable. In addition to this, arch support is provided with this option as well as suitable cushioning for higher impact landings.
Color
Both black and white color options are available for you to purchase, which is not bad and about what you would expect.
Breathability
Thanks to the double dry moisture-wicking technology that has been implemented, you will be able to breathe when you put on this legwear.
Overall
Champion is yet another high-quality brand on this list and you really can't go wrong with their legwear. Of course, the problem with the fabric pilling is a factor.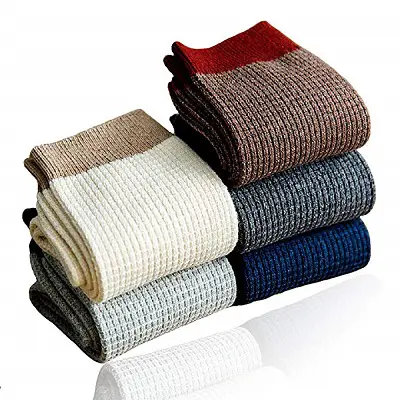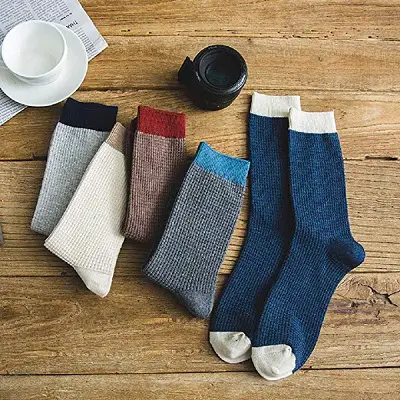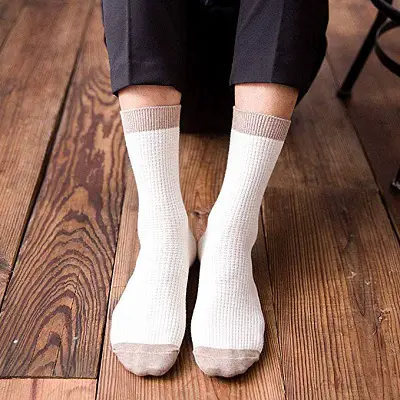 Here we are with another 100% cotton option. Don't be thrown off by the name, there is nothing fishy about this pair. In fact, many reviewers have found that they actually absorb the stench of smelly feet and contain it.
Read more
Materials
As you read above, this garment is made from 100% cotton. The specific knit of this garment adds to its durability and overall style. Many reviewers have been impressed with the feel and durability of this item. They hold up to the washing machine and do not have a tendency to shrink.
Style
This stylish option can be used for either work or pleasure. They are described as a tube-crew sock and come up about mid-shin. They have almost a waffle-like pattern that adds a feeling of coziness to this already warming accessory.
Comfort
These are not considered thin or thick. They have enough thickness to provide a comfortable fit but aren't necessarily thick or durable enough to be a house-pair, unless you don't mind premature reordering. This garment has a good reputation for fitting true to size and being comfortable around the calf area.
Color
The good news is that this garment is available in multiple colors, including light gray, dark gray, white, navy, and brown. Another bit of good news is that this garment is sold in a pack of five. The bad news is that one of each color is included, meaning that you can not pick and choose which color you want exactly.
Breathability
The material make up of this garment provide great breathability and heat absorption. One thing to note is that when wet, this garment pretty much loses all of its breathability features.
Overall
Some people will love the style of these and others may hate it. However, apart from the style, this is a comfortable and reliable pair. Even though you can't choose exactly which color you want, we love the fact that these come in a pack of five.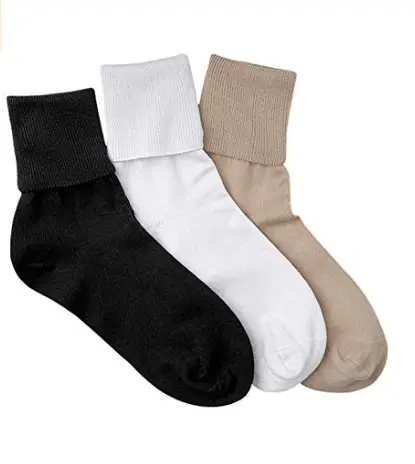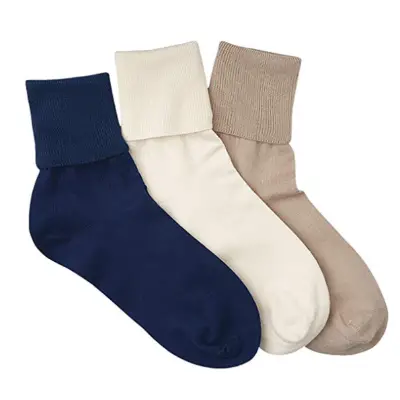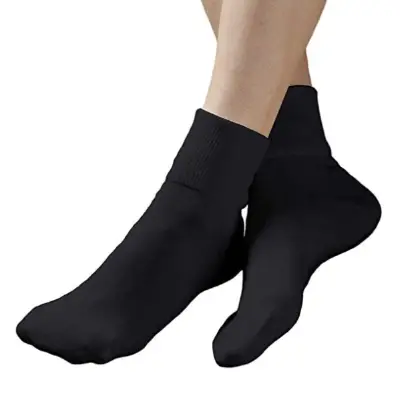 If you pull no punches about the fact that you want socks that are made of nothing more than cotton then keep on reading as these may be exactly what you are looking for.
Read more
Materials
As it was just hinted at, this six-pack is made up of 100 percent cotton. For the record, each sock is also free of any elasticity and synthetics.
Style
These are your ordinary run-of-the-mill ankle socks. For just about any everyday occasion, this style is going to be of great use to you.
Comfort
In addition to the fabric composition which is super soft and comfortable, the ribbed top will keep these in place while the seamless toes prevent the issue of running or binding from persisting. Of course, many buyers have noted that these can be quite large.
Color
While you can order these in all standard colors (such as white, navy, black and ivory), there are also assortment packages available that mix them up.
Breathability
It has been said a few times during this guide but the fabric composition here is naturally breathable. But, these will not dry as quickly as polyester legwear would.
Overall
If you have ever donned a pair of 100 percent cotton socks then you know how comfortable they can be. Ordering a size down here, however, is going to be advised.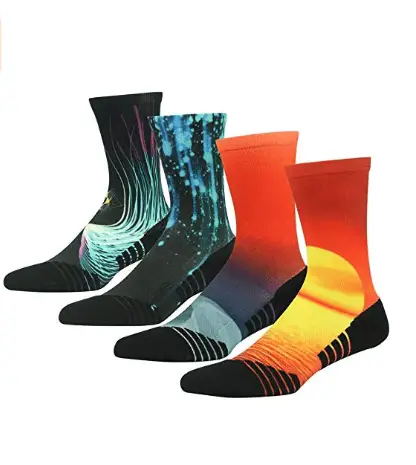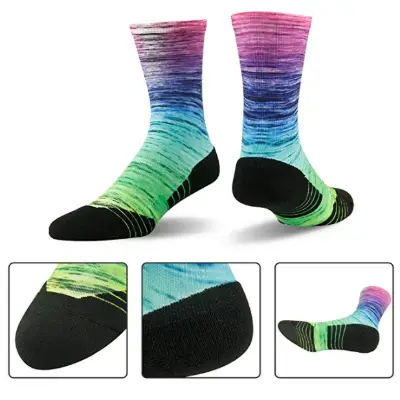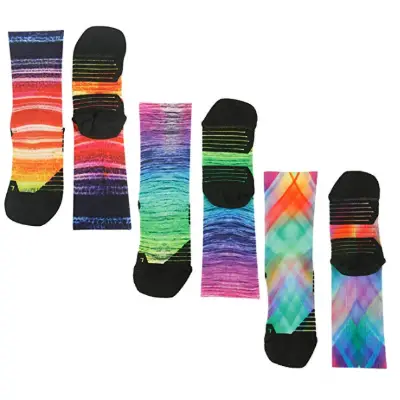 These are actually mostly comprised of elastic and polyester fabric but a hint of cotton is included. As the name implies, also, they are optimal for hiking and other such activities.
Read more
Materials
Most of the blend here is polyester, Spandex and elastic. But, as mentioned, there is a touch (nine percent) of cotton here. Yet, some buyers have noted that these did not last very long for them.
Style
These are crew-style socks and they are optimized for hiking, as well. They also have compression benefits so that is nice.
Comfort
In addition to sporting seamless stitching to lessen the chance of chafing, there is also superior shape retention that is implemented here that prevents these from sliding down while you are wearing them.
Color
Let's just say that if you are looking for basic then you are not going to get it here. Nearly each and every style option provided is quite outlandish in its own right, quite frankly.
Breathability
Due to the moisture and odor control mesh upper of each sock that comes in a pack, each one remains breathable even in situations where your feet begin to sweat profusely.
Overall
Hey, there is nothing wrong with adding a bit of style to your feet, is there? While these offer other benefits elsewhere, the style is the biggest selling point.

Subscribe to our Newsletter