Best Sweatbands
last updated:
Feb 07, 2020
Is there honestly anything worse than sweat hindering your workout? Every living, breathing soul on this earth is going to sweat so you can't simply ignore it. Whether you are exercising, working outside in the hot weather or merely going for a walk, you can begin sweating and sweating profusely. One of the best ways to combat this, especially if you are an athlete or anyone who spends a majority of their time in a hot environment, is to invest in some sweatbands. No matter if you need wristbands or headbands, they both are similar and both are designed in similar manners. But, there are some key characteristics that make some sweatbands better than others. And, that is what we want to put an emphasis on today. Firstly, though, let's take a look at some of the best options on the market.
In a Hurry? The test winner after 3 hrs of research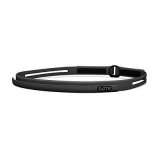 SWEAT GUTR
Why is it better?
The low profile allows for maximum airflow
It is not made of fabric and will never stop working
It will fit comfortably under most helmets
In a
Hurry? Editors choice: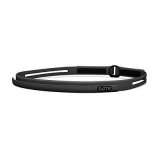 Test Winner: SWEAT GUTR

4
Researched Sources
25
Reviews Considered
3
Hours Researching
18
Products Evaluated
Breathability
Comfort
Stability
Fit
Value
By Default
OUR TOP PICKS FOR THE BEST SWEATBANDS
Criteria Used for Evaluation


Breathability
Let's put it this way; if you buy a sweatband that is not breathable you are pretty much wasting your money.
When it comes down to it, there are two huge factors you need to keep in mind here. Firstly, you need to invest in a sweatband that is going to remove sweat from your forehead or wrist (or whatever body part it is on). This seems obvious but how else is the sweat going to be removed from your body, by magic? This is what makes cotton a common material for these types of bands as this fabric is designed to absorb moisture. Of course, what happens when the material becomes overly saturated with sweat? At this point, it becomes important for the band to be able to wick away the moisture from your skin.
As for which materials do this best, polyester immediately comes to mind. Ideally, this makes it logical to look for models that implement some sort of fabric blend. The ability to wick away moisture is just as important because if the sweatband you are wearing can't, it will be useless once it has absorbed too much sweat. Many models will work differently but the best will be designed with optimal materials and a built-in rubber channel.


Comfort
While the breathability is certainly important, the overall comfort is going to also help dictate your purchase.
This section right here goes hand-in-hand with the previous one. If the model you choose is breathable it will more than enhance the comfort. However, breathability alone will not ensure optimal comfortability. In addition, you also need to pay attention to the details. And, these details were already alluded to but they play a role in the overall comfort, as well. The first is the materials. You see, the materials that are used in the engineering phase will make or break the comfortability. Three of the most common for a sweatband will be cotton, polyester and nylon. All of these fabrics have distinct advantages.
For example, cotton is incredibly soft, polyester is high in breathability, and nylon sports an excellent combination of soft and durable. As was mentioned earlier, you may want to look for a blend of these fabrics (or others) as this can offer the best properties of each material. Now, you also need to assess the rubber channel. This feature is integrated to remove the sweat from your forehead (alluding to headbands) but it can also cause headaches. Then again, it solely depends on the design of the channel as if it is too tight, headaches are sure to result over extended periods of use.


Stability
Can you think of anything more annoying than a sweatband that will not stop slipping down your face?
Okay, so this has nothing to do with the two previous sections. But, it is fair to consider it just as important (if not more). While that is not the debate that is at hand, let's discuss why the stability is of the utmost importance. It can all be summed up by one question, truthfully. Is there anything more infuriating than using a sweatband that will not stay in place? This is especially true with headbands as the last thing you want is to be constantly moving it back up on your forehead. Doing so will become a nuisance very, very quickly.
So, the logical way to combat this issue is to buy bands that do not have this issue. It sounds simple and it really is. The key feature to look for is non-slip technology. If this has been integrated, then the chances of the band slipping are greatly reduced. However, this same technology needs to be potent as it needs to serve its purpose when you begin to sweat profusely. Of course, you can also point back to the materials. You may want to avoid silky materials as these can cause the sweatband to move around a lot.


Fit
Not a ton of models are going to have size options available so that makes finding the perfect fit that much more difficult.
It really goes without saying that the way a sweatband fits you is going to dictate the entire experience. The hard part is finding the perfect balance between tight and loose because it should not be extreme either way. In other words, if it is too tight it will cause discomfort and if it is too loose, it is not going to stay in place. Yet, this becomes complicated as most models will be designed with the one-size-fits-all theory. In reality, one size is not going to fit all but it is going to fit most (and that is really what the tagline indicates).
So, it then becomes crucial for you to search through consumer feedback on each and every one of the sweatbands that you research. Doing so can draw the conclusion you need to make an accurate choice. For example, if you have a larger head or larger wrists and a particular model runs small, you may want to look elsewhere. Also, and this is speaking for headbands, some models will be adjustable (and this is a very convenient bonus).


Value
This one really goes without explanation as your money needs to be well spent.
When you assess the value of any product you buy, there are various variables that will come into play. In this case, you need to pay attention to the quantity, price, and quality. Some manufacturers will sell their models in packs. For wristbands, this is essential so you can cover both of your wrists. However, even for headbands, receiving more than one is nice. As far as the price, do not allow this to dictate which model you end up buying. Yet, what you can do is keep it in the fold. As an example, if you are stuck between two or three really good options, then go with the option that you feel offers the best value.
Of course, you also can't forget about the quality. Let's paint a picture in your mind for a second. What if you bought a pack of three sweatbands that only lasted you four months (combined). Then, let's say there is an individual band that lasts over a year. Clearly, you would want to go with the latter so look for models that integrate high-quality materials that will not pill within a few months.
Expert Interviews & Opinions
Most Important Criteria
(According to our experts opinion)
Experts Opinion
Editors Opinion
Users Opinion
By Default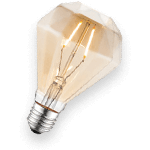 Breathability
Without question, this is the entire reason why you are going to buy a sweatband, in the first place. If the model you buy can't wick away moisture and absorb it from your skin, then it is nothing more than a fashion statement. This makes it mandatory to look for certain materials and design features that create a breathable core. If this is omitted, you are wasting your money.
Comfort
Just as important as the breathability is the comfort. While the two really do go hand-in-hand, a breathable sweatband can still be uncomfortable. With that said, pay attention to the craftsmanship. Most importantly, analyze the materials that have been used as they create the core of the band. If the materials do not provide comfort, then you might as well look for another option.
Stability
During the heat of your workout, you have better things to worry about than constantly repositioning the headband or wristband that you are wearing. To ensure that this does not become a potential nuisance, look for models that offer superb stability. Good examples of models that will not slip are any that have integrated non-slip technology. Of course, the right materials will help, as well.
Frequently Asked Questions
q:

How can the GUTR be comfortable as it is plastic?

a:

For the record, this question is referring to the number one model on this list. It seemed appropriate given the quality of that model. Okay, with the "disclaimer" out of the way, how could a headband that is made of plastic be comfortable? The reason the GUTR is able to deliver comfort is due to its unique design. It will soften as your body temperature rises and will feel like soft and flexible as a result.
q:

How do you wash sweatbands?

a:

It is always recommended to abide by the manufacturer's specific care instructions (if they provide any) over any other method. However, for most, you can either wash them by hand or in a machine. If you choose the latter, it is advised to place the headbands or wristbands in a separate lingerie bag. Enclosing them in a bag such as this will protect them from getting damaged and wrapped around other garments. But, using your regular detergent and machine settings should be just fine (do allow whatever you wash to air-dry, though).
q:

Will it take a long time for the band to become saturated?

a:

As you probably expected, this question is going to vary quite a bit. First off, it depends on the design of the individual model. If the fabric is designed to evaporate moisture and dry quickly, then it may take a lot for it to become completely saturated. Of course, this can be affected by outside factors such as the air flow, air temperature, and humidity levels.
q:

Should you wear an abdominal sweatband?

a:

Have you ever heard of this type of sweatband? Well, the logic behind one is that is can help you burn abdominal fat quicker. The problem is, though, there really is not much scientific evidence to back that claim up. The other issue is there can be negative effects to strapping an abdominal band on your body when you are working out. For starters, wearing one can actually end up restricting your muscles and making the workout harder, as a whole. And, this type of band can also overheat you and cause you to sweat more. The safe bet is to avoid using one.
q:

Are headbands bad for you?

a:

After criticizing abdominal sweatbands, it seems appropriate to follow up with this question. To be honest, this question can be answered in more than one way as it depends on how you look at it. For example, from a performance standpoint, headbands can draw sweat away from your eyes and wick it away from your skin. Looking at it from a different perspective, though, a headband can also put pressure on your hair and cause breakage. But, unless you are ridiculously self-conscious about your hair, the performance benefits will be worth it.
q:

What about if you are wearing earbuds?

a:

While this question seems like it comes out of left field, it has a reason for being present on this guide. If you enjoy wearing earbuds when you work out, then you may want them to be protected from sweat. Now, depending on the brand of earbuds you have, some of them are sweat-resistant. But, even if they are, it can help if you have a headband on as it can block the sweat from entering inside your ear. Doing so, in theory, could then protect your earbuds. This is just another reason for you to want to invest in a sweatband, right?
Subscribe to our Newsletter