Best Running Underwear
In a
Hurry? Editors choice: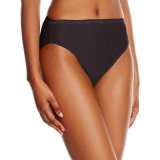 Test Winner: ExOfficio Give-n-Go Bikini Brief

While underwear may not be something one would typically consider when it comes to running, the impact they have can be notable. The right choice will provide you with a long list of benefits: comfort when exercising, protection in cold weather, breathability to wick away sweat, innovatively designed seams to protect against chafing, and a proper fit.

For vanity purposes, all of us want running underwear which looks flattering and stylish. After all, even if they aren't visible to the public, they're visible to you and that's what's important. This is why we compiled the list of top ten so feel free to read through it and choose the one for you!
Standout Picks
Criteria Used for Evaluation
Materials
Underwear for running is typically made of different fabrics than standard underwear. Regular underwear usually has cotton, nylon, or natural and synthetic fibers in it. These sort of materials don't wick moisture very well and can get wet quickly each time you work out or run. Underwear designed explicitly for running use fabrics that can wick moisture and dry quickly, along with being flexible and lightweight.
This will serve to keep you cool so that you don't overheat when you run. Running underwear need to be breathable, and it also needs to prevent chafing and riding up as well, since both of these things can be very uncomfortable while you are on the go. Many of these types of underwear are also made to be compressible and provide plenty of support but are also very flexible so that they don't restrict your movements. Depending on the style of best underwear for running and the manufacturer, the materials you'll find can vary widely.
Fabrics do usually tell us how well the underwear will perform while you are on the trails, and also how durable the underwear will be. However, regardless of how long-lasting you want your underwear to be, the primary thing you'll want to consider when evaluating material is a comfort. As long as the material feels soft and comfortable for you, then you'll probably enjoy wearing the pair of underwear each time you run.
Some materials you will find in these types of underwear include the following:
Synthetic fibers:
A lot of underwear designed for runners are made with synthetic fibers, including nylon, polyester, spandex, or some combination of those materials. All of these materials are long-lasting and strong, and also ventilate well and dry quickly, making them popular choices for runners.
Combed Cotton:
Cotton is a very comfortable material that doesn't chafe when you wear it, which makes it feel great each time you put it on. However, sweat can build-up on the inside of cotton underwear, making you feel very wet the more active you are.
Coolmax Fabric:
Coolmax fabric is a polyester blend that ventilates well, dries out well, and is very durable.
Egyptian Cotton:
Egyptian cotton is very soft and comfortable and designed to feel great against the skin. However, just like combed cotton, it doesn't ventilate well, and you could wind up with a lot of moisture build-up if you aren't careful.
Italian Nylon:
You get a four-way stretch feature with this fabric, which is very flexible and moves as you move. Also, this type of nylon features antimicrobial agents which help keep odor from building up and prevents other health problems.
Pima Cotton:
Made as a combination of Egyptian and American cotton, this cotton is very soft and comfortable when worn. However, just like the other cotton fabrics on our list, Pima cotton does not ventilate well or dry quickly.
Spandex: Spandex makes the underwear stretchy, supportive, and comfortable. Due to this often used in the compression socks. Also, spandex can ventilate well and won't cause moisture build-up problems.
Fit
The fit is a significant factor to consider when you are shopping for running underwear. Fit contributes to the overall comfort and feel of the underwear, and you want to make sure you purchase underwear that gives you the support, flexibility, and comfort you need as you run. You don't want underwear that fits too tightly since some of this underwear can compress, and then you wind up losing blood flow and cutting off circulation, which can cause discomfort and impact how well you run.
If you get underwear that is too big, it can chafe and offer inadequate support. While these types of lingerie do tend to fit more loosely around the hips than regular underwear, you should feel a lot of compression in both your thigh and leg areas (check our guide on the best compression sleeves). Also, you want to make sure your underwear feature good elastic bands that keep the underwear in place and don't rub on your skin.
To make sure you get a pair of underwear that will fit you correctly, remember that the measurements for fit will depend on the size of your waist. So, to get underwear that will fit you the best, make sure you measure the size of your waist before making your purchase. Well-fitting underwear is essential for running, just like the running tights, so make sure you also check out the sizing chart provided by the manufacturers, so you know you are purchasing the correct size.
Durability
How durable your underwear is will depend a lot on the thickness of the design, and the materials that make up the underwear. First, the thickness is something that can increase durability in this type of underwear, but because many runners want lightweight products, a lot of underwear is made to be thin and lightweight, and won't always be as durable as you might want it to be. However, this problem isn't exact of all brands, but it does tend to hold for many of the more lightweight, thin offerings you'll find in these types of underwear.
Also, materials can affect the durability of your underwear. If the underwear is designed with high-quality materials, then it will be most likely built to last much longer. One way to check out the durability of the products you are interested in is to read up on some reviews and see how the underwear fared for other people.
Also remember that while durability is essential, it's not going to be as important as comfort or fit when buying this type of underwear. You need to focus more on what will help you boost your performance, since most of the time, underwear isn't too expensive to replace.
Value
The price of the underwear on our list can vary, but there are various options that run from expensive to average to affordable. While some pairs of underwear do cost more, they also tend to be more durable and offer more high-quality materials. So, that's something you'll want to consider along with a price.
Also, we've noted value where we saw fit on our product list, but that's also something you may want to take a closer look at. Typically, running underwear will cost you more than normal underwear, but it still is decently cost-effective, especially considering what you'll get in performance.
Subscribe to our Newsletter