The Best Instant Coffee
last updated:
Oct 14, 2019
Unless you drink enough coffee to keep you awake for a year, to have the time to sample all of the different brands and flavors of instant coffee, you'll never get around to finding the best ones. Because there are so many options and competition, we have created a guide discussing some of the most popular types of instant brews. The brands on our list are all popular, and well-known for creating instant coffee flavors that taste as great as brewed coffee.  We'll review the top ten products below for you so that you have a narrowed down list to try, and after we've discussed that, we'll cover some important criteria points for you.
In a Hurry? The test winner after 16 hrs of research

Mount Hagen Organic
Why is it better?
Great taste
Affordable
Certified organic
In a
Hurry? Editors choice:

Test Winner: Mount Hagen Organic

18
Researched Sources
2.4k
Reviews Considered
16
Hours Researching
17
Products Evaluated
Materials
Potency
Ease of Use
Value
By Default
Criteria Used for Evaluation


Materials
The type of ingredients that you'll find in your instant product will affect much about its overall taste. What we usually see with these types of products are dehydrated coffee beans or freeze-dried coffee beans. The type of coffee beans used by the manufacturer can vary, and that variety helps to give us many more options in overall taste. Many of these coffee brands also sell their products in air-tight jars or containers to make sure that you'll get fresh coffee when you open it up and make it.
There are also some special types of instant products, and we've included a couple of examples of those on our list. For instance, for vegans, we listed Four Sigmatic's Instant Mushroom Coffee because its ingredients are acceptable for vegans. However, many other people beyond vegans really enjoy this coffee product because although it has mushroomed in it, it does not taste like mushrooms. The purpose of the mushrooms is to help settle your stomach if you have a sensitive stomach, and also if that sensitive stomach prevents you from drinking your beloved coffee in the mornings. So, the idea behind this coffee product is to offer an option for vegans, but also to help out people with stomach issues so that they can still drink coffee.
Another specialty option in instant products is decaf choices. We included one of those on our list as well, Starbucks Via Ready Brew Decaf Coffee. While decaf coffee is usually not totally free of caffeine, it contains far less for people who should not have or don't want to have much caffeine in the mornings. Also, the nice think about Starbucks' version of decaf is that it tastes just like the type of product you can purchase at the store.


Potency
As mentioned above, taste does depend a lot on the types of ingredients used in the different coffee selections. While many people feel that instant products do not taste as good as home-brewed coffee choices, many coffee brands have worked hard in the past few years to close that gap. So, what we've wound up with on this list is a nice choice of coffee brands that have done much to make their instant products quite tasty.
One coffee blend that has hit a home run and made their instant product taste just like a brewed coffee is Jacobs Kronung Instant Blend. This coffee brand has a long list of fans because their instant product is very tasty, and you won't be able to tell a difference between their instant and home blended coffees. So, if that is something you are concerned about, this product might be a great choice for you.
Starbucks has also done a great job of making their coffees taste very similar to what they actually offer in the store for purchase. So many people also like these coffee choices and save a lot of money by making them at home.


Ease of Use
Most brands of instant coffee design their products to be very simple and easy to use. Basically, all you need to do is put the coffee in a coffee cup, boil some water, add it, and stir. By making instant products so simple to create, the idea is to let people have something they can easily make at work, or anywhere else they would like to make their coffee.


Value
Value is always something you want to consider when buying anything. When measuring the value of a product, you should consider how you usually purchase your coffee, and how much money you could possibly spend on a new product. The ease of use of the product is also important here.
For example, if you go to Starbucks often and decide to replace your usual store-bought brews with one of their instant products we have on our list, you will get a great value, since you will spend far less money.
Expert Interviews & Opinions
Most Important Criteria
(According to our experts opinion)
Experts Opinion
Editors Opinion
Users Opinion
By Default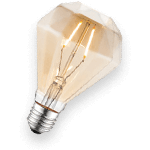 Less Caffeine? Go Instant
If you love coffee but do not like too much caffeine as it may make you hyper, go instant. Instant coffee contains less caffeine so you will still get a great taste, and the convenience of making a quick cup of coffee and it will not make you jump off the walls.
Other Factors to Consider


Style
When selecting your instant product, there are a few other factors you'll want to consider. First, you need to think about how much caffeine you want or need, and if a decaf coffee product might be better for you. The other thing you'll want to think about is whether or not you think a vegan product might be better for you.
Decaf
If you've been advised to have less caffeine, or you find that caffeine makes you too jittery, you might want to consider purchasing a decaf coffee product. Decaf coffee still has caffeine in it, just not as much as what you'll find in regular versions of coffee. If you feel like coffee gives you the jitters but you'd still like to have something tasty in the morning, then think about purchasing a product like Starbucks Via Ready Brew Decaf Coffee.
Vegan
If you are a vegan, then you are also going to have to pick your instant products out carefully. Fortunately, there are products for you, like one we've included on our list, Four Sigmatic Instant Mushroom Coffee. And, if you have a sensitive stomach, purchasing a vegan coffee product may allow you to still have your caffeine and coffee while also settling that stomach. Four Sigmatic's Coffee, for instance, includes mushrooms that help ease your stomach, but the coffee itself does not contain any mushroom flavor.
Frequently Asked Questions
q:

Do instant products have similar levels of caffeine in them when compared to home-brewed coffees?

a:

Yes, many of them actually do. If you want to get a certain amount of caffeine per cup, just check out the ingredients on the back. Usually, the manufacturer includes that information.

In a regular 8-ounce cup of coffee, there is typically about 95-grams of caffeine. While instant coffee caffeine levels are similar to a home-brewed cup, they are slightly lower. However, if you wish to change this, you can always make yourself a double. In this instance, you are the barista.
q:

Is it true that some instant products taste as good as home-brewed coffees?

a:

While it might seem shocking to some, yes, it is true. For instance, one brand that we discussed above that is renowned for this is Jacobs Kronung Instant Blend. The same as how some people love the flavor of Starbucks or Dunkin' Donuts coffee and some people despise it, instant coffee can be a hit or miss depending on your taste buds. If you have tried one in the past that you weren't crazy about, we urge you to try a different brand. You will be amazed at the robust flavors that can be packed into the powder or freeze-dried little pellets.
q:

Is it more affordable to make instant products at home?

a:

Absolutely! It has been reported that the average American spends about $3 per day on coffee. When you add it all up, that comes out to about $1,100 per year. And this is even truer if you really like to purchase Starbucks products at their stores since they offer instant products that taste very similar and are much more cost-effective. Considering instant coffee, on average, costs about $10 per jar or package, with one coffee a day, that would be about $50 per year of instant coffee! Let's say you splurge or enjoy more than one cup a day, that would still be about a $1,000 savings.
q:

Will I be able to make an instant product at my office?

a:

Yes, the beauty of instant coffee is convenience. Instant coffee actually gained its popularity during the wars. In the trenches, there was obviously no coffee makers and the soldiers had to find the energy to continue in other ways. Back then, it definitely didn't taste as delicious, but it got the job done. As long as you have access to a microwave, stove, campfire with a pot, or a water heater, you will have no issue making instant coffee wherever you are. Instant coffee is made to be accessibile. You simply heat the water, measure out the appropriate amount of instant coffee, and mix. If you wish to add any syrups, sugars, or milk, you would add those last.
q:

Why is the taste of these products improving?

a:

With so much competition, manufacturers have had to step back and think about how they can make their product stand out. Many manufacturers have taken time to experiment not only with taste but also with how the freeze-dried coffee beans are preserved in jars. Brands have been able to offer fresher options than previously.
q:

Instant products seem very cheap. Will I still get a decent amount of coffee?

a:

Yes, you will. While a lot of that depends on the brand, you'll be able to get enough coffee to make between 50-100 cups per jar depending on the brand you purchase. Some people can argue (depending on the brand, of course) that instant is more expensive than ground coffee, you can't beat the convenience of instant coffee. The instant coffee will completely and simply dissolve into the hot water, while the coffee grinds will need to be filtered out.