Understanding the Technology Behind Skis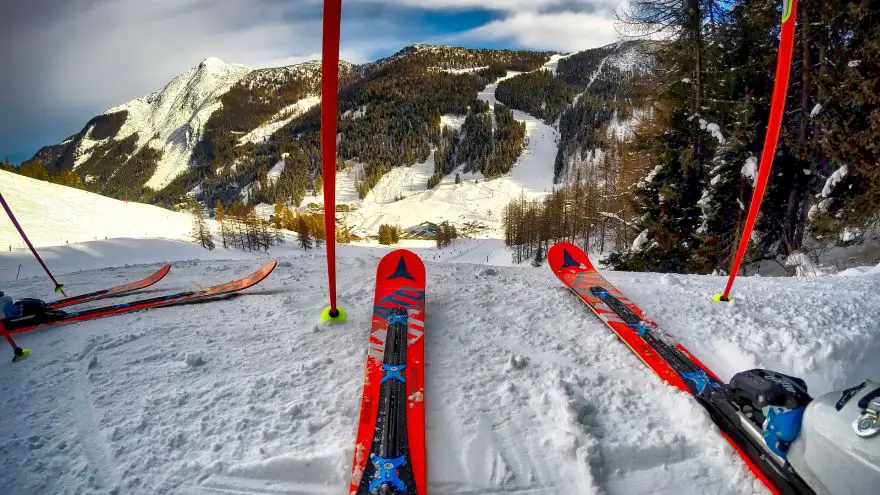 Understanding the Technology Behind Skis
gearweare.net
Learning to ski is about more than perfecting your parallel turns. An accumulation of knowledge on safety, culture, and equipment is also important for success in and out of bounds. The type of ski to choose for your needs becomes clear as you learn more about each of these things. However, understanding the factors that go into picking the right ski can be confusing at first. The technology used to design skis has become quite complicated, and skiing jargon takes some time to learn. To help you as you pick out your first pair or remind you what you need to be looking for, in this article I break down the most important factors when choosing skis.
Ski Type
Ski type is primarily qualified by the kind of terrain that they will be used in. Skis are designed with specific conditions in mind, and typically perform the best when ridden in the terrain they are meant for. However, as a skier becomes more advanced they often gain a nuanced perspective of the sport, and personal preference becomes more important when choosing skis. This means that the categories of ski type can be viewed more as guidelines than strict rules.
All-Mountain Skis:
All-mountain skis are more a broad category than an actual type of ski. Basically, these are any skis that you will ride in most types of terrain. They typically have a waist ranging from 85-95 mm, and deep sidecuts, which makes them easy to handle while turning in packed and icy snow. If you will primarily be riding soft snow, then powder skis with a wider waist will make a better all-mountain ski. However wide they are, the profile of this type of ski is typically camber, with rocker at both ends.
Big-Mountain Freeride Skis:
This type of ski is meant for expert skiers who primarily ski super steep terrain with variable condition and requiring high level technique. Big-mountain freeride skis are stiff and wide, with a waist of 100-125 mm. This allows them to go fast and handle well in deep snow. The sidecut radius and profile of this kind of ski vary widely.
Powder Skis:
Power skis are exactly what they sound like – skis designed to be used in deep snow. They typically have a wide waist, ranging from 100-125 mm. The greater surface area makes them float more easily in snow. A rocker profile also helps by lifting the tip and tail out of the snow like a boat.
Backcountry / Touring Skis:
The skis that fall into this category can be further divided into two types depending on preference. Skiing in the backcountry involves ascending mountains using the power of your own legs, making lightweight skis important. A thin waist, from 70-90 mm, reduces surface area and makes for a smaller, easier to handle ski. Backcountry skiing also offers ample power, so some skiers sacrifice ease on the ascent for skis with a waist of 90-115 mm, which float better in deep snow. Most backcountry and touring skis also have handy features like notches where you can attach your skins, and no matter how wide they are their construction is lighter weight than in bounds skis. The profile of these skis is usually a combination of camber and rocker.
Freestyle Skis:
These skis are meant to be used in the terrain park and for doing freestyle tricks around the resort. The most common waist width is 90 mm, but they can be as wide as 99 mm. Also known as twintips, freestyle skis rise at both the tip and the tail which makes riding switch much easier. Camber profile dominates in the design of this type of ski, but the shape is set apart from all-mountain skis by its almost perfect symmetry. This shape gives freestyle skis greater balance and makes them easier to land on after spins and rails.
Carving Skis:
Carving skis are best for skiers who like to spend most of their time making fast, carved turns on groomed trails. Carves are turns where the tip and the tail of your skis follow the same radius. These skis are the skinniest on the market, with waists of 85 mm or less. They have short deep sidecuts and a cambered profile, both of work to enhance your turns.
Sizing Your Skis
Skis should usually touch between your nose and your eyebrows when held against your body with the tail on the ground. Weight and skill level can also affect how long the skis you choose should be. Heavier individuals should choose longer skis, as this helps to balance their weight more evenly. Conversely, beginners should use shorter skis, which are easier to handle. Once a skier becomes more advanced the ski length they choose tends to be more related to how large they want their turns to be.
Sizing kid's skis is different. The general rule here is the shorter the better. For those younger than 6, skis should be shorter than their chin. From 6 to 12, they should touch their face.
Ski Shape
In the above descriptions of the different types of skis, the profile of a ski was described as camber or rocker. These terms refer to how the ski meets the ground. Cambered skis are the original design, and feature an arch in the center. They flex downward when pressure is exerted on the ski, and give precision while making turns. Rocker, or reverse-camber, skis have the opposite shape, with the center pressed against the snow and the tip and tail reaching upward. These skis float more easily in powder. Many modern skis incorporate both camber and rocker into their the ski profile.
The sidecut of a ski is another important design feature. Also known as sidecut radius, this spec is a series of three numbers which measure the width of the widest part of a ski's tip and the tail, and the narrowest part of its center or waist. The word radius is used because these three measurements make curve while turning, which can be expanded to form a full circle. Big turns are best on skis with a shallow sidecut, meaning the tip, tail, and waist have similar widths, while short, quick turns are easier on skis with large sidecuts. The length of a ski also affects the radius of a turn. Long skis make bigger turns while shorter skis make smaller, more precise turns.
Most Read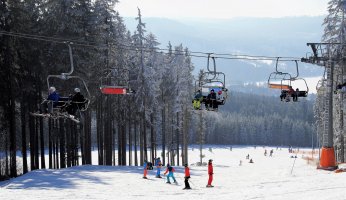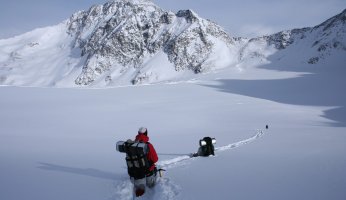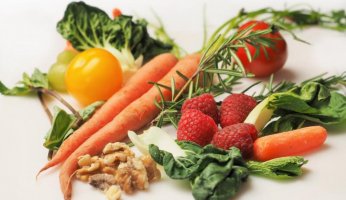 Subscribe to our Newsletter