Creative Camp Meals – Camping Salads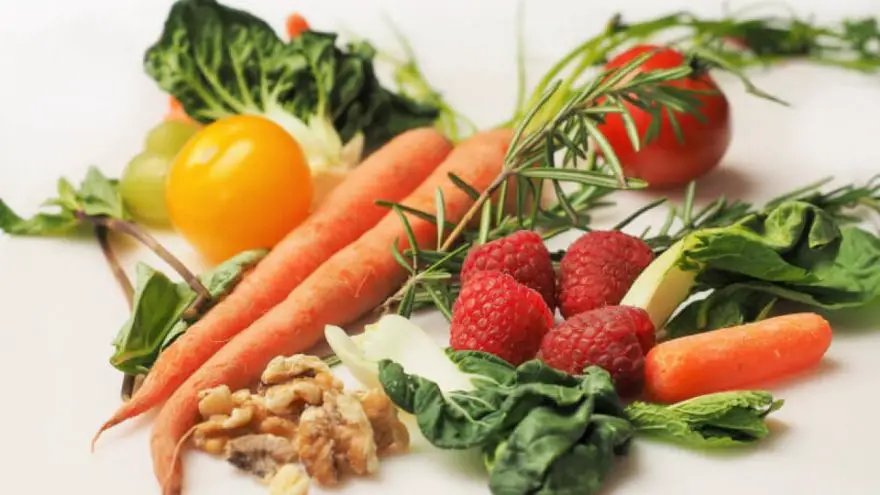 Creative Camp Meals – Camping Salads
gearweare.net
Salads are universally accepted as one of the easiest meals to make. They often don't require any cooking, just some slicing and dicing before putting the whole thing together. Even at home, where any messes you make are quite easy to clean, salads are a simple meal to prepare if you don't want to do very many dishes.
For camp cooking the easy and clean nature of preparing a salad makes it a great choice. Unlike cooking in your kitchen, doing the dishes in the outdoors can be quite difficult and any way to cut down on clean time should be utilized. For most salads, you will need to use a knife, cutting board, plates, and forks, but that is all, and the messes left by these meals are often minimal. With salads based on something other than greens, you may also have to use a pot, and sometimes, especially with hearty, mayonnaise-based salads, mixing the salad in a separate bowl and then adding it to your plate is easier. In these cases, preparing the salad at home, and then bringing it to the campsite already complete can help streamline the process. Not only does preparing at home minimize the number of dishes that you have to do, but it also cuts down on cook time and lets hearty salads that are prepared hot cool down before being eaten.
The salads listed below have been divided into two categories – those that require some cooking and those that do not. All of these camping salads can either be prepared at the campsite or beforehand, at home, depending on how much time you want to spend cooking and cleaning fireside. However, do note that the ones that don't require any cooking will be much easier to make while camping.
One final consideration when making a salad while camping is that the fresh ingredients needed to prepare these meals won't keep for very long. Make sure to put everything in a cooler and plan to have your salad on the first or second day you sleep under the stars. This will minimize the chances of your salad ingredients going bad before you get to enjoy the meal. Read more about camping salad recipes.
Camping Salads with No Cooked Ingredients
Cowboy Caviar:
This salad for camping is super healthy, very filling, and incredibly easy to prepare. It is a salsa-like dish that can make a great snack, or side dish. The protein-heavy ingredients also make it a perfect vegetarian main course, especially with a little bit of rice on the side. To make this salad, mix a can of black-eyes peas (other beans can work to) and a can of corn with green onion, red onion, tomato, avocado, olive oil, red wine vinegar, garlic, and cumin. Prep time for this meal is crazy quick, taking less than ten minutes. To avoid browning on the avocados, making the salad at your campsite is recommended.
A full recipe can be found on the site www.spendwithpennies.com/ – Cowboy Caviar.
No Cook Chicken Salad:
The crucial ingredient to this camping salad is canned chicken, which allows you to prepare a wonderful chicken salad without having to go through the hassle of chopping, cooking, and cleaning meat. Canned chicken turns what would otherwise be a very messy meal into one that is simple and approachable to make while camping. Besides the chicken, this salad also contains mustard, mayonnaise, celery, dried cranberries, and red onion. The celery and red onion will need to be chopped, however all the other ingredients simple require you to add and mix.
A full recipe for No Cook Chicken Salad can be found on this site www.bostonherald.com/ – Perfect no-cook chicken salad for summer. This recipe serves the salad on pita with lettuce, however this meal goes great by itself or on other types of bread as well.
Garden Salad:
This is as classic as a salad can get. Made with lettuce, endives, grape tomatoes, radishes, carrots, and cucumbers, preparing this salad requires you to chop up the veggies and assemble, and should take almost no time at all. The vegetables listed above are loose guidelines, and can be switched out for any others that you prefer (or the ones you happen to currently have in your fridge). The same goes for the dressing. Although the recipe calls for Ranch, this salad will go well with any dressing you decide to bring along.
A full Garden Salad recipe can be found here.
Camping Salads with Cooked Ingredients
Greek Tomato and Feta Pasta Salad:
This delicious pasta salad combines the Greek flavors of feta and olives with tomatoes, red-bell peppers, onions, and pepperoncini. The flavors utilized in this pasta salad can be a bit intense, so make sure everyone likes the ingredients before serving this meal. Although the recipe calls for bowtie pasta, you can use whatever type of pasta you like best. While the pasta is cooking chop up all the veggies, and prepare the dressing, which is a mix of olive oil, red wine vinegar, garlic powder, dried basil, oregano, black pepper, and sugar. The flavors of this salad come out best after it has sat for a while, so give yourself ample time to prepare this meal.
A full recipe for Greek Tomato and Feta Pasta Salad can be found on this site https://www.allrecipes.com/ – Greek Pasta Salad.
Vintage Potato Salad:
Like the pasta salad listed above, this hearty salad takes some time to prepare. The potatoes and eggs must both be cooked beforehand, each taking about 15 to 20 minutes in boiling water before they are ready. You will also want to let them cool completely before adding the dressing, as this salad is best served at room temperature. The other steps in making these camping salads are chopping the celery and onion, and mixing the dressing, which includes sweet pickled relish, garlic and celery salt, mustard, mayonnaise, black pepper, and paprika. Prepare the veggies and dressing while the potatoes and eggs are cooking to streamline the process.
A full recipe for Vintage Potato Salad can be found on this site www.dallasnews.com/ – A vintage potato salad.
Check our post about camping Asian meals, that you will certainly love.
Most Read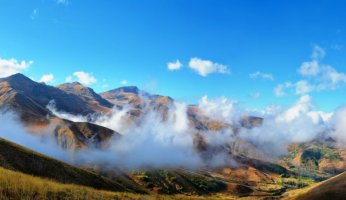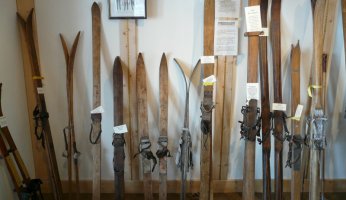 Subscribe to our Newsletter