Creative Camp Meals – Mexican
Creative Camp Meals – Mexican
gearweare.net
Creating delicious meals while camping doesn't have to be difficult or overwhelming. Of course, if you are going to be hiking into the backcountry and are carrying everything you need on your back, the simpler you keep the food you bring the better. While car camping though, extra pots and pans, and a stove or grill won't weigh you down so long as there is space in the trunk.
The most difficult part of cooking while camping isn't the process of preparing the meal, but rather cleaning it up. This is especially true if you're camping somewhere that doesn't have water readily available. The following tricks will help make this process much easier:
Prep everything you can at home – Cutting all the food you need for your camp dinner at home will make cooking it much simpler. It will also reduce the number of dishes you have to do, since you won't need to use a cutting board or knife. Prepping meat, which is much messier than veggies, is especially handy. Some meals can even be completely assembled at home, then warmed up once you reach your campsite. The more you prep, the more time you'll be able to spend sitting back and enjoying being in nature.
Bring cleaning supplies – Make sure to include some biodegradable soap (Dr. Bronner's is a great all natural option) in your camp box for cleaning your dishes once you're done cooking. Also, factor dishes into how much water you will need. If your camped next to a stream you can use that water. Boiling it and then letting the dishes soak while you wait for the water to cool down will make removing dirt and grime much easier. A small sponge will also help with cleaning, however if you forget to bring one rubbing sandy gravel from a riverbed also works to loosen food stuck to the bottom of a pan.
Bring wet wipes – For cleaning dishes that aren't that dirty, wet wipes work great. They do leave a chemical residue, so make sure to rinse your dishes with water before using them again.
One final consideration when cooking in the outdoors are the principles of leave no trace. Try to haul all food waste out of the campsite and avoid sending dirty dishwater down a stream. If you do throw some of your dishwater into the bushes, only do so if you have biodegradable soap that won't adversely impact the environment. Furthermore, make sure to dispose of all food waste at a significant distance from your and anyone else's campsite, as the smell attracts animals.
Mexican Camp Meals
Mexican food is not only tasty but is often quite easy to prepare. Below you will find a list of some Mexican themed meals that are specifically designed to be made at your campsite.
Carne Asada:
This simple camp meal involves cooking thinly sliced steak with onions and peppers. The meat and veggies can be sautéed in a pan or grilled depending on your preference. Since you are camping, grilling over the campfire is always a fun and novel experience, however you will need a grate to make that happen. Carne asada is typically served with small tortillas, and rice and beans on the side. The tortillas and beans should be heated on your camp stove (if beans are canned avoid heating in the can as this may cause dangerous chemicals to leach into the food). The rice can either be prepared at the campsite or at home, to be reheated along with tortillas and beans. Flavor the rice with cumin, cayenne pepper, garlic powder, and parsley.
The full carne asada recipe can be found here. This recipe does not include rice and beans.
Mexican Street Corn:
This delectable side dish goes great with grilled steak or burgers. Corn does take some time to grill, so if the rest of your meal will be cooked quickly, make sure to start the corn ahead of time. It can be cooked over a grill, or directly over the campfire when wrapped in tinfoil. Make sure to turn the corn as it cooks. The sauce, which is a combination of sour cream, mayonnaise, and cilantro can be prepared while the corn is cooking or beforehand, at home. Once the corn is done, smoother it in sauce, then sprinkle as much parmesan cheese and chili powder as you desire. Finish off with a little bit of fresh lime juice.
The full Mexican street corn recipe can be found here.
Burritos:
Burritos are one of the easiest camping meals, in part because almost all the cooking can be done at home. Assemble your burrito before leaving your house, then wrap it in tinfoil and pack it away. Depending on what ingredients you use, this part may require a decent amount of prep time and cooking. Once you have settled into your camp site and are ready to eat dinner, simply throw the foil wrapped burrito on the fire and wait for it to warm up. Flip frequently to ensure an even temperature. Unfrozen burritos should take about 10 to 20 minutes, while frozen ones will take closer to 30. Freezing the burritos is a good idea if you wish to have this as a meal on your second or third day of camping. Freezing also turns your burritos into impromptu ice packs.
The full camp burrito recipe can be found here. Note that this recipe is for beef burritos, but you can fill yours with whatever you like.
Huevos Rancheros:
This tasty meal makes a great breakfast for dinner, or if you like big breakfasts, is a hearty way to start your day. To make preparing this meal easier, prep the ranchero sauce and chorizo at home. The sauce contains salsa, chicken stock, flour, oil, and whatever veggies you want to add. Freezing the precooked ingredients will make them last longer in your cooler, but also adds to the campsite prep time. To prepare your huevos rancheros, cook two eggs, over easy, per plate, heat up refried beans, tortillas, and prepped ingredients, and slice avocado and cilantro to top it off.
The full huevos rancheros recipe can be found here.
Most Read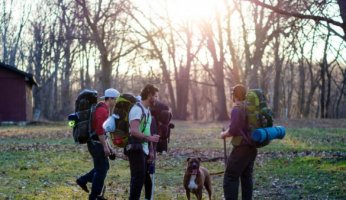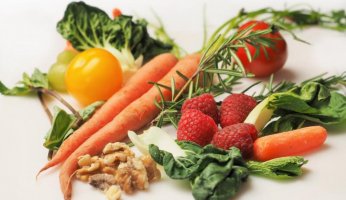 Subscribe to our Newsletter