Mini Fishing Rod Rigs Reviews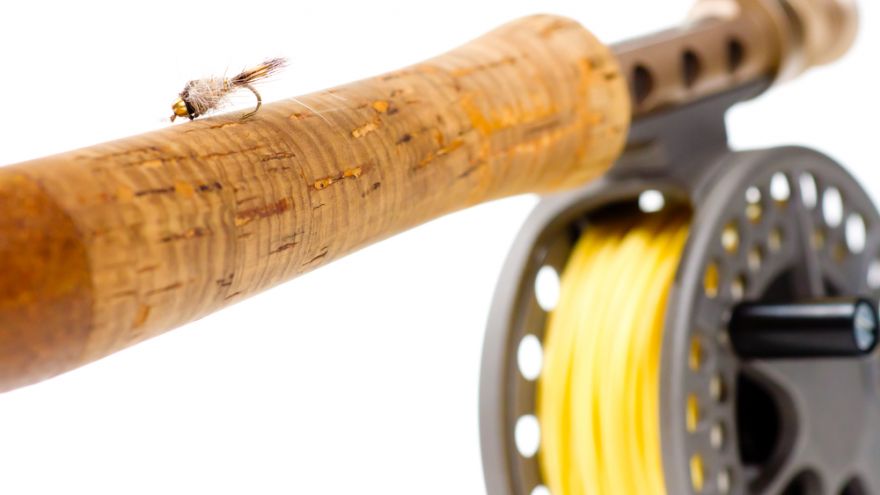 Mini Fishing Rod Rigs Reviews
gearweare.net
Have you ever thought that fishing would be more fun and convenient if the rods were not so bulky and awkward? I think every angler has struggled to get a rod through heavy brush or got whacked in the face because the rod did not fit well in their car. I have always had friends that kept fishing rods in their vehicles to go fishing on their lunch break or after they get off work. If you can find a smaller option that is still effective, it can be a big win.
Believe it or not, there are actually options small enough to fit under the seat of a motorcycle or to be clipped to your belt. When I first started looking for a mini fishing rod, I was concerned about durability, casting distance, and what sized fish it could handle. I needed a small option as I often go camping in the wilderness with no food and just a few items in a pack. In this article I will cover the most popular options and explain the benefits and drawbacks of each.
Telescoping/Pen Rod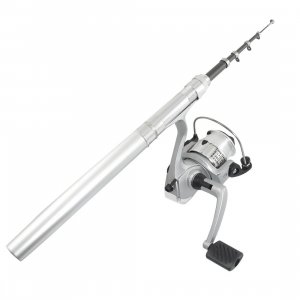 There are several versions of this type of rod, but they all have a detachable reel with a rod that retracts down to less than a foot long. The most popular model (by purchase numbers) is shaped like an ink pen and retracts from 38 inches down to eight inches.
The general consensus with this model is that the reel is worthless. It eats at the line and tangles on every cast. The majority of the owners that seemed happy with this model had replaced the factory reel with an aftermarket option. In my mind this greatly reduces the value of this unit.
The other issue is the strength of the rod. Looking at the construction, there were many concerns about the rod breaking. We do know that it can handle a two lb. smallmouth bass, but do not know if it would take much more abuse than that.
The price is one of the only redeeming factors. If you have an inexpensive reel to replace the factory reel, this might be a good option for small fish.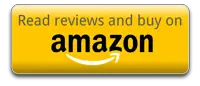 Break Down Ultralight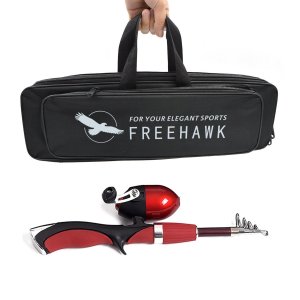 This rod and reel combination does cost quite a bit more, but it is apparent that the quality is there. This is a 4.5 ft. ultralight rod that breaks down into four pieces. It has a decent ultralight reel, and everything fits into a hard case which is right at 14 inches long. I feel that this would protect the reel much better than putting it in your pocket like the previous model.
The hard case has several advantages. I has lots of little cubbies inside where you can place lures, hooks, and sinkers, so you can leave your tackle box at home. It does a good job of protecting everything while you tromp through the brush, with the only issue being the latches. Over time they will wear out, so many owners have used bungee cords around it to keep it closed.
The rod and reel have been durable with some owners using this model for over 30 years. It is designed to use two to five lb. test line, but some people have used as much as 10 lb. test line. This setup has shown several examples of bringing in four to five lb. fish with no problems.
The real issue is the price. It is not the most affordable product on the market.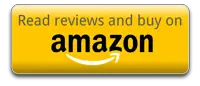 The Pocket Fisherman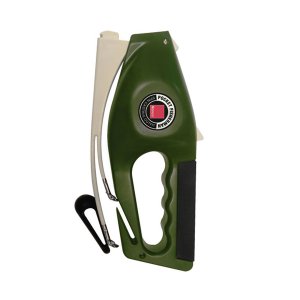 This unit is strange in appearance compared to the others, but for good reason. It has double rod tips that fold back against the body, but they are only nine inches long. When fully extended it is 18 inches long and has a compartment in the handle for lures and tackle. This unit comes with 10 lb. test line which seemed a bit optimistic to me.
However, this has been a surprising model. It is incredibly durable and has dealt well with a great deal of abuse from my hand. Because it is so short, you can cast from brushy or wooded areas in which longer rods would not work. You can still get plenty of distance, and can be accurate if you take the time to practice.
The real surprise is the strength of this rod. My first time using it I landed a five lb. largemouth bass with no problem. The dual tips worked great to support the fight from the fish. I have caught several fish of that same size with this rod and expect it would be fine up to about 10 lbs.
I would highly recommend this to anybody wanting a rig small enough to fit in their glove box. I plan to take mine with me when hiking in Colorado later this year.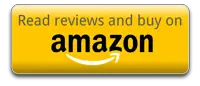 The other option is to take an emergency fishing kit with you. These are small enough to fit in your pocket, and typically consist of line with a few lures, hooks, sinkers, and floats. You can make your own or buy one for less than $10. The only real downside is that you are using it as a hand line so your casting distance is limited. Because these kits do not come with a rod for casting, I did not do a full review.
Most Read