BAOFENG BF-F8HP 2 Way Radio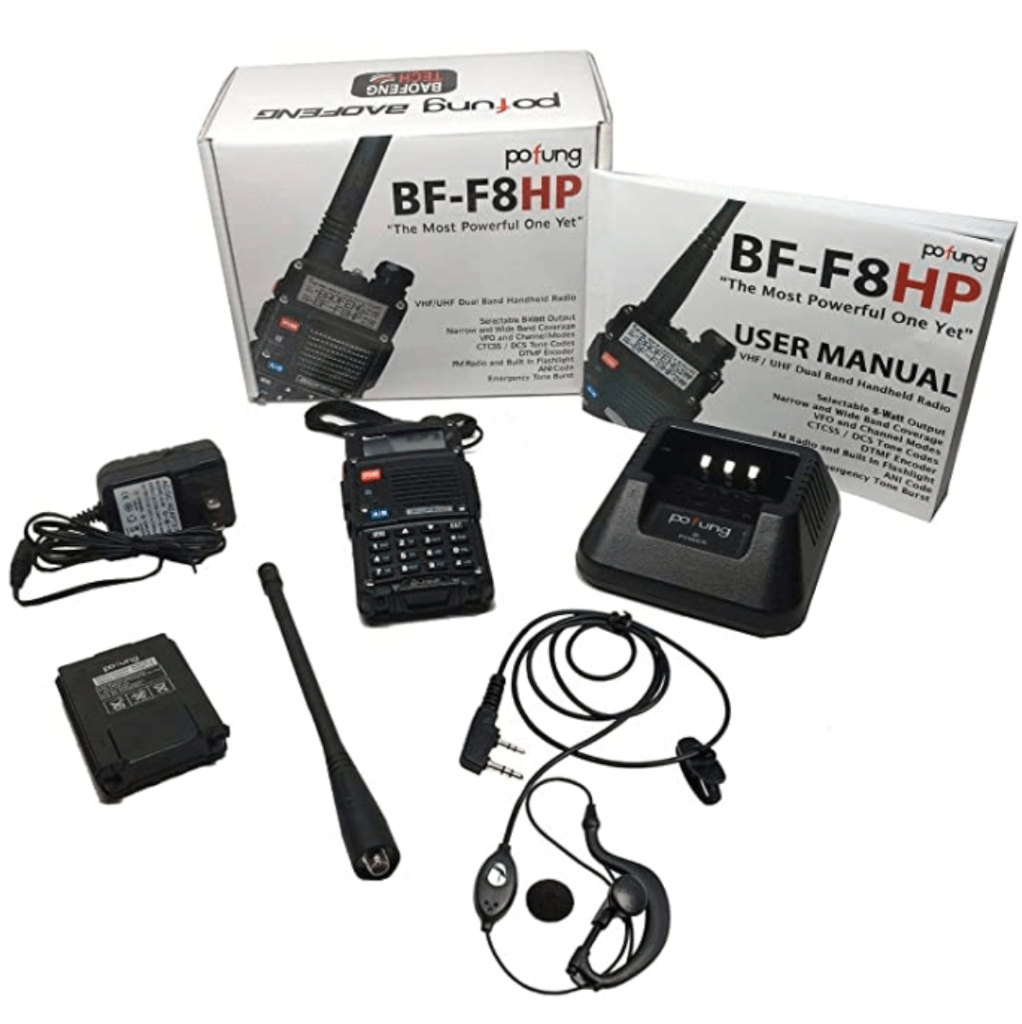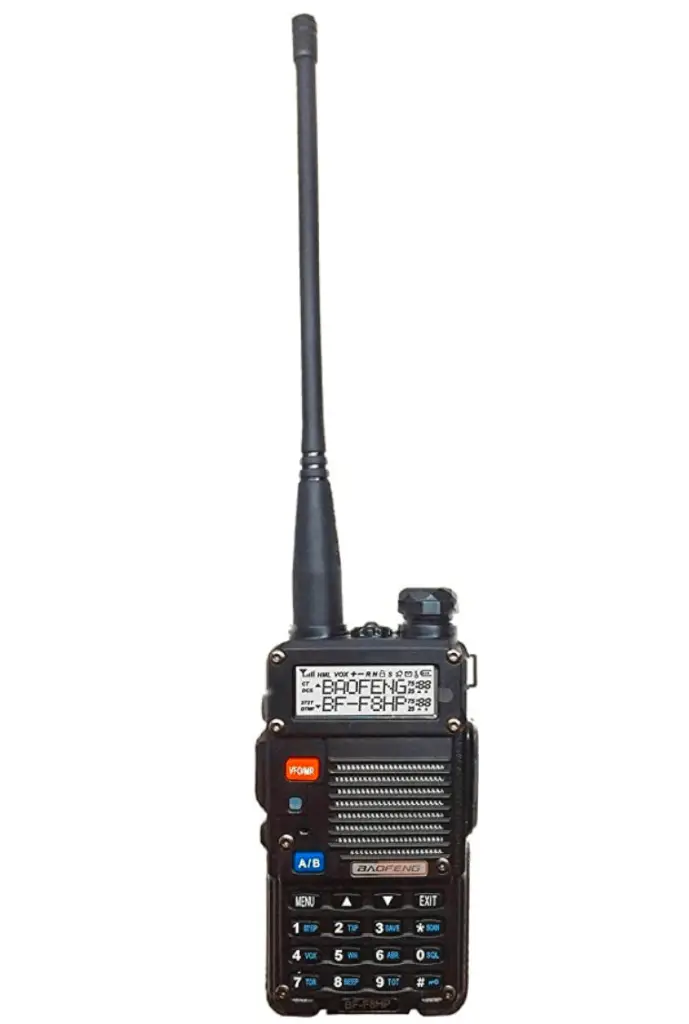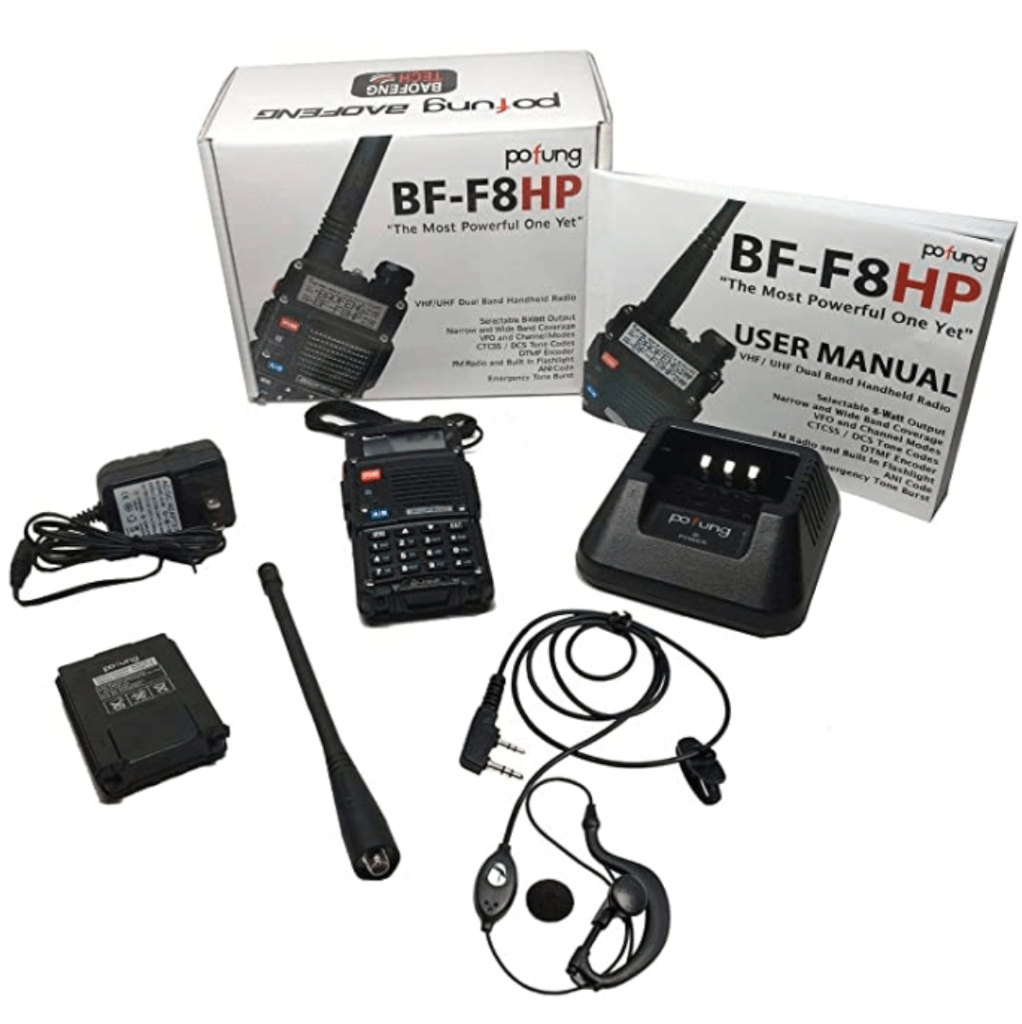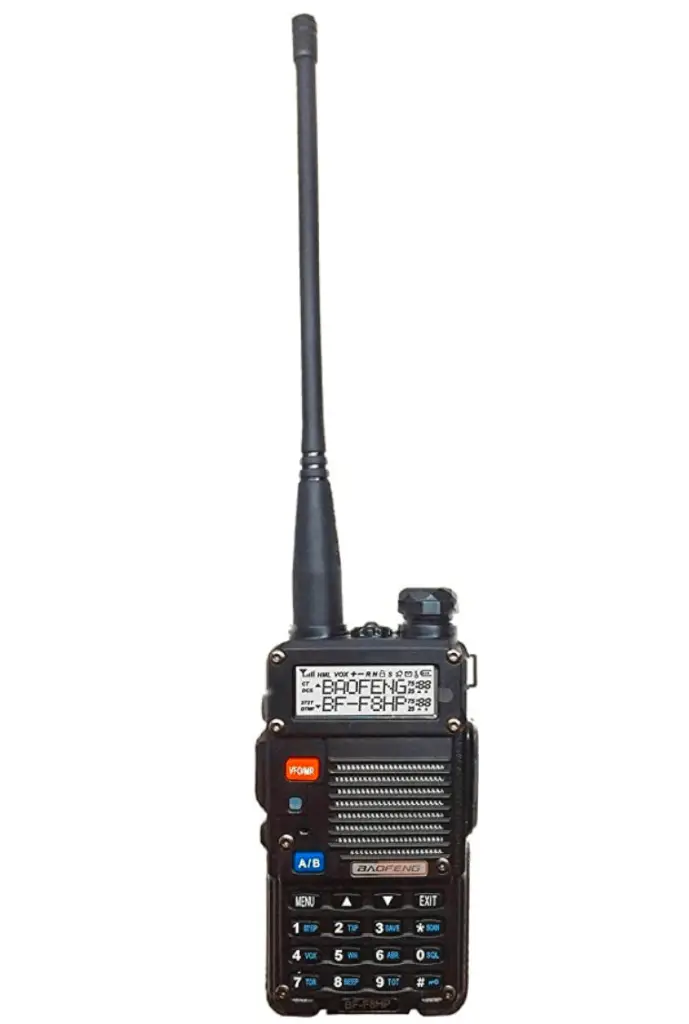 Our Conclusion
The BaoFeng BF-F8HP Two Way Radio is a great tool that can be used inside and outside of the home. At home, you can be the first to receive weather reports and news, before these stories hit the television networks. Additionally, radio towers continue to function even when the electricity is out, the internet is out, and cell towers lose service.

Using this equipment outside of the home, perhaps on a mountaineering expedition, is also incredibly useful. You can program specific frequencies to stay alert while in the wilderness.

However, for the casual user, this piece of equipment is very complex. It has many features and actually requires a Ham Radio Technician license from the Federal Communications Commission (FCC).

Continue reading to discover if this particular model is exactly what you need, or if it's over the top. Is it worth you studying and taking the test to receive the required license?
Pros & Cons
Built-in flashlight and FM radio
Rubber covers on electrical ports
One year concierge service included
You must be properly licensed to use it
Key Features
Key Features
Battery Life
This device uses one 2,000 mAh lithium-ion battery, which is included in your purchase. Depending on the features and how often you use it, you can expect it to last for about twenty hours, on average.
About ten minutes before it dies, it audibly alerts you about the low voltage. However, there is also a battery indicator on the screen so you will know the time is near before these final ten minutes.
You can also use this radio at different power levels- 1, 4, or 8 watts. These different levels will affect the clarity, range, and other functions, as well as the overall battery life.
Additionally, if you feel like you need longer battery life, you can purchase a larger battery. Of course, this will also increase the size and weight of the product.
Portability
This
two-way radio
weighs 10.1 ounces. Generally, this is a lightweight item but could definitely add some unwanted weight to your pack. It measures 10.5 by 2 by 2 inches.
The antenna is seven inches long and can be unscrewed for storage. A small wrist strap and a belt clip are included, making it easy to carry with you without dropping.
Features
With the included antenna, you will get a range of about twenty miles in ideal conditions. With obstructions or storms, you can still expect a range of about one mile. Either way, this is a very clear and impressive range for this type of radio.
If you want to play it even safer and have a wider range, you can opt to buy a longer antenna. The included antenna is a High Gain V-85 antenna.
The BaoFeng BF-F8HP functions with N5R-340A firmware and functions with frequencies and ranges of VHF 136-174 and UHF 400-520. You can toggle between frequencies and transmit from two different channels. There is a tricolor display and a convenient key lock button.
The sound is pretty clear thanks to the 700 mW speaker output. You can program up to 128 different channels into this device. This means that while in the outdoors, you can have easy access to weather alerts, law enforcement, fire departments, search and rescue channels, FEMA, and more. Additionally, this two-way radio doubles as an FM radio and a flashlight.
Always be sure to check the local laws before using this radio. Each state has different rules and regulations.
Ease of Use
Assuming you have the correct licensing and are well-trained with two-way radios, this radio will not be difficult for you to use. It is highly customizable.
However, one downside is the small buttons. While this does keep the size small, these buttons are nearly impossible to press when wearing gloves.
If you do not have a ham license or are not well-trained with two-way radios, this device is pretty complicated. It has many features- many more than you are likely to use in the wilderness.
After hearing many complaints about how difficult it is to use this radio, BaoFeng has amped up the instructions manual and now offers a one year concierge service with purchase.
If you are interested in getting the ham license, you can find plenty of study materials online. When you are ready, you can take the 35 question test through the FCC.
The whole process is fairly quick, easy, and cheap. With this license, you will be able to legally transmit on frequencies above 30 MHz.
Durability
The body of this BaoFeng is made from strong plastic with metal screws. The antenna is flexible, yet durable. There is no mention of water or dust resistance, but it seems to hold up well in light conditions.
To avoid dust and water from entering the radio, there are rubber covers on the electrical ports.
Comparison to Similar Radios
If you often find yourself in rain or snowstorms, or are just clumsy in general, the
Midland X Talker 36
might be a good option for you because it is water-resistant. If you are in an area with severe weather, this radio will warn you. With no obstructions, it has a range up to 26 miles.
This radio is heavier at 15.8 ounces. It measures 1.3 by 2.2 by 6.1 inches. It uses three AAA batteries. Unfortunately, the battery life is one of the biggest downfalls of this option. For many people, it only lasts about five hours. However, one major benefit of this option is that it comes with two radios and costs about the same as one BaoFeng.
A smaller and less expensive option to look at is the
Motorola Talkabout T100
. It weighs only four ounces and measures 1.1 by 1.91 by 5.22 inches. For about half the price of the other two options listed here, you get two of these Motorolas. However, it has only 22 channels and is pretty basic.
In perfect conditions, it has a range up to 16 miles. However, with obstructions or storms, there is a possibility you will have no connection- and if you do, it will likely be fuzzy and unreliable. Anyways, this option is easy to use and has a good battery life. It will last for about nineteen hours, depending on usage.
Verdict
Many people are caught off guard by the low price of the BaoFeng BF-F8HP. It is packed with features, has a great range, and seems to be pretty durable.

This is a good option for a solo hiker who wants to stay in the know with local news and weather alerts. However, as I mentioned before, a ham license is required to transmit from this device.

If you are dedicated enough to use this item legally, it really is a lifesaver.

If the features of this product sound too complex for your needs, I urge you to consider one of the other options listed here. These come with two radios and do not require a license.