Orient Mako III Automatic Watch
Orient offer an affordable, durable, and efficient watch in the Mako III Automatic. Coming from a brand already renowned for providing high-quality, affordable, and timeless timepieces, the Mako range comes as no surprise.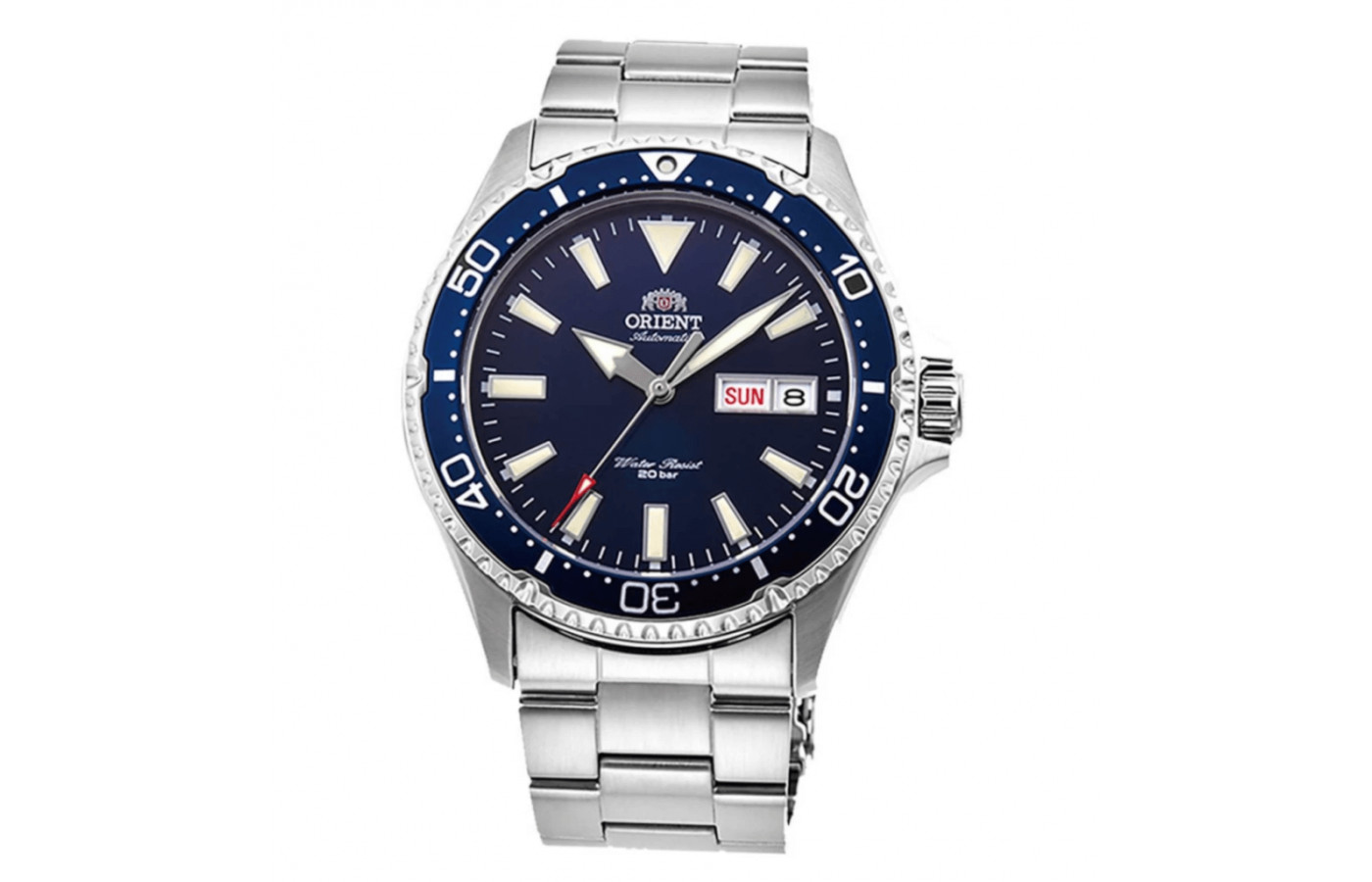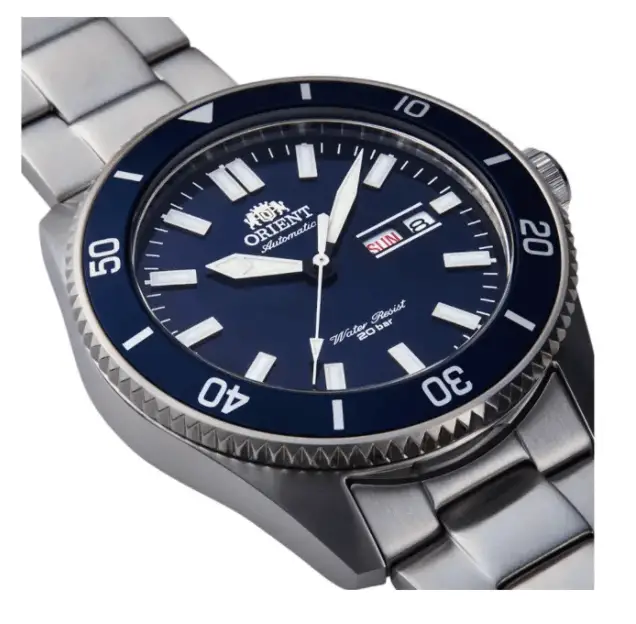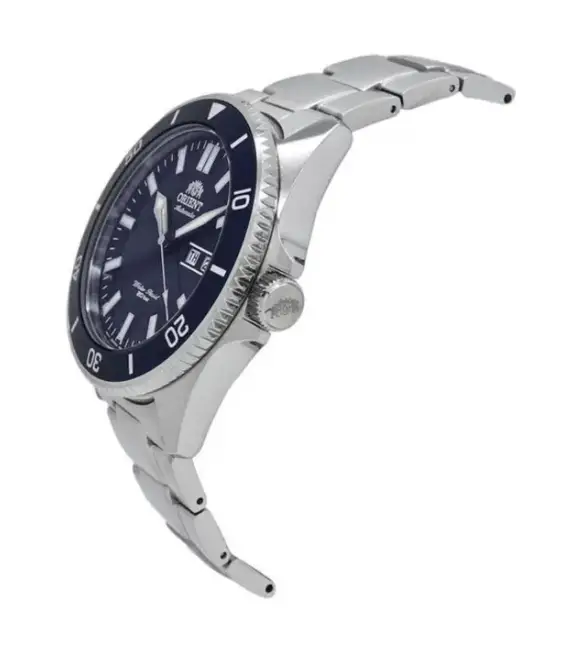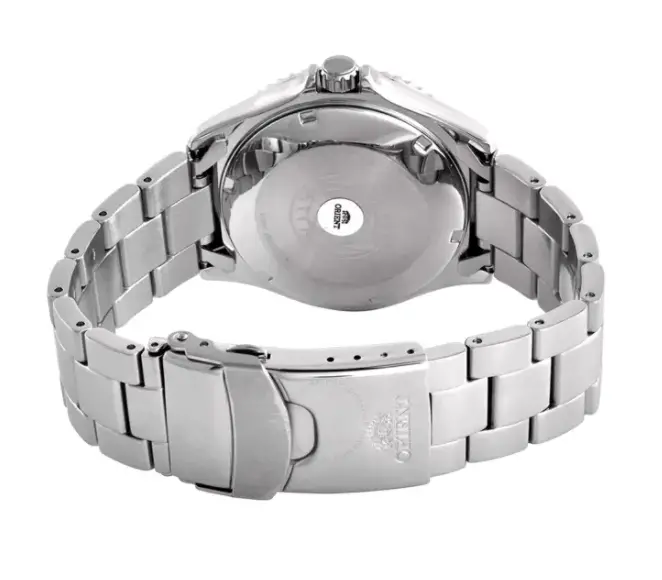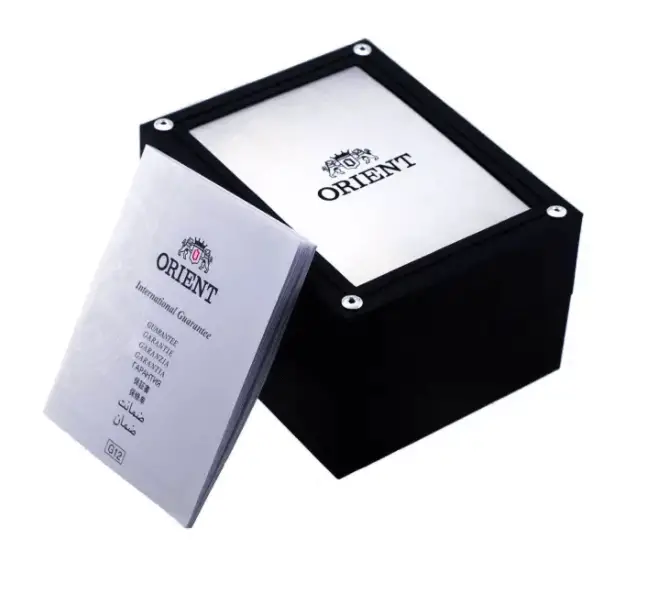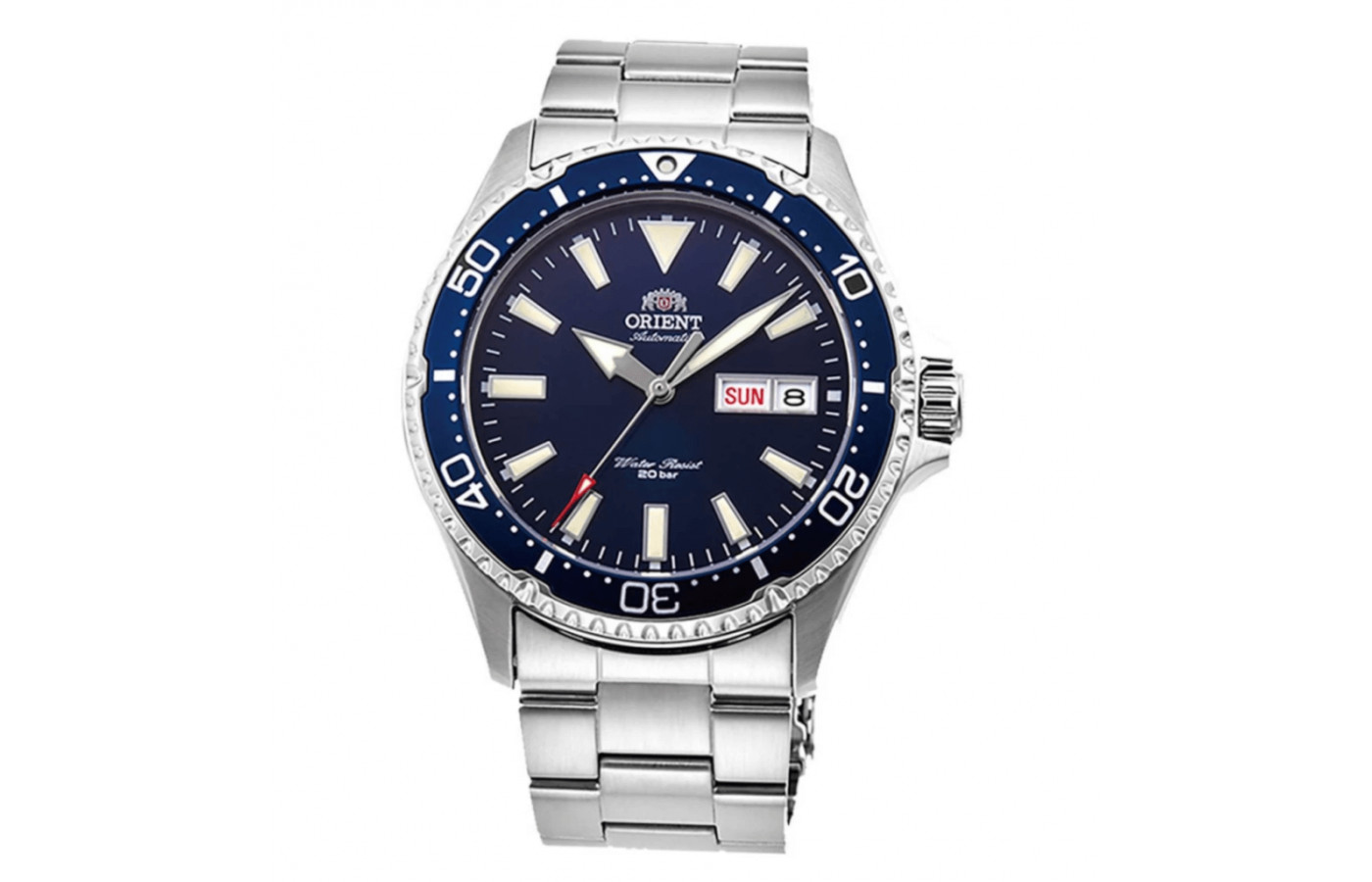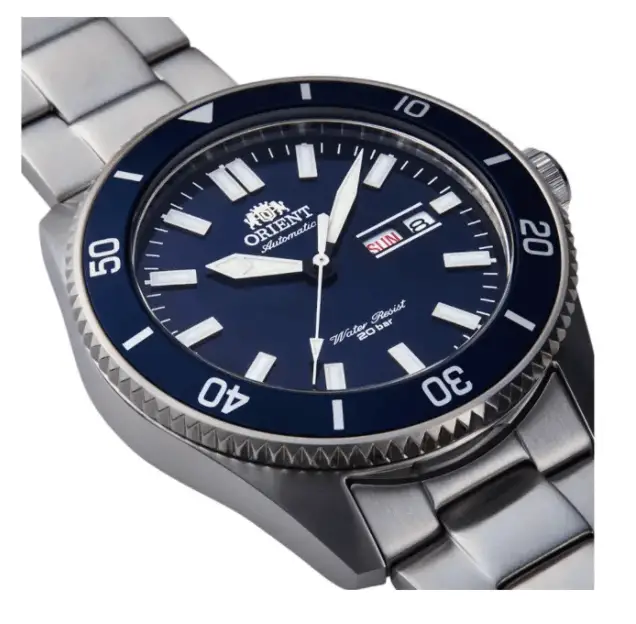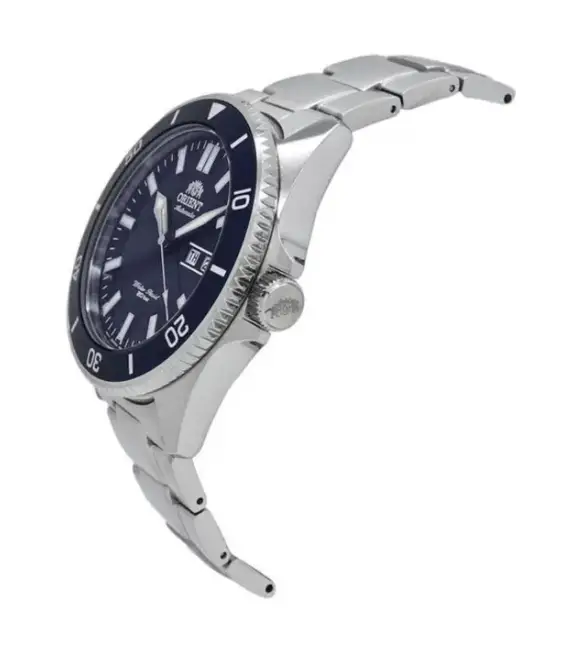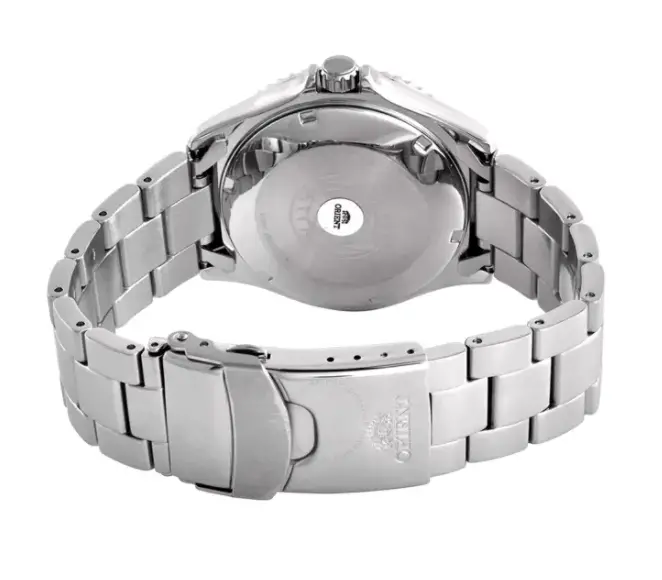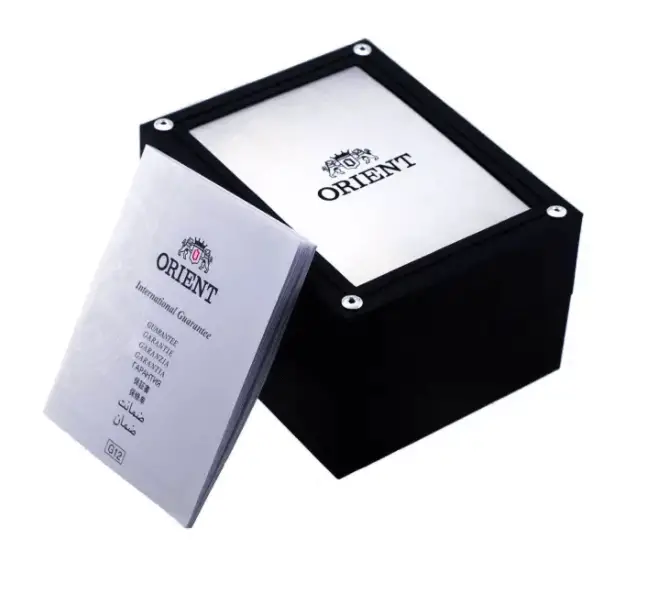 Our Conclusion
Orient watches are some of the most affordable dive and automatic sports watches among the global competition. With lots of excellent reviews across the board, it's clear the Maki III is a popular choice as a
diving watch
that does what it should, is robust and offers excellent value for money.
If you're in the market for an automatic, stylish, sporty dive watch that doesn't break the bank, then the Orient Mako III RA-AA0011B19B may be a good choice for you.
But, first, let's see what other fantastic features this Orient watch offers.
Pros & Cons
Brilliant value for money
The crown could be sturdier
Features could be considered basic in comparison to more expensive watches
Key Features
Key Features
Design

In its third generation, the Mako III offers unrivaled functionality compared to its predecessors. As a result, it's become popular with dive-watch fans as both a practical and well-designed piece.

The first change includes the Orient F6922 movement, which has been updated to include a manual reassembly and a stop-second, allowing for exact time calibration. With lots of rave reviewers happy with the timekeeping of the Mako III, it looks like they've done an excellent job.

What's more, the Mako III boasts a black background and sizeable rectangular hour markers with polished metal frames for more precise readability.

Reading in the dark is also easy due to the ample luminescent material applied to the hour markers. The matt black dial is not only attractive with its vintage style look but is also ashier to read against glare and reflections.

Checking the day and date is similarly easy with the added date and day window at 3 o'clock, which is also separated by a black wall, making it easier to tell them apart.

I also like how Orient haven't gone overboard with the dial printing, which would make a face look fussy and potentially hard to read.

Other great features include the bezel, which has doubled on previous versions to include 120 clicks, a unidirectional rotating bezel with a 60-minute graduation scale and a shark-teeth edge which makes for easy operation.

In addition, Orient has kept the diving capacity of up to an impressive 200 meters, which is essential for a dive watch, and the visibility is still excellent even where there is little to no light. Overall, the Mako III works just as you would expect from a dive watch.

Comfort

This Orient range features a stainless-steel case and a bulkier, more sporty design. The extra size is mainly due to the crown guard. This isn't a huge deal; it just means it's more suited to men with medium to large wrists. It should fit most men comfortably, but you may want to check the size before buying.
.
I see no issues with the strap, which either comes as a stainless-steel link strap or a black rubber strap with a steel buckle. The no taper design of the strap is comfortable, too. But, as most of the color options come with the stainless-steel link watch, you may decide to change the strap if you don't find it comfortable.

Durability

At 3 o'clock, the Mako III has a crown guard that extends from the case and creating a sportier look. This extension also keeps the screw-down crown protected. What's more, the Mako III is durable enough to wear for pretty much any water activity, including swimming, diving, scuba diving and more.

Of course, you would expect this as it's a dive watch with a water resistance of 20BAR/200M/660, plus the water-resistance to back it up.

Whether you choose the rubber or stainless-steel design, both are naturally durable materials and should last for some time. However, the stainless steel will probably last longer but be more susceptible to scratches.

Nevertheless, for such an affordable watch, it's an incredibly long-lasting and hardy watch that can take some serious punishment. Although you will see cosmetic damage if you bash the Mako III about a lot, it should last you well.


However, there can be an issue with the integrity of the crown. The crown can potentially loosen or break after too many time adjustments. Although only a handful of people found this an issue, make sure to buy from somewhere with a good warranty.

Materials

For such an affordable, sturdy watch, Orient makes it stand out with some excellent materials. A stainless-steel case comes with a satin finish for a sportier look, contrasted by polished sides to create a classic look. Providing different models upon purchase means you can also choose from a stainless steel or rubber wrist band.

A sporty and aggressive-looking shark-teeth edged bezel also comes in various striking colors, such as matte dark red, navy blue, dark green, or black.

Choosing colors other than black makes this diving watch stand out and is a nice change compared to the standard monochrome dive watch design.

Comparison to Similar Dive Watches
Anyone who knows the Orient brand knows they offer a range of choices that usually keeps their customers happy. For example, buying from Orient means getting a sturdy, reliable, mechanical watch that doesn't cost a fortune.
On the other hand, the
Mako XL
could be a good option if you are looking for a lighter, more oversized watch. It's a larger version of the original Mako at 3mm wider, 44.5mm in diameter and thicker at 13.3mm.
Although the blueprint for both watches is very similar, some of the dive watch community disapproved of these changes, especially as it lacks Arabic numerals and different arrow hands.
If you're in the market for something smaller, then the
Orient Kamasu
is a popular choice. Looking different to the Mako III, the Kamasu only measures up at around 41.8 mm in diameter. Featuring a sub-bezel, the Kamasu is also in strong contrast to the Mako III coin-edged bezel.
The Kamasu also boasts an arrow hand on the dial, in contrast to the Mako III sword hand. Although the Kamasu's sapphire crystal dial can make it appear more sophisticated, it does hike the price up a little.
However, both watches share many of the same features and specs when it comes to functionality, so it's just down to aesthetics.
Verdict
There's more to the Mako III than could be discussed in this short review, but I don't want to overdo it. All you need to know is the Mako III is one hell of a quality diving watch that wins its user over straight away.

Even at this affordable price, you get all the essential functions of a diving watch, plus a tremendous automatic movement function.