Nemo Switchback Ultralight Sleeping Pad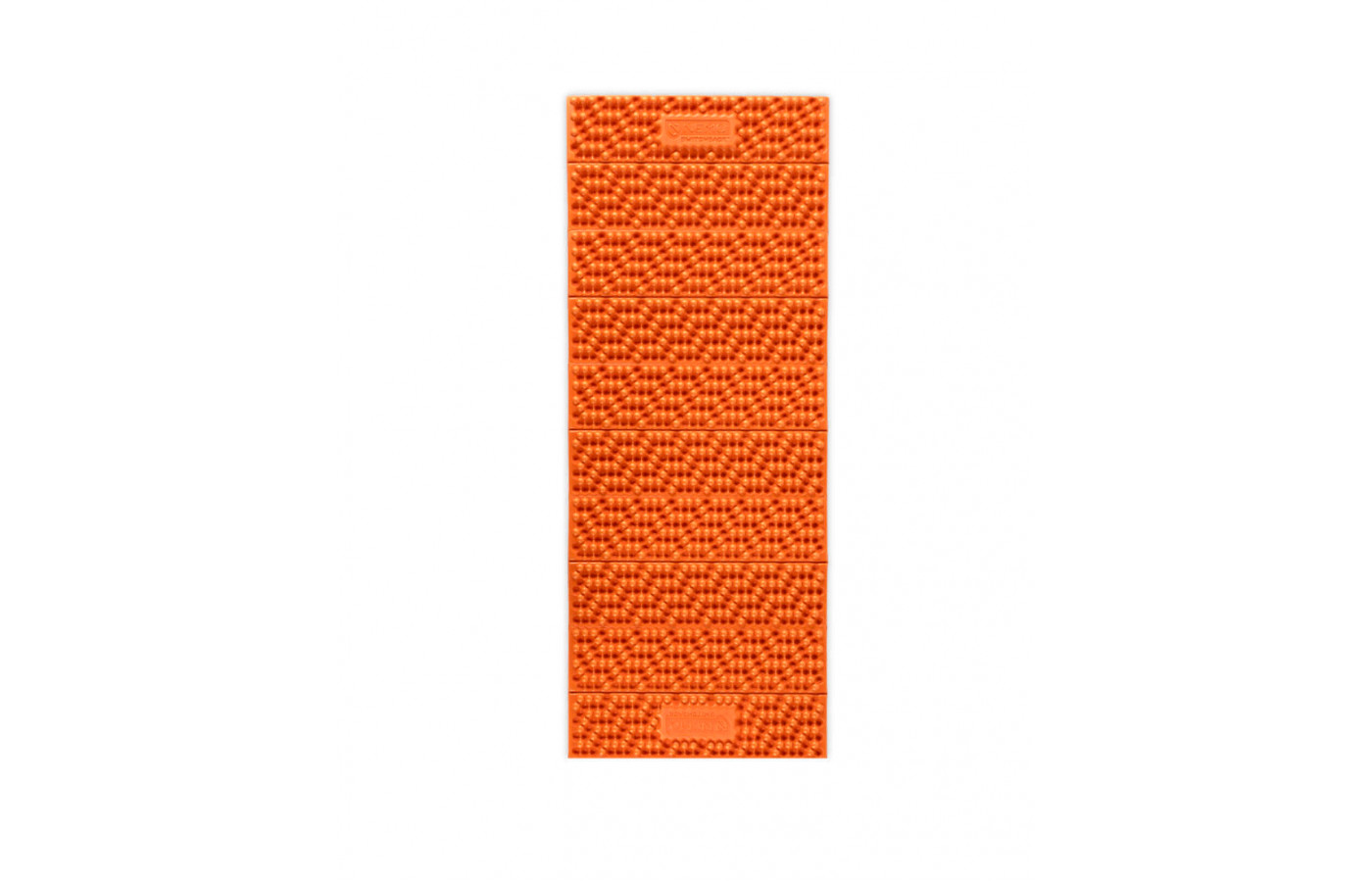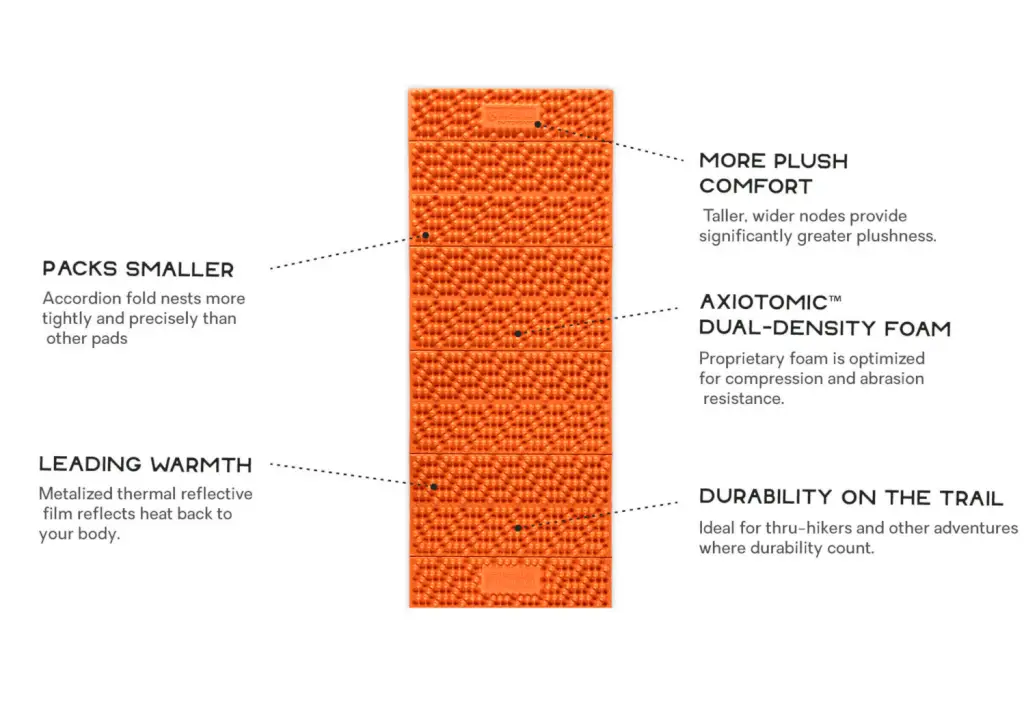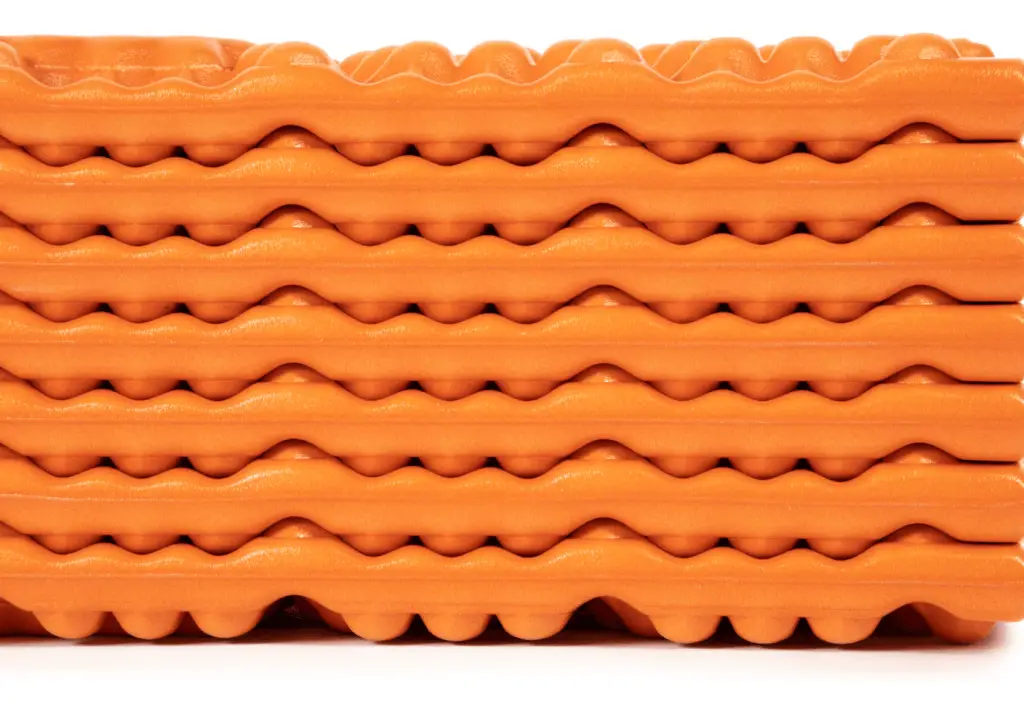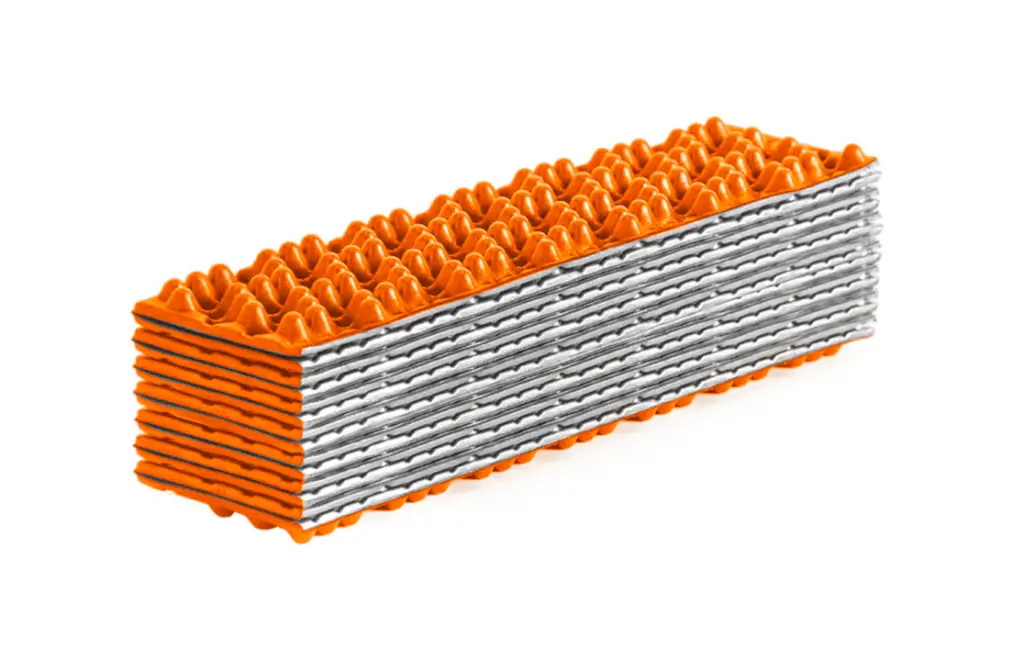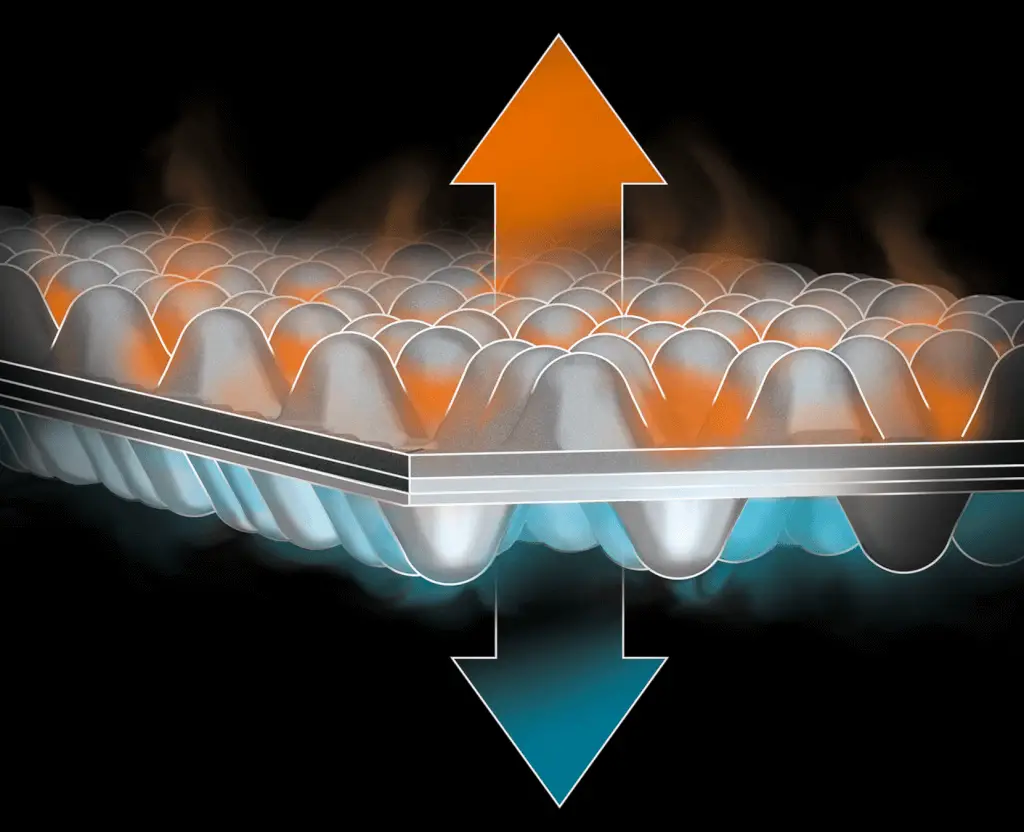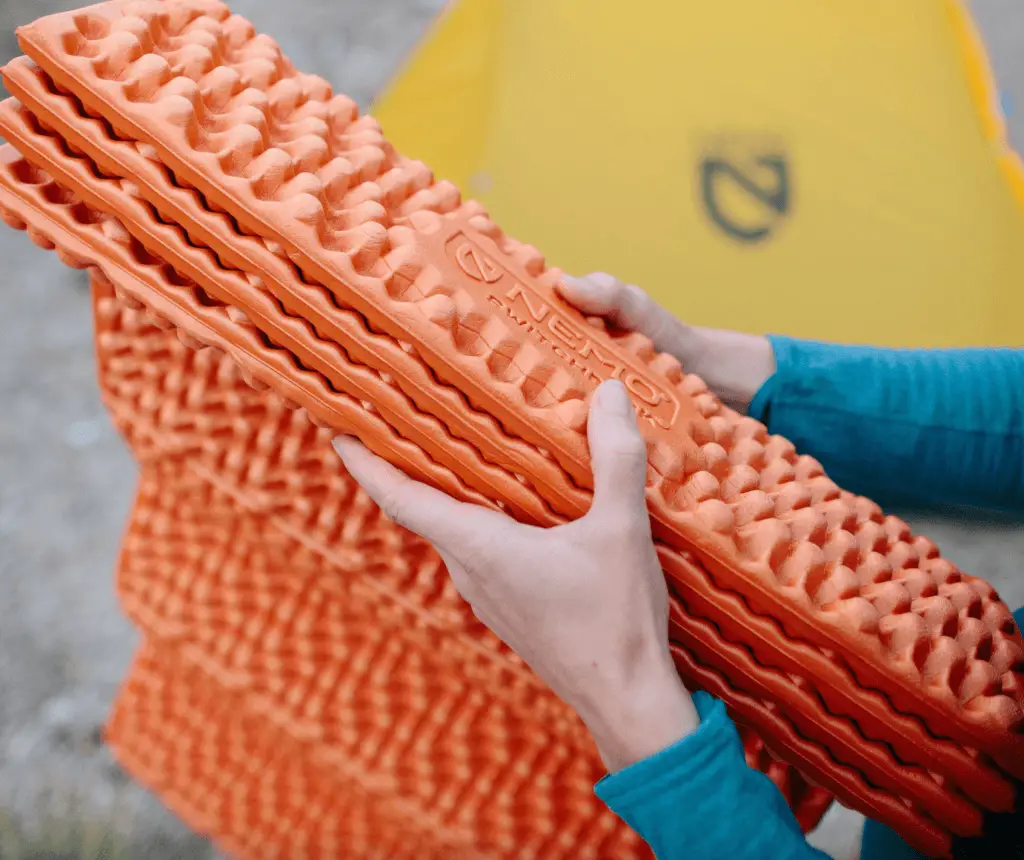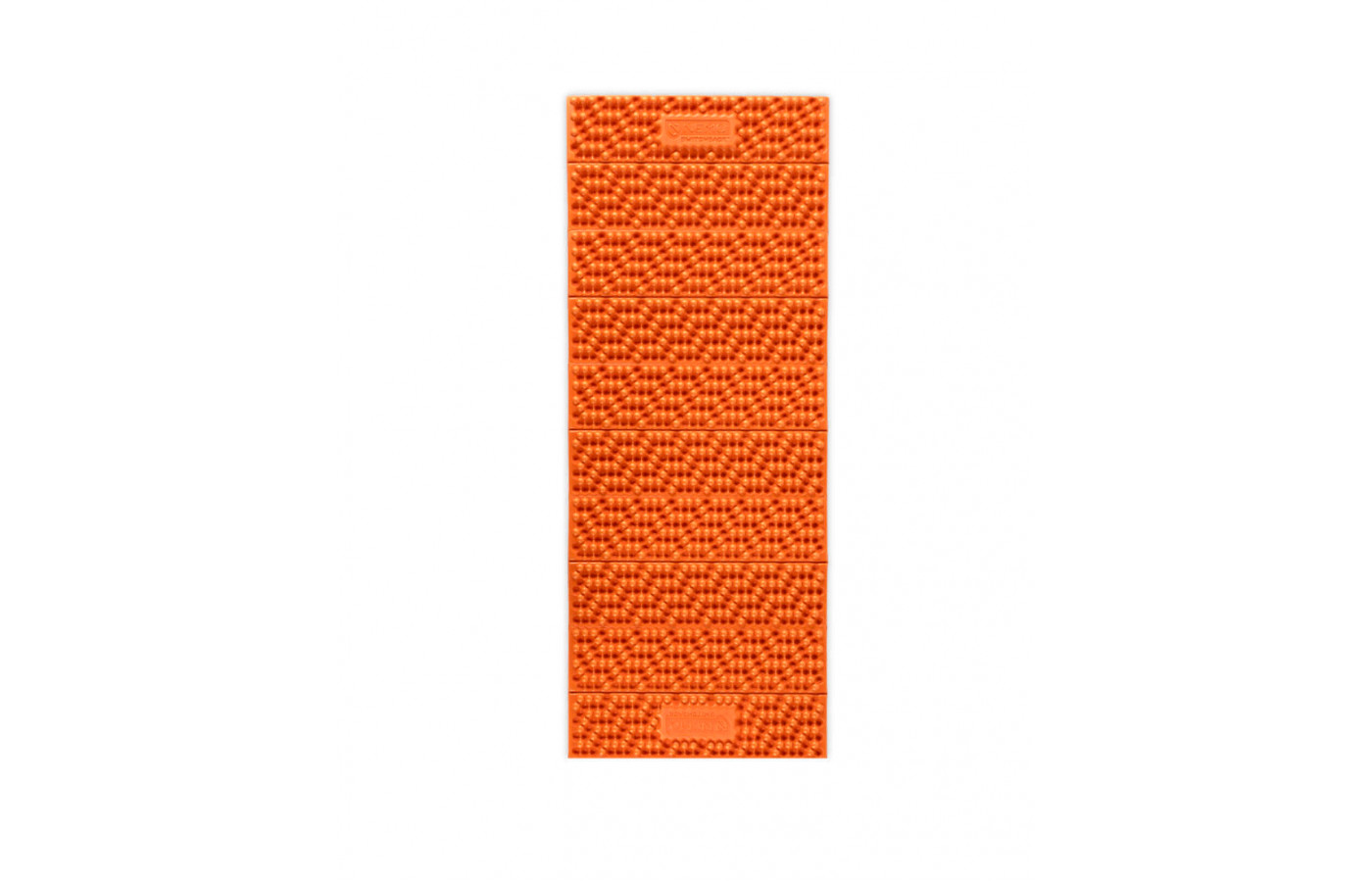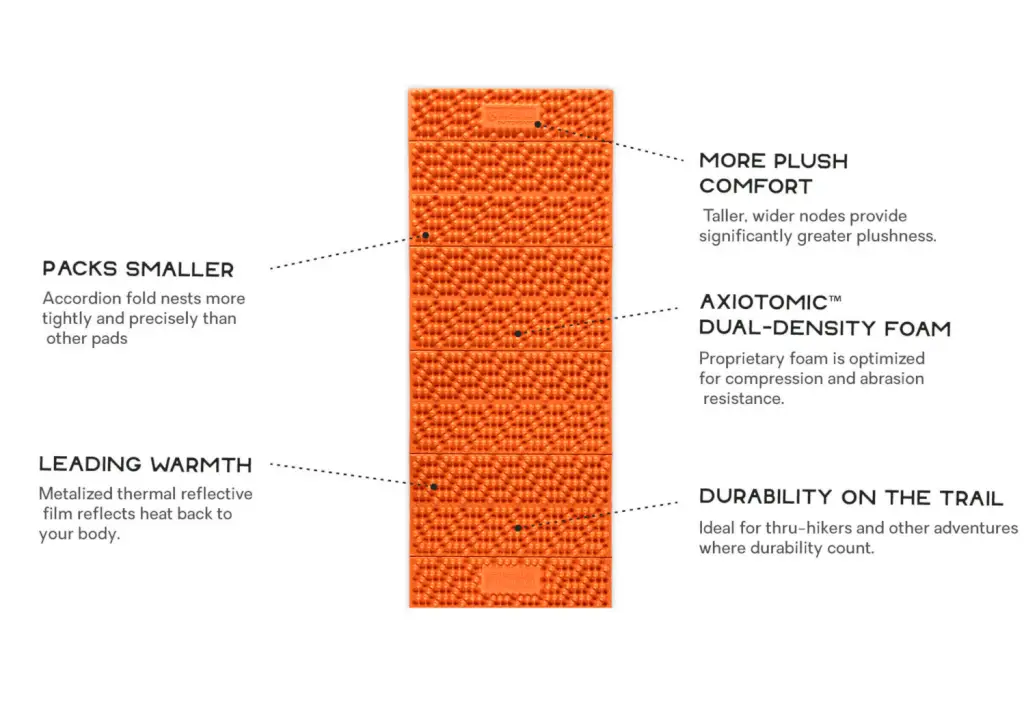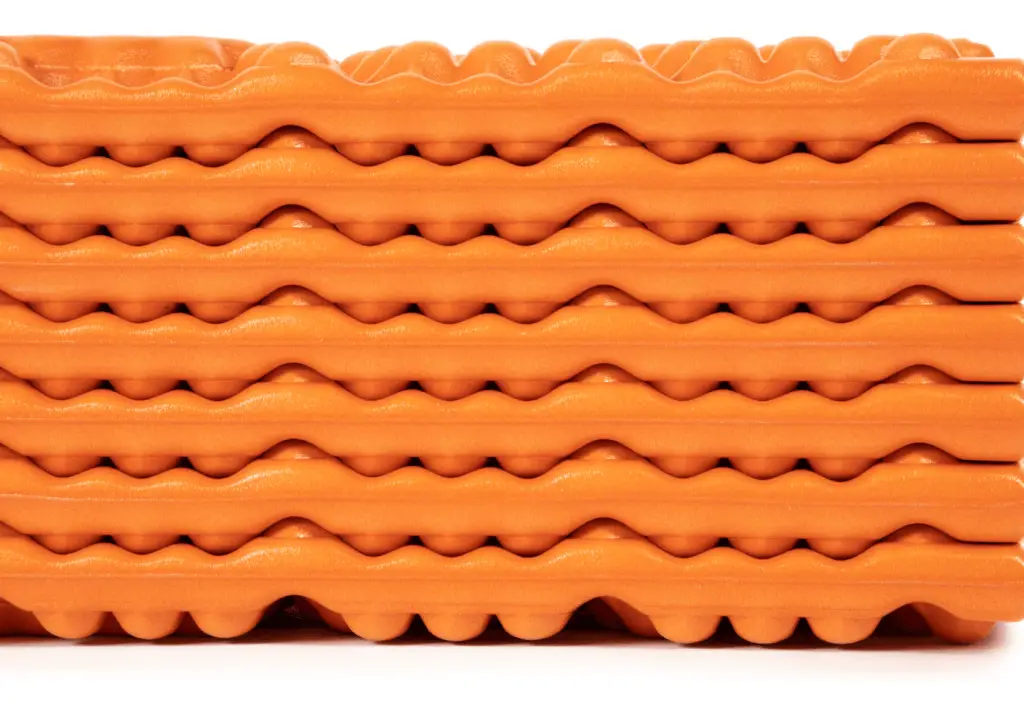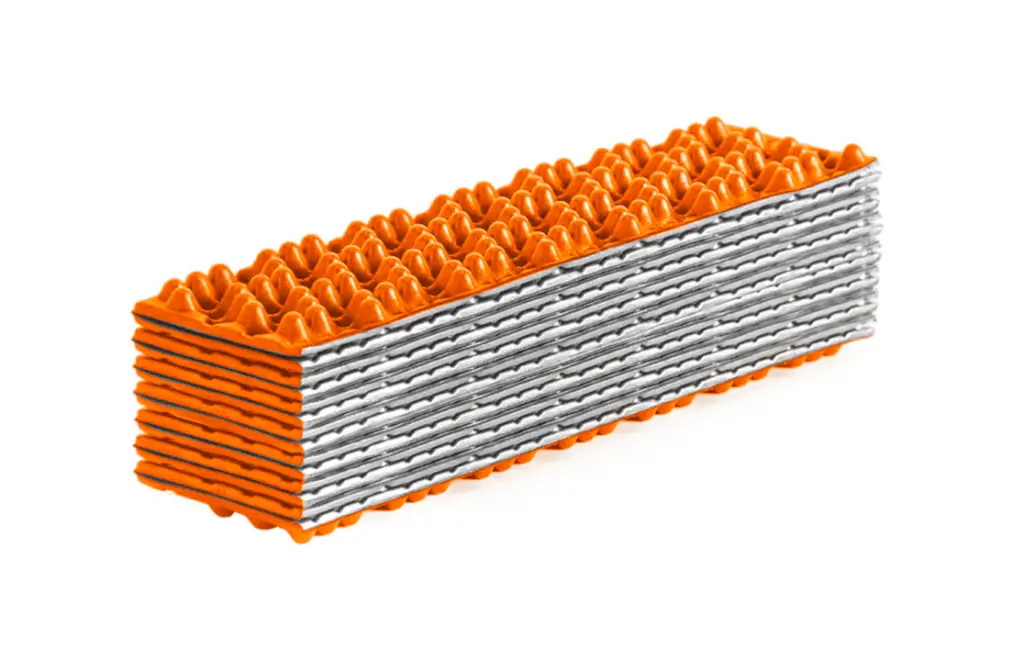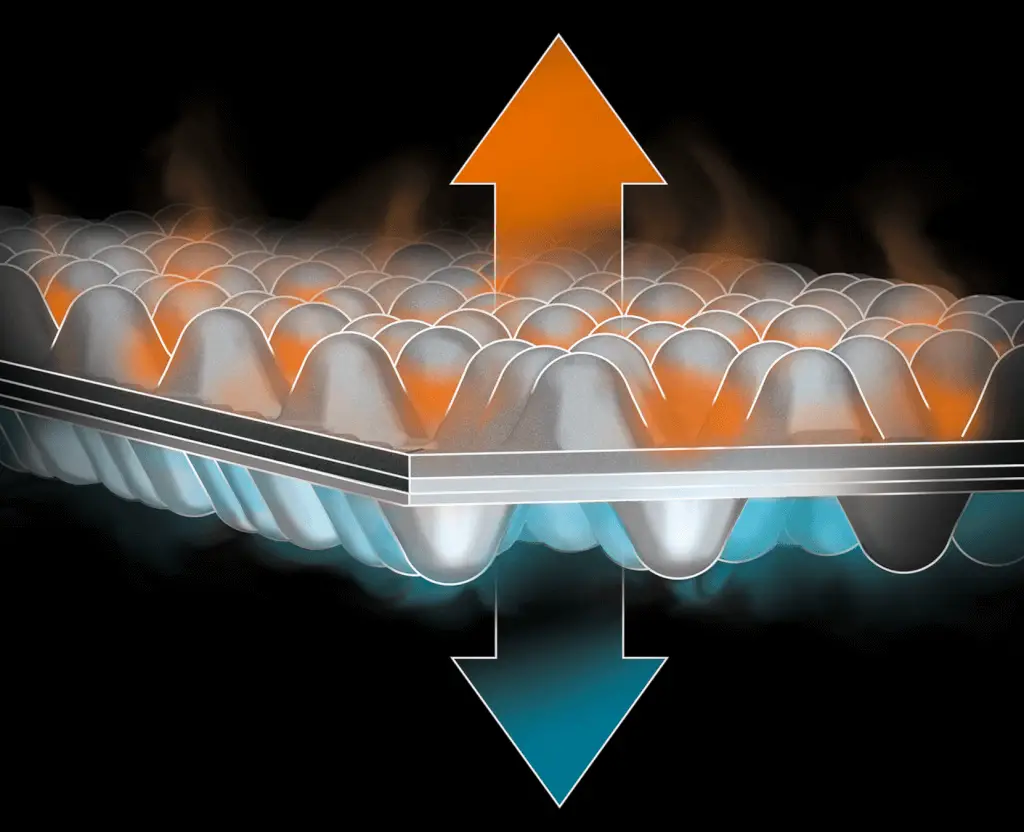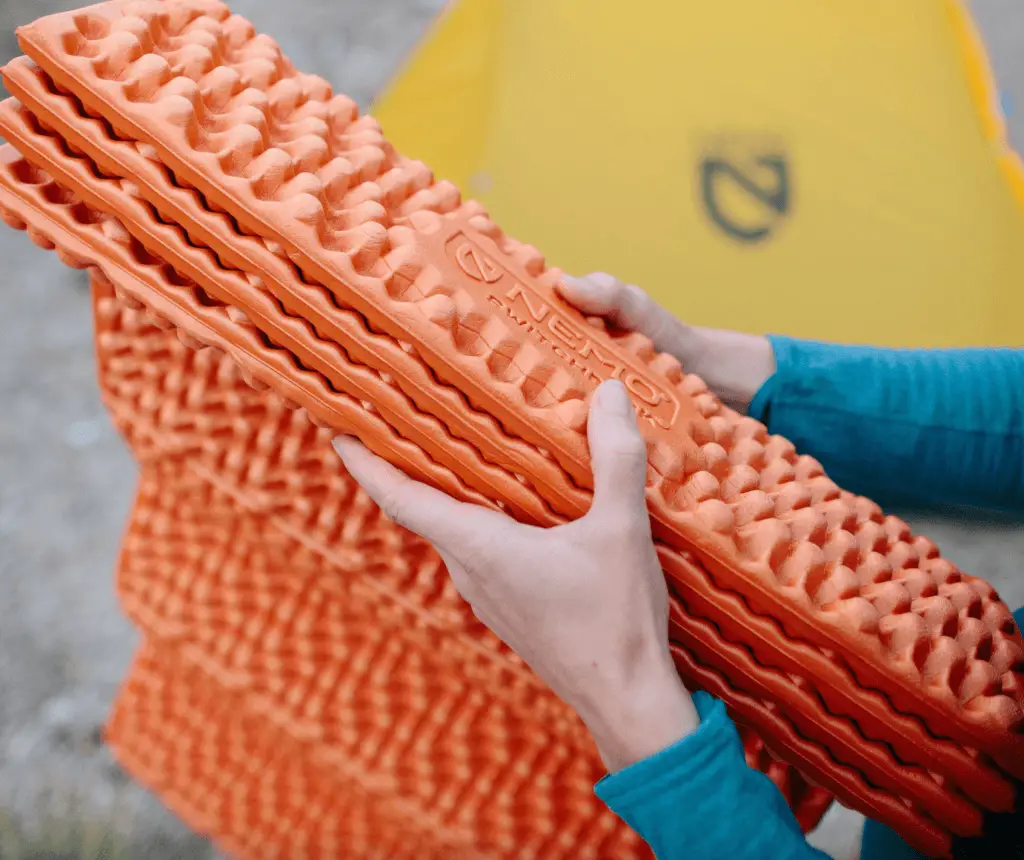 Our Conclusion
Bring extra comfort and warmth to each excursion with the Switchback Ultralight Sleeping Pad from Nemo. This is a closed-cell foam pad that is incredibly easy to use and lightweight. Aside from its primary use, it can also be used on the beach, as a Yoga mat, as a cushion while sitting on a log around the campfire, etc.

This three-season pad is available in two different lengths and weighs between 10.5 and 14.5 ounces. One word that accurately describes it is reliable.

Unlike inflatable options, you never need to worry about the Switchback popping or deflating in the middle of the night. Additionally, Nemo offers a lifetime warranty.
Pros & Cons
Folds up smaller than the industry standard
Not available in a wide length
Can get torn or scratched in rough terrains
Key Features
Key Features
Portability
This product is available in two different lengths. Let's start with the short version. This one weighs 10.5 ounces (300 grams) and measures 51 by 20 inches when laid out. Packed, it measures 20 by 5 by 4 inches. The regular length weighs 14.5 ounces (415 grams) and measures 72 by 20 inches when laid out. Packed, it measures 20 by 5 by 5.5 inches.
Each size has a .9 inch thickness. This sleeping pad folds up like an accordion. The nodes fit together like puzzle pieces, making it all the more portable. If you have the ability to strap this on to the outside of your pack, that's a great way to travel with it. Otherwise, you could also find room to carry in inside your pack.
Comfort
Comfort and warmth might be two of the most important features of this product. The Switchback has hexagonal nodes that are made from dual-density Axiotomic foam. This foam creates Hypnolastic zones that hug and conform to your body.
In theory, this should be great for side sleepers, but if you are older or have sensitive bones and joints, it might not provide enough cushioning.
Remember that the
sleeping pad
should be positioned under your back, not under your head. Some people complain that the pad is not long enough, which may be true for very tall people, but I also think they may be trying to use it under their heads as well.
Some customers have been confused about which side of the mat you should have facing up. For optimal warmth and comfort, you should sleep on the orange side. The other, metallic, side is used for heat-trapping and transfer. The metalized thermal film layer absorbs your body heat and traps it close to you while blocking the chill from the ground from reaching you.
Overall, the Switchback has an R-value of 2. It will keep you decently warm but definitely needs to be paired with other insulating products.
Durability
The Switchback is made from PE foam material with a closed-cell construction and finished with a low emissivity film. Nemo claims that the Axiotomic foam is abrasion and compression resistant, however, this sleeping pad may not be as durable as it sounds.
If you carry it on the outside of your pack through dense forest, you'll likely notice wear and tear on the pad. Perhaps a protective case would be a good idea, but that would also add weight. In terms of compression resistance, you will likely start to notice the nodes compressing after about six months of use.
Considering the price point, it might be worth it to buy a new sleeping pad once or twice each year. It depends on how often you plan to use it.
Perhaps one of the best notes about the durability I can add here is the fact that this sleeping pad will not pop. This may be obvious, but it is a great advantage! While inflatable sleeping pads might be lighter and more comfortable, they are nowhere near as durable.
To top it all of, Nemo offers a lifetime warranty with this product. This warranty protects against issues with the materials and the original workmanship.
Versatility
Marketed as a three-season sleeping pad with an R-value of 2, this product can be used year-round. Of course, it can be used for camping, but it can also be used in many other ways.
It is incredibly easy to set up and it is water-resistant. Because of its accordion-style folding, it takes all but five seconds to unfold it and to refold it.
You can use it at the beach instead of a traditional towel. You can use it for stretching between hikes. You can use it as a cushion when sitting on a log. You can use it for late-night stargazing. Really, the options are endless.
Comparison to Similar Sleeping Pads
The most common product that the Switchback is compared to is the
Therm-a-Rest Z Lite Sol
. This product has been around a few years longer than the Switchback. It weighs .5 ounces less but provides less overall comfort. The nodes on the Z Lite Sol tend to compress flatter when you are laying down, leaving you on a pretty hard surface.
Additionally, the Z Lite Sol doesn't pack down as small as the Switchback. However, with an R-value of 2.6, it does offer a bit more warmth.
Moving in a different direction, if comfort is your number one priority, you might want to take a look at the
Nemo Tensor Ultralight Sleeping Pad
. This is an open-cell sleeping pad, meaning it can be punctured and deflate. It is available in many different sizes and the insulated version has an R-value of 3.5. The regular size weighs around 505 grams and packs down to just 8 by 3 inches.
While durability is always a concern with this type of pad, it is made with 20 denier materials and includes a repair kit. Most notably, in terms of price, it is about four times the price of the Switchback.
Verdict
Nemo offers the Switchback at a great price, with only a ten dollar difference between lengths, and with great portability. It's a great option for people who spend many days or nights outdoors. As I mentioned, it can be used for much more than just a pad under your sleeping bag.

While there are many positive aspects to this product, it might be too short or narrow for some people. However, many people have been petitioning for a larger version. Perhaps Nemo will take this into consideration and release another size.

Overall, this is a great alternative to an inflatable sleeping pad. With an affordable price and a lifetime guarantee, it's worth a sh