Best Adult Lunch Boxes
In a
Hurry? Editors choice: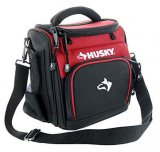 Test Winner: Husky 82021N11

When it comes to eating lunch or having snacks even as an adult at
work
or out on a long days outdoor adventure, having an adult lunch box is very important to keep your food either cool or warm. When people think of lunch boxes, most will automatically envision elementary school kids carrying around their lunches. However, as people grow older they start to realize that lunch boxes are not only suited to the younger generation but the older as well. Even for adults, they are an incredible asset to keep your food in on the go. Storage may be the single most important criterion in the process of deciding which lunch box you want. Below we have listed the top ten best adult
lunch
boxes in the market today including details for each product to help you decide which one fits your travel needs best.
Standout Picks
Criteria Used for Evaluation
Size
Simply, what good is a lunch box that does not have enough storage to satisfy your needs? Do not strain yourself too hard on that question, as there is not one. If this aspect of the lunch box is below your desires, then you should look elsewhere. This is how important proper storage is, whether a lot or a little. But, storage comes in many ways; such as in the interior and exterior.
First, ask yourself when you are planning on using your future lunch box. Is it going to strictly be for your lunch at work? Do you plan on taking it on family vacations and accommodating for multiple people? The answers to these types of questions will have direct implications for the storage you will need. Once you have got a general idea of when and where you will use it, you can start analyzing the storage.
As you noticed, most of the entries on this list included several extra pockets for additional drinks and accessories. Outside pockets can hold key essentials such as snacks, water bottles, keys, smartphones, and wallets. Interior pockets can then hold foods that you do not want to become accidentally soggy. But, the interior still must remain spacious enough for your cold food items.
The reason exterior and additional pockets can come in handy is that you do not want to mix everything you possess in the interior. Outside pockets keep your accessories and snacks within arm's reach and also prevent them from getting too cold inside. But, inside pockets are just as important as you will want to keep your cold and warm contents separated inside.
Insulation
Storage may be the single most important criterion in the process of deciding which lunch box you want. But, do not sleep for one second on the design of the insulation because this can be just as critically important. If you never plan on packing cold or hot contents (that need to remain so), insulation will never become an issue for you. It is hard to imagine, though, that you would never want to take refrigerated items along with you on your trip.
Without proper insulation, even with ice inside, the cold air will escape and your cold food items will begin to increase in temperature. After all, on scorching hot days ice will not take long to melt and transform into water. Thankfully, when it comes to insulation, there is not one set solution that you need to look out for. Various types of lunch boxes will have different types of insulation, so there is no need to concern yourself with finding one with a specific type.
On this list, specifically, there were a plethora of insulation designs. A few, in particular, were PEVA-lining insulation, neoprene insulation, PE-foam insulation, and food-grade aluminum foil. All of them will more than suffice, but the aluminum foil design is quite ingenious. Aluminum foil, combined with some other sort of foam insulation, will both conceal the temperature and keep your foods fresh for several hours. Think about when you store away food in your refrigerator, often times you probably end up wrapping it in aluminum foil.
Portability
The entire concept around a lunch box is to give people a means to store food/drinks away for their upcoming trip or event. While it is not against the imaginary rules, they can be used in the comfort of your home, as well. But, that seems a little pointless. Around 99 percent of the time, they are going to be used to transport food from one location to another one. During this process, it is helpful when the lunch box/bag is extremely portable. Almost every single bag will come with an adequate way to achieve this, so you do not have to stress too much about this.
Typically, they will come with either a solo-handle or dual handles on the top. Usually, the grips on the handles are constructed from some sort of leather or likewise material; ensuring a comfortable grip. The one extra feature you can keep your eyes on, that not all possess, though, is the adjustable and detachable shoulder strap. In times where you have a heavy load and your hand is growing weak from carrying it around, it is convenient to be able to take the strap and carry it over your shoulder for a while. Even with a light amount of contents inside, the ability to use multiple carrying options is a huge bonus.
Now, as far as the ease of use, the major aspect you need to pay attention to is the zipper design. Even a toddler could figure out how to operate and open a lunch box, but a poor zipper can complicate matters exponentially. This is not necessarily a deal breaker, as many top models sometimes experience an issue with the zipper catching on the lining, and as long as it operates smoothly a majority of the time it should be fine. If it happens frequently, then you may want to look elsewhere.
Features
The main design features of the storage and interior insulation have already been covered in-depth, but there are still a plethora of other design choices and features that can sway your decision. For starters, how about the overall design of the lunch box? On any given trip, you can never predict what is going to happen. Contents can spill inside, debris and dirt can find their way on it, and accidental tears can happen. So, why not have a lunch box that manages to be prepared for all of it?
With bags that are leak-resistant and water-resistant, when contents spill inside (or ice starts to melt) the excess liquid will not escape the bag. However, what about the inside? This is where models with a stain-resistant material are so effective, as accidental spills will not leave unattractive stains. Then, there are the versions that are resistant to tears and dirt; which ensure the pack remains undamaged. Much like a smartphone case that claims to be shatterproof, as long as you do not intentionally attempt to puncture and tear the lunch boxes that have this design feature they will hold up against accidental instances (depending on how severe it is).
Finally, there are models that are dishwasher and freezer safe. Reasons, why you may feel the need to store your lunch box in the freezer, are entirely up to you. But, in the instances where it would lead a lending hand, it is nice to have. The benefits of being dishwasher safe, or easy to clean with a damp cloth, go without saying as eventually, you will need to give the lunch box a proper cleaning.
Top Ten Adult Lunch Boxes
Subscribe to our Newsletter