Best Portable Dishwashers
last updated:
Apr 27, 2019
There are countless studies proving that it is very inefficient to clean dishes manually. This old way of cleaning the dishes is not only a waste of time but also of water. Let's be serious as nobody loves to wash dishes. If you are tired of soapy sponges, damp towels, or hands full of suds, then it is high time that you invest in a dishwasher. We were once forced to wash dishes by using our hands, which almost took up an hour to accomplish and now it is time to move into the twenty-first century and invest in a dishwasher. However, not all kitchens have space or plumbing to install a dishwasher. This is where a portable dishwasher comes in. These dishwashers are affordable and will save you time washing the dishes and giving you more time with the family.
This is the best product on our list that is currently in stock:

Black+Decker
Why is it better?
Efficient
Easily connects to any water source
Stainless steel interior
In a
Hurry? Editors choice:

Test Winner: Black+Decker

15
Researched Sources
1.2k
Reviews Considered
13
Hours Researching
15
Products Evaluated
Materials
Size
Style
Capacity
By Default
Top Ten Portable Dishwashers
Criteria Used for Evaluation


Materials
When choosing, one of the factors that should be considered is the material components of the product. Check the kind of materials that the product is made of. Can these materials withstand regular and rigorous use? Can it resist corrosion and rust? Are these materials lightweight? Will the material components, in any way, affect the plates inside the dishwasher?
Product quality will also include inner composition. This is a crucial factor to consider because the inner composition says a lot about your needs. For instance, if you are looking for a durable unit, then you should go for the product that has stainless steel interiors. This is more durable and long lasting compared to brands that have plastic interiors.


Size
Another important set of factors in buying a dishwasher is contained in the product features. This will discuss the capacity and size of the product. The size is vital since this should correspond to the amount of space that you will reserve to set the unit especially if it is a countertop type. Talking about countertop type, if you want this kind, you will need to measure the distance the bottom of the cabinet and the top of the counter.
Overall the size of the unit will make a big difference as the reason you are getting a portable dishwasher is perhaps because you do not have room for a full size one. So you do not want to end up with a bigger unit that will take up a lot of room in your kitchen or one that is too small and will not be efficient at cleaning your dishes. Make sure to take measurements and get a dishwasher that will work for you and your kitchen.


Style
Product features will also include the types available in the market today. These are the countertop type and the wheeled type. The countertop is similar to the microwave oven. These are units that are 18-inch in size and usually found on the counter. It is only capable of four wash settings at a time. Most units cannot wash pots and pans because they would not just fit. In terms of water usage, countertop type uses approximately a couple of gallons of water.
The wheeled type on the other hand typically has block top. This type sportscaster wheels at the bottom part. It also has connections for water. It can be rolled out of its place and can be stored anywhere you want. Most of the wheeled-type dishwasher consumes three gallons of water. It can, however, was just as much as the built-in dishwasher. That includes pots and pans that most countertop type cannot accommodate. In addition to the countertop and wheeled type, there is a new type called convertible type. This type is wheeled but allows you to remove the casters and transform it into a countertop type. It typically comes with a conversion kit.
The tub of the dishwasher is included in the product features. Currently, there are two common types of tubs on the market. These are stainless steel and plastic. Plastic tubs are durable and are fairly priced. Some users do not like plastic tubs because they often accumulate detergent residue. Most of the time, plastic tubs retain the smell of the soiled dishes. Stainless steel is more durable and costs a little much than models with a plastic tub. Stainless steel lasts longer too and does not accumulate residue. It also transfers heat faster and does not easily stain.


Capacity
Another important factor that will be included in the product features is the capacity of the unit. Capacity is the amount of load you can place on the dishwasher. Most countertop type of dishwasher has six-place settings. However, that depends on the brand and model of the product. As users, we want something that could do most of the job in the shortest time possible. It also follows that a unit with greater capacity is a little bit expensive.
Capacity could also include the ability of the unit to accommodate oversized dishes. There are models that are designed with tines closely spread out to house much more dishes. There are other brands and models that are designed with tines far apart. This way, they can house larger-sized dishes. Some models come with upper racks that can be lowered or raised to accommodate unique-sized items. If you are the type who owns thick dishes like stoneware, you may want to have a model that can accommodate the type of dishes that you have.
Expert Interviews & Opinions
Most Important Criteria
(According to our experts opinion)
Experts Opinion
Editors Opinion
Users Opinion
By Default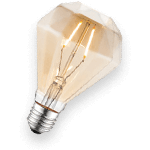 Stay Green
One of the most important factors that many consumers want is the efficiency of the product in terms of energy and water consumption. Most of the time, these factors are available in models that have a sensor. This sensor adjusts the water and the base of the cycle on the level of the soil of the load. This feature enables the user to use just enough amounts of water and energy than needed.
Other Factors to Consider


Features
In addition to the external elements of the product, it is also important to look for other details before making your final decision. This includes checking on the other features of the product. This includes the presence of a safety lock, sensor wash, anti-flood protection, and detergent sensor. These features, most of the time, are the reason that makes the product more expensive.
If the product has an anti-flood detection feature, it often has a couple of settings. These settings are for the detection of water at the bottom part of the product. The other is for the prevention of the flood if in case there is a leak or a spill. The detergent sensor, on the other hand, will help you prevent the use of too much detergent in cleaning your plates and dishes. Sensor wash, on the other hand, will tell you the level of dirtiness of the things inside the dishwasher. The sensor wash adjusts the level of water and the length of time to wash the dishes. It also decides on the amount of detergent to use for a particular wash.


Use
In addition to product quality and product features, another criterion included in this buying guide is the overall components of the product. This will include the unique selling proposition of the unit. In addition, ease of use will also be discussed here. The maintenance requirement is also included in this criterion. Other factors that will be discussed in the overall components of the product include its loading option. Portable washers that are easy to use have loading options that are flexible. Usually, these models have racks that can be adjusted. It could also have tines that can be folded down and extra basket with slots that can be used to hold silverware. The slots separate the silverware and enable thorough cleaning. These also prevent the utensils from sticking with each other.
Another important factor included in overall components is the number of cycles of the unit. Most of the dishwashers available today have a normal wash, quick wash, and heavy wash. If you are the type that washes more fragile glassware, look for the type that offers delicate or light wash. However, if you are the type of consumer that would like to save water and energy, you can pick the model that offers Air Dry or Eco Dry in its settings. If you are the type who uses your dishwasher before it gets fully loaded, choose the model that offers top-shelf cycle. In addition to multiple cycle settings, another factor that should be considered is the drying capability of the unit. This area is where most of the models struggle. This is especially applicable when drying plastic ware. Some European-made models fare poorly in this category because most of them do not have a heat-dry function. A stainless steel tub is more capable of drying efficiently compared to plastic tubs. There are several users that use liquid agents to improve drying capability. However, most users do not want to add more expense to their budgets.
Frequently Asked Questions
q:

What are the important factors in choosing?

a:

Your choice depends on the features that fit your lifestyle best. Do you entertain a lot of friends at home? Do you have a small family? Do you cook and eat often? Or do you only use the dishwasher occasionally? Do you have ample space or just enough for a piece of 18-inch kitchen equipment? If you cannot place a standard size unit in your kitchen, settle with a portable one. How long do you want to own the machine? Are you buying it for an apartment or a condo unit? If you plan to own a dishwasher for a long time but have a small space, then pick a good quality dishwasher.
q:

Are some dishwashers quieter than others?

a:

Yes, there are models and brands that are quieter compared to other brands. Some brands made in the US have motors and pumps mounted to the tub. This system becomes an amplifier and magnifies the sound. There are also models and brands where pumps and motors are mounted on the base of the pan. This feature is often found in brands made in Europe. These are the quietest brands and models.

Insulation materials used by manufacturers also vary. While no insulation is greater than others, most consumers find it hard to compare the sound of the dishwashers. If sound or noise coming from the dishwasher is an issue, start by looking for a model that advertises quiet operation. Usually, the indicator of these models is their price. Generally, if the machine is a lot quiet it would have a relatively higher price. In addition, to minimize the sound, choose a one-piece and not a two-piece design.
q:

What are other innovative features worth considering?

a:

If you are the kind of household that often entertains, you will need a machine that can pack it. If that is the case, choose for a dishwasher that can house up to 14 place settings. It is also wise to choose something that can fit unique-shaped bowls. Also, look for the one with racks that can be adjusted. A dishwasher that has foldable tines and shelves is also helpful. This set up offers more room for longer utensils and extra cups. If the interior is large, you are assured that you will achieve more flexibility. Other innovative features that might fit your needs include the Add-a-Dish feature. This gives you the freedom to open the dishwasher and allows you to add eleventh-hour items.

Light or water miser feature allows you to clean soiled crystal or Chinaware. It offers less force and a short wash cycle. Another innovative feature is called Delay Start. This allows you to begin the wash cycle one hour up to nine hours after you have loaded it with items. This gives convenience to the user since you can start the machine even if you are out of the kitchen. Plate warmer feature heats plates, serving dishes while you are cooking your meal. This makes your plates and utensils cleaner as heat kills bacteria. Some brands have steam ware holders. These are little clips placed on the racks that secure your crystal wares. Child Lock feature, on the other hand, prevents anyone from starting or modifying the settings. While the Pans and Pots cycle feature offers longer warm washes. This is ideal for cleaning deeply soiled cookware.
q:

What are the advantages and disadvantages of push buttons, electronic touchpads, and knobs?

a:

Electronic touchpads are the trend nowadays. It gives your appliances a sleek feel. They are the type that is very easy to clean. Most of the time, soil easily comes off with just one swipe of a sponge. Other sleeker controls are those that are concealed or integrated that you cannot see them unless you open the door of the machine. The knobs, on the other hand, require a thorough cleaning and more effort compared to touchpads and controls.

Push buttons are attracting dirt and the in-betweens could be very difficult to clean. Another type of control on many dishwashers is the mechanical touchpads. They function like buttons, but they are flatter and are easy to clean. Models with mechanical buttons are usually not that expensive compared with those that come with electronic controls.