Best Backpack Rain Cover
last updated:
Feb 06, 2020
Seasoned backpackers can have a trek ruined by rain as their belongings and backpack get soaking wet and their gear potentially ruined. With never truly knowing whether it will rain or not on your next trek, it is best to always carry a backpack rain cover to help fix and prepare for this problem. What makes a rain cover such a necessary addition to your kit is its simple function: protecting against water.
We might underestimate the necessity of a cover, either because packs, especially trekking and hiking backpacks, might seem to keep the water out, or perhaps we don't think about how much of a hassle it can be when our equipment gets wet. Check out our buying guide below and find a simple yet effective rain cover for your backpack, so the next time it starts to rain, you will be covered.
In a Hurry? The test winner after 14 hrs of research

OUTAD Waterproof
Why is it better?
Elastic center strap
Double base
Drainage hole
In a
Hurry? Editors choice:

Test Winner: OUTAD Waterproof

15
Researched Sources
1.8k
Reviews Considered
14
Hours Researching
16
Products Evaluated
Water Resistance
Materials
Style
Features
By Default
Top Ten Backpack Rain Covers
Criteria Used for Evaluation


Water Resistance
Perhaps the most important criteria, or the first thing that comes to mind with a rain cover. After all, it's there to keep your backpack dry, so how well does it do the job? Essentially, protection from water comes down to whether the material is waterproof or water-resistant. What many users don't realize is that when a product claims to be waterproof, it means it can withstand complete submersion in water. Truly waterproof construction uses a process called ultrasonic welding, which requires expensive materials, expensive technicians and expensive machinery. Think about the numbers of seams on a backpack, especially one that most outdoor enthusiasts would want to use, and how much work, time and money it would take to fully seal all of these. This isn't even taking into account the actual material the pack is made of, and how heavy this can start to make it when it's the primary fabric from which the bag is made. So, the difficulty with making (and being able to afford) a functioning, useful and light fully waterproof backpack is becoming clearer, and why a cover is a much more viable option.
Most of our picks claim to be waterproof, and it is likely true. It's not such a bold claim with an open backpack cover as it is with a raincoat or backpack, which requires all-over protection. The more important thing to consider for a cover is that with the average deluge in one session being 3000mm, it's unlikely you'll need complete-submersion protection. Furthermore, this doesn't really apply to covers, as it is only protecting the portion of the backpack that is exposed ie. not against your back. When looking for protection against water, think about your lifestyle, habits, and when and where you'll be using the cover. All our picks, apart from the couple at the water-resistant end, are waterproof and so will serve most users' needs. Given that you're pretty much covered on the water protection front, read on for the other criteria that you need to consider, and may help you make your decision.


Materials
Rain covers are actually made from a variety of fabrics and house more technology than you might expect. Here we'll explore some of the terms and names you'll come across.
Nylon:
One of the most common materials for rain covers. As a plastic fiber, it naturally resists water, tears, abrasions, mold, and mildew – effects which are enhanced if it is treated. It also stretches for a better fit and is easy to clean, but prone to fading and is non-recyclable.
Polyester:
Up there with Nylon in terms of popularity, polyester also resists water, with absorption very slow, but it is not as flexible. However, it is cheaper and won't shrink, which is an important attribute for a product designed to get wet. Unfortunately, it will hold oily stains.
Denier:
Nylon and polyester are both measured in denier, which is a standard based on a single strand of silk being equivalent to one denier. So if a fabric is listed as 300 denier, it means that one strand is roughly equal to 300 strands of silk thread. You can see what this starts to mean for thickness and durability as the denier count gets higher! High denier and a close weave aren't enough on their own, however, as water can get through any gap.
Coating:
This will usually via lamination or sprayed on silicon or polyurethane. Teflon and PVC are also used. Coating or impregnating adds protection without adding weight, as is the case with fabrics where the durability is built in, such as taffeta.


Style
We've gone with this terminology, rather than 'design' to distinguish it from the technical aspects of how the cover is made. Although for some users, having your gear match, look good, or be discreet in a natural environment is important, these criteria aren't just about looks.
The really important reason why we've included the appearance of the cover as a factor is to do with safety. Particularly when thinking about longer treks and trails, it is necessary to think about the light conditions. This can be low light in the evening or at night, but also consider fog and the visibility issues that come with heavy rain (a likely risk factor if you're using a rain cover).
This is one reason why we see that the majority of what's on the market focuses on larger-sized backpacks. If you've got a small bag, it's likely that you're only on a short trip, where you can soon find shelter, and won't be exposed to the elements for too long. A larger backpack implies you're on a long excursion and need to carry most of the things you need, and so may find yourself outside without protection for longer periods of time. With that in mind, we've judged our picks based on how visible they are in low-light, and whether they include any reflective elements.


Features
ou don't just want your rain cover to fit, you need it to stay where it is in potentially high wind and heavy rain. As an additional piece of equipment that isn't ready-attached to your bag, and often isn't by the same manufacturer, getting this right is all-important.
While there are two broad schools of thinking – elastic and drawstring – we found the distribution among the best-rated covers out there about equal. Furthermore, there doesn't seem to be overwhelming evidence in favor of one over another. If your choice of cover isn't made by virtue of other factors, it will likely come down to which one provides the best coverage for the kind of backpack you have. Some of our picks fare better or worse for packs with high or protruding straps, while some offer special attachments for hip-belts and harnesses for extra security. Think carefully about access points on your backpack.
Another major consideration in this area is any extras you carry on the outside of your bag, and whether or not the amount you carry tends to fluctuate. In these cases, you may want to think about getting a cover which has some slack allowance depending on your usage.
A good general rule is to go for the larger size if your backpack capacity is on the border between two cover sizes. However, some will want a perfect fit, which means you'll need to check and try a few to get it right. One way around this is getting a cover which corresponds to your brand, like the CamelBak. Beware: too a fit that's too tight could mean the cover cannot provide enough of a barrier as it touches your bag or leaves gaps at the top or bottom, and too loose may mean it catches the wind or falls off.
Expert Interviews & Opinions
Most Important Criteria
(According to our experts opinion)
Experts Opinion
Editors Opinion
Users Opinion
By Default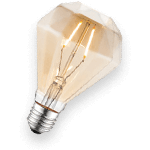 Keep in mind all factors when choosing your cover
We can't predict the weather, but how long you're exposed to the elements, the length of your excursions, and how rough the terrain is will make a difference. Making sure the cover fits your backpack, taking into account any extras you like to attach or whether or not you vary how fully packed it is, will also decide whether the cover provides the all-over dryness you need or invites gaps and snags where leakage can occur. It may seem like an added luxury or something you hadn't even thought about needing. However, the state of your stuff when you open your backpack after a day in the rain can make or break a trip.
Other Factors to Consider


Protection
It's always a bonus if a piece of gear isn't just used for one purpose, and when thinking about rain covers, this meant protection from other hazards, as well as anything else the cover included which could enhance your experience. Rain isn't the only thing to think about, and a cover will certainly stop being waterproof if it gets ripped or punctured. Dirt and mud are ubiquitous in trekking or hiking, and with those come scratches from rocks and rugged ground. Rip-stop and rip-resistant fabric are common among our choices, and worth considering if your trips are longer or on rough terrain.
Damage doesn't only come from natural sources. If you travel further afield, you'll encounter other bags, metal fixtures, and engine oil, for instance. While it's a good idea to use your cover to protect your backpack in these environments, they can cause as much damage as stone and wood. Especially when traveling with a backpack rather than a suitcase, many will throw their bag in a baggage compartment, under a seat, or even on a bus roof! Your cover needs to stand up to all these trials to protect your bag and its contents. Finally, we've included a space to think about any extras such as extra pockets, or other things you can use the cover for. This won't be for everyone, but users who need a cover for a specific activity may find this useful.
Frequently Asked Questions
q:

Where are the brands I recognize?

a:

You might be expecting to see leading names in waterproof outdoor wearables, like Gore-Tex and Columbia. While they clearly know a thing or two about keeping you dry, it seems as though they're doing just that, rather than expanding into pack covers. They might get into the market one day, but the argument for focusing on one product and being the best at it is understandable. We think it's a good thing from a consumer and competition point of view as it leaves the field open for other players, giving you the maximum choice.
q:

Do I really need to buy one? Can't I go DIY?

a:

If you're that way inclined there are certainly options and a never-ending parade of ideas on what you can use to make your own rain protection – even including weaving your own. However, unless you really enjoy these kinds of projects and are willing to try and match a manufactured brand standard, we'd advise purchasing a tried and tested option so you don't get caught in the rain. Furthermore, this is one of the least expensive items in your kit, so there doesn't seem much incentive not to just buy something that you know will work.
q:

How easy are these backpack rain covers easy to store?

a:

Related to this is how much space the cover takes up when not in use. How it folds away and where to keep it were key considerations for us. Some covers scored better for having an attached carry bag, and those which stay compact are always popular. It's also worth thinking about how easy it is to pack and unpack the cover; you'll commonly be needing to respond to quick changes in the weather.
q:

How do I decide what size to go for?

a:

As we said in the intro, sadly, where backpacks come in a relatively standard, comparable range of sizes, the same can't be said of rain covers. However, this room to maneuver can be an opportunity to get something to suit the trips on which you're carrying extras as well as everyday backpack use. When you find a cover you like, read through our Fit and Fastening tips for whether we recommend going a size up or matching the manufacturer's sizing. Also consider the shape of your backpack and measure where possible. We suggest fitting it and putting your backpack on and moving around a bit. As a minimum, make sure you can return the cover if it doesn't fit properly.
q:

How do I clean my rain cover?

a:

You might not think it necessary, given that the cover's primary purpose is to be constantly exposed to rainwater, but you will find that your cover picks up dirt and may even become musty and risk mould if packed away and used continuously. As a first port of call, check the care instructions provided by the manufacturer as these will be specific to the material your cover is made from. Otherwise, wash by hand in the water, without detergent or bleach. Research the particular type of fabric used to find best care instructions. Some users do put theirs in a washing machine (we've heard of them being bundled in a sock!) but we can't endorse that across the board. If you do machine wash, avoid using detergent or fabric softener as they can damage the coating and treatments which make the fabric waterproof