Best Backpacking Pillows
last updated:
Feb 26, 2020
Doing anything groggy, sleep-deprived, and grumpy is miserable. Don't let travel or hiking get in the way of a good night's rest. With the right pillow, mat, and camping blanket, you can sleep almost as well as when you fall asleep mid-series on the couch. In order to have enough energy and do outdoor activities or hikes, you need to be strong, alert, and well-rested enough to do so.
The key to making sure you get a great night's rest is a quality backpacking pillow. A pillow that is compact and light is simple to bring with you anywhere. These specific pillows are also designed with weight in mind. Make sure you look into which type of size, shape, and material you will want in a pillow for backpacking. All of this will depend on the terrain or weather that you'll be encountering.
This is the best product on our list that is currently in stock: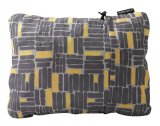 Therm-A-Rest Compressible
Why is it better?
Affordable
Very comfortable
Good materials
In a
Hurry? Editors choice: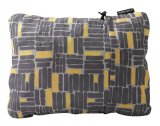 Test Winner: Therm-A-Rest Compressible

15
Researched Sources
1,402
Reviews Considered
16
Hours Researching
13
Products Evaluated
Materials
Weight
Features
Value
By Default
Criteria Used for Evaluation


Materials
Backpacking pillows come in a wide variety of fabrics, and some work better for holding the pillow in one spot. When you're looking at the pillow's fabric, you want to consider how good the fabric feels against your skin, and how much noise it makes as you move around on it.
Inflatable pillows that use nylon material on the outside can be a bit louder than other pillows, squeaking and creating noise as you move your head. For some campers, this is too annoying to handle, and they prefer fabric options like cotton, nylon, or polyester. However, other campers don't find this to be a feature that bothers them, so it's a matter of preference.
When thinking about external fabric options on your pillow, think about what is really important for you so that you can get a good night's sleep. If you can easily bring a pillowcase along with you to reduce noise on some of these lightweight, inflatable pillow options, then you shouldn't have a big problem dealing with them in the great outdoors.


Weight
If weight is really something that matters and you want a lightweight, easy-to-pack pillow, then an inflatable pillow might be the choice for you.
Typically, inflatable pillows are filled with air, and this allows them to be more lightweight, compact, and firmer than what you'll get out of a compressible or hybrid pillow. With an inflatable pillow, you blow air into a valve to fill up your pillow and also use the valve to adjust the pillow's thickness and deflate it.
Most inflatable pillows are designed to blow up and deflate efficiently and easily. They can create noise when you move your head, however, unlike either compressible or hybrid pillows. Many inflatable pillows on the market today are designed to be compact and light, but they aren't as durable as hybrid or compressible pillows.
You often need to be more careful with how you sleep on them, and you also may let go of some comfort features with an inflatable pillow. Inflatable pillows do tend to cost less than either hybrid or compressible pillows, so that's another nice benefit for campers looking to buy a pillow on a budget.


Features
While the shape of a pillow may not seem like an important feature, it is. The shape can provide more comfortable rest and give you more positioning options.
Many of these pillows are shaped like rectangles, but not all of them are. You'll find that when shopping around for best camping pillows, they come in a variety of shapes and options. Some will be rectangular, but others will not be, and many will have various modification options that you'll either want in a pillow or be able to live without if you are shopping on a budget.
On our list above, the Exped Air Pillow is a modified rectangle design and gives you minimal head movement when you sleep. In contrast, the Sea to Summit Aeros Pillow Premium has a scalloped bottom edge to keep the pillow around your shoulders. At first glance, both of these pillows appear to be rectangular, but each offers its own features and modifications for comfort and support.
You'll also discover that some backpacking pillows are u-shaped, while others are shaped in other ways. Whatever shape you feel is most comfortable, along with the modifications you feel help you sleep, is what you'll want to consider when looking at pillow shape. What best suits you might not suit another person, so look around, try things out, and see what feels comfortable.


Value
When talking about a good nights rest, can you really put a price on it? We don't think so, but when shopping, the value of an item is always something to consider. However, when we talk about the value of an item, we are talking about more than just the price. To determine the overall value, we took the materials, comfort, size, durability, and price into account. Sure, you could buy a one-time use uncomfortable pillow for two dollars, but then what will you be left with after the trip?
Luckily, backpacking pillows tend to be fairly inexpensive and provide a lot of comforts when sleeping away from home. Before deciding on a pillow, take a look at all of the aspects and then decide which would be best for you.
Expert Interviews & Opinions
Most Important Criteria
(According to our experts opinion)
Experts Opinion
Editors Opinion
Users Opinion
By Default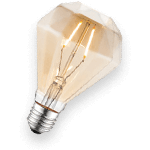 Cold Weather
Sleeping bags can be large and plush and wrap you in warmth. However, pillows are less versatile. A great way to keep the pillow warm on an extremely cold night is with hand warmers. You can activate them and put them underneath the pillow, allowing the heat to rise and keep your head warm.
The Journey
If you will be camping out in the car, the size and weight of the backpacking pillow are not as important. In this case, you may even be able to take a pillow from home. However, if you will be hiking for an extended period of time, size and weight become very important. Compressible pillows are a great option. They typically weigh next to nothing and can be folded down to the size of a soda can.
Practice Makes Perfect
Most likely, your first time sleeping in the outdoors either didn't or won't go well. Just like most things, camping is a learning experience and gets better each time. Make a list of which items you wish you had brought and also of the excess items that you brought but didn't use. By keeping a log of this, you'll soon find out what are the necessities and what to leave behind. We guarantee you that a pillow will end up on the necessities list.
Other Factors to Consider


Size
Another thing you need to think about is the best size for your pillow. When considering size, an important feature to look at is the size of the pillow when it is packed and unpacked, especially if you are backpacking with the pillow. How much room can you let your pillow take up in your pack and still feel comfortable with? Again, that's a matter of personal preference for many.
For most backpackers, the smaller and lighter the pillow when packed, the better the pillow is to carry. However, small, lightweight pillows don't offer all the same comfort features as some of the heavier pillows, so that's going to be something you'll have to think about. While campers that tend to stay put may not worry as much about size and weight, hikers and backpackers that move will, and how much you feel comfortable carrying while sacrificing sleeping comfort is something you'll have to think about.
If the weight and size of the pillow in your pack is really a concern, then you'll probably want to consider some of the inflatable pillows we've listed above. But if comfort and support are more of a concern, then you'll want a hybrid or compressible pillow.
Frequently Asked Questions
q:

What should I consider when buying my backpacking pillow?

a:

Depending on what your backpacking style and sleep arrangement preferences are, there are a few things you'll need to consider to match various pillow features with your desires. Pillows offer a wide variety of features and benefits, which we'll cover below. All of these features and benefits are things you'll want to consider when figuring out exactly what you need in your backpacking pillow.

Inflation Method:
If you're considering buying one of the lightweight inflatable pillows we've provided on our list, you need to decide if you are okay puffing into your pillow every night on the trail, or if you want a self-inflating pillow. Most self-inflating pillows are very convenient to sleep in and to pack up again, but they also tend to be a bit heavier and bulkier in your pack than pillows you'll inflate yourself. But because you won't be blowing into a self-inflating pillow to fill it up, you won't have to worry about the interior of the pillow getting mold or bacteria in it because you won't be using your hot, moist breath to blow it up.

Self-inflating pillows, therefore, tend to last longer and be healthier for campers to use. Still, you can save a bit of money and pack weight with a pillow you manually inflate. Also, manually inflating a pillow does require your breath in the pillow, but typically it only takes one or two puffs to fill them—meaning they aren't hard to puff into. Plus, they are far more lightweight and pack down better than almost any other pillow option you'll find on the market.

Pillow Weight and Ease of Packing:
Depending on the type of pillow you decide on, as well as the inflation method if you pick an inflatable pillow, these options tend to go together in some of the more expensive pillows. Most backpackers want to keep the bulk and weight of any product to a minimum as much as possible. Still, where a pillow is concerned, comfort is going to be very important for a lot of people, and that means they might settle on a pillow that's got a heavier weight and takes more space packing because they'd rather have the comfort at the end of the day.

Manually inflatable pillows are the lightest and easiest to pack, followed by self-inflating pillows, then hybrid pillows, and last, compressible pillows. So, it's up to you to figure out if you want to sacrifice some comfort at night for an easier-to-carry pillow, or if you'd rather carry something heavier and feel more comfortable at night. Really, it's a matter of personal preference.
q:

Does a camping pillow help with your sleep & how?

a:

We all have a preferred way of sleeping—some of us feel better on our backs, while others prefer sides—it all varies from person to person. Before you purchase your backpacking pillow, take a close look at what positions you prefer to use when you sleep before you select a pillow to use when camping overnight. Some pillows are made for particular sleeping preferences, and you'll find some backpacking pillows are better for side sleepers, while others are better for back sleepers, and still others offer more all-around versatility for sleeping preferences. The best backpacking pillows typically contour well to hold your head even, creating comfort and relaxing your neck and back. Plus, many backpacking pillows are made to be small and compact, sometimes making it hard for people to keep their heads securely on small pillows. Backpacking pillows that are contoured will hold your head in place and be easier to sleep on.

How well a pillow compresses to fit your backpack will be an important item to consider if you plan to carry a lot when you hike. If you need something that will fit well into your best hiking gear on all of your camping, hiking, or backpacking trips, then you want a pillow that offers a lot of compressibilities. The higher the compressibility, the smaller the pillow will become when you fold it down to fit your back. So, if you know you'll be carrying a lot and need to save space, compressibility will help you out. However, if you're using a car or RV to camp and explore, then you might not need to worry about the pillow's compressibility. So, again, this is another factor you'll have to analyze within your own personal preferences and needs.
q:

What is a hybrid backpacking pillow and what are they used for?

a:

If you prefer more of a combination between the inflatable and compressible pillow for camping, then you might like a hybrid pillow. With a hybrid pillow, the idea is to give campers the best of both worlds, providing you with a top that can be compressed for comfort, and an inflatable bottom for support.

Hybrid pillows offer great benefits for people who want the best of both pillow types and do typically cost more than an inflatable pillow. They are heavier than an inflatable pillow but lighter than a compressed pillow. Many campers also feel hybrid pillows are more comfortable than inflatable pillows, but not as comfortable as compressible pillows. With hybrid pillows, there is typically a bit of a give and take where weight and comfort are concerned. The more comfortable hybrid pillows usually weigh more, and lightweight hybrid pillows aren't as comfortable. So, in that case, it's really a matter of personal preference.
q:

Do pillow fillings matter?

a:

Each pillow type comes with a different style of pillow filling that can affect how comfortable the pillow actually feels, its weight, its support, and its adjustability. Here are the options:

Inflatable Pillows:
Inflatable pillows are the lightest, most compact, and easiest to carry best camping pillows available. Most of these pillows also allow you to adjust firmness after they are inflated. These pillows are filled with air and don't typically offer as much durability, comfort, and support as some of the other pillow options. You'll get an easy-to-carry and use pillow, but it might not be as comfortable as some other pillow options.

Down Feather Compressible Pillows:
These pillows don't tend to be as lightweight an easy-to-carry as inflatable pillows, but many campers prefer them because they resemble the pillows you're used to in your own bed. They are very comfortable and provide a great sleeping experience. Usually, you'll get a soft exterior and a comfortable interior. These pillows are also more compact and lighter compared to pillows that use synthetic fillers, which helps make them lighter, but not as lightweight as an inflatable pillow. These pillows also tend to cost more than your other pillow options.

Synthetic Compressible Pillows:
If firmness in your pillow is a primary concern, then a pillow with a synthetic filling might be a great option for you. You'll get plenty of firmness and neck support as you sleep. However, these pillows do tend to be heavier to carry and not as durable as down feather pillows. They do cost less than down feather compressible pillows, and usually are more expensive than inflatable pillows.

Hybrid Compressible Pillows:
If you want a pillow that combines the benefits of compression and inflation, then a hybrid pillow might be the right choice for you. These pillows come with down and synthetic materials, and also have inflatable options for adjustments and easier packing. Many of them are very comfortable to sleep on, and they tend to be popular with campers. These pillows won't be as lightweight as a fully inflatable pillow, but they're more lightweight than your other pillow options on the market.

Most campers do feel that pillow fillings matter, but everybody has his or her own personal preference. So while the filling will tend to dictate the comfort, support, and weight of the pillow, exactly where you stand on this scale of things and what you need will be up to you. What you feel is the best pillow on the market can vary widely from what other people feel, so you may need to experiment around to discover exactly what type of pillow will be best for you. If you aren't certain, consider going to a local camping supply store and trying the different options out just to see how comfortable they feel, how heavy they are, and what you feel you need to use in a pillow.
Subscribe to our Newsletter