Best Bushcraft Knives
last updated:
Feb 10, 2020
Every single survivalist out there understands and appreciates the importance of survival tools among which high-quality bushcraft knives. Just any ordinary knife is not going to get the job done when you factor in all the situations that will present themselves in the wilderness.
And, no matter if you find yourself in an emergency situation or merely want to use them for their practicality, bushcraft knives can be an excellent investment. But, where do you start and how do you know what to look for in the best ones? Thankfully, those questions will be answered.
But, first, why don't you check out some of the best options that you currently can get your hands on? It will behoove you to do so as, for most people, the below knives will be just what the doctor ordered.
In a Hurry? The test winner after 12 hrs of research

Fallkniven F1
Why is it better?
Made in Sweden
Carried by the Swedish National Defense
The handle is quite brilliant
In a
Hurry? Editors choice:

Test Winner: Fallkniven F1

40
Researched Sources
24k
Reviews Considered
12
Hours Researching
17
Products Evaluated
Materials
Ease of Use
Size
Portability
Advanced Features
By Default
Our Top Picks for the Best Bushcraft Knives
Criteria Used for Evaluation


Materials
For this section, the focus is going to be primarily on the blade.
When it comes to knives of any kind, the blades are probably going to be made out of steel. But, as you saw on this list, the type of steel can vary quite a bit. However, typically, you will see bushcraft knives made out of some grade of either stainless steel or high carbon steel.
Regarding which type is superior, that is almost impossible to answer as everyone will have a differing opinion. What you can definitively say, however, is that stainless steel and high carbon steel do have some differences. Out of the two, for example, stainless steel is more resistant to rust and corrosion.
This is thanks to the fact that stainless steel includes high levels of chromium (as this is what provides rust protection). At the same time, however, chromium also makes stainless steel softer than high carbon steel. So, blades with high carbon steel are going to be harder and sharper. But, they will also be more prone to rust.
Also, keep in mind that you will probably want to stick with knives that are full tang. What this means is the blade will run the length of the entire knife. Oh yeah, and to note, knives used for bushcraft will not need to be serrated.


Ease of Use
The design of the handle is going to dictate how easy it is going to be to use.
To assess the handling of any knife, clearly, you will need to determine the design of the handle itself. This is no different from a bushcraft knife. First off, be aware that knife handles can be made out of several different types of materials. Arguably the most common is wood. While wood is subject to moisture, it is a go-to handle material for its traction and overall feel.
Of course, you can also opt for different materials. Another common one is known as Micarta. In the easiest of explanations, this is just a brand name that indicates some fabric that has been layered in a thermosetting plastic. Micarta can be molded in several different ways which makes it incredibly versatile.
You also have G10, and this is super fiberglass. While not the best-looking handle material, its durability is exceptional. But, past the primary material, you also need to assess some different features.
For example, ergonomic designs are always welcomed (as they will feel more natural in your hands). Additionally, any handle that will maintain its grip even when exposed to sweat or rain is a plus.


Size
The size of the blade you pick is going to be very important.
Do not make the mistake of overlooking the size of your bushcraft knife as it will be essential. In general, you probably want to avoid getting one that is super long. This is going to be a disservice as a larger knife is going to make some of the more straightforward tasks more complicated than they need to be.
At the same time, one or two extra inches can make a huge difference when you are tackling something a little larger out in the wilderness. What you also need to realize is bushcraft knives will have two measurements. Of course, you have the length of the entire knife, but the length of the blade is also essential.
And, just for the record, the blade will be measured from the tip to where the handle ends. If a knife has a full tang blade, only the exposed portion will be used for the measurements.
What most people will shoot for is a blade that is anywhere from 3.5 to 6 inches in length and a total length anywhere from 9 to 12 inches. You can go outside the numbers a little bit, however.


Portability
As these types of knives should be fixed, most of them are going to come with a sheath.
For the record, a sheath is used to cover the blade when it is not in use. Most bushcraft knives are going to come with one, so it would behoove you to know a little bit more about them. One of the main ways to educate yourself about them is to understand the different materials that they can be made of.
One of the most common is leather. In addition to being incredibly rugged and robust, leather sheaths also look the part too. That is the natural beauty of leather. With that said, leather sheaths are not perfect. The most common issue is that they are not waterproof so you should keep them out of the rain.
Nylon is another popular material of choice and is also brilliant for sheaths. And, in addition to being durable and robust, nylon sheaths will also be resistant to both mold and rot (both caused by moisture). For pure longevity, however, leather sheaths tend to last longer than nylon ones.
You also have plastic sheaths, but you should know that generic plastic ones are the cheapest you can find. While they can still be suitable, you may want to upgrade with either a nylon or leather sheath.


Advanced Features
Bushcraft knives are going to be quite versatile so you will want to keep an eye out for some extra features.
As many wilderness aficionados are fully aware of, the best tools in the wilderness will be those that are highly versatile. This is why so many bushcraft knives will be designed to perform different types of tasks. Also, this is why most of them will be designed with long flat blades.
With a flat blade, it is going to be quite easy to perform different types of cuts such as batoning and chopping. Of course, the best models will also come with some sort of way to strike fires. A common design you will see is a bushcraft knife with an exposed pommel (which is at the butt of the knife).
This exposed pommel will then be great for striking Ferro rods. This will then produce the sparks you need to quickly and easily start a fire. Additionally, most options will come with lanyard holes at the end of the handle. These can add security, so you do not end up losing your knife.
Expert Interviews & Opinions
Most Important Criteria
(According to our experts opinion)
Experts Opinion
Editors Opinion
Users Opinion
By Default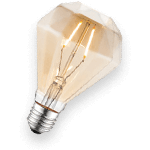 Materials
The design of the blade is easily one of the essential features of any knife, quite frankly. And, what will dictate a lot is what the blade is made of. Yes, blades will be made of steel, but there are many different forms and grades of steel that can be used. Even for stainless steel and high carbon steel (the two most common), various categories can change the properties of the blade slightly.
Ease of Use
If the blade is the most important element of a knife then the handle is the second most vital. In addition to the fact that bushcraft knife handles can be made of different materials, they can also sport different grips and designs altogether. Choosing the material is often personal preference but, no matter what, you should always go with a bushcraft knife that you will enjoy holding.
Size
Yes, in this case, size does matter, and it matters quite a bit. Even with a knife that is one or two inches shorter or longer, it can change the performance a lot. However, bigger is not necessarily better. A knife that is too large will be cumbersome for some of the wilderness tasks you will perform. At the same time, too short of a blade can make specific tasks a bit more grueling. The key is to find a happy medium.
Frequently Asked Questions
q:

What is blade grind?

a:

When looking for bushcraft knives, this is a term that you will come across. When you see "blade grind" just know that it is a term that is used to describe how the blade, above the cutting edge, has been shaped. In regard to what you should look for, convex, scandi, flat and chisel grinds are all excellent choices.
q:

How are knives measured?

a:

The total length is pretty obvious when measuring a knife as it will be from the tip of the blade to the start of the handle. However, as noted, a blade will be measured from the tip of it to the end of the handle.

So, even if the blade is full tang, the covered portion of the blade will not be measured. It is this measurement that is often used to determine if a knife is legal or illegal for open carry.
q:

What is a fixed blade?

a:

If you noticed, there were no folding blades on this list and there is a reason for that. While folding blades can certainly provide their usefulness, fixed blades work better for bushcraft knives. In regard to what a fixed blade is, it is a blade that can't be folded into the knife.

Fixed blades will be stronger than folding ones (generally speaking) as there will be no moving parts to deal with.
q:

What does handle thickness mean?

a:

This was not discussed in the "sizing" section, but it is something that may pique your interest. A lot of sellers will provide the handle thickness of their knives. This will refer to how thick the handle is.

But, the scale that is utilized is usually where consumers get confused. If you ever see a 5/5 handle thickness, for example, it means that it will be the company's thickest handle. If you have larger hands, it may behoove you to look for thicker handles (though it just depends on you).
q:

How do you keep carbon steel from rusting?

a:

By now, you are fully aware that carbon steel blades will be prone to rust and corrosion. While all carbon steel blades are going to degrade over time, you can slow down the process of rust and corrosion. The most important thing to do is ensure you clean and dry your blade as much as possible.

Rust can't happen without moisture so dry the blade thoroughly before you store it. You can also lubricate it from time to time with just a light coating of oil.
q:

Alright, how do you take care of your sheath?

a:

The sheath is going to be a little easier to care for as there is not much maintenance that is going to be involved. No matter what it is made out of, about the only thing you will need to do is allow it to dry naturally if it gets wet.

Ironically, doing too much can be the downfall of your sheath. Keep it out of the washer, dryer, and any other abrasive machine. Stick to light hand washes if you find that it is filthy.
Subscribe to our Newsletter