The Best Coleman Stoves Reviewed
last updated:
Feb 10, 2020
When you're camping, or hiking, food seems to almost take on a magical quality. There is something so satisfying about sitting down to a hearty meal of sausage, eggs, and toast after a long, strenuous hike. If this is your goal, you'll need a camping stove. Coleman is a company who pioneered the camping stove in 1942 when they made a stove for the US soldiers during World War II. And by the 1950s what you would recognize now as a camping stove, had entered the consumer marketplace. Now almost 70 years later Coleman is still making some of the best and most popular camping stoves. Check out the ten top-rated Coleman Stoves that will keep you fed and happy during those outdoor weekends. We have included options that are ideal for a wide range of activities from backpacking to long family outings.
In a Hurry? The test winner after 15 hrs of research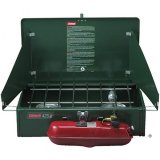 Coleman Classic
Why is it better?
Independently adjustable burners
Fold-open lid
Ability to cook with larger pans due to the adjustable wind guards
In a
Hurry? Editors choice: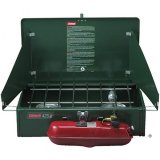 Test Winner: Coleman Classic

13
Researched Sources
2.2k
Reviews Considered
15
Hours Researching
18
Products Evaluated
Use
Weather Resistance
Size
Capacity
By Default
Criteria Used for Evaluation
Expert Interviews & Opinions
Most Important Criteria
(According to our experts opinion)
Experts Opinion
Editors Opinion
Users Opinion
By Default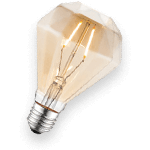 Always Pack Enough Fuel
Fuel and other necessary accessories are also something that you'll need to take into account. The fuel you carry needs to be enough to get you through while you're out there, so there are factors to think about to make sure you're making a wise choice. If you are on foot, you certainly aren't going to carry around a giant fuel tank with hoses and other tools and parts necessary for hook up. The smart choice would be one of the smaller propane/butane models. The stove itself doesn't usually take up much space, and they also tend to have more compact fueling options.
Other Factors to Consider


Durability
Camping stoves these days are quite simple to use. We wanted to make sure that our choices were all straightforward in function and use. Who wants to mess around with putting the thing together and adding a bunch of attachments for the thing to work? Not too many want to hassle with all of that while setting up for the night on a mountainside, or even an overnight stop on a long trek.
Most of the Coleman stoves that are manufactured today have simplicity in mind and are easy to set up, which will ensure you will be cooking in no time after a long day in the wilderness. Always think about the type of camping you will be doing and make sure your Coleman stove works with your style of camping, backpacking, portaging, or backyard BBQ.
Frequently Asked Questions
q:

What is the BTU and is it important?

a:

BTU stands for British Thermal Units, it is a unit of measurement of heat. A BTU is the amount of energy or heat required to raise the temperature of one pound (1lb) of water one degree Fahrenheit (1oF). The metric equivalent is a calorie which is the amount of energy or heat required to raise the temperature of one gram (1g) of water by one degree Celsius (1oC). One calorie is one Joule. One BTU is 1055 Joules. So the higher the BTU the more power and energy it can produce, the better the stove is at cooking. Not necessarily. The position of the burners, the type of burners, whether there is a wind guard and if it is windy all factor into how efficient the stove is.

Some 20,000 BTU stoves will boil water quicker than a 35,000 BTU stove. Every Manufacturer will state the BTU their stove is able to create. But there is a trade-off with higher BTU. The Higher the BTU the more energy is being exchanged and therefore the fuel will be used quicker. You need to choose a stove with good BTU and good burner placement and design. The burners should be close to the pan and protected from the wind so as not to waste energy. All stoves will cook well in good conditions, no wind, nice outside temperature, however, throw in some windy conditions and cold weather and a quick breakfast can take forever to cook.
q:

What do I need to know about propane fuel?

a:

Propane is a clean burning fuel that comes in a canister or bottle. Think of the gas BBQ grill and propane is what is in the gas tank. With most propane camping stoves you have the option of smaller more transportable canisters compared to a 25Kg gas bottle is not always practical. Propane is good as a fuel as it burns very hot. But it doesn't work well at high altitudes and with all canisters, it is really impossible to tell how much propane you have left in the canister. So if you are using smaller canisters as a rule of thumb I would always take a spare just in case your canister runs out.
q:

What do I need to know about butane and isobutane?

a:

Butane like Propane burns hot and clean making it a great choice for a camping stove fuel. However, it has been found that butane stoves don't work well if the temperature drops below 50oF (10oC). This has lead to an Isobutane and Butane fuel mix become available but it is generally more expensive.
q:

What do I need to know about gasoline?

a:

Gasoline and other flammable liquids are used in some camping stoves. These stoves have a small built-in or detachable fuel tank. The liquid fuel has to be poured into this fuel tank. Once the tank is full and connected to the stove in most cases the fuel tank needs to be pressurized by a small hand pump. There are a few things to consider before buying a stove which cooks with Gasoline. An advantage is that gasoline is available almost everywhere, however, gasoline is a highly toxic substance. The soot from gasoline is also toxic and care must be taken when cooking to ensure that the soot from the stove doesn't enter the food. Think about the exhaust fumes that come out of your car, when your car is burning gasoline. Also, gasoline evaporates quickly when exposed to air and can become a fire hazard even in vapor form. However, those points aside gasoline burns very hot and has an amazing heat to weight ratio.
q:

What do I need to know about kerosene?

a:

Kerosene stoves work on the same principle as gasoline stoves, in fact, most gasoline stoves can run on kerosene. Kerosene has been used in stoves and lamps for over a century and remains a widespread fuel. It is slightly toxic although not as toxic as gasoline and it will produce black soot. But kerosene burns incredibly hot, so hot in fact it is often used in jet fuel mixtures. Kerosene can also be used to fuel multiple appliances, stoves, lamps and heaters, which is why it is still popular. If you are comparing it to propane and butane, kerosene must be handled with a lot more care as it is more likely to become a fire hazard than a propane canister.
q:

What do I need to know about gas vs liquid fuel?

a:

All but one of the stoves reviewed were gas stoves either propane or butane. The reason I concentrated on gas stoves is mainly it is easier to use than liquid stoves. Propane and butane light instantly, whereas liquid stove often needs to be primed and pumped to build up the pressure in the liquid fuel tank. Also filling the liquid fuel tanks can be messy. However, that said liquid fuel perform a lot better in colder climates that propane and certainly butane. And Gas cylinders or tanks become inefficient when they are almost empty, opposed to liquid fuel which will maintain its performance and efficiency until the fuel is completely spent.
q:

What do I need to know about propane canisters vs propane gas tanks?

a:

Most of the propane stoves in the review run off of a 16oz propane canister. These are great, small and work well. But most the stoves have the option to connect a hose and use a gas tank. If you are camping with your car and have space, buy a hose and a 20lb gas tank. The tank will fit under the table, freeing tablespace, the gas tank is refillable and therefore better for the environment than the 16oz canisters which are used once only consumable. Cost wise once you have bought the gas tank it can be refilled at multiple locations, even some gas stations. To refill a 20lb gas tank will cost around $5 to $10. To Buy a 16oz canister will cost the same at $7 to $10 per 16oz canister. I know that you will need to buy a good propane gas hose and non-return value, and invest in a 20lb tank, but in the long run, it will be saving not to mention better for the environment.
Subscribe to our Newsletter