Best Vacuum Sealer
last updated:
Feb 13, 2019
To ensure the time and money you spent carefully picking out the best groceries doesn't end up in the garbage can, you will need to ensure that they are properly packaged. Investing in a handy little device called a vacuum sealer will ensure that your foods will stay fresh when it comes times to use them. And these devices aren't messing around- meat that is stored in one of these airtight bags will stay fresh in your freezer not for just a few months, but for years! We have done our research to find some of the best vacuum sealers out there on the market so that you can have a refrigerator filled with fresh food all year.
In a Hurry? The test winner after 13 hrs of research

Geryon
Why is it better?
Affordable
Easy to clean
Lifetime manufacturer's warranty
Small and lightweight
In a
Hurry? Editors choice:

Test Winner: Geryon

15
Researched Sources
1.4k
Reviews Considered
13
Hours Researching
15
Products Evaluated
Ease of Use
Power Source
Features
Versatility
By Default
Criteria Used for Evaluation


Ease of Use
We wanted to select designs that had a myriad of functions to work with almost any type of perishable and nonperishable item, but we also wanted it to be easy to use. No one likes to curl up in a comfy chair in the evening with the instruction manual to their new kitchen gadget, so we kept an eye out for a design that was easy enough to use right out of the box. Luckily, we discovered that most units were fairly pretty simple and straightforward, and has dashboard buttons that were clearly labeled. Clear instructions were something that was important, however, because some of the higher end options have a lot of settings for every different type of cooking and storage scenario, and you will want to ensure that you understand all the functions for which your unit is capable.


Power Source
Suction power is one of the most important features when it comes to this product. If it doesn't have a little gas in the tank to be able to remove all of the air from the bag, you would be better off saving the money and removing air with your mouth. That's why we made sure to look at the power ranking for each design. The more powerful designs, such as the NutriChef option, have a power element of about 110 watts. We made sure the select designs that had a power range between 100-110 watts to ensure that it is powerful enough to work properly. Another thing that we considered was how well it could suction- when the information was provided. The NutriChef option, for example, is able to suction 12 liters per minute, which is one of the highest home designs that is currently out there on the market. We tried to stick to brands that offered up this information, however, not all of them had their suction power rating available.


Features
No one wants to open up their new kitchen gadget only to discover that they don't have any bags to use with it. Before you get a take on how these devices work, and what types of bags you will need going forward, you need to have something included to start with. We liked to select designs that had pretty expansive starter kits that not only offers many size of bags, but also had bags that were reusable so that you might not ever have the need to buy any additional bags. We also liked styles that came with a hose attachment to allow users to conserve bottles of wine, or marinate food in storage containers. As with just about everything, the more additional features and gadgets that were included, the higher we placed it on our list.


Versatility
Storing food is the ultimate goal here, but we love when devices can be used for more than one thing. We were drawn to designs that had separate hose attachments that could be used to help marinate foods. When you remove all of the air from a storage container, it means that you will be able to marinate meats and vegetables more quickly than you would via traditional methods. The addition of various suction settings also means that you will be able to package up many different types of foods as well as nonperishable items such as seasonal clothing and decorations. Some designs have an option for a non-vacuum option which is perfect for delicate foods such as potato chips and cookies.
Expert Interviews & Opinions
Most Important Criteria
(According to our experts opinion)
Experts Opinion
Editors Opinion
Users Opinion
By Default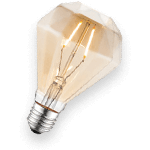 Food Storage is Key
Finding just the right unit that is perfect for home use can sometimes be a little difficult. While you want to ensure that you get something that works just like it should, you also don't want something that is heavy and bulky and going to take up a lot of room on your countertop. There were a few brands out there that we found were fan favorites, such as FoodSaver and NutriChef. These products, we found, were among the best of the best, but they often came at a higher price point. If you are cooking on a budget and may not have the money to spend on one of these models, many users have found that investing in their premium storage bags is a great way to get their quality without paying the higher price tag for their devices.
Other Factors to Consider


Support
Something that you will need to take into consideration when shopping for these products is that you should typically select a design that has a warranty. While we typically try and select products that have the added benefit of a warranty, it never any more true in this instance. These little devices are made to do one task, and one task only, and if there is a slight manufacturing error in the clasp that prevents it from making a tight seal, then your unit is not going to work properly. Sometimes defects have a way of slipping through the cracks, so you need to select a brand that will have you covered. What we discovered is that there was at least one review from every product that received a design with a manufacturing flaw, and every design we selected was from a company that sent them a new, problem-free design that worked just as described. These little gadgets can cost quite a bit of money, so be sure you look for that warranty before you take the plunge!
Frequently Asked Questions
q:

Why do I need one?

a:

You might not realize it, but many home cooks often throw out a ton of food a year- or around 300 pounds to be exact. 300 pounds of food translates to a pretty hefty price as well. More often than not, it's the food that never even gets to touch a frying pan that is thrown away. Almost all home cooks have bought a head of broccoli that was on sale at the market, popped it into the vegetable drawer and then completely forgot about it until engaging in everyone's favorite game called 'locate the bad smell'. If you invest in one of these handy little devices, it means that you will be throwing out less food, and essentially saving more money. Plus, fresher food just tastes better, so you will never have to deal with eating freezer burned chicken breasts for dinner. Typically, food that is stored in this manner can last up to weeks in the refrigerator, and can last up to 2-3 years in the freezer!
q:

What does sous vide mean?

a:

Everyone has probably heard of the cooking term sous vide (pronounced soo-veed), but do you actually know what it is? It is the practice of placing foods in an airtight bag into a pot of boiling water. This cooking method is perfect for those trying to cut down on the oil content that comes from cooking things in a pan, and it also helps to hold in flavors and juices while cooking your meat evenly from the outside in and from all angles. These devices are perfect for ensuring that the meat or vegetables you intend to sous vide will
q:

How long can I keep meat fresh?

a:

Home cooks are rightfully cautious when it comes to using meat because no one ever got sick from eating an old tomato. So, how long can home cooks keep meat nice and first using this method of airtight storage? According to the FDA, even if the meat is stored into an airtight bag, it can only be stored in the refrigerator for only a few days (ground beef and poultry for 1-2 days, and steaks, roasts, and chops for around 3-5 days). However, pop that bag into the freezer and it is a completely different story. Most meat that is stored in basic zippered freezer bags that you would purchase at the supermarket will only keep your meats fresh and freezer burns free for about 6 months. For meats in an airtight bag, that time span is extended from 6 months to about 2-3 years!
q:

Can they be used for anything else?

a:

Most users think that they can only benefit us in the kitchen, but there are also a few other places that they can benefit you. If you are looking to store things such as photographs or seasonal decorations that you want to keep safe from dust, water, dirt, and dislocation that is a normal occurrence when some things are exposed to oxygen prolonged periods of time, these devices can be a real lifesaver, Be sure that if you are placing anything in a bag that by be delicate to set it to non-vacuum to avoid damaging the item. Also, if you like to store seasonal clothing in airtight containers, these devices will help keep your clothes smelling as fresh as the day you placed them into the bag.
q:

Can I reuse the bags?

a:

The answer to this question lies in the type of bag that you are using, and the company that makes the bag. Designs that come on a roll typically are not used again because they are sealed on both sides and the users have to cut the plastic in order to retrieve their food. The zippered designed, on the other hand, can be used over and over again in most cases, you just need to ensure that you turn it inside out and wash it thoroughly with soap and water and let it completely dry before using it again.
q:

Are they safe?

a:

There are some problems that can arise when using these products, but they all stem from users error. It is incredibly important that you follow the food and storage guidelines when it comes to these types of products. We know when food has gone bad because exposure to oxygen changes the color and the smell of the food, indicating to us that it has gone bad. When packed in a non-oxygen environment, these bacteria cues may not be present to tell us that the meat is not safe to eat. While it is unlikely that bacteria will grow in an oxygenless environment, it is still a possibility, and that possibility grows the longer it is stored past it's suggested length of time. Another problem that users run into is that they think that storing them in an airtight container gives it the same shelf life as something that is canned and therefore doesn't need to be refrigerated-when that simply is not the case. To ensure that your food is always safe to eat, be sure to exercise caution, even if it is stored in an airtight bag.
q:

Why would I use a non-vacuum setting?

a:

You may have noticed that some of the designs out there on the market have an option that doesn't remove all of the air. Why would anyone want to use this setting, you may ask? There are some food substances that are considered to be a little bit more delicate, and they will not hold their shape or form under intense suction and pressure. Food such as potato chips, crackers, and cookies can benefit from these devices in order to keep them nice and crisp for weeks, but be sure that you don't set on a suction setting or your potato chips will turn into breadcrumbs.
Subscribe to our Newsletter