Best Electric Grills
last updated:
Feb 07, 2020
When propane and gas are just not viable options for you, does that mean you can't have a grill out? Clearly, you already know the answer to this question as that is why you are here today. Some grills do not need gasoline or propane to cook up and seer fresh meats and delicate meals. Indeed, another power source is via electricity. Now, electric grilling has its advantages and disadvantages. On one hand, they can be used indoors as they do not emit gaseous fumes. Of course, many people will prefer the finished product on a propane grill due to their superior performance. Either way, let's dive into the wonder of electric grills.
In a Hurry? The test winner after 16 hrs of research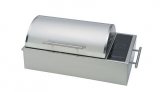 Kenyon All Seasons
Why is it better?
Made with marine-grade stainless steel
Will heat evenly and quickly
Features cool-to-the-touch handles
In a
Hurry? Editors choice: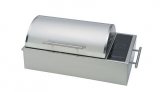 Test Winner: Kenyon All Seasons

13
Researched Sources
2.2k
Reviews Considered
16
Hours Researching
19
Products Evaluated
Size
Advanced Features
Power Source
Style
By Default
Criteria Used for Evaluation


Size
There are a plethora of features that come into play when you are looking for the best electric grills on the market. Yet, it only seems fitting to start with the overall size as this can make or break everything. While the girth and cumbersome nature of some grills can make them unsuitable for you, it is more so the size of the cooking surface that you want to focus on. In specific, you need to figure out right away who you plan on cooking for and how many people will be depending on food from it.
If the grilling surface only allows for around 100 square inches of space, you may be able to feed you and a friend tops. For larger families, though, aim for surfaces that can handle over 200 square inches of meats and foods. Without a shadow of a doubt, you would rather have leftover space than constantly requiring more space. The reality is, the smaller space the fewer items you can cook simultaneously and the longer your food preparation will take.


Advanced Features
In addition to the size of the grilling surface, there are also a plethora of design features that are prominent in an electric grill. For starters, it is almost mandatory that a grill sport an adjustable temperature control system. With a fixed setting, the manner in which you cook your food becomes severely limited. Yet, when you can adjust the temperature from 250 to 500 degrees, you can opt to slow cook your meats or sear them. Past this, also keep an eye out for integrated timers and shut off features. Both of these integrations will come in handy if you accidentally forget about your food.
Of course, another vital feature is the addition of a drip pan or splash guards. When you cook meats, juices, fats, oils, blood, and grease will all build-up on the surface and it needs to go somewhere. In the same light, you may also see grills that are designed with a sloped surface and this can allow the aforementioned oils and fats to be transported into the drip tray.


Power Source
It has become a common theme so far and this section will continue it. This "theme" is that a majority of the design elements to look for depending on your preferences. Even though you may not think it at first, the same applies to the power output of an electric grill. While it would seem that the more wattage it draws in the better, it can be unnecessary and just be adding to your electric bill for no reason. If you know that you will be consistently using your grill and will oftentimes be frying up thicker cuts of meat, it is not a bad idea to narrow your search to more powerful motors that can handle upwards of 1800 watts.
Then again, those of you who plan on using it rarely (possibly for camping) to make light dinners and snacks will probably not need to worry about an extensive amount of power. In fact, in this case, less power may be more beneficial to cut down on the energy the grill is consuming. As with size, though, you would rather have too much power than not enough.


Style
While the overall size of the plates is one aspect, the actual design of them is an entirely different dynamic. Not all grilling plates are designed with the same material as some are constructed of aluminum while others from cast iron. No matter, just look for plates that will evenly distribute the heat to prevent both hotspots and cold spots on the surface. In addition, analyze how they are coated and ensure that they are nonstick. Most electric grills will come with this design feature and it is a huge convenience.
However, there are also different styles of plates that will cook your meats in different manners. For example, some models may have two or even five different cooking methods. Examples of such would be a contact grill, full grill, griddle, half-grill or even a Panini press. These different types of surfaces can have an impact on your food's flavor and texture and can make all the difference in the world, quite honestly.
Expert Interviews & Opinions
Most Important Criteria
(According to our experts opinion)
Experts Opinion
Editors Opinion
Users Opinion
By Default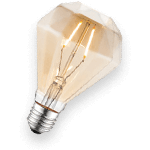 Secret Tip
Remember the "tip" that was foreshadowed earlier? Well, the time has finally come to let you in on a little "secret". As many chefs know, even nonstick pans and surfaces can end up sticking. They are not foolproof and a lot of times, even a nonstick coating seems to suffer from atrocious sticking. But, the type of food and meat you cook will also have an impact on how badly it sticks. If you are dealing with breakfast foods such as eggs then sticking can be a nuisance. Yet, with meats such as steak and burgers, a nonstick coating should suffice.
No matter, though, what you can do is to apply a bit of oil on the grill surface before you cook anything on it. Granted you only apply a light coat, the flavor should not be altered too much.
Other Factors to Consider


Ease of Use
When it comes down to it, there are two primary components of an electric grill that will need to be cleaned the most often. The first would be the grilling plates and the second would be the integrated drip pan if there is one. In regard to the former, you almost certainly want to ensure that they can be removed. While a grill is not incompetent with non-removable plates, it can make the clean-up process much more cumbersome. Secondly, and this becomes important for the drip tray as well, you may want to assess if they are dishwasher-safe.
Clearly, if you do not have a dishwasher installed in your home this is a moot point. But, for homeowners who do and look to limit the number of dishes they need to do this can be a major convenience. In addition to all of this, there is actually a nice tip that you can perform to assist in the cleaning process as a whole. But, that will be addressed a little bit later.
Frequently Asked Questions
q:

Can You Transport an Electric Grill After Cooking?

a:

One of the primary benefits of electric grills that has not been alluded to very many times is their portability. Whether you want to transport them on your camping trip or just to a friend's house for a barbeque, they are much more portable than charcoal and gas grills. However, you need to be careful when you partake in this as it is not recommended in the slightest to transport a grill that has just finished cooking. Just as they need an ample amount of time to preheat, they need a decent amount of time to cool completely.

There is still an excessive amount of heat trapped inside and it needs to be allowed to escape. It is just common sense to allow it to cool to a safe temperature before placing it in your vehicle.
q:

Do Indoor Grills Reduce the Fat of Your Foods?

a:

With standard grill plates, when the meat is cooking, the excess oils and fats are allowed to release inside the crevasses. However, with most indoor grills those same fats and oils are allowed to sit and cook alongside the meat. So, does this mean that indoor grills increase the fat of your foods? In reality, this is not going to typically be an issue as most models either have a sloped surface or an integrated drip tray.

Either way, you slice it, these two design elements produce healthier meals as the saturated fats and unhealthy oils are disposed of in the drip tray.
q:

Can You Use One as a Space Heater or Fire Pit?

a:

If you believe that this is a completely asinine question that is not even under the realm of reason, nobody is going to blame you at all. Yet, has your mind ever wandered or have you ever been put into a tough spot financially? Maybe you can't afford a space heater and all you have is your electric grill. Could you use it in the same manner you would a fire pit or a space heater?

For those looking for another reason to buy one of these grills, keep on looking as they should never be used in this manner. Besides, you would not want to know what your electricity bill would be if you tried this method for a month.
q:

Will Drippings in a Hot Drip Tray Cause Smoke?

a:

Because you are provided the luxury of grilling indoors with an electric grill, you want to reduce the amount of smoke that is emitted. If some smoke is inevitable, then you should still be using the grill in properly ventilated areas. But, one way you can reduce smoke is to prevent the drip tray from becoming too hot. When drippings fall onto a hot drip tray, it can cause smoke but this can be avoided.

What you need to do is add around 16 ounces of water (or another liquid) into the tray. Besides allowing the drippings to fall into the water and eliminate the smoke, this can also infuse your meats with more moisture as the tray will be in close proximity. So, get creative on the liquid you use as this can be an ideal way to enhance the flavor of your meats.
q:

Can You Use Wood Chips in an Indoor Grill?

a:

Few things in life are as wonderful as eating a freshly cooked piece of meat straight off of the grill in which wood chips were used for enhanced flavor. The question is, though, is this convenience stripped away when you invest in an indoor or electric grill? This is a little difficult to answer because you can't physically insert wood chips and start a fire as you would do with a charcoal grill.

Yet, you can modify the experience a little bit to still allow the aroma of the wood chips to seep through into the meat. One such way to do so is to marinate your meat with a liquid smoke. Or, you could soak a bunch of wood chips in water for around two hours and place them inside aluminum foil with several holes poked through it. Then, place it on the grill. For this method, though, it is advised that your grill have a lid that can be shut.
Subscribe to our Newsletter