Best Gas Leak Detectors
last updated:
Feb 07, 2020
It does not take a master's degree to understand that gas leaks in your home can be dangerous. However, with some of them (such as natural gas) they will be both odorless and invisible and therefore nearly impossible to detect. That is the premise of this guide, more or less, as you need a reliable way to know if one is occurring in your home. You really do not want to screw around with this stuff because outside of being hazardous to your health, it can also lead to a house fire. The moral of the story is it may be in your best interest to invest in a gas leak detector (and down below we will document how to).
In a Hurry? The test winner after 12 hrs of research

Kidde Nighthawk
Why is it better?
Sounds an 85-decibel alarm
Sports a digital display
There are multiple mounting options
In a
Hurry? Editors choice:

Test Winner: Kidde Nighthawk

15
Researched Sources
2.2k
Reviews Considered
12
Hours Researching
16
Products Evaluated
Effectiveness
Features
Advanced Features
Use
Power Source
By Default
OUR TOP PICKS FOR THE BEST GAS LEAK DETECTORS
Criteria Used for Evaluation


Effectiveness
The performance of a detector will play a direct role in determining its worth that much is for sure.
The entire purpose of a gas leak detector is to detect when a gas leak is present in your home so you can take the appropriate action to fix it to prevent injury, illness and possible death. Now, in order to do this, the device itself needs to perform (as obvious as that sounds). This is not going to be news to you but not all devices will perform with the same efficiency. The question is, how do you (as the buyer) determine which models outperform others? Well, you can look at a variety of different factors to help determine this.
For example, you can assess the type of sensors that are used in each model. There are a variety of different types that can be used such as electrochemical and semiconductor sensors. The former sensors are very selective to the refrigerant and the latter type of sensors are extremely reliable and have a long lifespan. Also, you can assess both the warm-up time and the response time. Both of these are important as the longer the times, the less efficient the model will be. Oh yeah, and lastly, it is always nice when a model has self-calibration to ensure optimal accuracy each time you use it.


Features
Not all models will detect all types of gases so you need to invest in the design that detects what you desire.
Would it surprise you to know that not all gas leak detectors you buy will be able to detect the same types of gases? And, if you know anything about gases, then you know that there are a plethora of different ones that are out there in the universe. But, did you know that each gas is classified into one of three groups? You have inert types which are not combustible at all, oxidizers which are not flammable on their own and also flammable gases which can be explosive when they are mixed with air.
In regard to the types that you should be looking for, there are a few that are common. For example, butane, methane, natural gas, propane, and carbon monoxide (which is produced by the burning of fuels such as some of the ones listed). Just looking at a few of those, you will commonly find methane in both commercial and residential heating fuels. The same can be said about butane and it is sometimes even blended with propane and sold commercially. But, you also need to be cautious of models that are oversensitive to random gases such as water vapor.


Advanced Features
There are a few features to look for that can increase the efficiency of the overall design.
Now that the performance and the functionality are out of the way, let's talk about the actual features. It is important to note that right off of the bat, these devices are not typically versatile. But, with that said, there are a few features to look for that can help with the overall efficiency and convenience. For starters, this is a good time to talk about the alert system. Most systems will alert you of leaks in two manners (visually and audibly). With visual alerts, the actual interface may emit specific lighting that indicates a gas leak has been detected. Yet, if you are not near the device, this will not help you. So, an audible alarm (look for one that is decently loud) can be of use to alert you from a different room. Look for both but if you could only choose one, choose an audible alert system.
Also, some models will come with included gooseneck probes. Typically, the probes will measure in-between 10 to 20 inches and will help to reach tougher locations. They will also come with a tip and they will be compact enough to slip into more compact areas.


Use
This is in reference to the interface and while it does not need to be overly impressive, having a digital display can have its benefits.
Okay, so given that most of the detectors you will look at will be technology devices, it means that you need to take the design of the interface into consideration. In specific, you need to ask yourself if you want your device to sport a digital display. One of the benefits of a digital display is it can sometimes actually display the readout of parts per million for a specific gas. This measurement is an ideal way to determine the severity of a leak. Essentially, this measurement is used to describe the amount of gas by volume in the air and is one of the two most common units to do so.
But, even without a digital display, the interface can be effective. As noted earlier, if there are certain visual alerts you can see on the interface if leaks are an issue where it is sensing. Then again, numerical readout systems are going to be preferred for precision purposes.


Power Source
Most of the time, gas leak detectors will be powered via batteries and this is probably the best option.
When investing in a product such as this, you can never forget the little things. And, in a way, the power source could be seen as a minuscule feature in the grand scheme of things. For the most part, most gas leak detectors will be battery-operated. Clearly, the most convenient aspect of battery operation is you are not limited in your mounting and installing options. Then again, you will need to replace the batteries when they deplete to ensure the unit actually runs. This tradeoff is definitely worth it, though, as you should place the device in an optimal location to improve its efficiency at detecting leaks.
Expert Interviews & Opinions
Most Important Criteria
(According to our experts opinion)
Experts Opinion
Editors Opinion
Users Opinion
By Default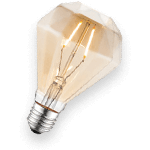 Models
Is it really going to do you much good if you find out you had a gas leak after your house has been blown up or after you develop carbon monoxide poisoning? Clearly, the answer to this is no so it becomes critically important to ensure that the model you pick can perform to high standards. While there are a few features to look for, which will be discussed, just know that the performance is going to make or break this type of device. What is also important to understand is that not all models will detect all types of gases. It is also vital to realize that there are different types of gases (some combustible and some not). Ideally, you should invest in a model that is versatile in this area. But, even if one can only detect one or two types, ensure that those types are common in household equipment and appliances.
Other Factors to Consider


Durability
Okay, so what features are there really going to be with this type of a device? Does it not simply perform one action? Well, this is true in a sense and, ironically, most of the features you need to keep an eye out for have to do with the lone action that this type of a device is designed to perform. All in all, the goal is to buy a detector that is efficient at its job. And, with a few key features in play, certain models can be better at this than others.
Frequently Asked Questions
q:

What causes a gas leak?

a:

Raise your hand if this is something that crossed your mind during or before reading this guide? Perhaps you are already aware of how gas leaks can happen but if you are not, there are a few reasons why it can occur. In regard to interior leaks (which take place in the inside of homes and buildings), it can be for a plethora of reasons. For example, it can be the result of leaky pipe fittings, cracked pipes, faulty appliances, or even poor construction. As far as outdoors are concerned, leaks can be caused by pipe corrosion (which can be the result of water main breaks) or even by city contractors during street work.
q:

Why are they dangerous?

a:

This seems like a stupid question as most of you will know why a gas leak could be dangerous. But, this is always something that can use reiterating as it reminds you how necessary one of these detectors truly can be. For the most part, there are two primary reasons why this can be dangerous. First and foremost, and this is only alluding to gases that are combustible, they can cause house fires. Given the popularity of natural gas (as it is used for common household heating appliances), types of combustible gases can be leaked into your home.
Then, the other issue is with carbon monoxide poisoning or other types of poison that are direct effects of exposure to certain gases. While small amounts of carbon monoxide may not kill you (though large amounts most certainly can), it can lead to long-term health issues.
q:

What do you do if your device detects a leak?

a:

Ironically, you almost hope to never hear an alarm from your gas leak detector because if this happens (unless it is a false alarm) you then need to deal with the issue. For certain, you will want to act as immediately as possible if a gas leak is present in your home. If you do not have a specific contact in your area who handles this sort of thing, you can dial 911 for assistance. But, do so outdoors as the first thing you need to do is to evacuate your home. Get all living things outside and then either use your cell phone or a neighbor's phone to dial an appropriate emergency service.
q:

How to select the installation location?

a:

It was briefly discussed earlier that battery-powered units have the advantage of not being limited in their installation. However, where exactly are you supposed to install a detector of this caliber? For the record, the location will have a direct effect on the performance of the model. Finding the correct place to do so is critical. But, it can depend a bit on what types of gases the system detects.
As an example, let's look at butane and propane. Because they are both heavier than air, the best location for the device would be above the floor. Yet, do not leave it in an area that can be exposed to liquids or dirt.
q:

Is there any maintenance required?

a:

Generally speaking, not a ton of maintenance is going to be required on your part. While you can clean the device every now and then (removing dust from the probe and also the main device), you really just need to worry about replacing the batteries and the sensors. Depending on how much you use the device, you may need to replace the sensors at a more rapid pace. Locate the manufacturer's manual or product information to see what they recommend. As for the batteries, they will deplete over time (even if the device is not powered on).
q:

How often is calibration going to be necessary?

a:

Remember when it was discussed to look for automatic calibration? Well, not all models are going to come with this convenient function and if they do not, you will need to calibrate it yourself. The question is, though, how often is this going to be necessary. Some models will self-calibrate each time they turn on for optimal accuracy. But, you may not want to calibrate the device with this consistency. If it is subject to unusual conditions or high gas concentrations, it should be done so often. If not, try to do it at least once every six months.
Subscribe to our Newsletter