Best Smoke Alarms
In a Hurry? Editors choice: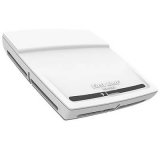 Test Winner: First Alert PC910

A
smoke
alarm is a mandatory device that should be installed in all homes. As unlikely as it may be, you need to be prepared for the unfortunate circumstance of a
fire
. Some smoke alarms will also sport carbon monoxide sensors to alert you to that danger - a great option if you have gas appliances in your home. At the least, it is universally recommended by manufacturers that you install both photoelectric and ionization smoke sensors in your home for ultimate
safety
. Not all smoke
alarms
will be built with both functionalities, but because some can be interconnected, you can get one of each, as long as they are compatible. As you can see, there are some very important factors to consider before you purchase your smoke alarms, so we created the buying guide below to ensure you choose the right one.
Standout Picks
Criteria Used for Evaluation
Effectiveness
Would it shock you to know that not all smoke alarms will detect the same types of smoke and potential fire warning signs? It all comes down to the types of sensors that are integrated. At the end of the day, your home should have one of each to offer maximum safety and protection for you. Among the primary sensors, you have ionization, photoelectric, and carbon monoxide sensors. Now, you will not find a smoke alarm that does all three; but oftentimes you can find one that does a combination of the two. No matter, you need them all.
For starters, ionization smoke sensors are fantastic at detecting small particles in the air that will represent a potential fire. However, they perform poorly in detecting smoky fires. On the contrary, photoelectric sensors are quite adept when it comes to detecting smoky and smoldering fires. Then again, they struggle at detecting fast, flaming fires. You see why you need both? In terms of sensors that can detect carbon monoxide, this type of gas is odorless and colorless and you need a sufficient way of detecting if it is in your home.
Features
Smoke alarms are not designed to be playful and highly-functional devices aimed to produce hours of entertainment. Instead, they are designed to save human lives but that does not mean that they are devoid of special design features. For starters, let's talk about interconnectivity. This term has been referenced to a ton during this guide and for good reason. Most manufacturers will recommend you to invest in a smoke alarm with interconnectivity as compatible devices will all work in conjunction with one another. If you have a huge home, this is ideal as when one sounds, all the others sound.
Of course, you can also look at a feature as simple as a hush or silence button. Instead of disabling the unit in the instance of a false alarm, which is going to happen occasionally, simply pressing this button will silence the alarm and spare your hearing. Lastly, you may be interested in smoke alarms with voice alarms. Not only can this alert you to the specific issue, it can sometimes be better to wake up to rather than an annoying beeping sound.
Power Source
Depending on the smoke alarm that you invest in, it may be powered in a different manner than a previous model you have owned. For instance, if you currently have a battery-operated model installed in your home, you may not want to switch to a hardwired unit as the installation becomes more troublesome. Or, you may prefer hardwired units because of their reliability. One thing to note, right off the bat, about hardwired units is they do require professional installation. You need to know what you are doing to install them. But, if you are okay with that, they are nice as they are powered by your home's electricity. Also, some towns will make this an ordinance so check the regulations of your city.
Of course, you will want to invest in one with a battery backup in the instance the power goes out. A smoke alarm will be useless during a power outage without battery operation. Speaking of which, some alarms may be built with integrated lithium batteries that are designed to last the extent of the alarm's lifespan. Then again, others will be powered by standard batteries that will need to be replaced from time to time.
Battery Life
This section ties directly into the section that alluded to how smoke alarms are powered. What do you think will be easier to install: a unit that needs to be hardwired into your electrical system or a battery-operated unit that can be mounted on the ceiling without the hassle of wires? Alright, so that is as rhetorical as a question can get but the point remains. However, as mentioned earlier, some city ordinances will mandate that your home has a hardwired unit and you must if that is the case.
Also, consider the ease of maintenance. This comes into play if the smoke alarm is powered by replaceable batteries. You really do not want to disassemble the entire unit to access the battery compartment so look for convenient slide-out trays that grant you access to the batteries without removing the alarm from the mount.
Top 10 Picks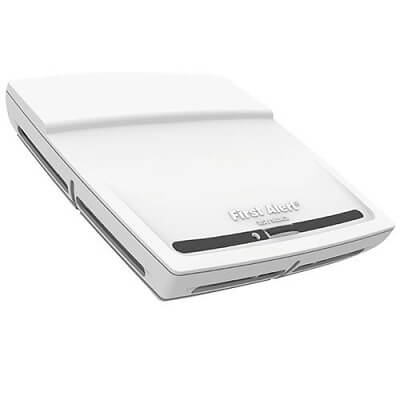 Thanks to the ten-year lifespan, photoelectric nuisance-resistant technology, and electrochemical carbon monoxide sensor, the PC910 is another elite smoke alarm from First Alert. On top of this, it is around half the size of a standard smoke alarm.
Read more
Integrated Sensors
In the Ten Year Series of alarms, the PC910 combines the standalone version of the smoke alarm and the carbon monoxide alarm. As previously mentioned, the smoke alarm utilizes a photoelectric sensor.
Design Features
At its core, this is actually a very basic device. Now, it does sport an LED power indicator, an alarm indicator, a mute and silence button, and an end of life signal.
Power Sources
Integrated inside this alarm is a three-volt lithium power cell. Instead of constantly having to replace old batteries, this leap in technology allows the alarm to run for up to ten years without you ever needing to touch the battery.
Lifespan
For the next decade, you will be all set with this alarm. That is, granted you invest in another alarm that sports ionization sensors to get the full protection you need.
Mounting and Installation
Coming with this smoke alarm is a convenient mounting bracket. In conjunction with the thin and sleek design, the installation process is quite effortless and no hardwiring is required, either.
Overall
About the only aspect, this alarm is missing are ionization sensors. Outside of that, it is a nearly flawless design that is headlined by its ten-year lifespan, use as a carbon monoxide alarm, and effortless installation.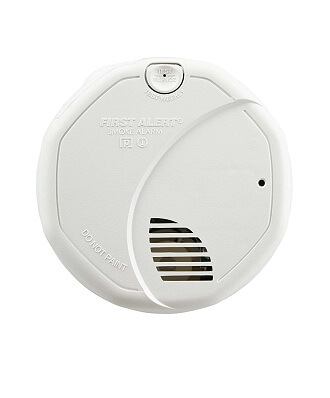 First Alert is going to be a hot commodity on this list; so, get used to seeing their name plastered all over this list. Their BRK 3120B Smoke Alarm sports dual sensors of both ionization and photoelectric meaning it can act as your first and final line of defense.
Read more
Integrated Sensors
With the most advanced protection fathomable, outside of a carbon monoxide sensor, again, this sports dual sensors of both ionization and photoelectric. Both work in conjunction to detect all warning signs of a fire.
Design Features
Thanks to the integrated silence and test button, you can silence a false alarm and test the device to ensure the alarm is functioning. On top of this, patented Optipath 360 technology is implemented to provide you with 360-degree access to the alarm.
Power Sources
While this is a hardwired design, it is also engineered with a backup battery source in the case of a power outage. In doing so, you will need two AA batteries.
Lifespan
First Alert backs up their smoke alarm with a ten-year warranty, which will cover it to the extent of its lifespan. Also, the batteries are rated to last 8760 hours.
Mounting and Installation
If you have an older version of this model, the connecting pigtails are identical and compatible. However, the same can't be said about the plastic mounting base and you will have to replace your old one.
Overall
The be-all-end-all of smoke alarms has got to be this model from First Alert. Anyone who knows anything about this technology should not be surprised that First Alert manufactured it as they have basically reached legendary status at this point.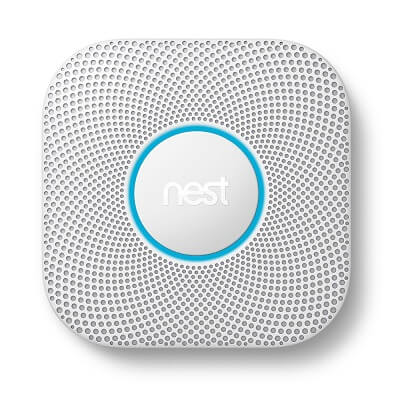 In the world of modern technology, the Nest Protect fits right in. Outside of functioning as a smoke alarm and a carbon monoxide alarm, it has smart sensors that can be controlled directly from your connected smartphone or tablet.
Read more
Integrated Sensors
Due to the industrial-grade smoke sensor and the carbon monoxide sensor, the Nest Protect can detect both carbon monoxide gas and potential fires. Oh yeah, and the system performs over 400 checks daily to ensure everything is working properly.
Design Features
This is an advanced device that much is certain. First off, it can be controlled via the Nest app with a compatible smartphone. But, it also is designed with voice alerts and can be wirelessly connected to other Nest smoke alarms.
Power Sources
As a backup power source, the Nest Protect can be powered via batteries. But, the main source of power is going to come through your electrical system as it needs to be hardwired.
Lifespan
For up to 10 years, the sensors and components are designed to function properly. After which, you either need to replace it with a newer model or switch models altogether.
Mounting and Installation
The installation could be seen as a breeze if you have worked with wires in the past. Yet, as it needs to be ceiling-mounted, it will require a bit of patience and prior knowledge of your electrical system.
Overall
If normal and mundane smoke alarms do not pique your interest, maybe the Nest Protect will. With all of its technological advancements and refined performance, you will be thrilled to install this in your home.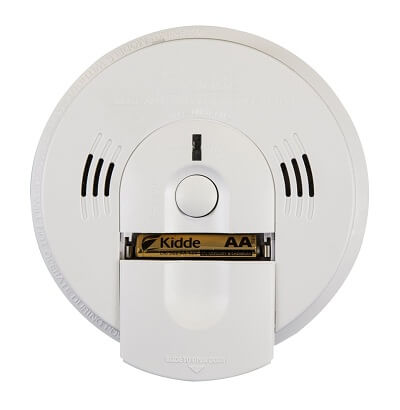 Outside of First Alert, Kidde may be the next best manufacturer in the world of smoke alarms and carbon monoxide detectors. This combination alarm, which features both of the aforementioned functionalities, is designed with a voice alarm system for your convenience.
Read more
Integrated Sensors
Outside of sporting the functionality as a carbon monoxide alarm, this combination alarm integrates ionization sensing technology. To complete the trio, you will also need a photoelectric smoke alarm, though.
Design Features
Clearly, the most noteworthy design feature of this alarm is its voice alarm system. Basically, this system will announce the type of hazard that it detects. For example, by exclaiming "fire" or "warning carbon monoxide" to alert you of danger.
Power Sources
Being powered by batteries instead of electrical wiring, this will not fail during a power outage. Also, the battery compartment will not close if the batteries are not installed.
Lifespan
Kidde markets their alarm with a ten-year lifespan. Now, this is incredible, but it is worth noting that they only back it up via their warranty for half that time span.
Mounting and Installation
If you have older versions of this alarm, this new one should still mount onto your old bracketing system. As such, it makes the installation process that much easier (even though it is still simple on its own).
Overall
One thing about this combination alarm is you need to keep up with the batteries. As it runs off AA batteries, you will need to change them from time to time. All things considered, though, it is more than worth it when you look at the bigger picture.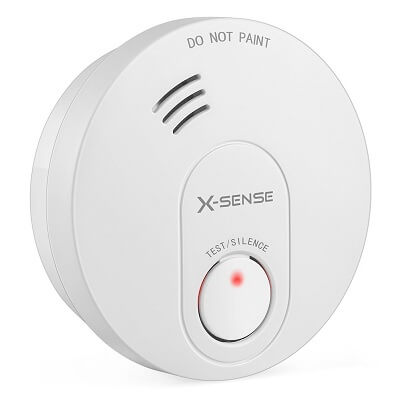 While they are not as esteemed and world-renowned as First Alert, X-Sense has also made a very impressive smoke alarm that also sports a photoelectric sensor. But, it boasts strong anti-interference technology to mostly prevent false alarms.
Read more
Integrated Sensors
One thing is certain about the integrated photoelectric sensor, it does respond faster to smoldering fires than an ionization sensor will. It also helps that the SD10 has excellent anti-interference capabilities.
Design Features
For starters, the alarm that clocks in at 85 decibels will wake up the heaviest of sleepers. In addition, there is a low-battery warning and hush mode features.
Power Sources
X-Sense rightfully boasts about the integrated Panasonic lithium battery of their SD10. No extra wiring is necessary and you never need to replace the battery as it is rated to last up to 10 years.
Lifespan
10 years is the magic number for this bad boy and that seems to be the standard for the elite models in the world.
Mounting and Installation
With the included hardware, which consists of the rubber plugs and the screws, the installation process is as painless as anyone can hope.
Overall
Just because a smoke alarm does not have the engraving of First Alert or Kidde on the interface does not mean it is incompetent. X-Sense designed a smoke alarm that has every right to be compared with the best of the best.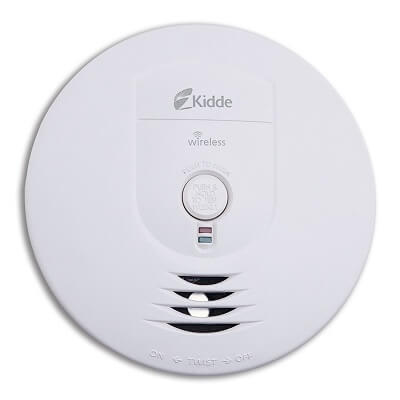 This is a good example of a smoke alarm that features interconnectivity technology as it can wirelessly communicate with other compatible Kidde smoke alarms. As one will trigger them all, this can provide you with protection throughout your entire home.
Read more
Integrated Sensors
As this system is only designed with an ionization sensor, it is wise to pair this with a photoelectric alarm in your home. Thankfully, this is possible due to the interconnectivity.
Design Features
Indeed, this model can wirelessly connect to other certain Kidde units for full-home coverage. Additionally, there is no programming necessary on your part as it comes out of the box interconnected immediately.
Power Sources
Kidde designed their smoke alarm to be powered by three AA batteries. Because of this, you do not have to worry about wires or potential power outages.
Lifespan
For a decade, Kidde backs their smoke alarm with their manufacturer warranty. This means it is covered for the extent of its lifespan, basically.
Mounting and Installation
Due to the lack of wires and wireless interconnectivity technology, this is not only easy to install but it also can be installed in a wide variety of locations. Such as, for example, mounted in your workshop or detached garage.
Overall
If you need an ionization smoke alarm to pair with your compatible Kidde photoelectric smoke alarm, this is as ideal a choice as you will have. Plus, it is nice to know that it is covered by a ten-year warranty.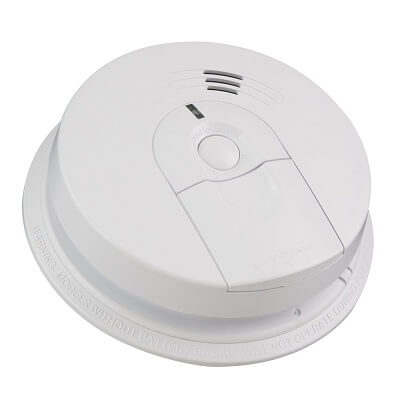 Kidde delivers yet another impressive smoke alarm and this one is at a price point you literally can't beat. While you will still need a smoke alarm that utilizes photoelectric sensors, the Firex is a wonderful way to protect your house with ionization sensing technology.
Read more
Integrated Sensors
This is yet another smoke alarm from Kidde that utilizes ionization sensing technology. Again, this is only half of the puzzle so look for another one that sports photoelectric sensors.
Design Features
No matter where the fire starts, the interconnectivity of this model allows you to be notified of it. Granted, of course, that you have other Kidde units that are compatible with the Firex.
Power Sources
Operating on a 120-volt power source, the Firex is a hardwired unit. What this means is it will be necessary for you to wire it into your electrical system. Of course, there also is a nine-volt battery backup in the instance of a power outage.
Lifespan
Kidde rates their Firex with a lifespan of ten years. Now, the warranty only covers the first five years and you are on your own for the remaining five years.
Mounting and Installation
Even though it needs to be hardwired, Kidde wanted to ensure the process would be as simple as possible. As such, the wiring harness has been pre-stripped, the mounting base is quite large, and the battery pull tab is accessible while the alarm is mounted.
Overall
As soon as you see the price, you may be immediately sketched out. Let's just say this; the Firex did not make an appearance on this list because it is affordable. It made an appearance because of its design; it just so happens it is extremely affordable.

8

. First Alert Interconnected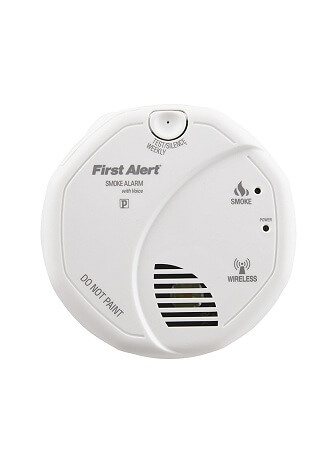 While this next smoke alarm is not a dual-sensor, it does sport advanced technology as it can interconnect and also is pre-programmed with 11 voice alarm alerts. As a bonus, First Alert gives you the option of choosing a double pack.
Read more
Integrated Sensors
The photoelectric sensor that is integrated into this alarm is not only designed to detect smoke at an efficient rate but it does so while minimizing the total amount of false alarm experiences.
Design Features
Outside of the interconnected functionality, which has been outlined quite extensively so far, this First Alert system is pre-programmed with 11 voice-activated alerts to inform you of the current issue.
Power Sources
Even in the event of a power outage, First Alert has you covered as this model is powered exclusively by two AA batteries.
Lifespan
When the system begins chirping in a certain way, it indicates it has reached its lifespan. Now, this should happen around the 10th year of operation and thankfully, the warranty covers you for that entire timespan.
Mounting and Installation
An individual with experience in the electrical field is not required here. Due to the battery-operated power source, this is very easy for any average Joe to install in their home.
Overall
As you can no doubt tell, this is one of the more advanced smoke alarms on this entire list. However, multiple reports of failed units prevent this from ascending any higher on this list.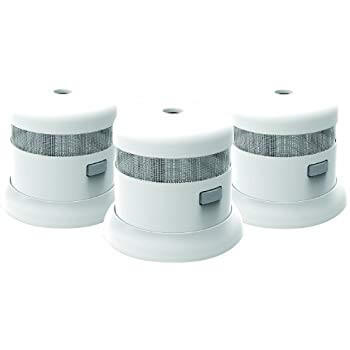 By a simple glance of the Atom, you can gather the conclusion that this is a little different than other First Alert smoke alarms. The micro design is thinner and better optimized for an easy installation, among other things.
Read more
Integrated Sensors
First Alert is well-known for incorporating sensors that sport long lifespans and high performance. Well, it is safe to say that the advanced smoke entry system and the photoelectric sensor continue that trend.
Design Features
Good luck sleeping through this alarm as it is not only 85 decibels at its peak, it also outputs its audio in a repeating horn pattern. While this is incredibly annoying to listen to, that is the point.
Power Sources
Included with the Atom Smoke Alarm is the three-volt lithium battery that is needed to power the system.
Lifespan
You know First Alert is not messing around with their Atom as they have backed it up with an impressive 10-year limited warranty. Basically, it will cover the alarm against material and workmanship defects.
Mounting and Installation
Thanks to the new thinner and micro design of the Atom, the installation is a breeze. Assisting with this is the smart product clip system that allows it to attach to any wall or ceiling.
Overall
If you do decide to invest in this model, be careful at first. Check the battery's date as a few buyers have received batteries that were several years old. Contact the seller if this happens and if it does not, enjoy your new Atom Smoke Alarm.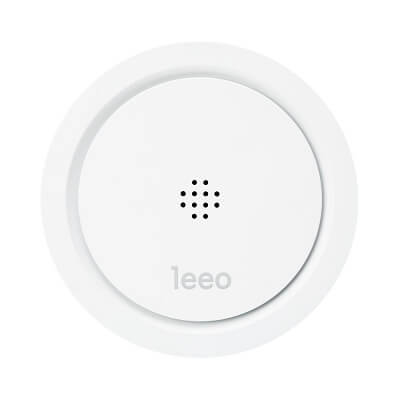 Okay, so this is not technically a smoke alarm but it will monitor your smoke alarms and alert you to when they are going off. Imagine how useful that can be if you are not present while your house is becoming engulfed in flames?
Read more
Integrated Sensors
Instead of sensors, as this is not an actual smoke alarm, Leeo implements a very impressive algorithm that detects the pattern and frequency of standard smoke alarm signals.
Design Features
Through your smartphone and the dedicated application, this smoke alarm monitor will alert you if there is a fire or carbon monoxide leak in your home. It does so by recognizing that your home alarms are triggered.
Power Sources
This little device plugs directly into one of your home outlets. From there, it communicates with your connected smart device.
Lifespan
Some buyers have experienced severe issues with connection issues. In fact, there have been a few who even claimed it started doing so after a year or two.
Mounting and Installation
Installing the Leeo is a simple task, but actually operating it requires more strict standards. To elaborate, you need a Wi-Fi connection and also an iPhone running at least iOS 8 or an Android phone with Bluetooth 4.0.
Overall
Consider this an add-on to your smoke alarm ensemble at home. It seemed like a fitting addition to this list as what good is a smoke alarm when you are not present to hear it go off?

Subscribe to our Newsletter