Best Pool Alarms
last updated:
Feb 07, 2020
If you have a backyard pool, you (hopefully) know the importance of safety. This is especially true if you have small children or pets. An accident can happen at any time and your best defense against the unimaginable is to be prepared.
This is where alarm systems come in handy. These devices can be found floating in pools, installed to doorways or even on the wrist of a water-loving curious toddler. There are so many options on the market right now and it can get very overwhelming and confusing to choose which will work best for your needs. That's why we are here, though, to take the guesswork out of pool alarm shopping for you. Read on to find which are the best options on the market right now and see what other criteria you should look for when you begin your hunt for the best alarm.
In a Hurry? The test winner after 2.6 hrs of research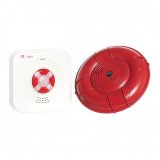 Lifebuoy
Why is it better?
Great customer service
Easy to set up
Provides great peace of mind
In a
Hurry? Editors choice: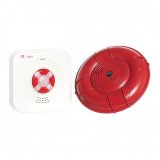 Test Winner: Lifebuoy

3
Researched Sources
16
Reviews Considered
2.6
Hours Researching
14
Products Evaluated
Sound Quality
Value
Style
Features
Effectiveness
By Default
Criteria Used for Evaluation


Sound Quality
You need to be able to hear it in the event of an emergency.
How the alarm alerts homeowners that something (or someone) has fallen into the pool was one of the first criteria we looked at when compiling our list. We wanted to know how loud the device was and how likely it would be that you would be able to hear it in the event of a submersion. Though we were unable to find exact decibel levels for some of the products on our list, we were able to determine what the alarm sounded like through testing and reading through current user reviews.
Some of the styles of alarm in our buying guide come with wireless receivers. You would install these receivers in your home and if someone were to ever fall into your pool, the siren would sound in your house as well as at the site of the pool.


Value
There's something here for every budget.
Though you can't put a price on safety, we did consider the value of the products before including them on our list. In every case, the value that the alarm brings to the homeowner far outweighs the cost of the product. But there are some alarms on our list that are more affordably priced than others so we were sure to include options that will suit every budget.


Style
Choose a style that works best for your particular needs.
One thing you may notice right out the gate when looking over our top ten list is just how many different styles of pool alarms there are. We were surprised, too. There were four main types that we kept seeing as we performed our research so we were sure to include at least one of each in our list.
Floating Styles
These devices are designed to actually sit in your pool and float on top of the water. They will detect water movement and alert you if something has happened that has caused water to move in the pool.
Edge Styles
These devices are meant to sit on the edge of your pool. A portion of the unit will be touching the water so it's able to determine whether or not there has been a submersion.
Door/Gate Styles
The devices that fall under this style category aren't meant for use In the pool but are instead designed to alert you if someone were to enter the area around your pool. They are installed on gates or doorways and will alert you if someone enters your pool deck without you knowing. While these might not be the 'typical' pool alarm style, we felt it was important to include them on our list. A bonus that these alarms have over the other styles is that they can be re-used after your child is old enough to know not to use the pool unsupervised. You can reinstall them on your front door to alert you to any incoming/outgoing guests.
Wearable Styles
Only one of the options in our buying guide falls under the 'wearable' category. This style requires you to put a watch-like device on your child if you know they are going to be around the pool area. It will alert you if the band gets even the smallest amount of water on it. Though style might not be as effective as the other options on our list (unless you plan on having your child wear the band every day without fail), it does serve a purpose and is really great for traveling.


Features
What special features does the alarm have that sets it apart from other options?
Every alarm had its own unique set of features. Some of the door/gate alarm styles had adult bypass features that allowed the alarm to be turned off by an adult prior to tripping it. Some options had adjustable sensitivity levels that would allow users to adjust how much water movement would be required in order for the alarm to sound. A few of the options on our list were tamper-proof. This would come in handy in the event that your child tries to remove the alarm from the pool deck. Another great feature that a few options in our list had was low battery indicators. This is especially important because it would be a shame for an emergency to occur and not receive any warning due to dead batteries.
We believe it's important to be sure you're reading the product descriptions before choosing which alarm to buy. You may find that certain features work best for you and your needs.


Effectiveness
A pool alarm is only good if it works.
We wanted only to include pool alarms in our buying guide that work. It would be silly, after all, to include products on our list of the '10 Best' that were of poor quality or ineffective. That said, however, some of the options above work far better than others. The sensitivity of the alarm was a big criterion we looked at when taking in the overall effectiveness of the devices. Some of the options were too sensitive. Consumers complained that the smallest thing would set the alarm off. Some options were easily set off by inclement weather. This may or may not be an area of concern for you since you are purchasing a pool alarm for safety reasons. If the worst thing you have to deal with when it comes to your pool is having to turn off a false alarm, we think you're all set. We would rather have alarms on our list that were too sensitive than not sensitive enough, after all. If you're worried about having to get up in the middle of the night to fiddle groggily with a blaring false alarm, there are options in our buying guide that provide a way to adjust the sensitivity of the alarm.
Expert Interviews & Opinions
Most Important Criteria
(According to our experts opinion)
Experts Opinion
Editors Opinion
Users Opinion
By Default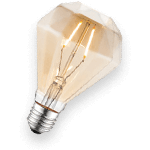 Drowning Prevention Tips
Purchasing an alarm is one step of many that you can take to prevent drownings in your pool. You should also install a fence around your pool that's at least four feet high. They should latch on their own and the latch should be out of reach of any small children. A motorized safety cover that's placed over the water can be installed and used when you're not in the pool. If you have an above-ground pool, your ladder should be secured and removed when you're not using it.
Katie Beth's Law
In 2011, the state of Tennessee made it illegal for residential swimming pools deeper than 36 inches to not have alarms installed. This law came into effect because, in 2009, a 17-month-old girl named Katie Beth Maynard drowned in an above-ground pool.
Other Factors to Consider


Safety Hazards
Unintentional drownings account for more than 700 children deaths in the United States alone each and every year. For every child who drowns, 5 more will require an emergency visit for non-fatal injuries related to their pool. What's even more devastating about these deaths is that they are completely preventable by having safety measures in place to protect your children.
While a pool alarm is only one component of what should be a more comprehensive safety plan, it's definitely a worthwhile investment. Some states even require homeowners with backyard pools to have an alarm by law.


Weather Resistance
Though you may not initially consider weather resistance to be an area of concern when we're talking about pool alarms, through your research (or reading of this buying guide), you may see how it plays an integral part. Some pool alarms are very sensitive. This is a good thing – most of the time. For some pool owners, especially those who live in areas that frequently get high winds and rainfall, you may want to look very closely at which pool alarms are less likely to go off in the event of inclement weather. You probably don't want to have to go outside when it's pouring rain or in a thunderstorm just to turn off your blaring pool alarm. Some of the options on our list are more likely than others to sound the siren if it gets too windy outside. If this is an area of concern for you, we would recommend the Pool Patrol PA-30 simply because this device has an adjustable sensitivity control that will allow you to decide how sensitive you want your alarm to be.
Frequently Asked Questions
q:

Who are pool alarms for?

a:

These products are for people who own backyard pools and also have small children or pets running around. Most alarms will sound an alert if a child or pet who weighs a minimum amount falls into the pool. Many of the alarm systems on our list will sound alerts both near the pool as well as at a remote siren that most people choose to keep inside their homes.
These alarm systems are not designed to be used as the only method of pool safety. They're meant to be used alongside other safety equipment like fencing and pool covers, not to mention constant supervision when small children and animals are outside in the vicinity of the pool.
q:

Is my pool too big for just one alarm?

a:

If your pool is larger than 800 square feet, we recommend purchasing two alarms in order to provide yourself with proper coverage.
q:

Are there ever false alarms?

a:

Sometimes. You may notice that certain types of cleaners you might use in your pool trigger false alarms. Suction and pressure cleaners don't typically cause false alarms. But if you have purchased a robot-style cleaner, you may find that it sets off the alarm. This is likely due to the fact hat these cleaning systems can mimic sub-surface signals that an object (or child or pet) does when it falls into the pool. If you find that your cleaning system does tend to trigger a false alarm, we recommend turning the alarm into 'swim' mode prior to letting your robot do its job.
q:

What happens if I have a pool with a waterfall or an infinity edge? Will alarms still work?

a:

Yes, you should have no problem at all getting the alarm to work in an infinity pool. What sets the alarm off is the displacement of water when something falls into the pool. When it comes to waterfalls, however, you will want to make sure that your new alarm isn't positioned too close to the waterfall. This is due to the fact that direct water pressure in one spot of your pool may cause a false alarm.
q:

Is it illegal to not have a pool alarm?

a:

This depends on where you live. There are a number of US states that require pool alarms be installed in all residential pools. In California and Connecticut, every pool needs to have a minimum of one drowning prevention safety precaution. In Tennessee, Katie Beth's Law states that all pools have a pool alarm installed prior to becoming operational. We recommend checking with your state or province to see what the law dictates for your location.