Best Fire Extinguishers
last updated:
Feb 11, 2019
We are going to cut to the chase: every single household needs to have at least one fire extinguisher. House fires are something that can flare up out of nowhere, even if you are incredibly careful. The most common cause for these mishaps comes from exactly where you would expect: the kitchen. Not using small appliances properly, or being distracted when cooking on the stove is the most common occurrence that will send those smoke detectors blaring. Other reasons include candles, curious children, faulty wiring, overloading outlets, smoking, and portable sources of heat. Often, these flare-ups start out small enough to be able to be tackled on your own without calling those handsome fellows in the bright yellow jumpsuits. Having a fire extinguisher on hand will be able to squash a flare up before it gets out of hand, and potentially save your home and your family. In this buyer guide, you will find some of the best products on the market to ensure that you are geared and ready in the event of a fiery accident.
In a Hurry? The test winner after 4 hrs of research

First Alert
Why is it better?
Affordable
Trusted brand
Easy to use
In a
Hurry? Editors choice:

Test Winner: First Alert

Features
Materials
Ease of Use
Weight
Value
By Default
Criteria Used for Evaluation


Features
We wanted to select designs that had modern features that make it easier to use.
We wanted to select products that were able to pack a lot of power, and that came with additional features that would make your life just a little bit easier. Pressure gauges, for instance, will let you know when it is time to head down to the fire station for a refill. If you notice that your canister is low but not empty, and your spouse is getting ready to power up the deep fryer to cook the Thanksgiving turkey, you will know by reading the gauge that you need to get a refill before the big day. Another feature that we liked these products was the addition of amount. For most, they will receive their product in the mail and tuck it in under the sink rather than taking the time to figure out how to mount it to the wall. It is important that your unit is displayed out in the open where everyone can see it so that it can be accessed quickly in the face of flames. We also wanted to make sure that we selected a unit from a well known and established brand because knock-off is just not going to cut it in the face of life and death.


Materials
Superior materials mean that is will still be functional and ready if the time ever comes that you will need it.
The materials that these companies use to make their products is important because you want these to be virtually indestructible. By using industrial metals and aluminum, you can be sure that they will be impervious to puncturing, denting, and corrosion over time so that you don't feel the need to replace them every few years. Materials are also important when it comes to the head of each unit as well. Companies that use plastics for their triggers, as well as their hoses, run into trouble when it's time to step up to the plate because they aren't as reliable as metals. Plastic triggers can break in shaky and panicked hands, and plastic hoses can dry out and crack over years of nonuse. As far as the contents on the inside, most brands we discovered use the same recipe of carbon dioxide and sodium bicarbonate to douse both Class A and Class B and C flames. When shopping around for your next unit, it's important that you first look at the materials that are used to make up the product, and if you notice that they use plastic on any part- be sure to move on to something better.


Ease of Use
Easy to read instructions is the key for a rapid response time.
This is really important because as we have learned from First Alert, flames can double in size every 30 seconds, so time is of the essence when things start to burn. The last thing that you want to be doing as flames start to move around the kitchen is reading tedious or poorly translated instructions. What we liked when we were researching the best products were designs that had instructions in a clear and bold step by step instructions, and that was typically accompanied by pictures. Some companies even added a waterproof coating to their instruction label so that if it ever became wet, the instructions wouldn't fade or tear off of the can. Generally, the use of each unit was about exactly the same across the board. Users will need to pull the pin at the top and then just pull down on the trigger. In times of crises, however, it is nice to have a clearly labeled on how to use your unit. We wanted to make it as easy on you as possible if the day comes where you have to actually use it.


Weight
Ensuring that you select a weight that makes it light enough for everyone to use is important.
Generally, the contents of each can are light and barely weighs anything at all. Additional weigh lies in the thickness of the canister. We walked a fine line between keeping it light without sacrificing the quality of the product. For the most part, these units only weighed between about 2-10 pounds, with a few exceptions. Some designs that are a little more heavy duty and can handle class K flames can weigh between 20-25 pounds. Before you make your purchase, be sure that you check the weight of each unit to ensure that it will be light and manageable enough to be used by each and every member of your family when the time comes.


Value
Saving money is important, but not at the risk of your family and your home.
Of course, we want to save you money when we can, but not at the risk of your family and your home. While there were a few generic brands out there on the market, they often used more affordable materials to create a lower price point, and those materials could sacrifice safely. The good news is that many of the big names such as First Alert, Kidde, and Amerex offer small and affordable options that are designed for residential use. The designs that we selected for our list are from some of the top names in the industry, and most have been in business for 50-100 years. If you check the name on the options in public places, you may recognize the name as being one of the brands found on our list. What we really liked about some of our top picks is that they are affordable enough that you will be able to buy one for each floor of your house or even every room without breaking the bank.
Expert Interviews & Opinions
Most Important Criteria
(According to our experts opinion)
Experts Opinion
Editors Opinion
Users Opinion
By Default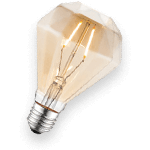 Weight
It might not seem like it would be something that is very important, but you want every member of your family to be able to use these devices. If it is too heavy, it might not be something that can be used by older or younger members of your family, and that could be a matter of life and death.
Frequently Asked Questions
q:

What does class A, B, and C mean?

a:

You might have noticed that many of the residential options are typically classified into an ABC class. So, what does that mean, exactly? Basically, not all materials will burn in the same way, and classifying materials into classifications will help users know if their product will be effective against most sources of flames. Class A is categorized as materials such as paper and wood, and Class C is for electrical equipment. Therefore, when shopping around for something to use in your home, the ABC designs are going to be your best bet for flames for every single room in your house.
q:

Where is the best place to mount it?

a:

There are a few things to take into consideration when finding just the right spot to place your product. First of all, you want it to be in a place that easily visible by all members of the family. Stashing it under the sink seem like a smart idea, but not all family members may know that you placed it there. The last thing that you want to do in the face of flames is to frantically open all of the cabinets looking for something to put it out. When it comes to kitchen placement, you shouldn't mount it too close to your stove even though that might seem like the best spot. The reasoning behind this is because the culprit to many kitchen mishaps lies with the stove, and the last thing you will want to do is to reach through the flames to reach your unit. We recommend putting it next to one of the entrances to exits to your kitchen so that if you find the flames to be unmanageable, an exit will be close by.
q:

What is inside of the cannister?

a:

This answer varies from class to class, but we will focus primarily on ABC models because they are more prevalent for in-home use. Class A flames use carbon dioxide which drives away any oxygen in the air- and oxygen is flame food. For class B and C flames, these units also add in a mixture of Sodium bicarbonate, which is basically a dry salt chemical uses to snuff out the flames from electrical units and flammable liquids.
q:

Where do I refill it once the gauge indicates that it is empty?

a:

An empty gauge can result from never needing to use your unit, or if your unit is too old. Luckily, almost every design out there on the market has a handy color-coded gauge at the top to let you know when it is time for a refill. So, where can you get them refilled? For most, your local fire department will happily fill your tanks for about the cost of a cup of coffee, and some will even offer to do it for free!
q:

Do I need to have one in every room?

a:

The answer to this question relies on a few factors. First, experts say that every home needs at least one, and often that one needs to be placed in the kitchen. But what about the rest of the house? While keeping one in every room will ensure that you are incredibly safe, it might be a little overkill. Many state that smaller, one story homes could get away with having one in the kitchen, and perhaps one in a bedroom on the other side of the home. Larger homes, as well as multiple story homes, are a different story. If you have multiple levels to your home, as well as a finished basement, it is advised to keep at least one unit handy per floor. As always, we feel that it is always better to err on the side of caution.
q:

Can I buy a generic brand?

a:

When it comes to simple and fun products that are not tasked to save your life- then generic is typically fine and a matter of personal preference. However, that is not the case when it comes to these types of products. It may seem tempting to opt for the off-brand and more affordable option, but if the time comes that you ever need to use it- you will be wishing that you bought top of the line. We suggest that you stick with the established name brands- like the ones found on our list- to be there for you when you need them. Often with generic brands, they cut corners when it comes to the component parts used such as plastic triggers or thin and faulty hoses. And a faulty hose or trigger can be the matter of life and death when it comes to these devices.
Subscribe to our Newsletter