Best Fiber Supplements
last updated:
Feb 07, 2020
As a consumer, it is always going to be more enthralling to conduct research on a product that excites you. For example, a new smartphone, a brand-new GPS watch, or even a new grill. Yet, sometimes the most beneficial products that you can invest in are the ones that you could actually care less about. This guide is a good example of that as we want to go in-depth and discuss fiber supplements. Getting your recommended daily intake of fiber is important and these supplements can assist with that. This guide will educate you on how to choose the best fiber supplement for you.
In a Hurry? The test winner after 15 hrs of research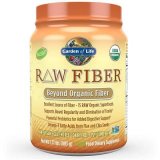 Garden of Life
Why is it better?
It is both gluten-free and dairy-free
Has no fillers whatsoever
Provides you with several nutrients and essentials
In a
Hurry? Editors choice: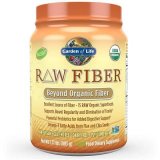 Test Winner: Garden of Life

16
Researched Sources
1.3k
Reviews Considered
15
Hours Researching
17
Products Evaluated
Effectiveness
Capacity
Style
Materials
By Default
Top Ten Fiber Supplements
Criteria Used for Evaluation


Effectiveness
Everyone is probably aware that it is recommended to have a certain amount of fiber intake daily. However, what you may or may not be aware of is that there are two types of fibers and loads of different subtypes. The two main types are soluble and insoluble. The former binds with fatty acids and will slow the digestion process to release blood sugars more slowly into the body. As for insoluble, these help hydrate and move waste through your intestines. These will help to prevent constipation.
But, within insoluble and soluble there are also loads of other subtypes. For example, two popular soluble types are psyllium and inulin. The former is ideal for helping lower your cholesterol and the latter will enhance your immune function. A popular subtype for an insoluble fiber is cellulose and this will help to reduce constipation and can also help with weight loss. All these types are beneficial, but certain ones may be more so for your needs than others. Oh, also, you can look for other essentials such as calcium, magnesium, and vitamin D.


Capacity
As a consumer, you always want to get the most out of your money. No one wants to invest in a product that really is not worth the money. In this instance, it is more complicated than it normally will be. Much like you would do comparing two different bags of snacks to ensure which one is offering more substance for the money, you need to address both the capacity and serving size of an option. Of course, it also depends on how much fiber is being provided per serving. But, here is an example of why this matters.
Let's say that you invest in a bottle, with capsules in this example, with 100 capsules. If the daily recommendation is two and you abide by this, the bottle will last you 50 days and two people 25 days. But, if there is a powder that has 70 doses and only requires one dose (which may be a tablespoon of the powder) per day, this will last 70 days. The point is to inform you that even a model with a higher capacity may not be a better deal.


Style
Oh boy, can this be a game changer. At the end of the day, you need to conclude what type of fiber supplement that you want. Generally speaking, they will either be powder-based or tablet-based. Both have their advantages and disadvantages but, to be honest, there is less of a chance that you will have an issue with a capsule than you will with powder. You see, with a capsule, you simply need to swallow it with a glass of water and you are good to go. Yet, with any powders, you will need to dissolve them in water to consume them.
Now, the issues arise with both flavor and texture. With some powders, it will be nearly impossible to create a liquid that does not clump up unless you quickly and vigorously stir the solution. Also, the end result may not even taste very good. Of course, this is solved with flavorless powders that can be dissolved in your favorite beverages. But, capsules are not perfect, either. Some of them can be incredibly difficult to swallow and given you will consume them daily, this could be a potential roadblock.


Materials
A lot of consumers will only be looking for options that are 100 percent natural and those that add no additives or artificial flavors at all. But, some formulas will do just this and while it is not detrimental, keep an eye out if this is something that bothers you. For example, with any additives, they can sometimes trigger allergic reactions or even possibly lead to health issues down the road.
As for artificial flavoring, this is not particularly an issue when it comes to your health. In fact, they typically are not harmful in the slightest. The thing about artificial flavors, though, is their taste can be unsatisfying for some.
Expert Interviews & Opinions
Most Important Criteria
(According to our experts opinion)
Experts Opinion
Editors Opinion
Users Opinion
By Default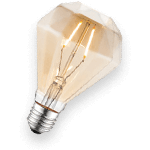 Safe for Everyday Use?
Among all the other questions in this section, this is probably the most discussed and frequently asked one. Every consumer around the world seemingly wants to know if a fiber supplement can be taken on a daily basis without any issues. Well, it is important to preface the answer to this by saying that there is no hard evidence to indicate that it is harmful. Of course, if you happen to experience abdominal bloating and excess gas initially, then you may be taken too much too soon. So, what you may want to do is ease your way into, so to speak. Start with maybe one a day and once your body gets accustomed to it, you could then increase it (with this varying from formula to formula).
That being said, it is also important to understand that a supplement is not going to be a replacement for your daily fiber needs. For around every 1000 calories in your diet, you should be getting around 14 grams of fiber. But, you should get this intake from other foods as you also receive the vitamins, minerals, and vast other nutrients.
Frequently Asked Questions
q:

Is There Scientific Evidence to Back of Claims?

a:

Before this question is answered, it requires a bit of a backstory for you to understand exactly what is being asked. You see, when you come across some dietary supplements, and this really is referring to any type, there will be claims made. These claims could be associated with the certain health benefits that a certain formula has. As you learned earlier, there are several different types of fibers and subtypes so what about them?

Here is the deal; the claims can be seen as accurate if they were reviewed by the Food and Drug Administration (FDA). In this case, then scientific data is most definitely used to determine if a certain formula will have certain health benefits. To even be approved by the FDA, extensive scientific data from qualified experts is required, in the first place.
q:

What Foods and Drinks Can be Used for Mixing?

a:

As you can probably assume, this next question is going to come into play if you do decide to go with a flavorless powder. If it has a flavor, and it is already potent, you may want to avoid mixing it with flavored drinks as the end result could be quite disgusting (but it does depend on your personal taste preference). Yet, with no flavor from the get-go, why not add it to a beverage that you find delectable? The question is, though, what types of beverages come to mind?

Well, your imagination is your only limitation in this case. But, to give you an idea on the drinks that work well, how about cold beverages such as juice? All types of flavors will work including apple, orange, grape, etc. Although, even hot drinks such as coffee could be a good way to go. Then again, you could even add it to foods such as pudding or yogurt. Again, you can get creative.
q:

Why Should you Consult your Doctor Beforehand?

a:

Ah, now this is a good one here. A lot of times, manufacturers around the globe who sell and produce these types of supplements will recommend that you consult with your doctor before you consume them. Now, some of you may believe that this is a bit excessive and to be honest, you are accurate. Not everyone will need to do this but if you are fully aware that you have health issues and need to be cautious about what you put inside your body, check with your doctor beforehand.

Going back to what was alluded to earlier, this makes it even more important for you to pay close attention to the full ingredients list of each option out there. Heck, even if you are unsure, it can never hurt to get an expert opinion from a doctor to see if a specific fiber supplement will be optimal for your diet.
q:

Will Cooking it Beforehand Affect the Results?

a:

This really plays off one of the previous questions that were alluding to what types of foods and beverages you can use to dissolve your powder in. Let's say that you are eating dinner and would rather let the powder dissolve in something that you were cooking, could you? The short answer to this question is yes because the consistency and taste of your food is not going to be changed (as long as the powder is flavorless).

In regard to the effectiveness of the powder itself, cooking it is not going to eliminate all the health benefits associated with it. If you decide to go down this path, you will be just fine.
q:

How to use them Safely?

a:

Some of you may just automatically assume that you can take as many doses and servings as you want with whatever you want and you will be fine. While the latter is mostly true, even though it is recommended to take large capsules with a full glass of water to prevent any choking, the former is certainly not. As was alluded to in the previous question, most experts will recommend that you build up how many servings you take. Keep in mind, though, you should never take more than the recommended daily dosage (much as you would not with a pharmaceutical drug).

What you may be wondering, though, is what happens if you consume too much fiber in your diet too quickly? There are a variety of side effects that you could endure such as bloating, cramping and excess gas. This is also important as when you are assessing the effectiveness of a specific formula, some buyer's reviews can be skewed. If they incorrectly consume the supplement, they are pretty much feeding you potentially false information.