Best Collagen Powder
last updated:
Feb 07, 2020
Collagen is that amazing little building block that almost everyone knows is responsible at keeping your skin looking bright and healthy. However, did you know that is also has a myriad of other benefits that may keep you feeling at your best? Using collagen powder on a regular basis will help promote gut health by reducing inflammation from a poor diet, and it can also help ease joint pain and improve muscle growth. While your body produces this product naturally, it does slow down as you get older, or can even slow down due to diet. You can mitigate this loss with a daily supplement that is, for the most part, pretty affordable. In this guide, you will find some of the best collagen powders out there on the market to keep you looking and feeling your very best.
In a Hurry? The test winner after 5 hrs of research

Vital Proteins
Why is it better?
Peptides derived from free range and grass cows
20 grams per spoonful
Some past users have seen results in hair growth and relief from joint pain
In a
Hurry? Editors choice:

Test Winner: Vital Proteins

2
Researched Sources
23
Reviews Considered
5
Hours Researching
10
Products Evaluated
Use
Effectiveness
Potency
Product Purity
Value
By Default
Criteria Used for Evaluation


Use
The benefit of powdered supplements is that they are generally easier to use.
There were two things that we made sure to keep an eye on when selecting products for our list. They needed to have no taste, and they needed to easily dissolve in both hot and cold liquids. From what we found, these types of supplements can suffer from two different problems- they clump together when trying to dissolve, and they have an unpleasant taste. Some users found that when the opened their container, they were met with an unpleasant odor, but once mixed into their drink or food, the odor disappears. So, keep in mind that smell does not always equate to taste. The ability to completely dissolve and disappear into your drinks is another important feature. We know, without a shadow of a doubt, that if you are met with a clumpy beverage- you will not drink it regularly enough to reap the benefits. That's why selecting products that dissolve and had no taste were just so important.


Effectiveness
How well each supplement works and makes you feel is one of the most important things that we considered.
How are we to measure claims of better joint and bone health, and shiner hair and skin? Pretty much every company on our list is making the same claims about their products. How we determined how well each product performed was in the past users. We took the time to sort through a lot of users reviews- both the good and the bad- to determine just how well these supplements work. Through these reviews, we were able to determine which supplements favor skin and hair benefits, which favored joint and bone health, which benefited both, and the ones that really had no positive results at all. Without definitive substantial claims from places like the FDA, we could only determine the benefits of a product based solely on how well customers reacted to the product. Another way to determine how well a product would work is to look at the ingredients. If it had a small amount of peptides that were included in a laundry list of other supplements and vitamins, we could weed out that product as not being very effective at the end goal of improving skin, bone, joint, and gut health.


Potency
How powerful a serving is is indicative how well it is going to work inside of your body.
It was very easy to tell how potent these products were- we just looked at the back label! What we discovered is that many of the average priced options offer servings that have about 8-10 grams of beneficial peptides. On the higher end of the scale are products that offer up to 20 grams, with the highest options being OXNUTRITION that offers users a whopping 21 grams. So, how much does the average person need a day? Studies show that about 10 grams is considered to be average. However, if you are an athlete or lead a very active lifestyle, you can take up to about 30 grams a day. One thing that we discovered in our research is to beware of brands that market their peptide count in milligrams! While 6,600 milligrams might seem like a lot, it is only 6.6 grams- which is far less than the average intake needed. If you are unsure of how much that you need, we suggest starting out with a lower dosage and gauging how your body feels. If you feel alright, you can always up the serving until you start to see the results that you desire. We feel that it is always better to err on the side of too little rather than too much.


Product Purity
Where ingredients come from and how they are process is important to us, and we know that it is important to you as well.
The peptides found in these formulas use primarily the skin, joints, and bones from cows, so we wanted to make sure that they came from honest sources. One of the very first things that we search for was the words 'grass fed'. You are using these supplements in your body, so whatever the cow ate to grow big and strong is going to be used in your body as well. We gravitated towards products that were non GMO, gluten free, and were friendly to those that are on keto and paleo diets. We also liked it when companies used cows that were also never fed antibiotics or hormones, because like we mentioned earlier, anything that the cow is fed will find its way into the supplements that you are taking. If you are a vegetarian, there are supplements on the market that use eggshells in lieu of animal products. These options typically are a little more expensive and often after considered to be as effective.


Value
And as always, we want to save you a little bit of money when we can.
What we found is that packaging is one way the companies are able to save the user a little bit of money while still having a quality product on the inside. Companies package their product in one of two ways- they opt for a plastic jaw with a screw on lid, or they place their product in a plastic bag. The bagged options are difficult to close, and users might need to employ the use of a tupperware container in order to keep their product fresh for the full 30-45 days of use. If you are willing to use your own containers, selecting products that are found in bags will save you a little bit of money in the long run. Most of these products carry a price tag that isn't considered too shocking, especially when you considered all of the benefits taking this supplement can bring. Options on the higher end of the price scale may set you back about the same amount of money that you would spend filling up your car with gas, and the more affordable options will cost you the same amount as a couple of fruit smoothies.
Expert Interviews & Opinions
Most Important Criteria
(According to our experts opinion)
Experts Opinion
Editors Opinion
Users Opinion
By Default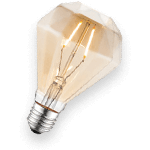 Keep in Mind
It is important to note that these products are not studied or tested by the FDA, so how well they work cannot be clinically determined. One way to determine if a product is effective is to consider what previous users had to say about the benefits that they experienced after using them on a continued basis.
Peptides
The average human needs about 10 grams of these peptides in their body. For those that live a more active lifestyle, you can take up to 30 grams a day. Most supplements on the market have about 8-12 grams per serving, but you can add more or less in your scoop as you see fit.
Farm to Table
The basic rule of thumb here is that anything that the cow ate will go into this supplement. That's why you want to make sure that you select products that claim their cows were grass fed and pasture raised, and you also want to make sure that they also did not take any antibiotics or hormones. You want these supplements to be as pure as possible.
What to Mix it With
Good news! You can mix collagen with whatever liquid suits you best. It doesn't matter if it is hot or cold, sweet or sour. Companies claim that you can mix it with water and the taste won't be affected but most people find it best with coffee or their favorite juice.
Other Factors to Consider

Taste
You know, sometimes taste is more of a mental thing. All of the collagen peptides on our list are labeled as unflavored and there honestly haven't been many complaints about the taste. A few reviewers have noted a "beefy" flavor and others have mentioned a powdery flavor. If you are concerned about the possibility of tasting the collagen, we recommend that you always mix it into something other than water. Personally, I mix a spoonful into my coffee in the mornings and add honey and cinnamon. With this recipe, I have never noticed the powder affecting the flavor of my morning ritual.
Frequently Asked Questions
q:

What is this product derived from?

a:

While many companies don't like to come out and tell you directly, this formula is derived from primarily the skin of cows, and sometimes uses the bone and muscles as well. For users that feel uncomfortable with this fact, there are also vegan options out there on the market that use ingredients such as green tea that is rich in vitamin C. For the companies that use animal products, we were drawn to companies that make a point to express that the cows used for their product were free range, grass fed, and antibiotic free. We want users to feel good about the supplements that they are taking, and the efforts that went into ensuring that they are healthy, natural, and humane.
q:

Is this supplement simply for older users?

a:

This is one of the most common misconceptions when you think of this product. While it is true that the human body slows down the process of creating it naturally in the body, there are quite a few reasons why humans are lacking in this department. If you aren't getting the right amount of nutrients and do not have a balanced diet, you also might find that your body isn't producing enough. Also, if you are hitting the gym and trying to build muscle- this is a big part of that process. In the body, this amino acid is also responsible for creating powerful amounts of glycine, which is a big part of creating creatine. If you are a bodybuilder, you are no stranger knowing how much creatine you will need to enhance muscles growth. Creatine is something that is found naturally in proteins such as meats, so if you are also a vegetarian, you will also benefit a good deal from this supplement. In short, this product is great for those getting older, for body builders, vegetarians, or just anyone that wants to make sure that their body is running to the best of its ability when fresh fruits and vegetables aren't readily available.
q:

What is the benefit of using it in a powder form?

a:

Pill supplements are available, but many users prefer to use this form for a few reasons. The first reason is that is absorbs quicker into the system and more naturally than its pilled partner. Plus, users can adjust just how many grams that they are consuming by using either a half a scoop or a heaping scoop to fit their dietary needs. What we discovered that some users like to do is add their supplement to the food that they are eating, or tossing it into a smoothie. This is a great idea especially for vegetarians (be sure to select a vegetarian option!) to ensure that they are getting all of the nutrients that meat eaters would get in their meals. Lastly, some people just have a hard time swallowing pills, and the pill options can sometimes be a (literal) hard pill to swallow.
q:

What are some of the health benefits?

a:

Most users already know that this supplement can do wonders for your skin, and some make claims that it actually helps to reduce cellulite. However, there are other benefits that seem to fly under the radar when people talk about the surface level benefits of this product. What we found to be the most impressive is that it can help build muscle. Of course, this feature will help older folks maintain muscle mass that they often lose when they age, but it can also help bodybuilders and weight trainers. This amino acid is actually quite beneficial in the development of creatine, which is one of the most important amino acids that help promote muscle growth. It can also help to normalize your digestive health.
q:

Are there any side effects?

a:

From what we researched, the possible side effects that can occur are generally pretty mild. Some users found that this unit may cause fullness or heartburn, and some have reported that it may leave a bad taste in your mouth. If you have any concerns about how your body will react to any type of supplement, we suggest that you take it to your doctor first to be sure that it is going to be the right choice for you.
q:

Are they safe?

a:

Since this is a product that occurs naturally in your body, it is completely safe to take as long as you follow the directions that are on the side of the bottle. One thing that we feel we must note, however, is that this type of supplement isn't regulated by the FDA. So, what does that mean for you? This basically means that there is no guarantee from a government agency of what exactly is found within the packaging. However, this doesn't mean that a product isn't worth taking. Be sure that you selected a brand that is trusted in the industry, and has been tested by a third party. One big thing to keep in mind when selecting the right brand for you is to not fall victim to any wild claims. There is no magic tonic or pill out there on the planet that is magically going to make you lose weight without proper diet and exercise, and there is nothing that it going to make you look 20 years younger. If a product is making these types of claims, is is best to look at that product with a skeptical eye.