Best Vegan Supplements
In a
Hurry? Editors choice: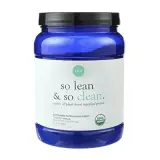 Test Winner: Ora Organic

More and more people are starting to embrace the
vegan
lifestyle, and with good reason. New studies have indicated with careful planning and help from a nutritionist or health professional, a vegan diet can be rich in the amino acids and proteins that are needed to keep a body and mind healthy and active.
One of the easiest ways to get the necessary proteins and amino acids is through the use of a vegan supplement, such as
protein powder
. Not only are they convenient and versatile, they present just as much protein as non-vegan options, and sometimes even more. As time goes on, it's no wonder why these powders are not only growing in popularity, but also in available
brands
. So if you're searching for the best vegan supplements on the market today, don't stress. We've got you covered with ten of our favorites right here.
Standout Picks
Criteria Used for Evaluation
Product Purity
Protein Type
Most people believe that proteins are simply that, proteins. That the type or kind, or what is derived from simply doesn't matter all that much. However, the truth is that there are quite a few different sources out there, and some of them can be quite vegan-friendly.
In order to be effective at helping you build healthy muscles, and regulate body fat, a protein powder needs to contain a number of essential amino acids, vitamins, and minerals. Some vegan protein powders, simply put, contain more of these than others. Also, using different protein sources also allows the body to absorb what is needed more effectively and efficiently. So while no protein source or type is necessarily the best for everyone, there are some, such as soy or hemp that have been shown to not only have a significant amount of protein but also to be easily digested by the body.
BCAA vs Non-BCAA Proteins
The acronym "BCAA" in this case stands for Branch Chain Amino Acids. Common examples of these amino acids include valine, leucine, and isoleucine. Now while they may sound relatively unimportant, the truth is that these types of amino acids are what makeup about a third of the proteins that exist in your muscle. Taken as a supplement, they can help to reduce muscle fatigue, decrease recovery time, and even help the body absorb protein. So having a vegan protein powder that contains BCAA proteins can make things a lot easier.
Taste
Once we took into account the type of proteins that the best vegan protein powders and shakes were likely to have, we also took a closer look at the overall taste. While we do realize that good taste is subjective to the individual, there are a few criteria that most people would agree were important. The first, of course, was how close it was to the intended taste. A vanilla flavored protein powder, for example, probably should taste like vanilla. The next criteria we looked at was whether or not customers reported a strong aftertaste or "twinge" that made the powder alter the taste of the liquid that it was dissolved into. After all, if you're expecting a creamy cherry milkshake and it tastes like someone splashed a mouthful of lime juice into the mix you're less likely to drink it.
Ease of Use
No one likes a vegan protein powder that doesn't mix easily and completely into their chosen drink. The ability of the powder to dissolve completely and easily into a liquid, and still provide the protein that is desired was another criteria that we closely considered when finding the best protein powders on the market today. Often the mixing ease of the powder depended not only on the ingredients but also on how they were processed. A vegan protein powder that feels chalky or gritty to the touch is likely to be difficult to dissolve completely, either by stirring or shaking the mixture.
Subscribe to our Newsletter