Best Vegan Supplements
last updated:
Feb 07, 2020
More and more people are starting to embrace the vegan lifestyle, and with good reason. New studies have indicated with careful planning and help from a nutritionist or health professional, a vegan diet can be rich in the amino acids and proteins that are needed to keep a body and mind healthy and active.
One of the easiest ways to get the necessary proteins and amino acids is through the use of a vegan supplement, such as protein powder. Not only are they convenient and versatile, they present just as much protein as non-vegan options, and sometimes even more. As time goes on, it's no wonder why these powders are not only growing in popularity, but also in available brands. So if you're searching for the best vegan supplements on the market today, don't stress. We've got you covered with ten of our favorites right here.
In a Hurry? The test winner after 14 hrs of research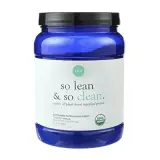 Ora Organic
Why is it better?
Varied protein sources
Easier to digest
Realistic flavors
In a
Hurry? Editors choice: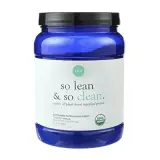 Test Winner: Ora Organic

13
Researched Sources
1,788
Reviews Considered
14
Hours Researching
16
Products Evaluated
Product Purity
Taste
Ease of Use
By Default
Criteria Used for Evaluation


Product Purity
Protein Type
Most people believe that proteins are simply that, proteins. That the type or kind, or what is derived from simply doesn't matter all that much. However, the truth is that there are quite a few different sources out there, and some of them can be quite vegan-friendly.
In order to be effective at helping you build healthy muscles, and regulate body fat, a protein powder needs to contain a number of essential amino acids, vitamins, and minerals. Some vegan protein powders, simply put, contain more of these than others. Also, using different protein sources also allows the body to absorb what is needed more effectively and efficiently. So while no protein source or type is necessarily the best for everyone, there are some, such as soy or hemp that have been shown to not only have a significant amount of protein but also to be easily digested by the body.
BCAA vs Non-BCAA Proteins
The acronym "BCAA" in this case stands for Branch Chain Amino Acids. Common examples of these amino acids include valine, leucine, and isoleucine. Now while they may sound relatively unimportant, the truth is that these types of amino acids are what makeup about a third of the proteins that exist in your muscle. Taken as a supplement, they can help to reduce muscle fatigue, decrease recovery time, and even help the body absorb protein. So having a vegan protein powder that contains BCAA proteins can make things a lot easier.


Taste
Once we took into account the type of proteins that the best vegan protein powders and shakes were likely to have, we also took a closer look at the overall taste. While we do realize that good taste is subjective to the individual, there are a few criteria that most people would agree were important. The first, of course, was how close it was to the intended taste. A vanilla flavored protein powder, for example, probably should taste like vanilla. The next criteria we looked at was whether or not customers reported a strong aftertaste or "twinge" that made the powder alter the taste of the liquid that it was dissolved into. After all, if you're expecting a creamy cherry milkshake and it tastes like someone splashed a mouthful of lime juice into the mix you're less likely to drink it.


Ease of Use
No one likes a vegan protein powder that doesn't mix easily and completely into their chosen drink. The ability of the powder to dissolve completely and easily into a liquid, and still provide the protein that is desired was another criteria that we closely considered when finding the best protein powders on the market today. Often the mixing ease of the powder depended not only on the ingredients but also on how they were processed. A vegan protein powder that feels chalky or gritty to the touch is likely to be difficult to dissolve completely, either by stirring or shaking the mixture.
Expert Interviews & Opinions
Most Important Criteria
(According to our experts opinion)
Experts Opinion
Editors Opinion
Users Opinion
By Default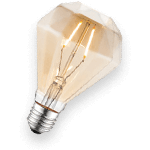 B12
Many vegans suffer from a B12 deficiency. Ideally, we should be ingesting 2.4mcg each day. Aside from a supplement, it can be difficult to find vegan foods that are rich in B12. If you can find organic mushrooms that were grown in rich, nutritious soil, that would be a great source. Other than that, you may find some fortified products, such as plant milks and soy products.
Mixing
Unless you really want, there is no reason to feel like you have to mix a protein powder with water. Even if it claims to have no taste, there may be something a little bit weird about the flavor or consistency. One of the best ways to sneak powder supplements into your drinks is to use them in a smoothie.
Allergies
If you have sensitivities or allergies to certain foods, you'll definitely want to take that into account when choosing the right vegan protein powder for you. While many of these powders contain ingredients that are a great alternative to people with food allergies, some do contain protein sources such as soy, nuts, or wheat may all be present in one form or another. So if you have a known food allergy, make sure that you read the ingredients, and call the manufacturer if you have any questions regarding the vegan protein powder, and how it was produced.
What is your motivation?
As you can imagine, not all vegan protein powders are created equal. However, it also should be noted that not all of them are created with the same goal in mind. Some powders are formulated to help the weight-lifter gain muscle mass quickly and recover fast from a great work out. Others are designed to help maintain their muscle mass during a time of less caloric intake. So when you consider what protein powder to use, you'll need to think about why you are using it.
Other Factors to Consider


Value
It's always a good idea to check out how long each product will actually last you. Think about how many scoops or pills you will use per day. If you really want to get down to the value of the product, you could create a large spreadsheet with all of the math.
Another good point to consider is the shelf life of a product. If you go on a 10-month hiatus and forget to take it, will it still be okay? Like all good things, vegan protein powders don't last forever. In most cases, their expiration date of effectiveness is about a year or two after they were first packaged. While you certainly can use them after this time, provided that they've been kept in good condition, using them prior to their expiration date is a more viable option.


Side Effects
While vegan protein powders can certainly be a benefit to most, some people with certain conditions may find that other options are a better choice for them. If you are considering using a vegan protein powder for the first time, even a high-quality one like those presented here, talking to your doctor or trainer is a good idea. They can often provide recommendations on what to avoid, what to look for, and if they can't, they can often provide resources to help you determine what is best for you.
Frequently Asked Questions
q:

I'm not a vegan. Should I still consider using vegan protein powders?

a:

In a word, yes. In addition to providing a great overall source of protein in your diet, there are a lot of other advantages to using these types of powders. First, they are also a fantastic source of highly digestible fiber and essential fatty acids. Both of these nutrients are a great way to keep your body and mind healthy and active. And unlike traditional sources of protein, they are often lower in calories and fat, which may be more in line with your personal active lifestyle.
q:

What's the best way to use vegan protein powder?

a:

Most people enjoy protein powder in the form of shakes or smoothies. They use it as an added boost in their favorite mixes of fruits, juices, or even milk, although doing so does change it's vegan profile somewhat. It can also be added to hot cereals such as oatmeal or cream of wheat as well.

Some vegan protein powders, however, are also well suited to be mixed in with your favorite solid foods and included in everyday meals. They can add a great nutritional boost to bread, cereals, casseroles, and even cakes or pies. It's definitely worth experimenting with many of these protein powders to see where and when you can use them.
q:

When should I drink a shake made from vegan protein powder?

a:

When you actually drink a protein shake made from vegan ingredients is entirely up to you. However, most trainers and doctors advise that you consume something with protein after a significant workout or when you want to replace a meal during a weight loss diet plan. Some people do prefer to drink their shake or smoothie first thing in the morning to give them that extra boost of energy that can carry them throughout the day.
q:

How do I know that a vegan protein powder is safe for me to use?

a:

While not regulated by the Food and Drug Administration, quality vegan protein powders are still put through a rigorous set of quality assurance and quality control measures at the company. Many also take the measure of packaging and shipping to make sure that you're presented with the most sanitary and healthy product. Characteristics to look for in the best vegan protein powders are a sealed canister, a complete ingredient list, along with nutritional information, the ability to easily return the product for a refund, and evidence of quality control measures being taken, such as a stamp or seal on the packaging.
q:

Is there a "best" vegetable source for protein?

a:

The best source of protein if you're a vegan depends on a few different factors, including your overall health, the availability of the particular foods, and how they are prepared. If you're looking for the vegetable source that provides the most grams of protein per serving and is easily digestible by most people, there are a few contenders. One of the best is edamame, or cooked soybeans, which boast 18 grams per 1 cup serving. Another option is seitan, which is also known as wheat gluten, which can provide a whopping 25 grams of protein per 3.5 ounces serving. However, some find that seitan may cause an allergic reaction for some people. It should be avoided by people who have celiac disease or gluten sensitivity.

Lentils, which are also a great source of fiber and carbohydrates that can be digested slowly for long-term energy, can also provide a great source of protein, nearly 18 grams in total per serving.

Truth be told, there are plenty of plant-based sources of protein available on the market today, and with careful planning, a vegan can easily get the correct amount of protein that he or she needs to thrive. A vegan protein powder, such as the ones listed here can be a great way to help meet the daily protein requirements without sacrificing convenience or taste.
q:

Why should I use a vegan protein powder instead of just eating the vegetables?

a:

While eating vegetables is always a good practice when considering a healthy lifestyle, and they do provide a wealth of nutrients, including protein in some cases, eating enough of them to be the only source of protein in your diet can be a bit troublesome. The truth is that the human body needs approximately 0.36 grams of protein per pound for someone with a sedentary lifestyle. If you're more active, you'll need more. So for example, if you weigh 150 pounds, that means that at the minimum you'll need 54 grams of protein per day to maintain health.

Translated into raw vegetables, that means that you'll have to eat at least three servings of cooked soybeans a day to meet the minimum requirement for protein. And as anyone who has prepared or cooked soybeans, preparing and eating three cups a day can get a bit tiresome. Plus, eating only one vegetable type to meet your protein needs can get a bit boring.

So one of the advantages of the best vegan protein shakes is that they offer a convenient, and nutritious choice compared to eating the raw or cooked vegetables. Not only are they easier to prepare, and offer a great variety of taste, but they also provide a great nutritional boost that you can't always easily get from vegetables, whether they are raw or cooked.

Another advantage of these vegan protein powders over everyday vegetables is that you know exactly how much protein you'll be getting, without question in each serving. Since the amount of each vegetable is known by the manufacturer, as well as the quality of the vegetable, they can easily determine the average amount of protein that you'll be getting in each serving.
q:

Can a vegan protein shake make you gain weight?

a:

By themselves, probably not. However, depending on what you mix with them, you may see some weight gain due to an increase in caloric intake. Simply put, if you put in more calories than you expend, you're going to gain weight. That maxim is true whether you are using a vegan based protein powder, or one based on whey protein for example.

It should be noted, however, that those who use vegan protein powders often note that they don't gain weight as readily as other forms of protein powders. However, that is most likely because the vegan protein powders are often mixed with low-calorie liquids, such as juice or water.