Best Flannel Lined Pants – 2021 Edition
last updated:
Jan 07, 2021
Have you ever woken up to frigid winter temperatures that were well below zero, snow that continued to fall with no sign of stopping, and an icy cold car that you had to start for work? Alas, you had to continue with life as if you weren't in danger of frostbite just by looking out the window. Well, to counteract the bad news of you actually having to leave the confines of your warm abode on these days, we come with a bit of good news. Flannel lined pants.
Yes, it's true… these pants look like jeans or simple khakis but are lined with flannel and will keep you warm and comfortable while still looking professional. While we at GWA can't help you call in a 'snow day' from work, we can certainly help you get there feeling more comfortable and toasty warm.
In a Hurry? The test winner after 14 hrs of research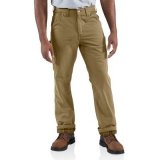 Carhartt Men's Washed-Duck Dungarees
Why is it better?
Warm
Durable
Many pockets and loops
In a
Hurry? Editors choice: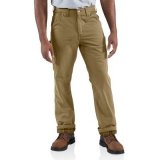 Test Winner: Carhartt Men's Washed-Duck Dungarees

13
Researched Sources
2.4k
Reviews Considered
14
Hours Researching
19
Products Evaluated
Fit
Style
Materials
Comfort
By Default
Criteria Used for Evaluation

Fit
As far as fit goes when you're selecting your flannel-lined pants, the most popular fit is the relaxed style because it offers plenty of space and freedom to move.
However, that doesn't mean that you might not like some of the classic slim-fit design pants, because much of this depends on the brand, fabric flexibility, and personal preference. When figuring out what fit works best for you, you'll need to look at the fabrics in the flannel-lined pants to see their flexibility levels, and it also is a great idea to go to the store and try on a few different types of fits with varying brands to see what is most comfortable for you. Flannel pants come in three different fit categories, which are classic, relaxed, and slim. We'll cover each one below.
Classic Fit
Flannel-lined pants designed with the classic fit are usually what we'd call an average, or standard fit. They are a bit snugger than some of the other fit categories, which can restrict movement unless the pants are designed with flexible materials.
Relaxed Fit
Flannel-lined pants made with the relaxed fit style usually provide you with a lot of extra room in the pants, which you'll find in the seat and thigh area. You get a roomier type of pant with this fit, and plenty of freedom to move with or without flexible material designed into the flannel-lined pants.
Slim Fit
Slim-fit pants are more contemporary and designed with slimmer legs when compared to classic and relaxed fit pants, but also don't fit too tight in important areas. With slim fit flannel lined pants, the pants are still designed to include leg openings that will fit over work boots.

Style
The cut and fit of the pants have already been discussed, but we haven't explored the style of the pants.
Whether the pants will be primarily used for work, or as your go-to winter pants, chances are that you want to look good doing it. Pants are offered in many different styles, colors, and fabrics.
For the style, we focused on researching the shape of the bottom of the pant, such as skinny, boot cut, or flared. Additionally, when talking about style, of course, we need to mention the colors. Luckily, most of these pants are available in neutral colors that can be easily matched with any shirt. However, if you are specifically looking for a black pant, it's good to know if the fit and style you have fallen in love with are offered in black.

Materials
Most flannel-lined pants are made out of one of the two standard fabrics: cotton duck or denim.
Remember, the cotton duck fabric has no relation to ducks and is actually a name for a durable type of cotton. What can you expect if you buy either denim or cotton duck flannel pants? We'll break that down for you in more detail below.
Denim Pants
With denim, you get pants that are known to "break-in" to fit well as you work. Basically, the more often you wear and wash denim pants, the more comfortable you'll experience, and the better they will fit you. Denim work flannel lined pants are designed with thicker materials than your standard, casual jeans. Also, many denim work pants come with flannel-lined material to help keep you warm while you work outside. Denim pants don't tend to be as durable, strong, and long-lasting as duck cotton pants, but are usually more comfortable.
Cotton Duck Pants
Cotton duck flannel lined pants tend to be more durable than denim, and since they have a smooth surface of the material on the exterior of the pants, they won't snag and tear as often as denim will when you are working outside. Also, most cotton duck pants aren't flame-resistant, but they work better than denim will in high-heat situations, like welding or other activities. Cotton duck pants can also work like denim and become more comfortable as you wear and wash them, but overall, they tend to not fit as comfortably as denim.

Comfort
Some brands also make special fabric blends, like cotton combined with nylon to add flexibility or a cotton duck fabric that can resist flames.
Typically, brand-specific fabrics still include some kind of cotton or denim on the exterior of the pants. So, when you're trying to decide if you want denim or cotton flannel pants, what do you need to think about? Really, focus on whether or not you'll be around fire or flames, and if so, then you're probably better off with cotton duck flannel lined pants. The other major factor you'll have to decide is whether you want flannel lined pants that are more durable, or pants that are more comfortable, because depending on the material you pick, you may have to sacrifice one or the other.
If comfort is a major feature for you, then you'll want to go with denim flannel-lined pants, since they do tend to feel much cozier when you're working. However, if durability is your main priority, the duck cotton pants will be the better option for you.
Also, you'll need to know a little bit about fabric weights, as that's another feature of fabric that could factor into your decision. Most manufacturers of flannel pants will list the weight of the fabric in the description—so knowing what that means can help you make your decision easier. Heavier fabric weights, like 14 ounces in fabric, are usually found on heavy-duty work clothes and work better in colder temperatures. Lighter fabric weights can be less durable, and usually works better for warmer weather. Since you'll want to focus on warmth when working outside in the winter, a heavier fabric is probably the better option, and will also offer a lot of durabilities.
Expert Interviews & Opinions
Most Important Criteria
(According to our experts opinion)
Experts Opinion
Editors Opinion
Users Opinion
By Default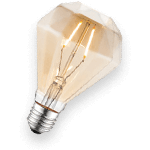 Breathability
One of the best traits of flannel is its breathability. The cotton that flannel is made out of is quite versatile and helps to keep you warm in cold weather and cool in warm weather. This is one of the main differences between fleece and flannel. Fleece is great at trapping warmth but doesn't offer as much breathability.
Starting Your Day
If it is just TOO cold outside and you can't seem to get your day started, there are a few tricks that you can use to kick into gear. First of all, start by warming up your body from the inside out. Eating something spicy or enjoying a hot cup of tea or coffee will give you a nice warm internal feeling. Another great tip for getting dressed in the cold is to throw your clothes in the dryer before putting them on. Sometimes the shock of a cold pair of pants on your bare legs is enough to make you jump back into bed.
Other Factors to Consider

Features
Flannel lined pants also come with a wide variety of outdoor work features that can really aid a person planning on doing a lot of outside projects during the colder winter months. Several of the features on these pants add durability to make the flannel-lined pants long-lasting, while others offer features that will help you hold your tools and items easier. Depending on what you plan to be doing outside while you wear your flannel pants, you can opt for, or opt-out of, some of these features depending on the brands and styles you select. Most extra work features you'll find on flannel pants include:
Strong Seam Construction
Many brands make their flannel pants with triple-stitched main seams or with taped seams, which helps keep the pants together longer even if you wear them often and put them through a lot of abuse.
Extra Rivets
Several styles and brands we provided on our list use rivets on their flannel lined pants and these rivets help to reinforce steams to make them stronger and last longer.
Bartacks
Some brands and styles of flannel pants come with bartacks designed into them, which are extra reinforced stitching.
Strong Zippers
Many options of flannel pants include strong zippers that are made to hold up against dirt and grime and last longer than the average zipper found on more casual pants.
Durable Water Repellant (DWR)
Although not as common of a feature on flannel pants, some styles include DWR treatments to help keep water away from your body as you work, helping to repel moisture.
Extra, Wider, and Stronger Belt Loops
Another major feature you'll find with flannel pants is reinforced belt loops that are often stronger and wider, and many times pants have more than one loop. This is a great feature to have if you need to hold a hammer or anything else in your loop while you work.
Reflective Tape
Some brands also make their flannel pants with reflective features to keep you both visible and safe.
Wind-Blocking Features
Although not a standard in all flannel pants, you'll find many brands that do offer pants with wind blocking technology. Many of Carhartt's flannel pants include this feature.

Versatility
Aside from the obvious fact that flannel lined pants are warm, they can serve you in very tangible ways during winter.
They look like a pair of jeans, but they feel like pajamas. When it comes to heading out for your day of winter living, this combo of comfort and looks is really optimal. Frozen legs will no longer be a thing. Let's say you just got out of a movie, but you had to park in the outskirts of the massive parkade, with your flannel pants on, you will not need to put up with that feeling of your legs turning frozen. You have better protection from the wind. The extra layer really does create a better wind barrier.
You will be warm no matter where your day takes you. Some people work in offices that just don't seem to ever be heated properly, or maybe there is a long walk from the car to point B, and perhaps, you are just one of those people who are always cold. No matter where you go in your day, with flannel-lined pants on, you will stay warm.
Frequently Asked Questions
q:

Should I wear an extra layer under my flannel lined pants?

a:

Well, this is definitely a matter of choice. If you aren't someone who normally wears undergarments, why start now? While these pants will definitely help to keep you warm, if it is an extremely cold day, you may want to add a layer of long johns underneath.

With this in mind, if you do plan on adding an extra thick layer underneath, it is advisable to order a size up so that the pants won't be too tight on your legs. The style of flannel pants you settle on will really be up to you, and again it's a good idea to try on the different styles to see what you like. The better you feel, the more you'll like working in your flannel-lined pants.
q:

If I plan on loading myself up with tools, should I order a size down?

a:

No, no matter how much weight you plan on adding to the pockets or hooks, it is not recommended to order a size smaller than usual. This could limit your movement and would definitely be less comfortable.

An easy solution to this would be adding a belt to your work get-up. This way you still have the same movement in your legs and the pants stay secured around your waist.
q:

If I do buy flannel lined pants, which styles are best for outdoor activities?

a:

Flannel pants come in a wide variety of style options, but the best styles for outdoor activity are usually cargo pants, carpenter pants, and bootcut pants. All of these styles have essential features and functions that can better help you meet your outdoor needs.

Cargo Pants
Cargo pants are a popular option for those working outdoors since they have very large pockets that come with them. The large pockets found on these pants make it very easy to carry the equipment you might need along with you.

Carpenter Pants
Carpenter pants also have many different pockets and feature extra loop areas that can hold tools. Most of these flannel lined pants are made with work and labor in mind but aren't as useful if you plan on doing other outdoor activities in them. While they have several pockets, they usually aren't as large as those featured on cargo pants.

Bootcut Pants
As a fashion statement, this style is pretty popular, and one benefit for work-oriented flannel-lined pants here is that the flared leg is easy to place over work boots. If you know you'll need, or are required, to wear work boots when working outdoors, these flannel lined pants make a good option. However, if you are planning on wearing your flannel-lined bootcut pants outdoors, you'll want to consider getting them in a strong material for extra durability.
q:

Should I choose duck cotton or jean flannel lined pants for work?

a:

Jeans have historically been the type of pants most people wear when doing work outdoors, or even engaging in activities for fun while outside. When jeans were first made, they were designed with things like durable metal rivets because they were supposed to be used for working outside. Many miners used them during the California Gold Rush for just that reason.

However, if you want flannel lined work pants, remember that jeans are not your only option. Just because you plan on working outside does not mean your flannel-lined work pants must be jeans—there are plenty of flannel lined work pants that also come in duck cotton, and each material offers its own set of benefits and drawbacks.

Duck cotton flannel lined pants will offer you more durability, while denim will provide you with more comfort. What you really feel you need in your work pants will be up to your personal preference, and you don't have to lean towards denim just because it's the more traditional option.
Subscribe to our Newsletter