Best Gore-Tex Pants – 2021 Edition
last updated:
May 06, 2021
If you are spending some time in the wilderness this summer, then most likely when it comes to your clothing you are going to want them to be durable, waterproof and comfortable. That is why the best material you can get any of your outdoor clothing in, is Gore-Tex.
The features that Gore-Tex bring to your clothing, is it will protect you from the rain and will also allow your clothing to breathe and allow for the musky air to exit and fresh air to come in. Now, one of the most important pieces of clothing that you will want to make sure is made from Gore-Tex material is your pants. Your pants are important as they are the piece of clothing that is most susceptible to getting wet, this way even if you find yourself in wet weather, you will be protected.
In a Hurry? The test winner after 11 hrs of research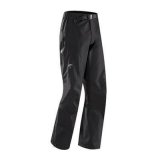 Arc'teryx Beta AR
Why is it better?
Micro-seam allowance reduces bulkiness and weight
A polyester tricot lining slides easily over mid-layers
Integrated ¾-inch zippers allow for easy removal of footwear
In a
Hurry? Editors choice: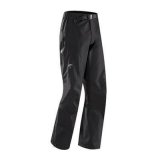 Test Winner: Arc'teryx Beta AR

15
Researched Sources
1.1k
Reviews Considered
11
Hours Researching
15
Products Evaluated
Fit
Comfort
Features
Value
By Default
Top 10 Pairs of Gore-Tex Pants
Criteria Used for Evaluation


Fit
What these all have in common is the implementation of Gore-Tex technology.
As you already know, this is a type of fabric that is suitable to withstand all kinds of certain weather conditions. Thanks to its membrane and laminate, you can enjoy the material that is waterproof and windproof. With a Gore-Tex, licensed product, this is a guarantee. No matter the product, this is a certainty if it uses authentic Gore-Tex technology. However, past this, there are some design features that you can look for that enhance the durability and weather-resistant properties.
One of which is the reinforcement that is used in the high-wear areas (for example the instep and hems). It is a good sign when these areas have extra protection against abrasions and chafing. To do so, manufacturers can use different types of technology and fabric. Also, keep an eye out for enhancement in the waterproofness, which could include both the seams and zippers. To ensure that you are guaranteed to be kept dry, past the Gore-Tex fabric, it is a huge addition when the seams are fully-taped and when the zippers are resistant to water.


Comfort
The incredible fabric immediately delivers a breathable experience for your legs, but the comfort of these Gore-Tex pants goes way beyond that.
While there are several features that you can look out for, prioritize the pants that sport a gusseted crotch and articulated knees. If you were wondering why so many entries on this list implemented these two design features, you are about to find out why.
When you see "gusseted crotch" it is in reference to the way the crotch area of the pants is sewn. A gusset is simply a piece of denim that is shaped in the way of a diamond. When this is sewn into the crotch area of trousers, it eliminates several seams and ensures you have more maneuverability and a higher amount of comfort. Meanwhile, articulated the knees is a very similar technology.
If you closely look at a pair of pants that have articulated knees, you will notice that they closely resemble the shape of a human leg. As opposed to a straight fit, this allows you to have a greater range of movement. In times where you need to crouch or kneel down, you will immediately see the difference.


Features
It is possible that you are sitting there asking yourself how a pair of trousers could have convenient features.
Normally, you are right to think so but Gore-Tex pants are special. There are actually quite a lot of features to look out for that will deliver convenience to you. Some may even be a deal breaker in certain circumstances. For example, some will come equipped with full side zippers that give you an easy way to put them on/off with boots on. Or, with laminated powered cuffs that will easily fit over your boot to keep out any snow.
Of course, convenience does not have to be in-depth or complicated, either. Features as simple as having an elastic waistband with a drawcord for adjustability and having a standard fit to accommodate underneath clothing can play a major role in the decision process. Basically, if you come across a feature while searching through these types of products and you find yourself saying "Man, that would be convenient", you know it is a worthwhile addition.


Value
Speaking of user-preference, this personifies that with flying colors.
With any type of apparel that exists in the world, the seller options will always come into play. For Gore-Tex pants, it comes down to size and color. These are the primary options you will have at your disposal and one is optional and the other is mandatory. To explain, choosing between colors is all about your style. If the colors provided do not satisfy you, then it may force you to go in a different direction. However, if you wanted to, you could still invest in a pair where you were not in love with the color and get some use out of them.
But, the same thing can't be said in terms of size. This is critically important as though some will have an elastic waistband, you still need a general size to adapt for you. For instance, if you are a heavier individual who wears XL clothing, pants that stop at large may not work for you. The same goes for extra-small folks.
Expert Interviews & Opinions
Most Important Criteria
(According to our experts opinion)
Experts Opinion
Editors Opinion
Users Opinion
By Default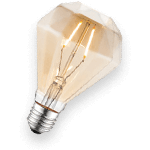 Proper Use
There are some general tips that you can follow to extend the life of your pants as long as possible. Use them based on their design. If they are lightweight in nature, do not expect them to withstand repetitive or prolonged rugged activities. Also, when you are not wearing them, take care of them so they are not exposed to accidental cuts and damages. All that said, you can expect them to last based on the frequency of use, and most of these pants will stand up to a lot
Make Sure They Fit
When looking for a pair of Gore-Tex pants make sure to not only check that they will offer the best protection but that the size you decided to go with will also fit comfortably. The best way to make sure that the pants you have your eye on will fit properly is to check the sizing chart provided by the supplier and also by checking the customer reviews.
Keep Them Stylish
Even though these pants main priority are to offer the best comfort and protection to you on your next outdoor trip, you also want them to be stylish like you would any clothing. Make sure to check that the supplier offers the pants you are interested in, in a variety of colors and styles and that way you can choose which style appeals to you the best while still getting the protection and comfort you desire.
Other Factors to Consider


Protection
For a normal pair of pants, this may not be something you even think about. Jeans, for example, will undoubtedly always have multiple pockets. However, not all Gore-Tex pants have pockets and this may, or may not, be important to you. Generally, you do not need pockets large enough to hold your tablet or massive smartphone. But, you may want to hold your wallet, cash, or other key essentials. Or, you may simply want to walk with your hands in the pockets.
If you want pockets and the brand you are looking at does not have them, you can still survive. Unless they are tight-legged, you could still access pockets from your interior pants (if need be). This is the first criterion to really be user-preference. Thus, it depends on your preference as to if this is even close to an issue for you.


Breathability
When you are looking for pants or any clothing that is made from Gore-Tex material, you expect that clothing to protect you against wet terrain but also to be breathable and keep you feeling fresh. That is why when you have your eye on a pair of pants that are claiming to be breathable, you need to ensure that they are in fact durable. You can do this by checking the material or customer reviews, or you can check to see if the pants have visible vents.
The reason that breathability is so important is that when you are hiking or spending quite some time in these pants you can start o gain some musky and stale air in your pants which can cause discomfort. By having your pants breathable, it will rid your pants of that stale air and cycle in some fresh air to ensure you stay comfortable and feeling fresh.
Frequently Asked Questions
q:

Is there a way to fix my pants if they get damaged?

a:

Gore-Tex technology is highly-efficient and amazing, but it is certainly not perfect. Just like anything else, there may be times where your Gore-Tex pants succumb to abrasions, holes, and general damage. Even if the fabric is resistant to them, it can still happen. Thankfully, depending on the extent of the damage, you can patch certain abrasions and holes. If it is too large, you may be out of luck. However, you can find repair kits at certain specialty stores. Or, you can order it online.

What you get with this kit are adhesive patches that will provide you an instant fix to maintain the integrity of the fabric. After all, if they allow water inside they kind of lose their purpose. For a more long-term solution, you can also contact Gore themselves as they will give you all the information you need about contacting a repair center.
q:

What is the proper way to wash these pants?

a:

This is not clothing that you should randomly wash with any preference. To be honest, there are many restrictions on washing Gore-Tex garments. Thankfully, you can wash them in a washing machine and Gore recommends that you do so with warm water and a small dose of liquid detergent. However, they put an emphasis on certain types of washing liquids to stay away from.

A plethora of liquids that they do not recommend using is powder detergents, stain removers, fabric softener, and bleach. In specific, Gore states that bleach could affect the color and overall performance of the Gore-Tex technology. In addition to all of this, you should also complete a second rinse cycle to ensure all detergents are removed. But, you do not have to wash this by itself. If need be, you can do so with similar garments (ones that are not heavily soiled).
q:

Gore-Tex has a guaranteed to keep you dry promise, what is it?

a:

When you are searching for apparel with Gore-Tex fabric, you may come across the guarantee from Gore. It is simply called the Guaranteed to Keep You Dry Promise. The name clearly identifies what they are promising, but what exactly are the logistics behind it? If you feel for any reason that the material is not up-to-par and providing you with the utmost in breathability, windproof-ness, and waterproofness, they will either refund, repair, or replace your purchase.

On their website, they state that it does not matter to them who is manufacturing their technology, as long as it is certified by Gore then this guarantee applies to your product. This proves that they are confident in themselves and willing to do anything to keep their customers happy, which is a huge plus.
q:

What exactly happens to Gore-Tex products when someone returns them?

a:

This question plays right off to the last one, in this sense. What happens to the product when someone is not satisfied with their purchase and wants to return it? To begin with, all Gore-Tex products must be tested for quality standards. But, mistakes happen in the workplace and there may be a chance you get a faulty product. When this happens to someone and they return it, it once again gets examined.

Gore will indulge in several tests to conclude what the issue was in the first place. Clearly, they are devoted to their craft and do everything in their power to ensure consumer satisfaction.
q:

Will these pants keep you warm?

a:

This is a funny question to answer. Technically, these types of Gore-Tex pants will keep you warm because they are resistant to various weather conditions (water, wind, etc.). Top this with the ability to wear pants underneath them, and you will not need to worry about getting cold (depending on the weather that you travel in). However, if you are talking in purely technical terms, there are no design features that will enhance the warmth. You could argue that being resistant to the wind will do so, but this is referring to any insulation properties inside (which are non-existent in Gore-Tex technology).

So, if you are traversing in extremely cold conditions and do not have any apparel underneath the pants, chances are you are going to get cold and they will not keep you warm. The answers to this question can contradict themselves, so just know that there is no insulation technology implemented.
Subscribe to our Newsletter