Best Grill Brushes
last updated:
Feb 07, 2020
It seems that it has been an endless winter- but the tides are finally starting to shift, and that means one thing: it's the outdoor cooking season! Last summer, you probably didn't realize that your last time cooking was going to be your last for the season- so you may be met with incredibly grimy and filthy grates when you lift the lid to your grill. Cleaning those grates with that old and tired bristle brush that came with the unit itself may help a little, but if you really want those grates to shine this season, you might want to invest in an updated and high-quality model. We did our research to find the best products out there so read on to find the best one for you.
In a Hurry? The test winner after 18 hrs of research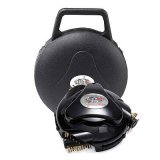 Grillbot Automatic Scrubber
Why is it better?
Easy to use
Cleans it for you
Easy to wash brushes
In a
Hurry? Editors choice: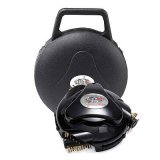 Test Winner: Grillbot Automatic Scrubber

12
Researched Sources
2.1k
Reviews Considered
18
Hours Researching
19
Products Evaluated
Safety Hazards
Ease of Use
Value
Durability
By Default
Criteria Used for Evaluation


Safety Hazards
Safely was our number one priority when compiling this list, because there are plenty of things that can go wrong when cooking this summer- but getting sick from dirty grates should never be one of them. We know that it is a hassle to clean them down every time that you are done using them, especially because they are not the easiest of surfaces to clean. However, if you ask any chef- both indoor and outdoor- what the most important thing is when cooking, almost all of them would tell you to ensure that all of your spaces are clean.
Cooking outside should always be fun, and taking some of the work out of ensuring that you are working in a safe space is incredibly important. We hope that you have a fun and safe summer filled with hot dogs, BBQ ribs, and and the best burgers in your entire neighborhood!


Ease of Use
No one likes to spend a lot of time slaving over getting their cooking surfaces clean- we want you to have more time cooking and less time cleaning. Often, cooks have to really dig into the scrubbing process to get them sparkling like new- and we don't like that idea. We wanted to select products that were as easy to use as they were effective. That's why we made the Grillbot our number one choice- because the only work you will have to do is to turn on the on the button and let the little robot do the rest of the work. For those that didn't want to spend the extra cash on a cleaning robot, we gravitated toward models that utilized the use of steam- which made grate gunk come off easily- and ones that had long rubber grips.


Value
Spending a lot on cleaning supplies is no fun. everyone prefers to save their money for the more exciting things- like steaks, snacks, and flowers. We kept this in mind as we searched for the best tools out there on the market. We wanted to make sure that they were still made with quality materials and had a smart design- but we also didn't want them to put any unnecessary strain on your party funds for the summer. We did make one exception, however, with the Grillbot. The Grillbot does have a pretty hefty price tag- but it's a robot that cleans your grates for you! We just couldn't resist such a neat product and found that it was well worth the padded price tag.


Durability
If it can't clean all of that gunk that is clinging to your grates, then it's just an expensive hairbrush. When conducting out research, we made sure to pay close attention to what people were saying about how well they performed. Sure, wooden designs might be incredibly eco-friendly and safe for all types of grates, but they typically underperformed when compared to their stainless steel counterparts. Products that utilize steam to help kick up gunk were fantastic- but if they didn't have a long enough handle, that was a bit of a problem. When you are dealing with high temperatures- and especially with hot steam- you want to make sure that you put a good deal of distance between you and the heat source. If the unit didn't have a long enough handle, we moved on to a different design.
Expert Interviews & Opinions
Most Important Criteria
(According to our experts opinion)
Experts Opinion
Editors Opinion
Users Opinion
By Default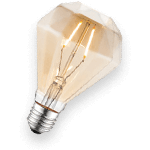 Cooking outside
Cooking outside is one of the best parts of summertime. Food that is cooked outside in the fresh air on hot grates just tastes better. However, if your grates are dirty and still have residue from the last meal you cooked- outdoor cooking can quickly become a breeding ground for bacteria. We realize that cleaning all of your outdoor surfaces can become a real hassle because these surfaces and tools cannot just be thrown into the dishwasher like when you cook inside. However, by equipping your outdoor cooking space with the right tools will ensure that cleanup with be a lot more easier and enjoyable than has ever been in the past. While researching for the best tools to keep your space clean, there were a few things that we kept in mind.
Other Factors to Consider


Materials
Due to the fact that the classic models that utilized short, individual stainless steel bristles are starting to get a bad rap, companies are making an effort to create safer alternatives that also carry the same level of effectiveness. One new thing we noticed is the use of steam to help kick up gunk. Many of the coiled steel models require it to be soaked in water and used on hot grates, snd we think that this is one of the best and safest methods out there. We loved the Grill Daddy models that actually had a reservoir right in the unit to be able to control the amount of water used.
Frequently Asked Questions
q:

Do I really have to clean my grates?

a:

Let's say you have been marinating a bag of chicken all day, and it is finally time to heat up those grates and get to cooking. But there is one problem- you forgot to clean the grates after you finished up your last meal. You stare down at the grimy grates, and you wonder 'do I really need to clean them?'. We have all been there. The answer to the question: yes, you need to clean them.

Leftover food particles that have been sitting out in your hot garage since last weekend are a breeding ground for bacteria, and placing uncooked meats on them is a recipe that can really make you sick. If you have already ordered your new brush but it hasn't arrived yet- there is something that you can to kill that bacteria wia thout the use of harmful chemicals. Wiping the grates down with coffee is a great solution to kill off that bacteria- and it's something that is completely safe (and might even give your BBQ an interesting flavor).
q:

How do I clean them when I am done using them?

a:

Your grates are all fresh and clean and ready to cook, but now you have a new problem: your cleaning utensil is now a grimy mess. So, how are you supposed to clean it? It might sound a little crazy, but the best way to clean it is to dig out your old and retired brush. Use the old one to knock off any large pieces of debris, and then fill up a bucket with a little bit of dish soap and water.

Soak the newer model in the bucket for a few minutes, and then use the old one to wipe off any remaining gunk. It might seem a little bit silly to use one to clean another- but it is the tried and tested method of all outdoor cooks to keep all of their utensils nice and clean, since throwing them into the dishwasher is not on the table.
q:

Can I use them any type of grate?

a:

These products that use stainless steel materials to clean are perfect for most types of grates, with one exception: porcelain. If you have porcelain grates, you might already know that using metal utensils runs the risk of chipping and scratching them. For all of you outdoor cooks that have porcelain, you are going to need to invest in models that use nylon bristles or wood. These designs might not clean as well, but you will be protecting your grates from becoming damaged and needing to be replaced.
q:

How do they work?

a:

If you have ever tried to clean these grates by just using a paper towel or a cloth- you know that whatever is on there is not willing to leave any time soon. Wire bristles are good at really digging into the grime, but they aren't always safe. Many of the brands that are using alternative methods are getting inventive in the ways that they clean.

Many of the coiled options require that you turn your grill on and get the grates pretty hot, and soak your coiled model in water for a moment. With the grates hot, simply run the coiled stainless steel over the grates, and the steam that is produced will help melt and kick up all of the stubborn grime. We liked the Grill Daddy models that have a reservoir to put water, and you could squeeze the button along the bottom whenever you needed more steam to your cleaning process.
q:

What are they made out of?

a:

Most companies utilize stainless steel because it's incredibly durable and will worth with most surface areas. There are some models out there that use different substances like stone or wood. Wood is an incredibly safe material, but some users find that it just doesn't clean cooking surfaces as well as sturdy stainless steel.

Stone is also incredibly safe- but users find that it also doesn't clean as well, and it also runs the risk of scratching your grates. Typically, the handles of these models are made from a soft rubber grip to ensure that heat does not transfer from the metal to your hands, and also makes it a lot easier to really put some elbow grease into scrubbing without running the risk of it slipping out of your hand.
q:

Are they safe?

a:

Of the products that we have selected for this list- yes, they are all safe to use. Recently, however, there has been some talk over the safety of these products- and it lies solely on the heads of the bristle models. When scrubbing your grates using independent stainless steel bristles, you run the risk of losing a singular bristle onto the cooking surface, and you might not even realize it.

When you go to cook burgers for your next holiday BBQ, there is a chance that one of those bristles could end up in your food and someone could swallow it. If one becomes swallowed, the sharp edges could cause harm to someone's throat or epiglottis- and that's a terrible thing to happen at a summer party. To avoid this risk altogether, many companies have started making models that have one solid piece of coiled stainless steel that won't break off onto the surface. Some find that these can't really get down into the hard to reach areas, but they are far safer than the alternative.
Subscribe to our Newsletter