Best Ice Axe Leash
last updated:
Sep 24, 2019
If you are the adventurous type that loves to brave the cold weather and rugged terrain when the ground is covered with ice and snow, then you're likely to be carrying the necessary ice climbing equipment with you.
Whether you are climbing an icy mountain or trekking a frozen body of water, you will need your ice axe with you. Not only can it be used for balance and safety, but it can also be used as a self-arrest tool when descending a steep slope.
When you're not actively using it, you'll need a secure place to store it. That is where a leash comes in. Using one of these can prevent you from losing your much-needed tool in the snow or ice. Read our guide on the best ice axe leash to see the top ten options.
This is the best product on our list that is currently in stock: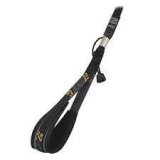 Black Diamond Slider
Why is it better?
Lightweight
Easy to use
Won't tangle
In a
Hurry? Editors choice: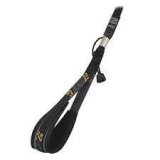 Test Winner: Black Diamond Slider

15
Researched Sources
1.2k
Reviews Considered
13
Hours Researching
15
Products Evaluated
Materials
Durability
Ease of Use
Value
By Default
Criteria Used for Evaluation


Materials
Materials are an essential factor to consider when you're looking into which one you want to purchase, mostly because materials will dictate a lot about performance and quality. Different brands use different features in the development process, and we'll cover some of the more common materials you'll see here.
Many on our list use nylon in their design. One reason for this is that nylon gives you the flexibility and stretchiness you'll need when you are using yours. Also, nylon is a durable product that can be used to make adjustments in length, and that can be a useful factor if you want to give a lot of slack or keep it close to you. Nylon does have a downside, however, since it does tend to retain water, although it can still work effectively even when it is wet.
Some use a combination of polyester and nylon to add some durability to the quality of the design. Polyester helps the nylon to keep its flexibility while also adding some extra strength. Not all will combine both polyester and nylon, and the amount of each type of material can also vary. Of course, the quality of the nylon and polyester used in these can also affect the durability.
Some feature aluminum as well in their design, or other metals to add strength. Most of the ones that use aluminum in their designs also feature springs to help you more easily access your axe when you need it. Leashes with springs also usually feature clips. Sometimes these clips are stainless steel or aluminum, depending on the way they work. Aluminum is more popular than stainless steel, however, because it still helps keep them lightweight while retaining durability.


Durability
The durability of a design often goes hand in hand with the type of materials that are used in them, but not always. As stated before, some brands use different mixes of elements of various strengths, so even if you get one that sounds like it has durable materials in it, depending on the quality of those materials, it can be difficult to tell. You might think that those with stainless steel parts might be more durable than those with aluminum, but that's not always the case.
A lot of the durability you'll find will depend on the way it is designed. Typically, the more bells and whistles, the more prone will be to those things breaking, even if you wind up purchasing one that costs more you think should be durable. So, durability isn't always measured by the price and is sometimes difficult to tell when looking at the materials.
Design is a huge factor here, and if you want to be able to check out the durability of the one you are interested in, it would be a good idea to read up on some customer reviews to see how long they last and how well they perform. Doing a bit of research can tell you a lot about how long the product will last.


Ease of Use
When we took a look at the ease of use behind these we listed on our product list above, we considered the comfort of using these, and what each one had on it to make its use more available. Some come made for two, while others can only hold one. Most of them on our list are made for one tool only, but we did include a couple of products that can keep more than one.
Several of the selections on our list feature wrist straps that allow you to cinch and adjust them to fit your wrist comfortably and many of these also allow you to change it right from your wrist. The wrist straps on these are designed to be comfortable and accessible and are typically the easiest ones to use.
Depending on how much experience you have using them and what you need, you might need to consider the features you want and need, and how functional you need yours to be. If they come with too many bells and whistles, it can be difficult for you to operate if you don't know what you are doing. Some designs will require learning curves, and if you are just getting used to using it, then you should go for something simpler in design.


Value
We also examined the value you would get out of each one we listed in our review. Some of the options we've provided you with are very affordable, while others are more expensive. However, we looked at more than just the price when determining the value of each. We checked out the ease of use, durability, and features as well.
If the cheapest on our list is impossible to use, what good is it? Additionally, if you will be carrying two ice tools, a second version will be more valuable to you. Whether these are pricey or not, all of them we've reviewed have some value points to them, and we made sure to cover that in this guide.
Expert Interviews & Opinions
Most Important Criteria
(According to our experts opinion)
Experts Opinion
Editors Opinion
Users Opinion
By Default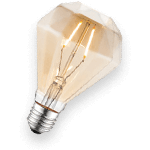 Reliance
These are incredibly useful to have but it should not take the place of holding the ax in your hand. It is still important to do your best to not drop yours. Imagine losing your grip on the mountain and sliding down with the handle flailing around on the leash- it would be disastrous. Remember to not get too comfortable or reliant on having one.
Compatibility
Most are typically compatible with most ice tools. However, it is always a good idea to read more about the product to ensure that it will function well with your tool. In this case, if you usually carry an ice axe along with other tools, a double one may be a great option for you.
Other Factors to Consider


Features
Purchasing a good one for your ice axe does require a bit of time and thought. Some of these offer a lot of features that can take some time to get used to, so you'll need to figure out your skill level, how comfortable you are with the one you pick and make sure it's easy and straightforward for you to use.
If you are new to using this equipment, then you should opt for something that isn't overly difficult to use. Some feature so many bonus additions on them; they can be challenging to learn or figure out. Having something with a learning curve is okay even for a newbie, as long as you can figure out how to use it effectively before you start climbing. So, make sure you get something you are comfortable with, and that is simple for you to use.
Also, you need to decide whether or not you want one that has a spring system designed into it. Spring systems are great for giving you some choice and adjustability when you are climbing, but are not always necessary for everybody.
They also typically require more maintenance, since you'll need to make sure you get the debris out of the springs when you use yours often. Not all of them come with spring systems in them—some do, and some don't. Whether or not you feel you need a spring system is something that will come down again to your personal preference.


Comfort
Also, it is important to look at how comfortable it feels when it is attached to you. Many systems feature wrist attachments that adjust, but some are more comfortable than others. Since the comfort level can be a matter of personal preference, this is something you can always test out at a store. Or, if you can't do that, at least spend some time reading reviews on the products you are interested in so you can understand how comfortable they are.


Effectiveness
Reliability and ease of access are also important issues to consider. You want to make sure you can use yours when you need it, so you want something that will work effectively for all of your needs. Also, you don't want to have it break, so you lose your gear, or you will be defeating the whole purpose of purchasing one in the first place. So, make sure you focus on something that will be reliable for you and give you the access you need to your ax or other tools when you need them. When you can factor in these ideas, you should be able to come to a right decision about the type you want.
Frequently Asked Questions
q:

Should I purchase one that can hold two?

a:

That really depends on what you plan on doing with it. Those that can hold two can be very useful if you plan on using them with extra tools as well since some of these are compatible with all ice tools. Some climbers prefer to have two with them, while others do not. Really, that will depend on your climbing style and comfort level. So, make sure you take into account what you know you'll want to carry and feel comfortable with and make your decision from there.
q:

What do I need to look for with wrist attachments?

a:

If you purchase one that attaches to your wrist, you want to make sure you check that feature out for comfort and cushioning. You don't want something that's going to rub your wrist or make you feel uncomfortable when you are busy in the mountains, so check the functionality of the padding.

Suitable wrist attachments have cushioning as well as features that help you easily adjust the tightness around your wrist. Some wrist attachments also allow you to give more slack or shorten the slack. While you may or may not be worried about that, you do want to make sure the wrist attachment is comfortable, so it doesn't bother you while you are active.
q:

Should I worry about one with metal in it?

a:

Not really, if rust is something you are worried about. Many that feature metal parts like springs or clips are made with corrosion-resistant materials, and depending on the type you buy, you shouldn't have to worry about the metal rusting for a while. Most of them we've listed use nylon cords or a combination of nylon or other materials in the cord design, and the ones that do use springs and metal parts are still very durable. So, if you like a certain one, you shouldn't let metal pieces in it deter you.
q:

If I am shopping on a budget, what do I need to know when making my selection??

a:

There are many good choices on the market today that are very affordable and should fit in your price range. Most of these cheaper ones won't have as many features on them, but they still work well to do their job. Also, if you wind up having to go cheaper, you'll probably be sacrificing some amount of durability. However, if money is really an issue, then don't let that trouble you—you can still get a good one on a budget.
q:

Do I need to maintain this?

a:

As with any product, these do require some maintenance, and typically the more features you have, the more maintenance you may need to consider. You want to make sure you don't let yours sit tangled or covered in cold snow if you can avoid it, and also make sure you clean out any spring systems if you use this a lot and some grime or debris starts getting caught in the spring system. If you want to get the most out of the money you spend, you should consider how to properly care for your product.
q:

If I am new to this equipment should I go with something simple?

a:

Yes, you should. You want to make sure that you know how to use one correctly, so try to get something that is easy to use and simple in design. If you are just starting out, then functionality should really be a priority. So, consider how easy it is to use, and make sure it has an easy learning curve so you won't have issues when you need yours.