Best Muscle Relaxer Creams
In a Hurry? Editors choice:
Test Winner: Sombra Gel

We are exerting physical effort to do our everyday tasks, regardless we are at work or just simply doing household tasks. While there are times that you may feel energetic to handle extra activities than usual, you may feel its painful effects once it's time to hit the sack.
All of us have experienced body pain at some point in our lives especially when we exerted too much
physical effort
during the day. Body pain can happen to any part of the body, including the neck, back, legs, or anywhere else. Likewise, people who workout and pregnant women are also prone to some kind of body pains.
This is why muscle rubs are created. Not only it helps relieve body pains but many of these smell pleasant and relaxing as well. If you are looking for the best muscle relaxer creams out there, here are some of the best:
Standout Picks
Criteria Used for Evaluation
Brand
The first thing you may want to consider in choosing a muscle relaxer cream is the brand. Some brands are already automatically associated with pain relief, which is also mostly available in your local drug stores.
The brand should also have a positive reputation in terms of effectiveness, ingredients used, and recommendation from doctors. More so, some brands have been in the market for years – even decades or so. They may have also come up with other variants, but the brand has stayed planted on their loyal customers' minds, which is a good thing of course.
Features
As mentioned, pain relievers come in different forms including creams, gels, or sprays. While all of these are created to treat body pains, different brands use various ingredients in their pain reliever products. Among the common ingredients used are the following:
Counterirritants such as methyl salicylate, camphor, and menthol which provide a cooling sensation that helps distract you from the pain you are feeling. Salicylates which provide pain-relieving effects when absorbed in the skin.
Application
Muscle relaxers should be applied properly as per instruction.
Otherwise, the pain reliever may either be ineffective or cause side effects when used excessively. That said, it is important to follow your doctor's orders or the packaging's instruction portion to avoid potential health complications.
If you are prescribed to take more than one pain medications, don't take them simultaneously. Instead, you may use the first one around an hour earlier than the other. This will ensure that the pain medication will be continuously in your system for optimum healing effects.
Side Effects
While muscle relaxers are created to provide pain relief, many of these products and brands may cause some side effects, whether minor or potentially life-threatening.
The occurrence of side effects may also depend on the product's ingredients. For example, scented topical medications may be inappropriate for those with sensitive skin due to its ingredients that can cause adverse effects. That is why it is most likely that scent-free topical creams may be recommended.
Size
Muscle relaxers come in different forms and packaging – gels, rubs, creams, or sprays.
Regardless of the format, all of these topical medications should provide pain relief as soon as possible. Ideally, it should also come in convenient packaging that you can bring anywhere, but this requirement may not be as crucial. Nevertheless, it is your choice how much amount of pain relief topical medication you will need for each purchase.
Best Muscle Relaxer Creams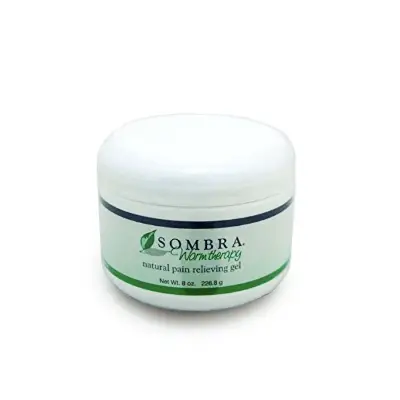 If you are into anything organic including pain medications, then this pain relieving gel can be the one for you. It has an orange scent that citrus fans will surely love, no artificial colors and alcohol – all of the ingredients are proud to be all-natural. At the same time, it will provide instant pain relief once you rub it on your skin.
Read more
Brand
This is known for its all-natural ingredients which also ensure effectiveness and safety. In fact, it is used by physical therapist and hospitals as part of their pain relief procedures.
Features
As mentioned, it contains natural ingredients including extract aloe vera extract, rose water capsaicin, deionized water, witch hazel, an extract of grapefruit seed, tea, yucca, and orange peel, and vegetable glycerin.
Application
Scoop a reasonable amount of the gel using your fingertips or a cotton ball and then apply to the affected area. If you use your fingers, make sure to wash your hands after especially when you apply the gel at night.
Side Effects
One side effect, although on a positive note, is that patients with fibromyalgia reported helping them sleep better at night. On the contrary, it may not be suitable for sensitive skin due to some ingredients that may cause adverse effects.
Size
This is available in 4 oz tube. However, it is also available in 3 oz roll-on packaging.
Versatility
As mentioned, not only it can be used personally but also even among medical professionals. Likewise, it can also be used both for simple body pains and pains due to chronic conditions such as fibromyalgia.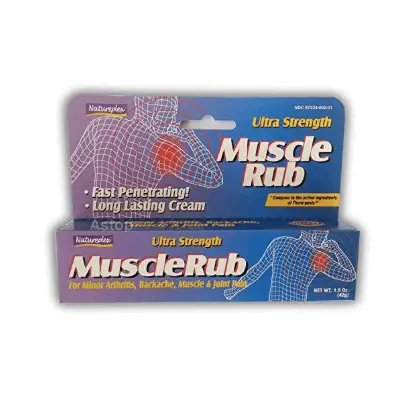 This rub promises to provide fast pain relief. Plus, this muscle relaxer comes in a convenient tube pack and brings it anywhere you want, whether in travels, in the office, or in the gym. Just ask its many satisfied users and you will know how effective this product is.
Read more
Brand
The brand has been trusted by loyal customers for years now. In fact, some of them even buy more than one tube as it is both affordable and effective.
Features
Its active ingredients include menthol and methyl salicylate. Other ingredients include mineral oil, propylene glycol, cetyl alcohol, glycerin, Methylparaben, Propylparaben, propylene glycol, trolamine, and water.
Application
Squeeze an ample amount of cream on your fingers and apply to the affected area of your body up to four times a day.
Side Effects
For one thing, it provides fast pain relief despite its small size. It does not cause that burning sensation which can be uncomfortable to some.
Size
Natureplex Muscle Rub is available in 1.5 oz tube pack.
Versatility
This product has already gained loyal customers who said they always go back to this one for their joint and muscle pains.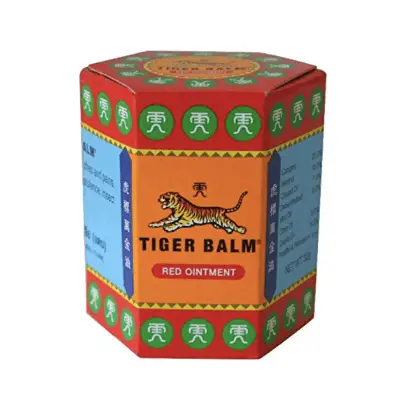 This is also considered one of the best muscle relaxer creams out there. Made from natural ingredients, it is said to provide relief from various body pains.
Read more
Brand
It was originally manufactured in Singapore, but other countries such as Thailand and Malaysia manufacture this product as well.
Features
Tiger Balm contains camphor, cajuput oil, clove oil, cajuput oil, de-mentholised mint oil, cassia oil, and petroleum. Basically, these are made from all-natural ingredients.
Application
Apply on the affected area and give it a little massage so it will be absorbed by the skin faster. It can be used as needed when you need it.
Side Effects
Some users complained of itchiness after use, which was apparently blamed on its new formula.
Size
This is available in 30g in jar container and smaller containers such as the 1.70 oz and 10g packs.
Versatility
This is mainly used to provide relief from body pains. However, it can also be applied on mosquito bites and to treat dizziness, coughs, and colds by rubbing it in specific parts of the body.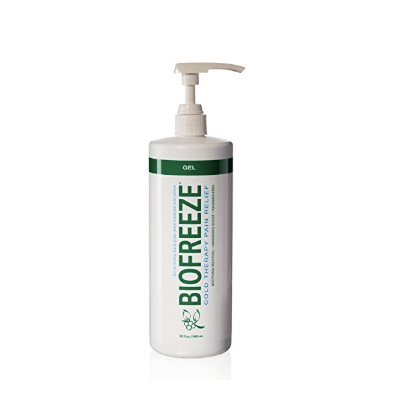 This product is the best muscle relaxer as it is effective in providing relief from body pains including arthritis, muscle, joint, and back pains.
Read more
Brand
This has been around for more than 20 years and also recommended and trusted by medical personnel.
Features
It includes ingredients such as aloe, arnica, camphor, burdock root, calendula, Boswellia, green tea, lemon balm, and vitamin E. There is one variant that is colorless, while the other one has green tinge for distinction. Nonetheless, both variants are non-greasy and help moisturize skin.
Application
This is a roll-on variant that does not require hand application, hence less of the mess and more of pain relief. Simply roll on the product on the affected area and let its icy feeling take effect.
Side Effects
Some may love its icy sensation to alleviate pain relief. It can be strong at first but will subside minutes later which becomes more comfortable and tolerable.
Size
It comes in 3 oz. roll-on form, as well as in gel and cream forms.
Versatility
This is also widely used by physical therapists in treating their patients. More importantly, it is not tested on animals.
Effectiveness
The ointment may take effect around 10 minutes after application. You can apply the gel several times a day for more effective results.
Use
It can be used from simple muscle pains to arthritis to even pain due to restless leg syndrome and carpal tunnel syndrome.
Bottomline
It is free from parabens and does not contain substances such as ibuprofen or aspirin.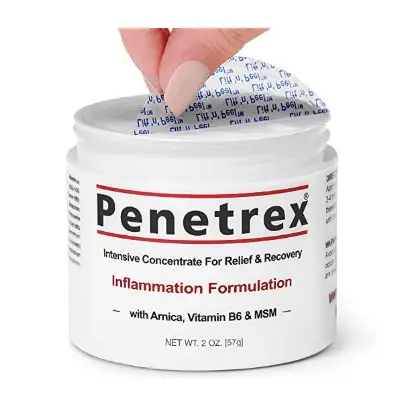 This is marketed as an anti-inflammatory pain relief cream that aids in treating various body aches and pains.
Read more
Brand
This boasts itself as a product of more than 8 years of research and development and trusted by more than 2 million users worldwide.
Features
It contains ingredients such as Arnica Montana extract, glucosamine, Boswellia serrata oil, sunflower seed oil, Vitamin B6, Vitamin E, MSM, aloe vera extract, peppermint oil, camphor, shea butter, and many more.
Application
Simply apply an ample amount of cream on your finger and massage on the affected area. Some do not wash their hands anymore after use because it does not feel greasy and is absorbed easily by the skin.
Side Effects
Although customers say it does relieve the pain, it doesn't last as long and you would have to reapply more than 5 times a day.
Size
This is available in 2 oz. jar pack. It can last for weeks or months depending on the usage.
Versatility
It can be used to treat any kinds of body pain from simple backaches to osteoarthritis and other pains due to chronic diseases.
Effectiveness
Once applied to the skin, it would take around 10 minutes to be absorbed, and its effects last for around 3 hours.
Use
Aside from pain relief, it can also be used with heating pads, healing gloves, and ice packs.
Bottomline
A lot of users commended its fast-acting effects which led to repeat purchases.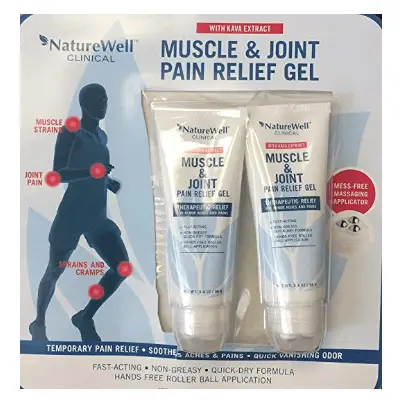 This pain relief gel is effective in relieving pain caused by joint aches. This is also made from natural ingredients.
Read more
Brand
This is a known brand in the industry. Aside from this product they are also known producers of beauty products made from natural ingredients.
Features
Among its key ingredients include menthol, eucalyptus oil, kava extract, arnica extract, and calendula extract. These ingredients aids in relieving body pain and provide a calming scent for added comfort.
Application
The product is a roll-on type, so it is mess-free yet offers fast-acting pain relief. Simply roll onto the affected area for instant soothing effect.
Side Effects
There is no noted major side effect. On a side note, some said its effect does not last long that is why reapplication is needed, although it does take effect immediately upon application.
Size
This is available in 3.4 oz tube form. It comes in a roll-on format which makes it hands-free and mess-free.
Versatility
Likewise, it is also used for other kinds of pain due to injuries and as a post-operation treatment.
Effectiveness
Users say that the product instantly takes effect within seconds or a few minutes after application. It may require reapplication for optimum effects.
Use
It is being used to treat simple body pains such as neck and back pain, as well as cramps and sprains.
Bottomline
You will surely love this product because of its rapid effect and natural ingredients.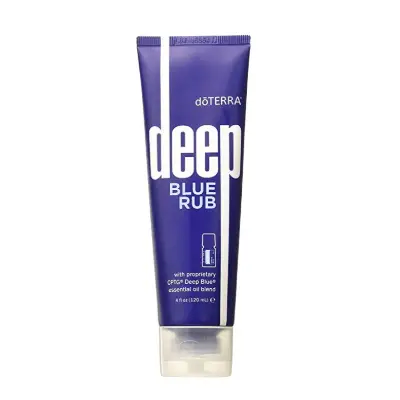 This contains essential oils and plant extracts that provide a combination of warm and cooling sensation and relief to affected areas.
Read more
Brand
This pain relief rub is a popular brand for pain relief. It contains high-grade essential oils and natural ingredients that can effectively provide comfort to the affected area.
Features
It features natural ingredients including a blend of comforting essential oils. These include a combination of chamomile, peppermint, wintergreen, blue tansy, osmanthus, and camphor.
Application
This item comes in non-greasy cream form for your pain relief needs. Simply massage the cream into the affected area and it will instantly take effect minutes after application.
Side Effects
It won't leave your skin dry because of its moisturizing ingredients that will leave your skin soft and moisturized. It also
Size
This is available in 4oz tube pack. Because of its compact size, you can bring this anywhere you want and when you need it.
Versatility
It can provide relief from any kinds of pain, and also trusted by professionals including physical therapists and sports experts. Some also incorporate light exercise and stretching to make themselves feel better.
Effectiveness
A lot of users reported immediate relief upon application and felt better after a few days of use. In fact, some reported these helped them sleep better when they applied it overnight.
Use
Aside from its pain relief effects, it also adds moisture on your skin and has a soothing effect.
Bottomline
This effective in relieving minor aches and recommended for those who are into sports to help relieve body pains.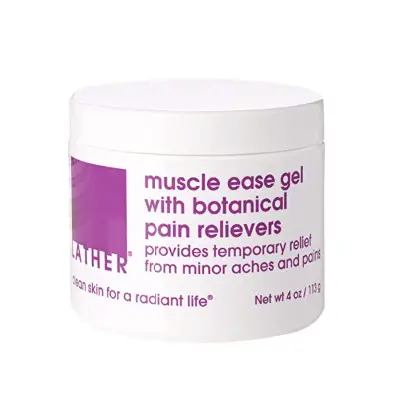 This all-natural, fast-acting pain relief gel aims to provide comfort by easing body aches through its combination of warmth and cool feeling.
Read more
Brand
This brand offers various skin care products including pain relief creams. It is also committed to providing naturally-made products that are free of harmful chemicals.
Features
It also contains camphor, menthol, and capsaicin that provide heating and cooling effects for pain relief.
Application
Simply apply a small amount of gel to the affected area and rub until completely absorbed by the skin. Repeat application when necessary and wash hands after use.
Side Effects
There is no major side effect indicated. However, some may find its gradual heating effect shortly after the cool feeling upon applying the gel.
Size
This gel is available in 4 oz in jar container. You can use it at home or bring it anywhere you want.
Versatility
This can be used in different body pains including muscle and joint pains. It is also said to help stimulate blood circulation according to some users.
Effectiveness
Many users swear by its immediate effect even with a small amount. You may feel cold at first but will gradually feel hot shortly that can help relieve body pains.
Use
Users love it because it's gentle on skin and effective for relieving body aches.
Bottomline
This product uses plant extracts from Mexico that has been used hundreds of years ago for body pains.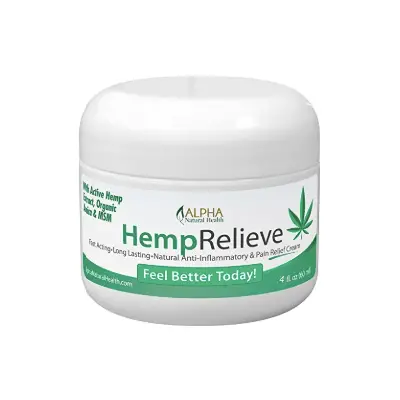 This one sets itself apart from the rest in terms of ingredients. This pain relief cream contains hemp extract which is said to be highly effective in treating chronic pain such as multiple sclerosis.
Read more
Brand
This is not your ordinary topical pain reliever. Aside from all-natural ingredients, it contains CBD as its major ingredient – although controversial – yet highly effective that is proven through the years.
Features
It has 100 percent hemp extract, as well as arnica and MSM as major ingredients which aim to relieve pain naturally yet effectively. Other ingredients include aloe vera, witch hazel, Boswellia, avocado, carrot, cucumber, and ginseng extracts.
Application
After a hot shower, apply a small amount of cream directly on the skin. Reapply about 3 times a day for optimum pain relief effects.
Side Effects
Before using anything with hemp oil especially if you are pregnant, 65 years old and above, or chronically-ill, make sure to consult your doctor first to avoid potential adverse effects. There may be adverse skin reactions, although very rare.
Size
This product is available in 4 oz. in jar container. You can use it at home or bring it anywhere you want when you need it.
Versatility
It contains ingredients that not only relieves pain but also a great supplement to treat other health issues such as stress, and also said to help improve energy levels.
Expert Tip
Effectiveness
A lot of its users expressed overall satisfaction with the product. In fact, many of them said the cream took effect and reduced pain within 30 minutes of application
Use
Aside from relaxing the muscles and pain relief, there are other benefits associated with the use of this product. Try it out to experience it personally.
Bottomline
What makes this different, is that it contains hemp extract. This is a must-try product if you are looking for something different in your cream.

10

. Dr. Pergolizzi Oxyrub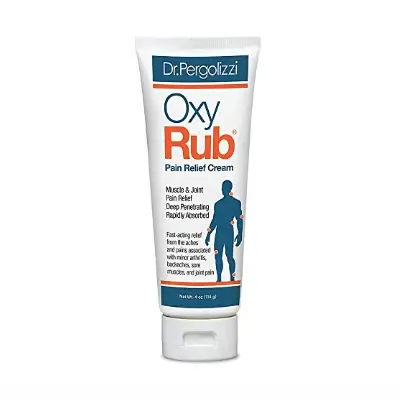 This pain relief cream is formulated by a medical expert in treating pain. The muscle relaxant cream is clinically proven effective in treating body pains faster than others.
Read more
Brand
As mentioned, this pain relief cream was the brain child of Dr. Joseph Pergolizzi, an expert in anesthesia, internal and pain medicine. After spending years studying how and why pain occurs and the best way to treat it, he came up with the product which has so far gained satisfied customers along the way.
Features
Among its key ingredients include menthol and oxygenated oil which provide a soothing cool feeling that aids in pain relief. It has little to no fragrance which is not overpowering.
Application
Simply squeeze a small amount of the cream onto the affected area and give it a little massage so it will be absorbed faster by the skin.
Side Effects
The product ensures no burning sensation and other harmful side effects upon using it. On the contrary, some complained that it has no effect on them, that is why it may require reapplication for better results.
Size
This product is available in 4 oz and 2 oz tube packs, depending on your frequency of use. You can bring this conveniently anywhere you want, when you need it.
Versatility
It can help relieve pain due to simple muscle and joint pains, as well as body pains due to chronic diseases.
Effectiveness
It has menthol that is proven to relieve pain as well as the combination of oxygenated oil for faster and long-lasting relief from body pains.
Use
Users said they feel its effects within minutes of application.
Bottomline
If you are looking for a fast and clinically proven effective product, this is the best for you.

Subscribe to our Newsletter