Best iPhone Armbands
last updated:
Feb 07, 2020
Around 20 to 30 years ago, people would go out for a run or head over to the gym with no worry of how they were going to transport their technology devices (most notably their cell phones) because they rarely needed them. However, everyone knows this is a far cry from the reality in the present day. People have become so engrossed and reliant on their smartphones that they can't leave home without them. Do not kid yourself; you are probably one of these people. Yet, this can lead to complications when you want to exercise. Not only that you may also want to utilize your smartphone while exercising. What is the answer? It is simple; the solution is an armband. Although there are several different smartphone models people are using today, we want to focus specifically on the best armbands for iPhone users.
In a Hurry? The test winner after 14 hrs of research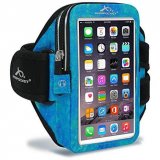 Armpocket Ultra I-35
Why is it better?
Has memory foam padding for comfort
Features a splash and sweat-resistance level of IPX4
Comes with a protective fabric cover
In a
Hurry? Editors choice: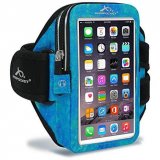 Test Winner: Armpocket Ultra I-35

15
Researched Sources
2.3k
Reviews Considered
14
Hours Researching
16
Products Evaluated
Color
Features
Fit
Durability
By Default
Criteria Used for Evaluation


Color
Look, if an armband is not functional enough for you or does not fit right, then the visual appeal of it should hold no value to you whatsoever. Yet, if all the cards in your hand matchup, is it so bad to ask for a design that is appealing? For some people fashion is everything and they will want to wear an armband that either does not deter their overall fashion statement or enhances it. Heck, for some people, though, they will be fine with a basic black and gray design. Others, however, may want some more variety and depending on the seller, you may get just that. Keep an eye out for additional color options and do not be ashamed if you prefer one armband over another one because of its appeal (granted the actual design is above average).


Fit
It is important for you to make sure your smartphone fits. This you already know but this brings up yet another point of interest for you. Even though fitness armbands will be adjustable, it does not mean that all of them will fit you. As such, much like with your iPhone, you need to guarantee that the armband will not only fit you but will fit securely and comfortably without falling down. In order to figure out if it will fit you, take the circumference of your upper arm.
As long as it falls in the range that the manufacturer displays for you, you should have nothing to worry about. But, from one armband to the next this range is going to be different, sometimes drastically. If you are an individual with bigger arms, you may have a more daunting task; much as people with scrawny arms have the same troubled road ahead. This can limit your options but do not ignore this as a proper fit is arguably the most important design feature of all.


Features
At their core, iPhone armbands are devices that are used to hold your smartphone up against your upper arm during fitness activities. Yet, if you follow the modern trend of technology, you would have already known that their functionality does not end there. In fact, it is not even close as most of them offer several special features. A few good examples of such would be a reflective strip on the exterior to provide you with visibility at night and also storage compartments for your credit cards, cash, keys and other belongings.
But, perhaps the most important "extra" feature to look out for is if you can retain functionality for your smartphone. Whether you want to listen to music while you run, stop and answer a phone call, or respond to a text, you may want your iPhone to remain functional while installed in an armband. To do so, the included screen cover needs to be touchscreen compatible and to listen to tunes, there need to be built-in audio portholes.


Durability
Once you have ensured that your iPhone is compatible with the armband that you are looking into, it is time for you to analyze the physical design of it. What it boils down to is this, nine times out of ten, you will be using your armband in a fitness-related activity. As such, it not only needs to provide you with comfort but it also needs to hold up to rigorous activity. In terms of comfort, ideally, the armband will not only feature comfortable materials but also a sweat-resistant exterior. You do not necessarily have to look for an armband that is soft and mushy, but you do want to ensure it is not irritating to your skin.
A common material you will see utilized is neoprene. Because it is a synthetic rubber, it is able to resist water (which also means sweat) and is also able to retain its shape even after being folded, flexed, or bent. Speaking of retaining shape, the durability of an armband is also vital. No one wants the Velcro or materials to begin fraying or deteriorating within a month or two.
Expert Interviews & Opinions
Most Important Criteria
(According to our experts opinion)
Experts Opinion
Editors Opinion
Users Opinion
By Default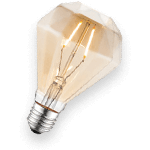 Swimming with your armband
Perhaps you are seeking a suitable way to swim with your smartphone. The million dollar question would then be would an iPhone armband be what you are looking for? First off, the armband itself is not the issue as when you clean it, you can submerge it in water. Instead, the problem lies within the smartphone itself. Armbands are designed to provide you with full functionality for your smartphone. Because of this, they offer no protection against full submersion and the only way this can be recommended is if the smartphone itself is waterproof.
Now, not all smartphones (specifically iPhones) are waterproof or even water-resistant. But, Apple has recently been developing their newer iPhones to be waterproof. In specific, their iPhone X can be submerged in waters no deeper than one meter (which is around three feet). This does not offer you a lot of leeway and because of this, it may not be recommended to swim with an iPhone armband.
Other Factors to Consider


Compatibility
As you now understand, not all smartphones are going to fit with all fitness armbands. It is important for you to assess if your current model of smartphone is compatible with the armband that you are interested in. If not, it will either not fit properly and securely or will not fit at all. Thankfully, manufacturers will not keep you in the dark and they are very specific on the smartphones that their armband will work with. Yet, some designers will opt to simply create an armband that is compatible with a wide range of smartphones, while others will tailor their design to one specific model.
One of the biggest benefits to the latter design structure is you are guaranteed the perfect fit and compatibility for your smartphone. However, you take a chance that the fit may not be ideal for your smartphone with a model that is compatible with several brands. But, this comes in handy if you want to share your armband with your friends and family (as you will all probably not have the same smartphone). Also, as a final note, even though these armbands are all compatible with some model of iPhone, some are also compatible with other smartphone brands such as Samsung.
Frequently Asked Questions
q:

Can You Use an iPhone With a Case?

a:

Given how much iPhones cost, the average person will protect their investment as much as they can. Ironically, as the cost goes up for newer iPhones the fragility also goes up. Because they are being designed with bezel-less screens and integrating more glass, they are less durable. So, you may not want to remove your protective case under any circumstance. Yet, several armbands will require you to do so to achieve an ideal fit. This will not always be the case, clearly, but it is not uncommon for armbands to require a slim case. Given that most armbands come with a screen protector for your smartphone and secure it in place, it is not too much of a risk, though.
q:

Can You Wear an iPhone Armband on Your Forearm?

a:

Once you begin your search for your next potential iPhone armband, you will notice a trend. When you assess a certain product, there will typically be images that accompany it showing off the armband. Most of the time, it will display an individual wearing the armband on their upper arm. Yet, a common question that is asked is if they are suitable to be worn on a person's forearm. Several users who have expressed their thoughts on the matter have claimed that while it can be possible, wearing an armband around the bicep is the preferable method.
q:

What Activities Can Be Performed With an iPhone Armband?

a:

Most people will most likely associate an armband with running. There is no doubt that this is one of the most popular activities to use an armband for but it is far from the only fitness activity that it can be used for. However, what you can perform does depend a bit on the type of materials that are used. It really comes down to this, armbands that stretch will be better suited for any activities that require flexing and lifting. You do not want your arm to feel restricted when you are lifting weights or developing your fighting skills. If they are stiff than they can quickly become a nuisance for these same activities. Thus, these types of armbands are better for running, biking, walking, and hiking as these activities do not require much flexing at all.
q:

How Do You Clean a Fitness Armband?

a:

It will depend on how frequently you use your armband but eventually, you are going to need to properly wash it. If you run daily for hour-long sessions, for example, you probably should wash the armband weekly. However, this frequency may not be necessary if you only use the armband once a week. When the time comes, though, it is basically universally agreed that you should avoid machine washing. Instead, it is a more viable solution to merely hand wash your armband in a solution of warm water and mild detergent.
q:

How Long Will iPhone Armbands Last?

a:

As with any product when you question the durability, there are going to be a lot of factors and variables that come into play. This same question was asked to Tune Belt and they gave their two-sense about their particular iPhone armband. To give you an idea of how drastically the durability can change based on how you use the armband, they claim theirs will last anywhere from one to seven years. It seems ridiculous that two people could own the same armband and one could have it last six more years than the other.

Yet, this is a possible reality and here are a few reasons why. Firstly, the longevity will decrease if you do not properly adjust the armband and if you secure it too tightly. In addition, leaving your armband exposed to direct sunlight can dry out the material over time. A few remaining factors can be how frequently you wash your armband and the weight of your device, as well.
Subscribe to our Newsletter