Patagonia Retro X Jacket
So popular is the Patagonia Retro X fleece jacket that if you see it in stock in your size, you should buy it. You'll want to catch this fleece jacket in the warmer months when people are not panic buying their winter gear.
As a true Patagonian Icon providing optimum comfort and warmth for the colder seasons, it comes very highly recommended. Getting cosy and toasty is never easier than when you're wearing the Retro X.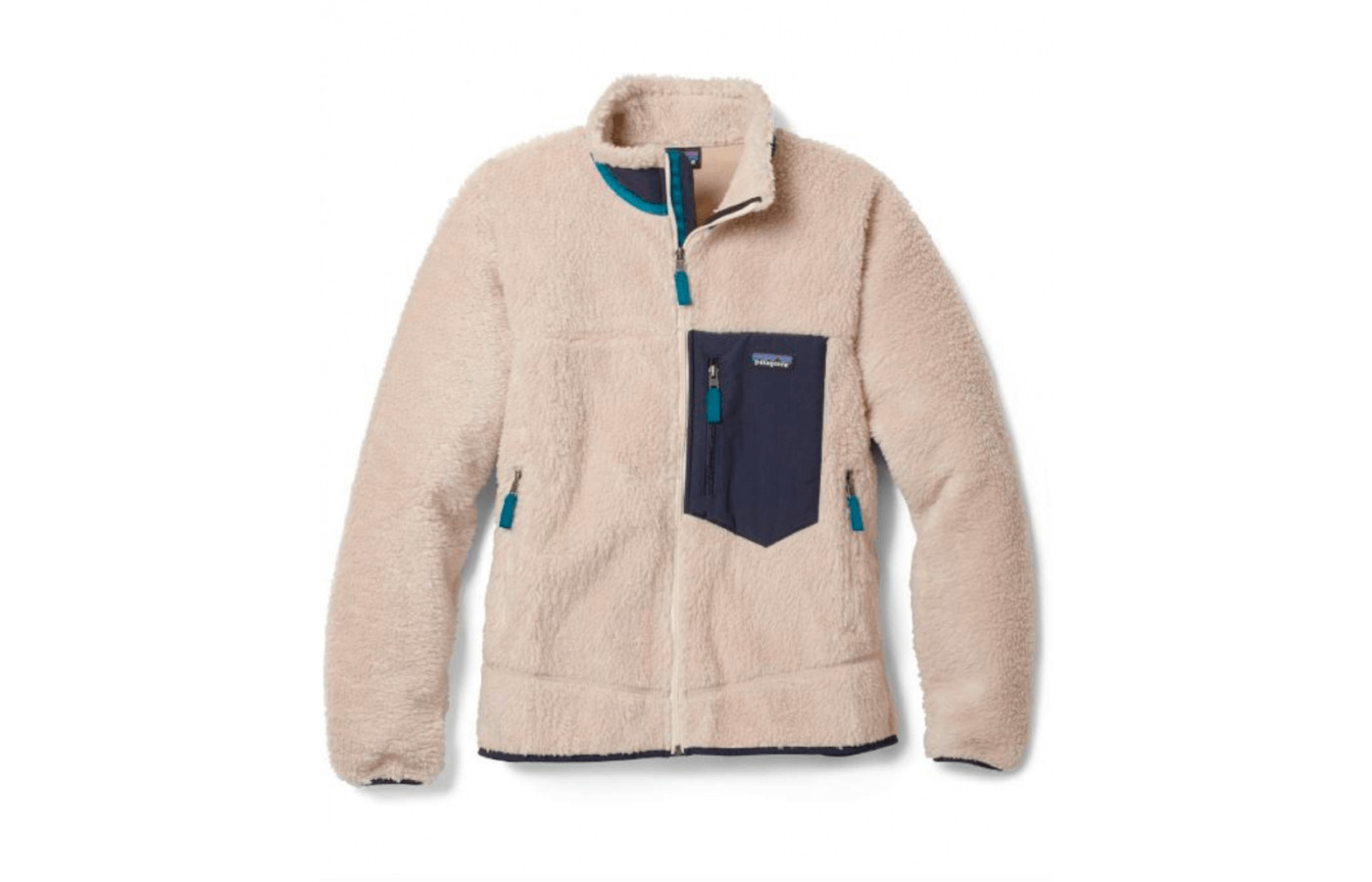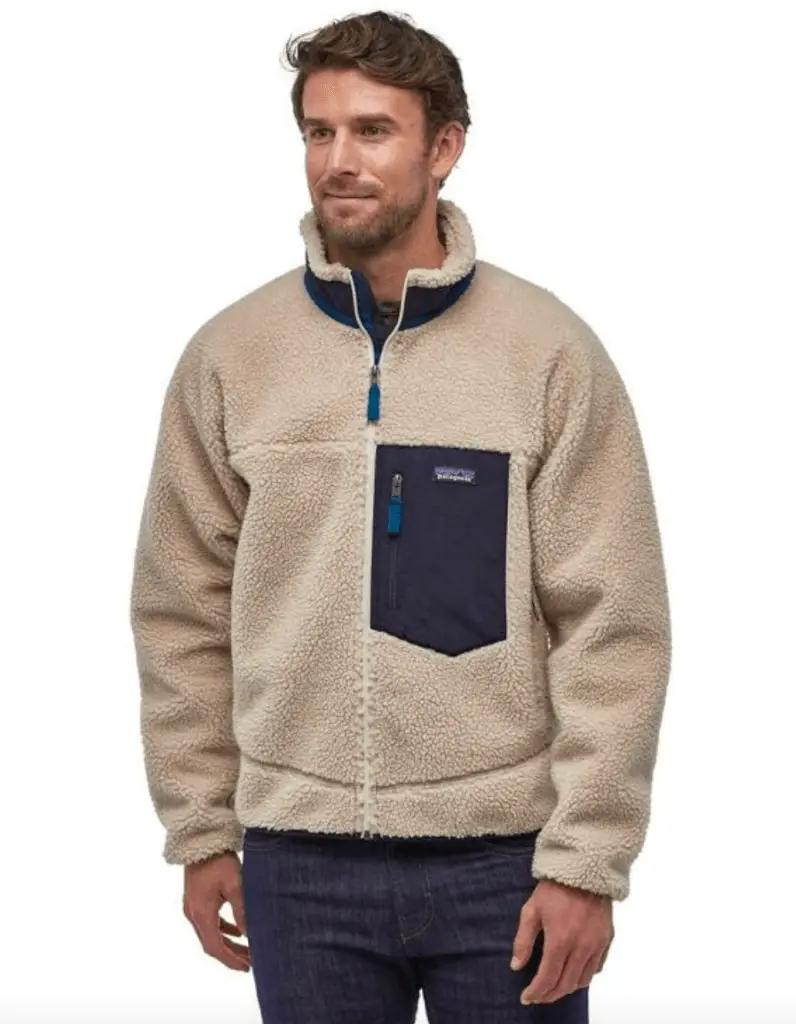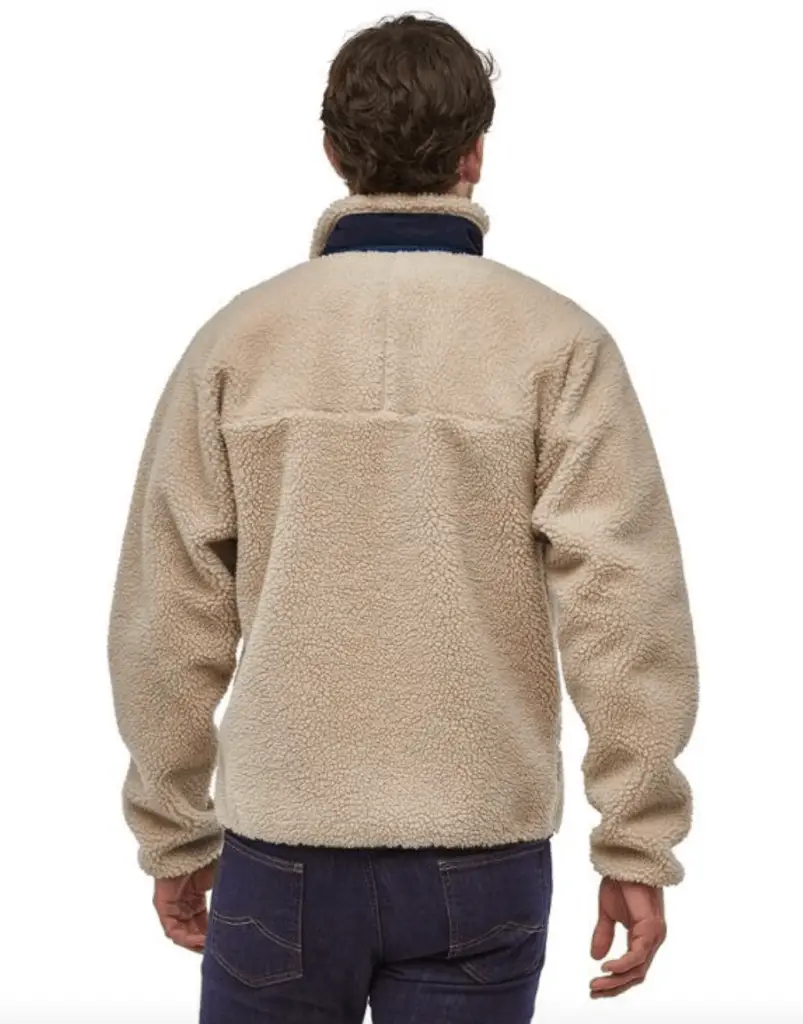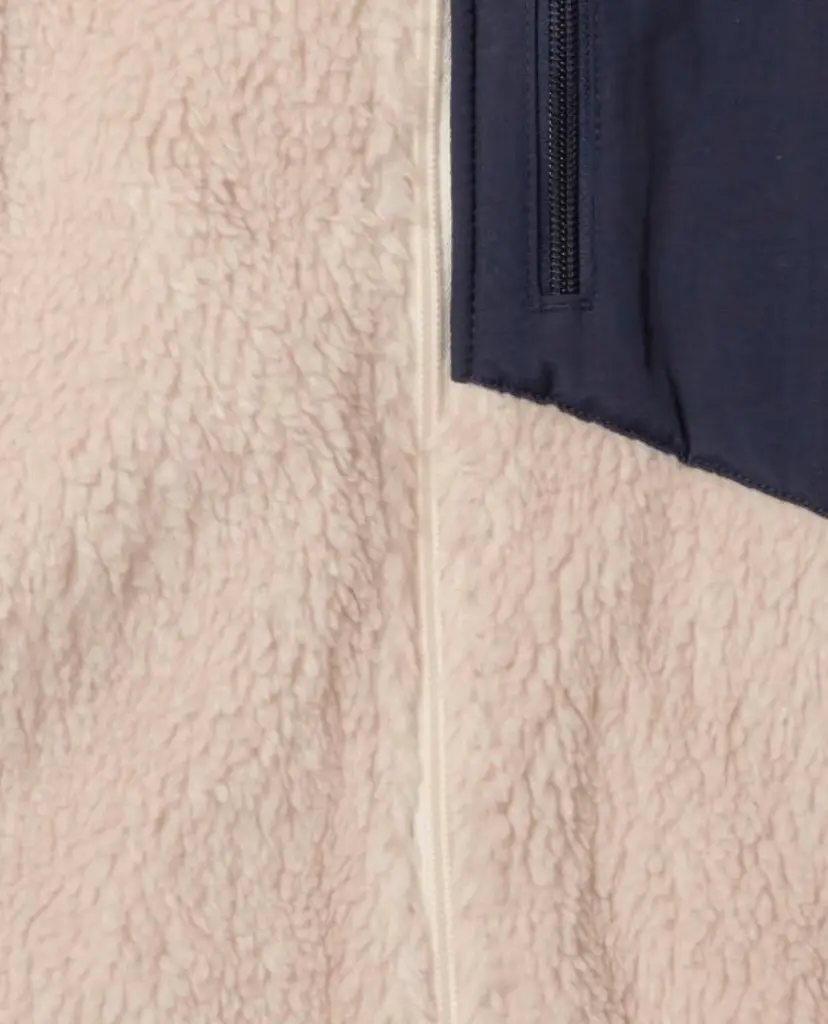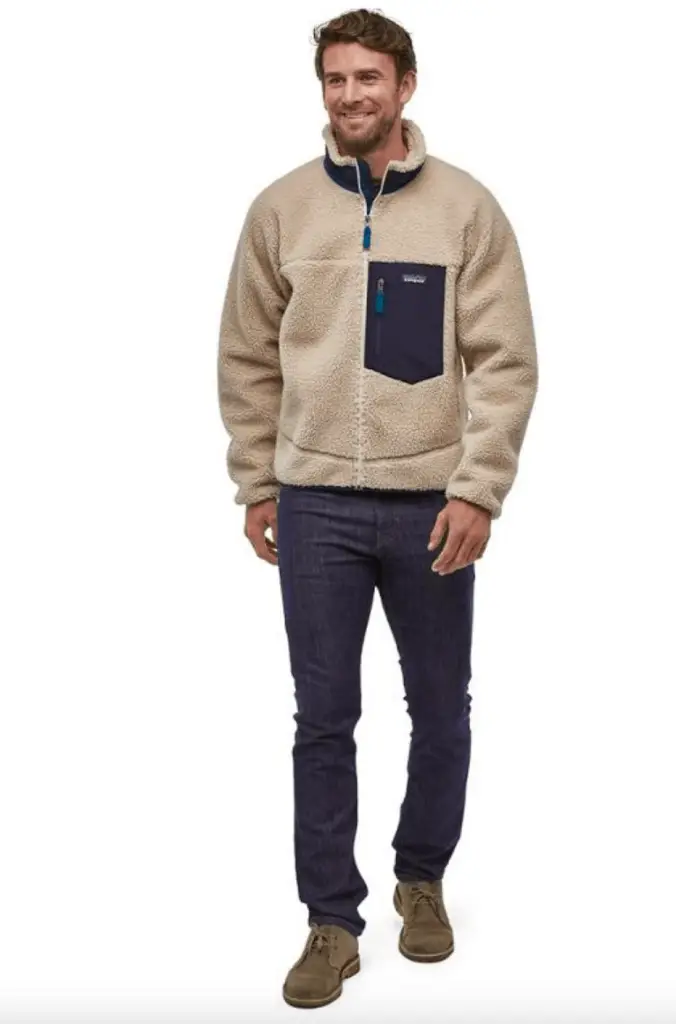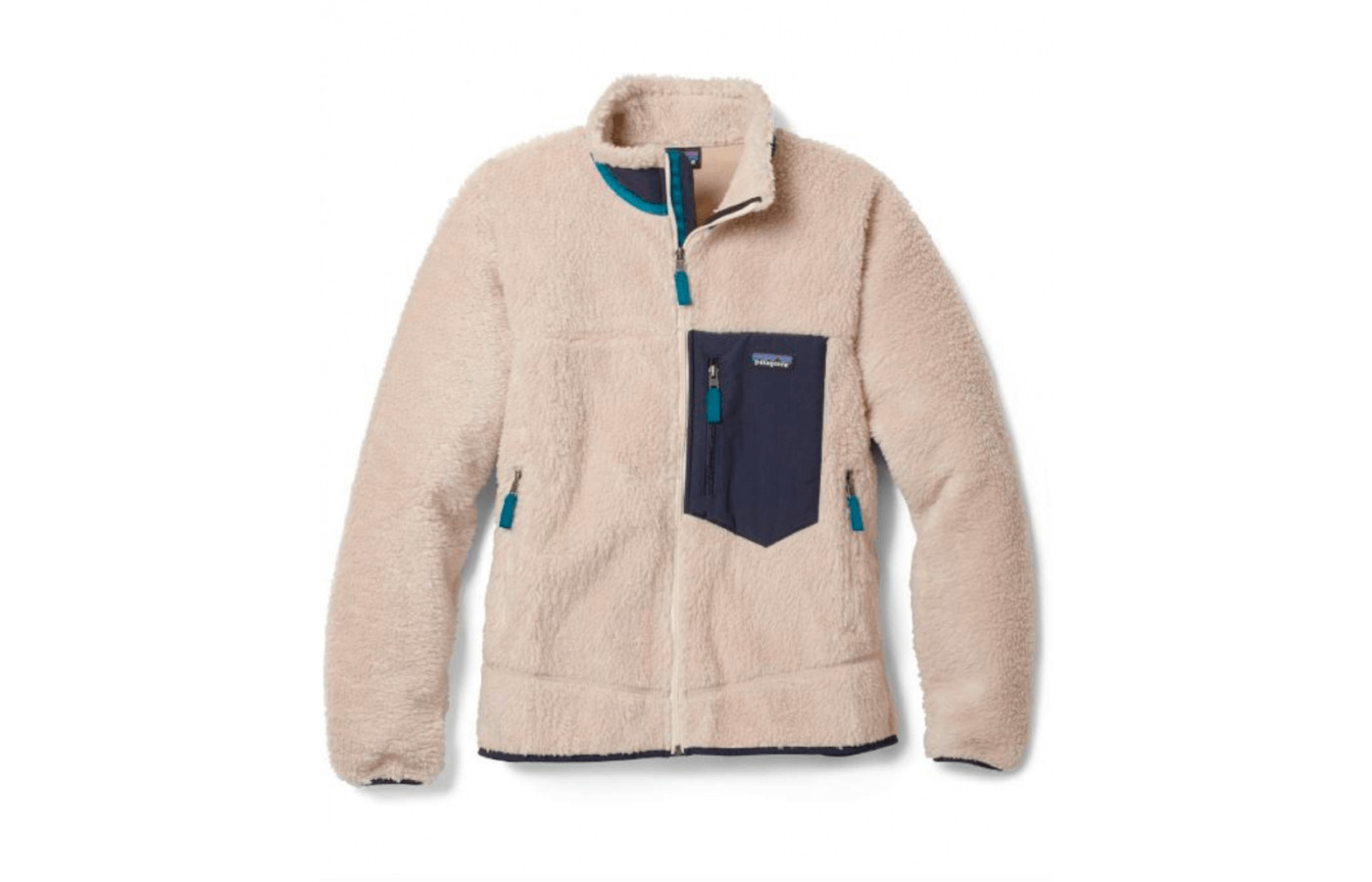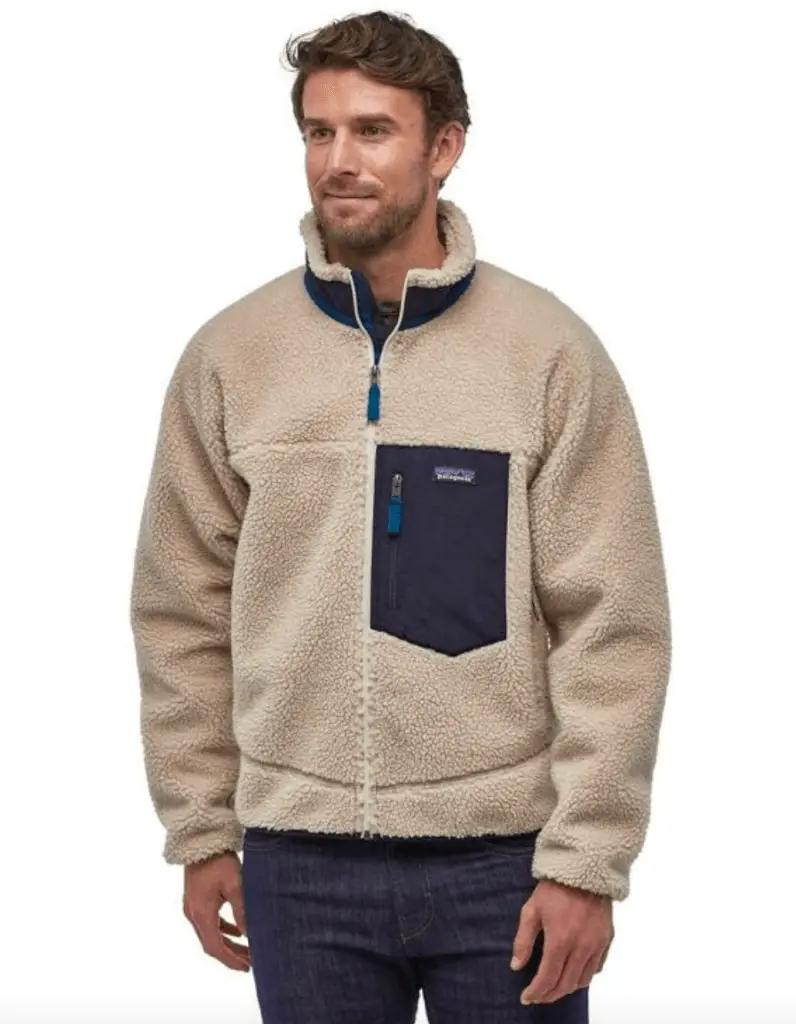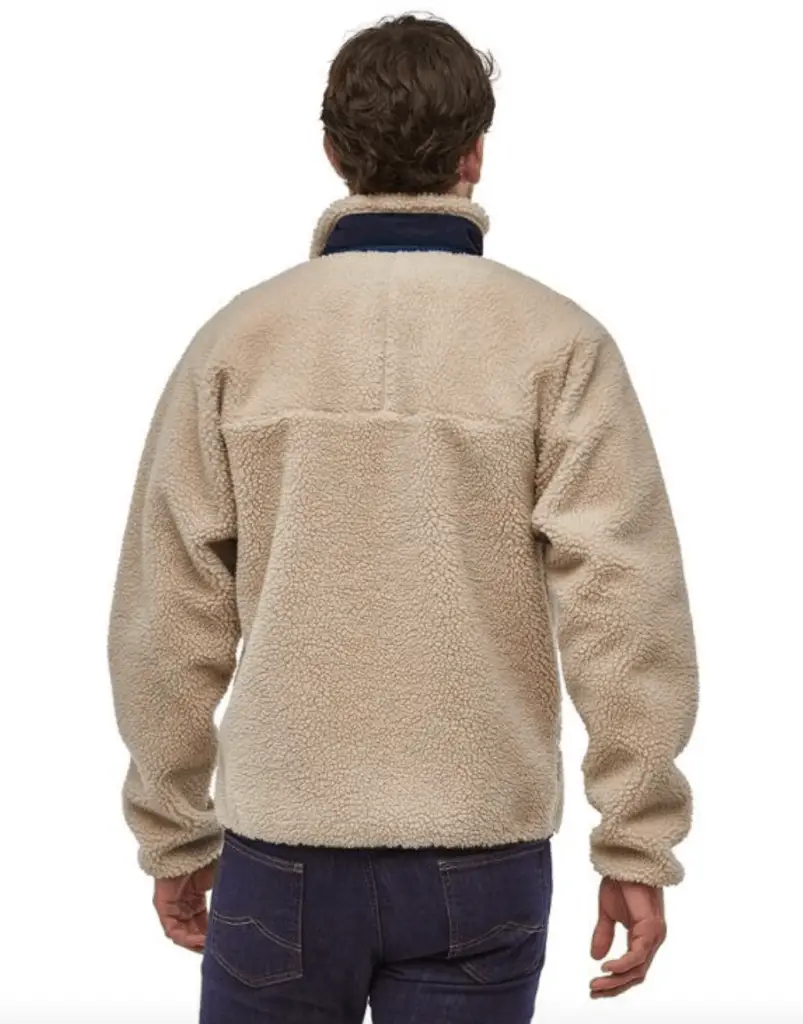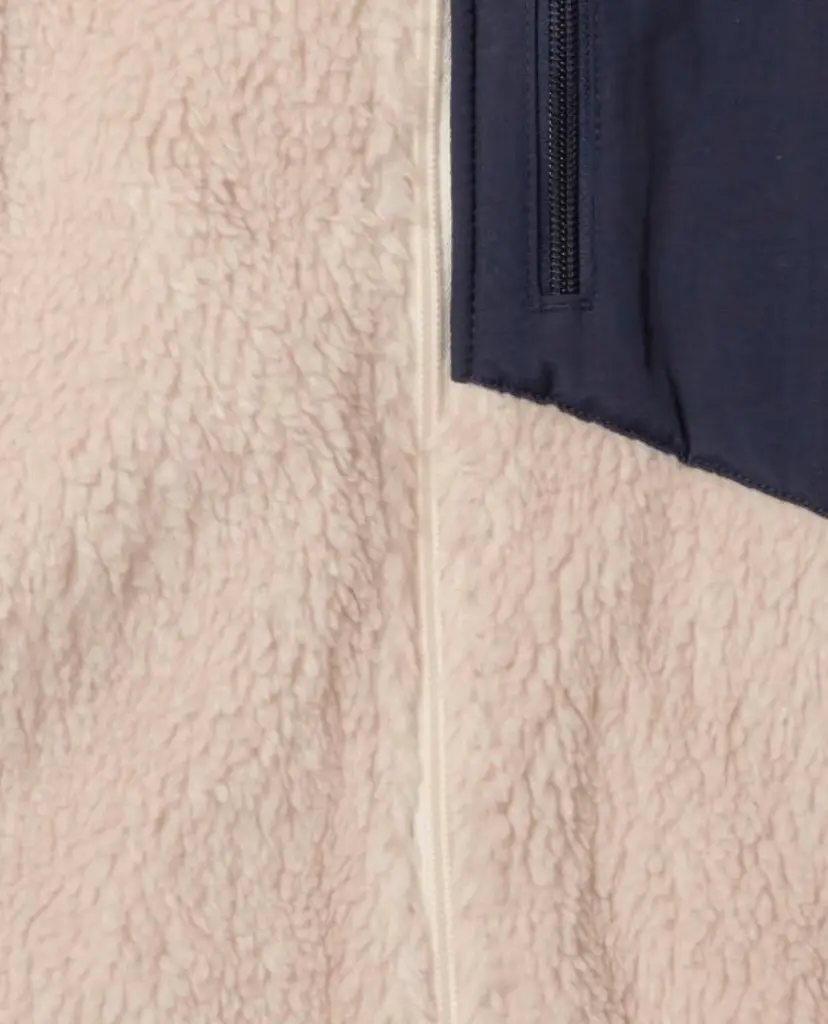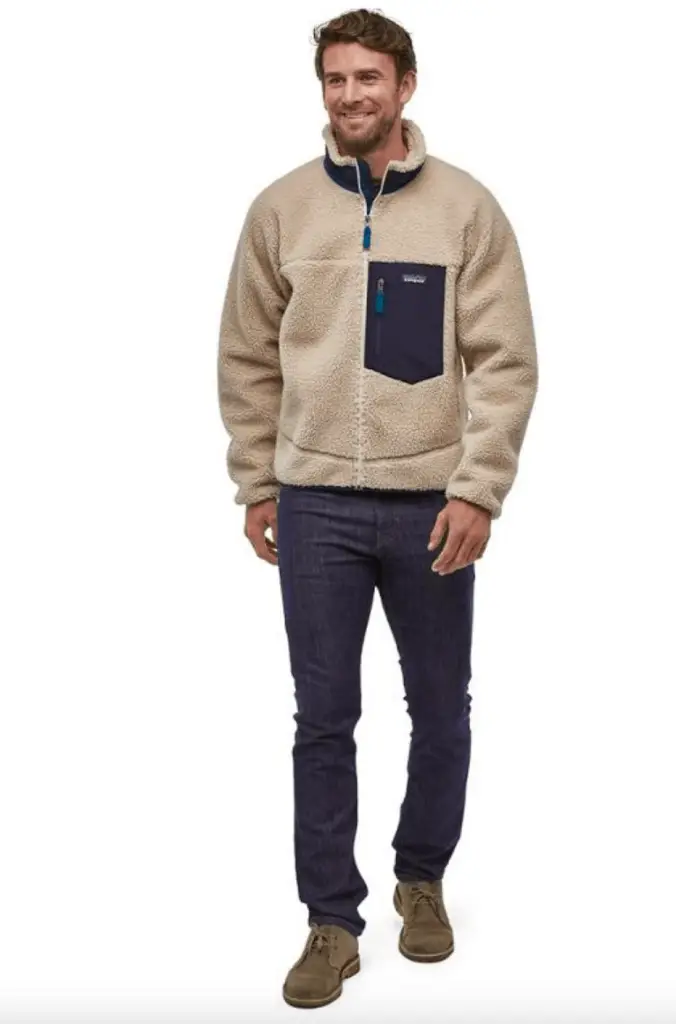 Our Conclusion
Wearing the Retro X means wearing one of the best heavyweight
fleece jackets
out of all the competition. Being incredibly warm, windproof, and easy to use with multiple pockets for storage, this winter fleece jacket is a must-buy for lovers of the Sherpa fleece style jacket.
Patagonia products are a little expensive, but they are absolute value for money, and the classic Retro-X Fleece reinforces the brand's reputation for quality and function. Although not set up to be a technical layering piece, this fleece jacket is still practical as a top layer in the gnarly cold. But donning the Retro X as a around town or casual jacket is fine too, due to its fashionable retro style look.
The latest update to the Retro-X jacket is made from 50 percent recycled materials and is Fair Trade certified. So, you tell me, what's better than feeling great about reducing your impact on the plant and treating yourself at the same time?
But, of course, there's plenty of other reasons to love this jacket, so carry on reading to find out more.
Pros & Cons
Rugged build suits a wide range of activities
The collar is a little high and stiff
Pit zips would make it more breathable
Fit is on the small side, and you may need to size up
Key Features
Key Features
Design
To get the easiest use out of this jacket, buy it at size; it's not meant to be a
multi-layer jacket
. With the warmth it provides, you won't need to fit a sweatshirt or sweater underneath. So, you don't get too hot; wear a light t-shirt or long-sleeved t-shirt underneath. A larger size will also result in the bottom of the jacket being too long to hug your waist, subsequently letting the heat out and cold air in.
There are a few things that make this Patagonia jacket easy to use. Firstly, the Y-Joint sleeves allow for extra mobility in the shoulders and arms. The vertical-zippered chest pocket is also perfect for keeping your wallet or phone close, whereas you can keep your hands toasty with the polyester-lined zippered handwarmer pockets.
There isn't a drawstring on this jacket, but there doesn't need to be, or should there be. With an adjustable waist strap, you would lose the free movement that the Retro X provides.
Comfort
There's no doubt the Retro X is more than comfortable enough to wear all year round, no matter what activity you need it for. However, it's probably a little too warm for summer weather. For such a warm jacket, it's surprisingly functional for hiking.
However, the slightly stiff inner mesh and the warmth of this jacket means you'll probably be more comfortable if you keep its use to casual hiking.
Generally, this
Patagonia range
runs small side and is better suited to a slimmer frame. Therefore, you'll most likely want to size up at least one.
I also like the hip-length design, which always gives a more comfortable fit. The 100% polyester warp-knit mesh lining is also super soft and comfortable, although a little on the stiff side.
If I were extremely picky, I would say the shearling look is warm but not as breathable as other jackets that contain a Gore-Tex lined shell. You may get a little warm for any extreme mountainous activity, but I prefer to choose warmth when warmth and wind resistance are essential.
Materials
Patagonia knows how to make superior outdoor wear, and that's partly due to the materials they choose. As mentioned above, Patagonia shows they care about the environment by using recycled material.
For example, the Retro X is made from a quarter-inch pile of 100% Polyester bonded Sherpa fleece, which is 50% recycled. Although this Sherpa design is not for everyone, I think it's both stylish and functional.
It's also lined with 100% Polyester (again 50% recycled), with a wicking finish, a windproof barrier, and HeiQ® Fresh durable odor control, allowing extra comfort and wind resistance. Phew, this means less chance of B.O. after a long hike. Lastly, being Fair Trade Certified™ sewn means the people who made it earned a premium for their labor.
Durability
Another thing that always impresses me about Patagonia clothing is the incredible durability their gear provides. They make clothes that just last and last.
This is one of the reasons why you'll rarely find it on sale because it's out of stock before it even has a chance to go on sale. Not only does it look and feel well made, but the materials are very durable.
Polyester makes up the shell and inner mesh, while a nylon plain weave is used for the wind flap, the chest pocket and outer collar. These are all naturally durable materials. Finishing this fleece jacket off with a durable water repellent finish (DWR) also means you're protected from the weather and long-term wear.
Comparison to Similar Fleece Jackets
As mentioned above, the Retro X doesn't come with a drawstring to ensure you get all the movement you need. However, if you prefer an adjustable drawstring, why not go for the similar windproof
Patagonia Synchilla
.
Both are warm and comfortable, but the Synchilla is more suited to casual, around-town activities. Whereas the Retro-X is more rugged looking, the windproof Synchilla has a more classic fleece look for casual or office wear.
Another great product we reviewed is the
Patagonia Synchilla Snap-T Pullover Fleece
, so make sure to check it out as well.
Although perfectly functional for lightweight hiking, the Patagonia Retro X is too warm for any technical hikes. If you're looking in the market for something lighter and more functional for technical pursuits, then try out the
Montane Isotope Hoodie
.
This hoodie is perfect as an ultralight option that ticks all the boxes for any technical and fast-paced pursuits. Being stretchy, highly breathable, and lightweight, it's ideal when you need to stay cool. However, it's simply nowhere near as warm as the Retro X for standalone use in any cold season.
Verdict
The Patagonia Retro X is just too cool to be ignored. Well, not literally cool; in fact, it's warm, plenty warm enough for most winter activities. Of course, when you first try on the Retro X, you're going to love its comfortable, free-movement inspired design. But, stand in the mirror and tell me you don't also love the retro fleece look?

Although not the most breathable, it's plenty comfortable for most casual hikes and more than warm enough to keep you toasty and cosy this winter.