Patagonia Down With it Parka
Combining warmth, comfort, and style means you'll have everything you need to look and feel good this winter in one convenient package. Yes, that package is the Patagonia Down With It Parka.
With a 100% polyester shell, insulated hood and 600-fill-power 100% Down insulation, you can see why this Patagonia jacket has such rave reviews.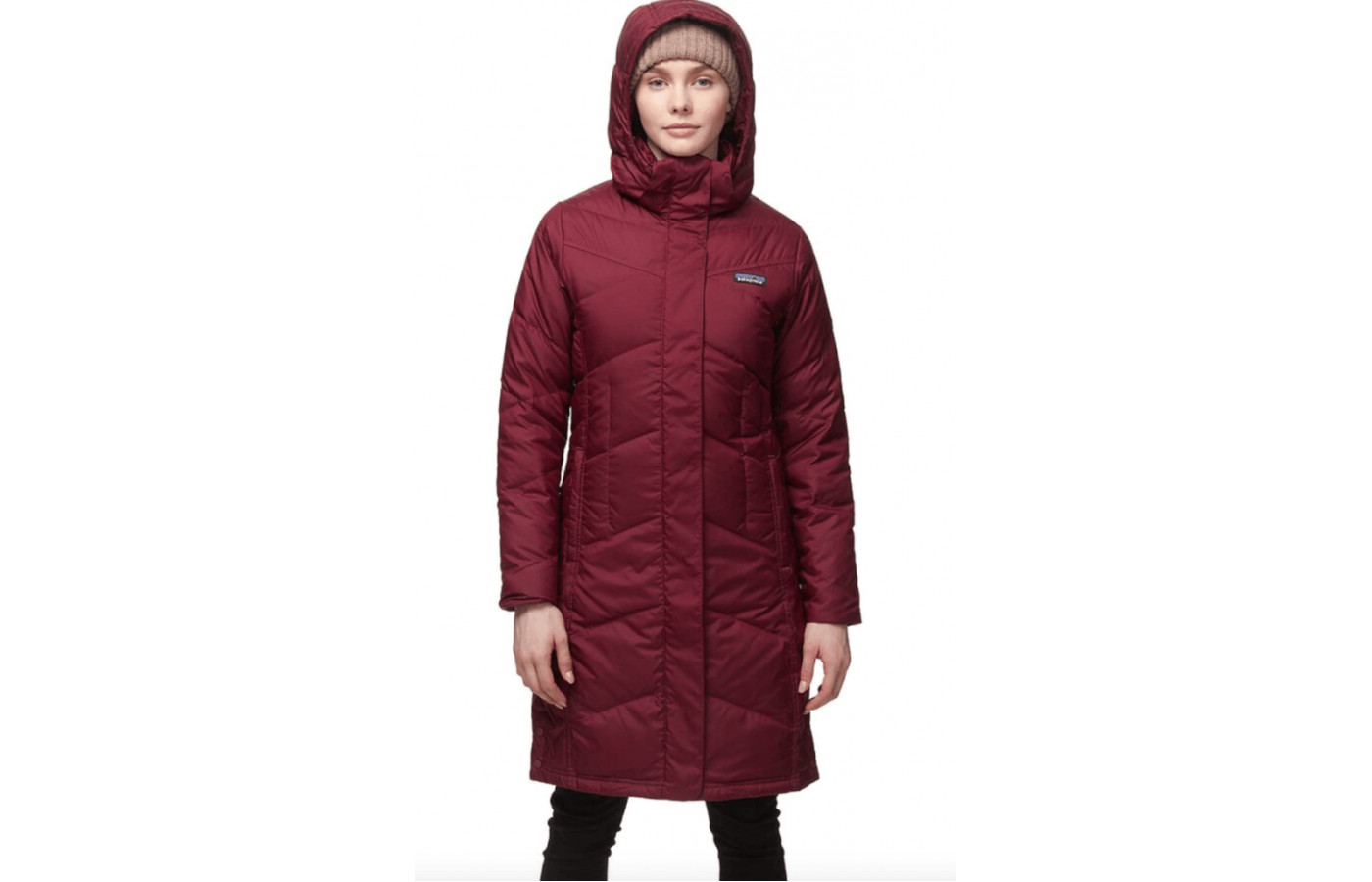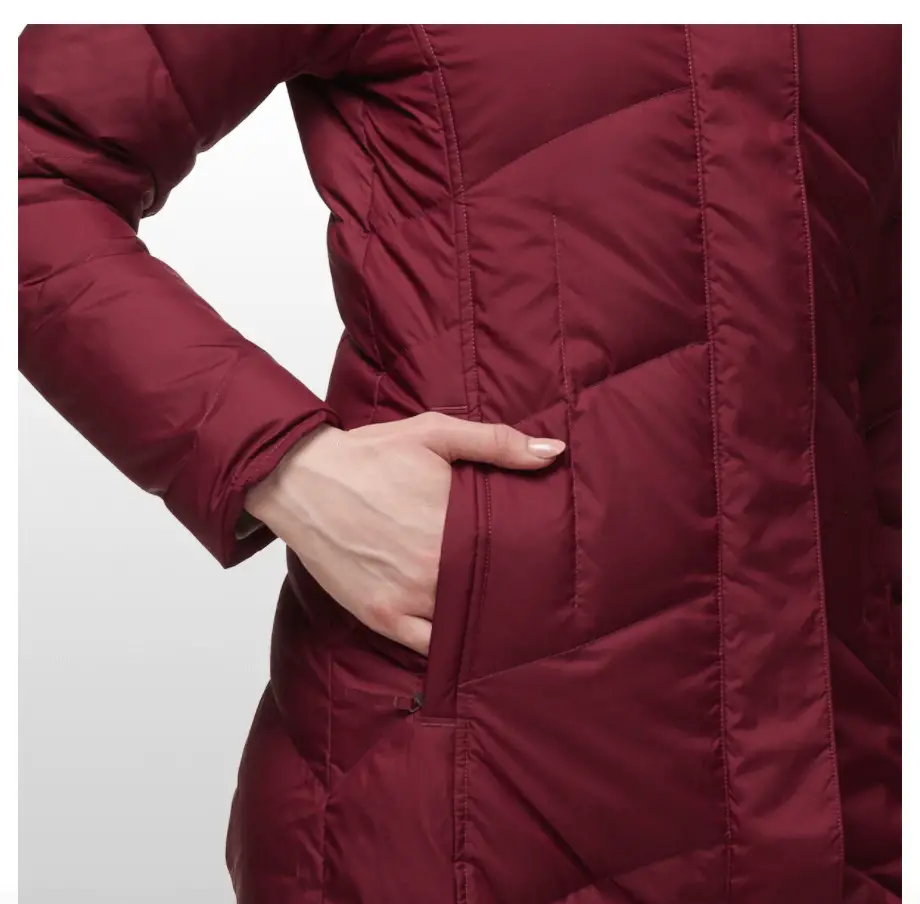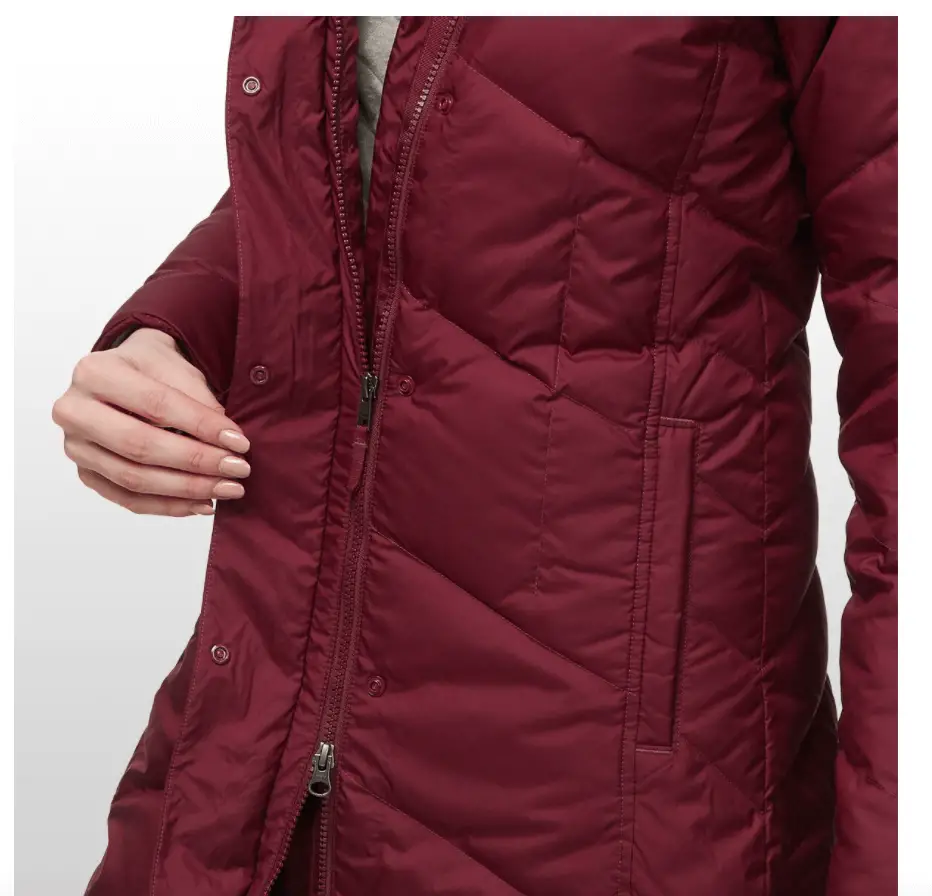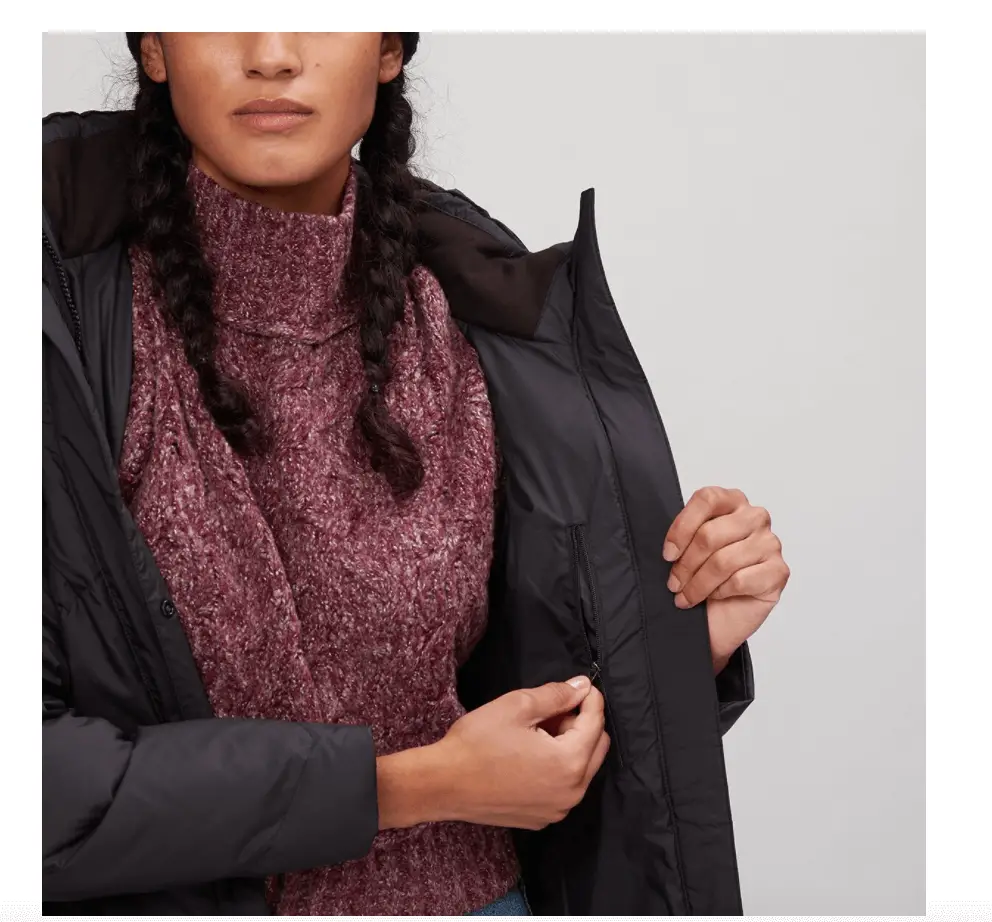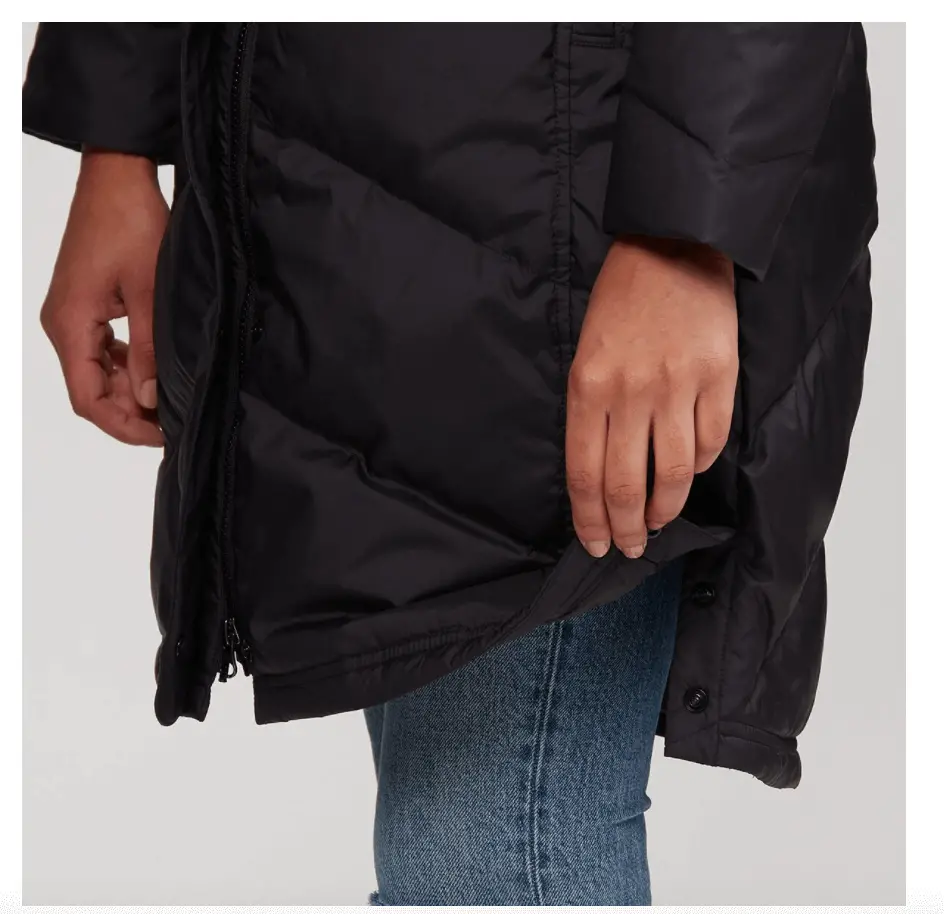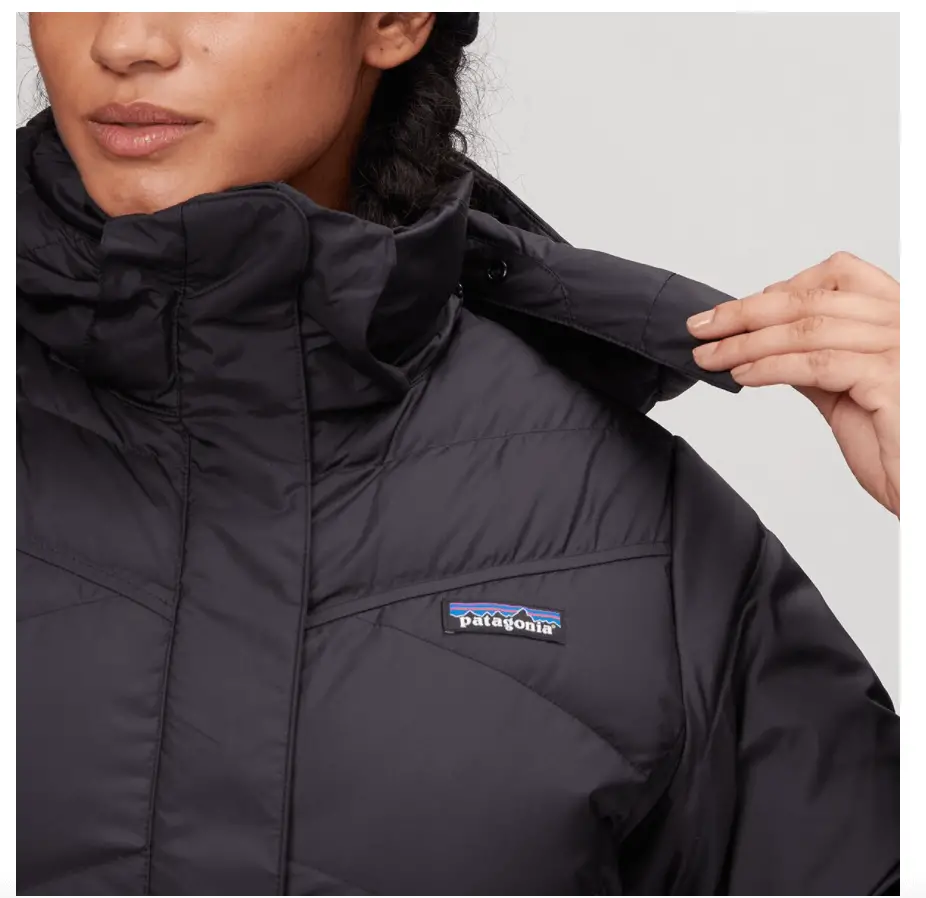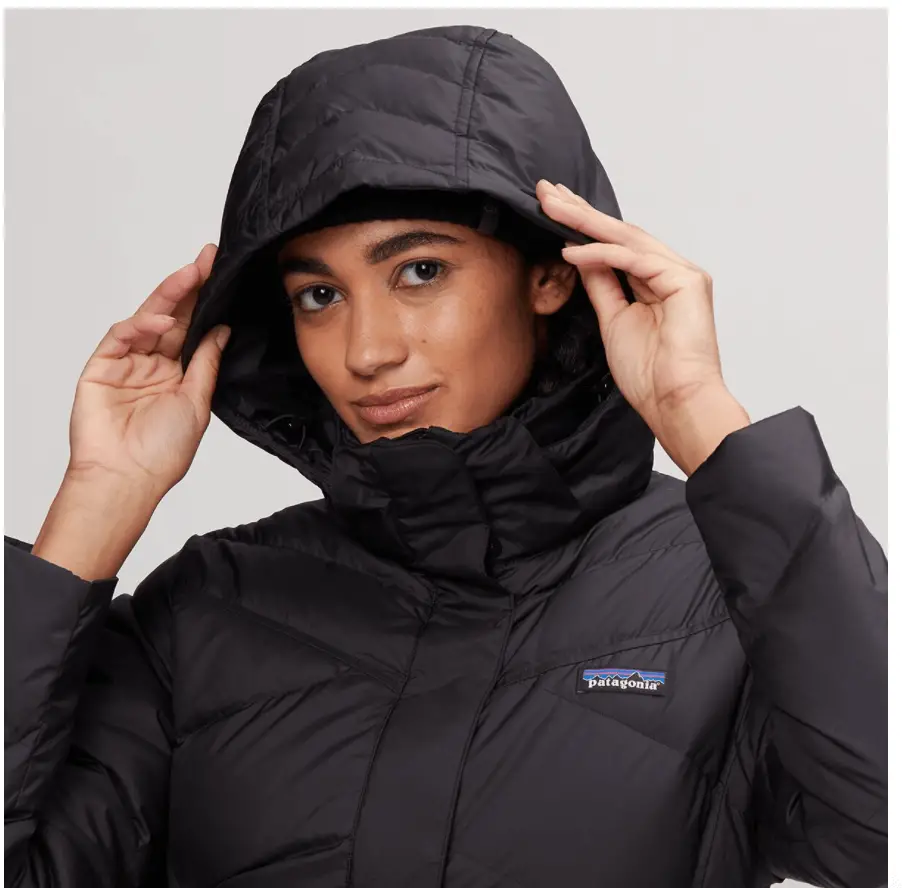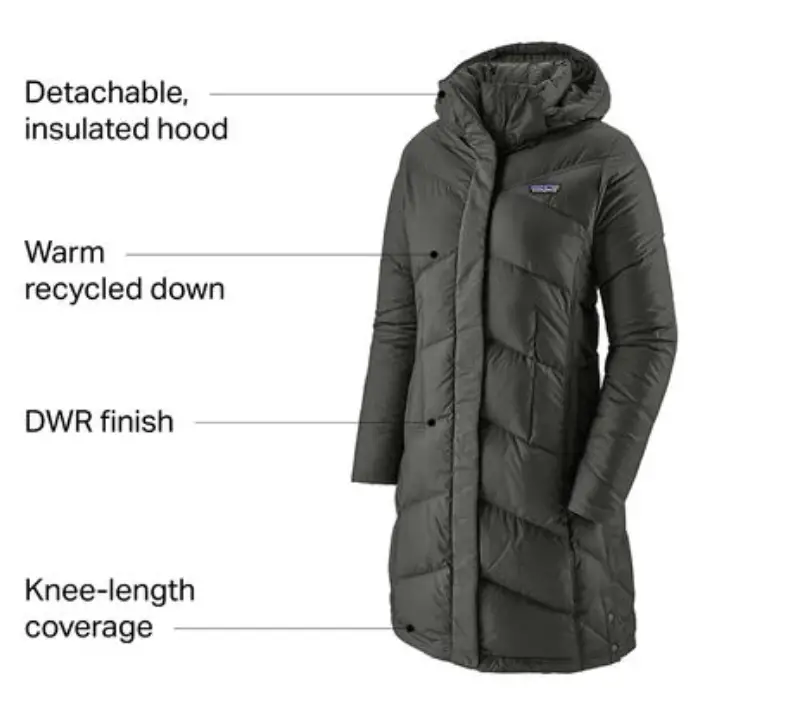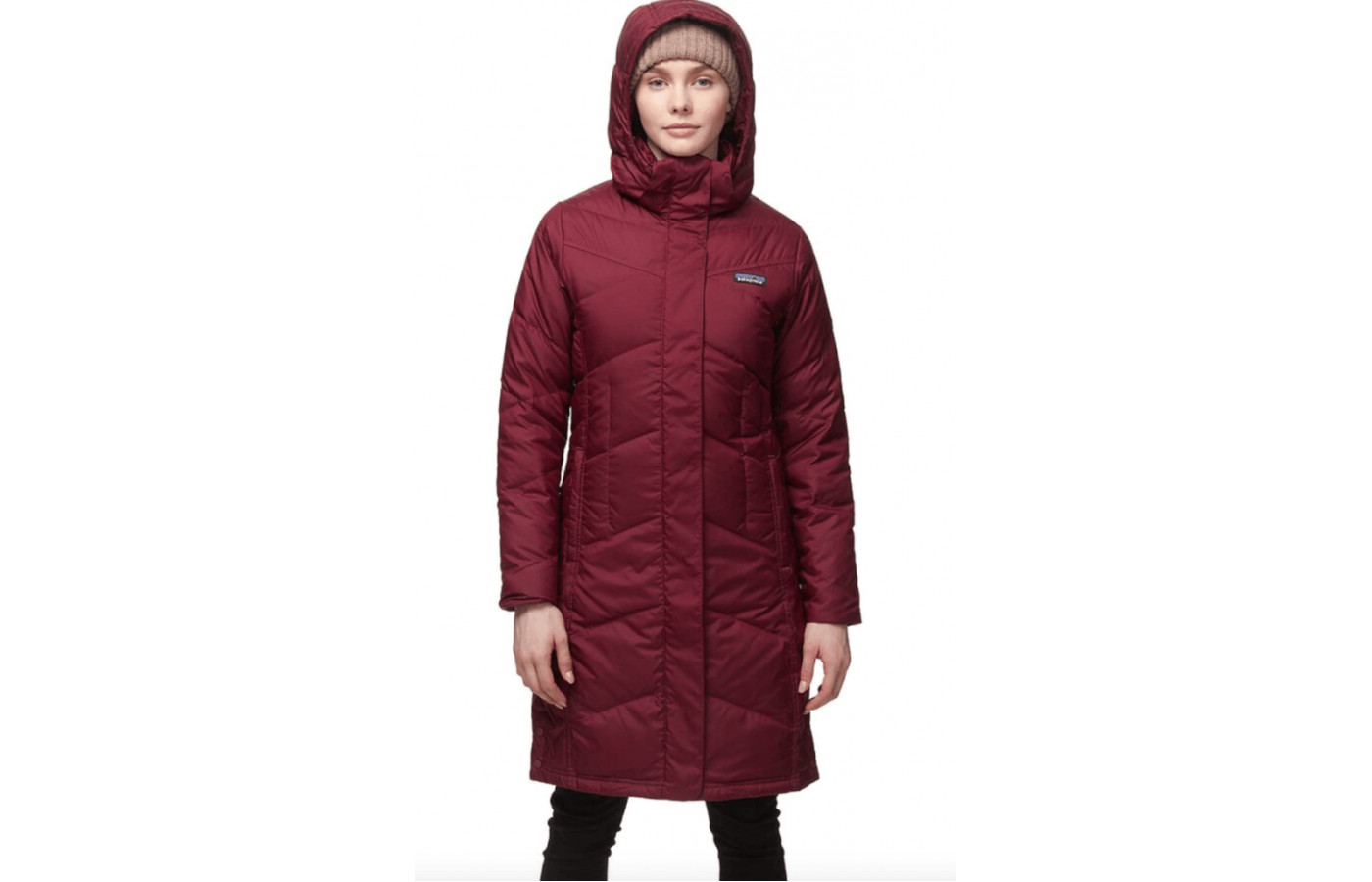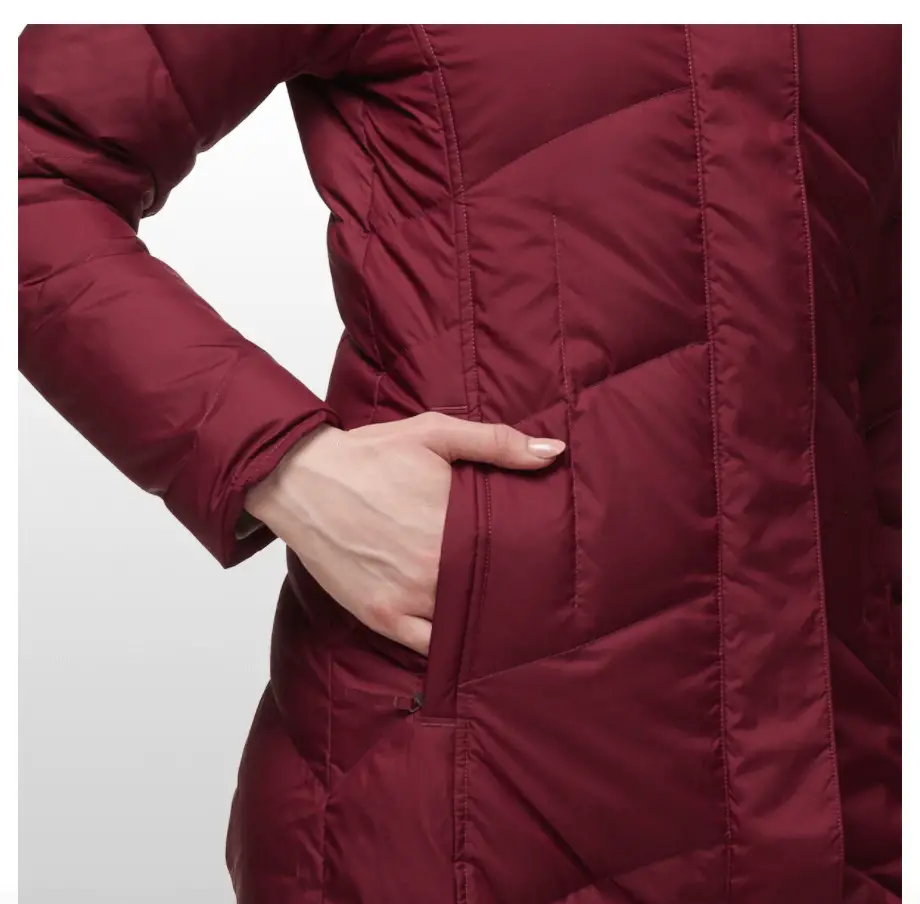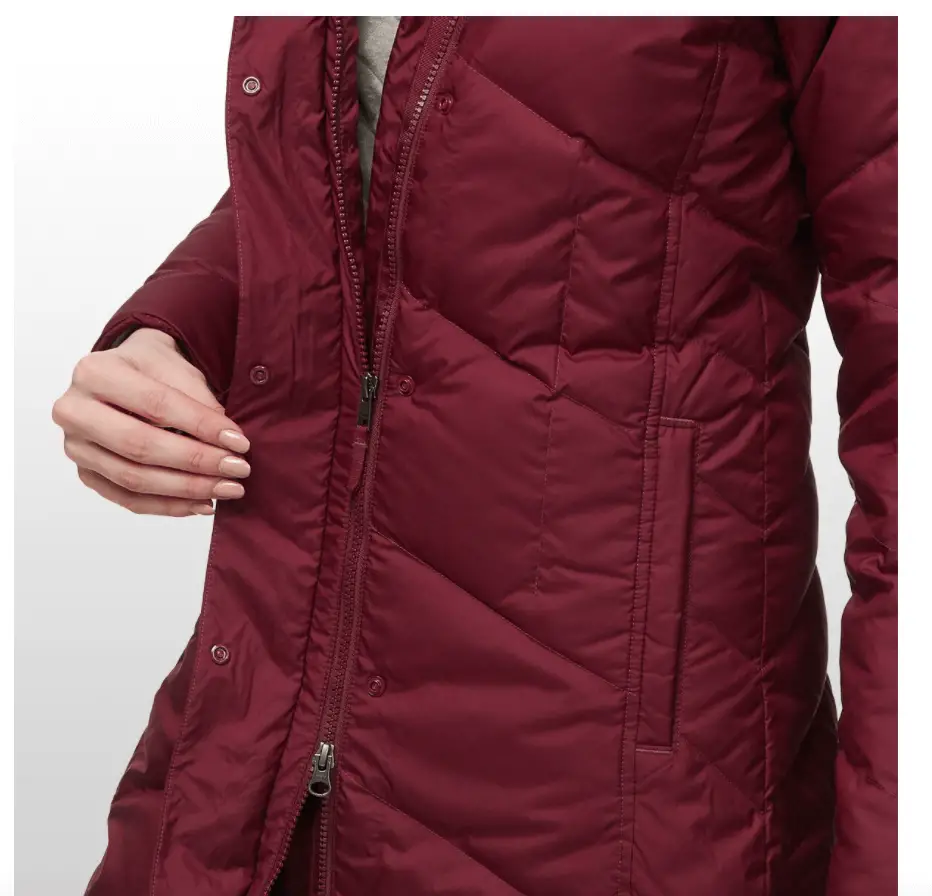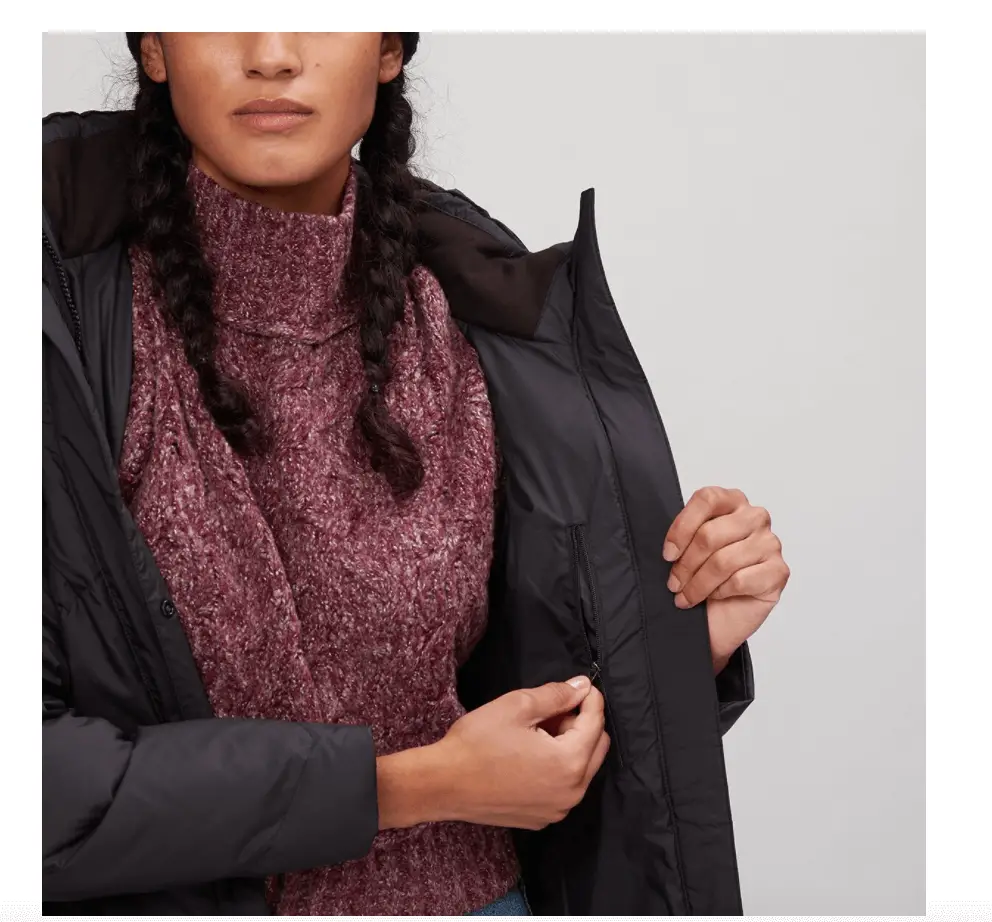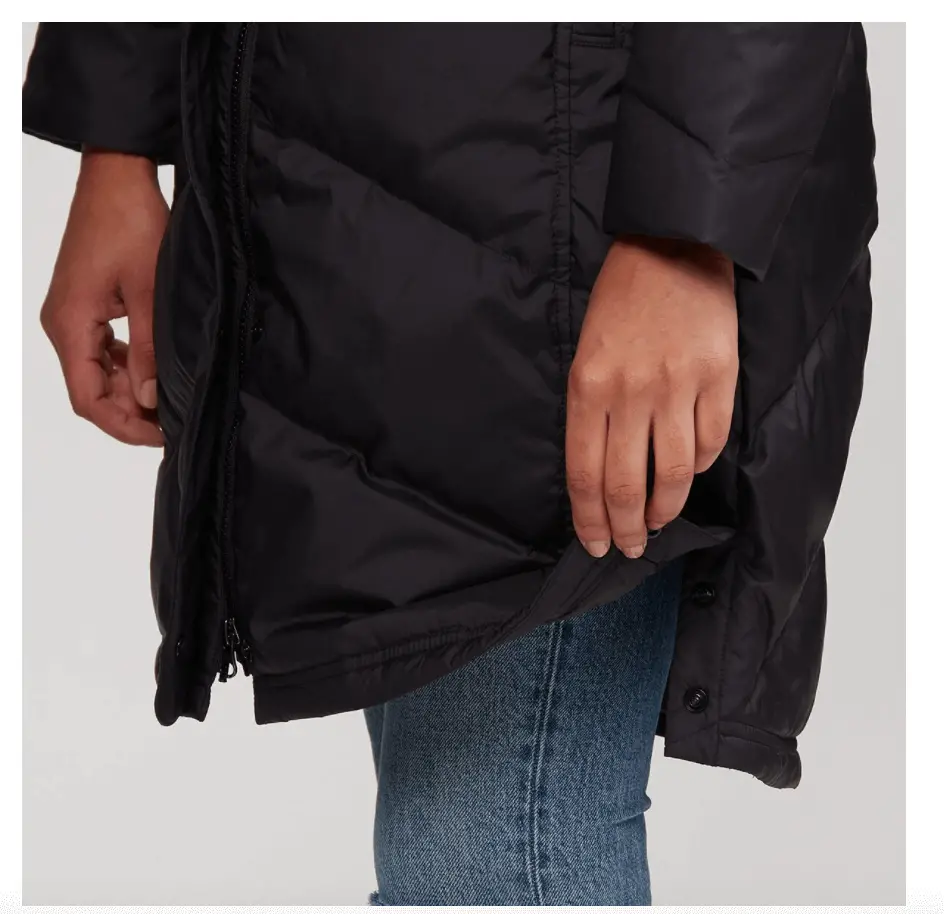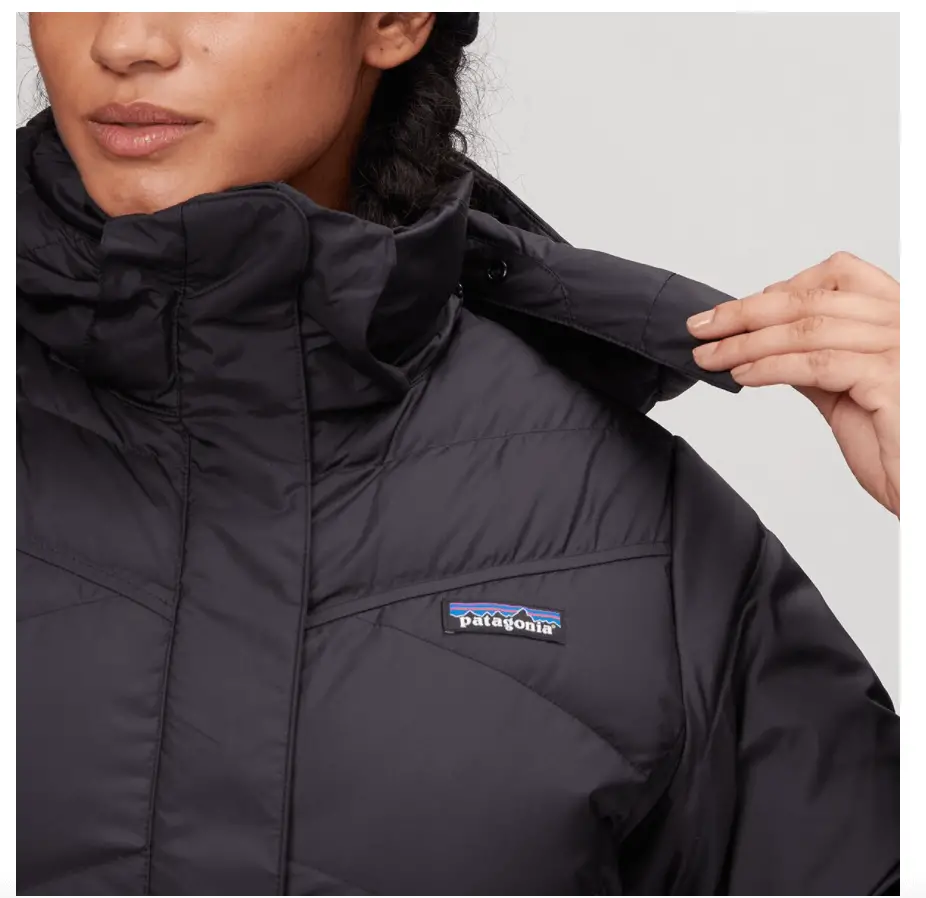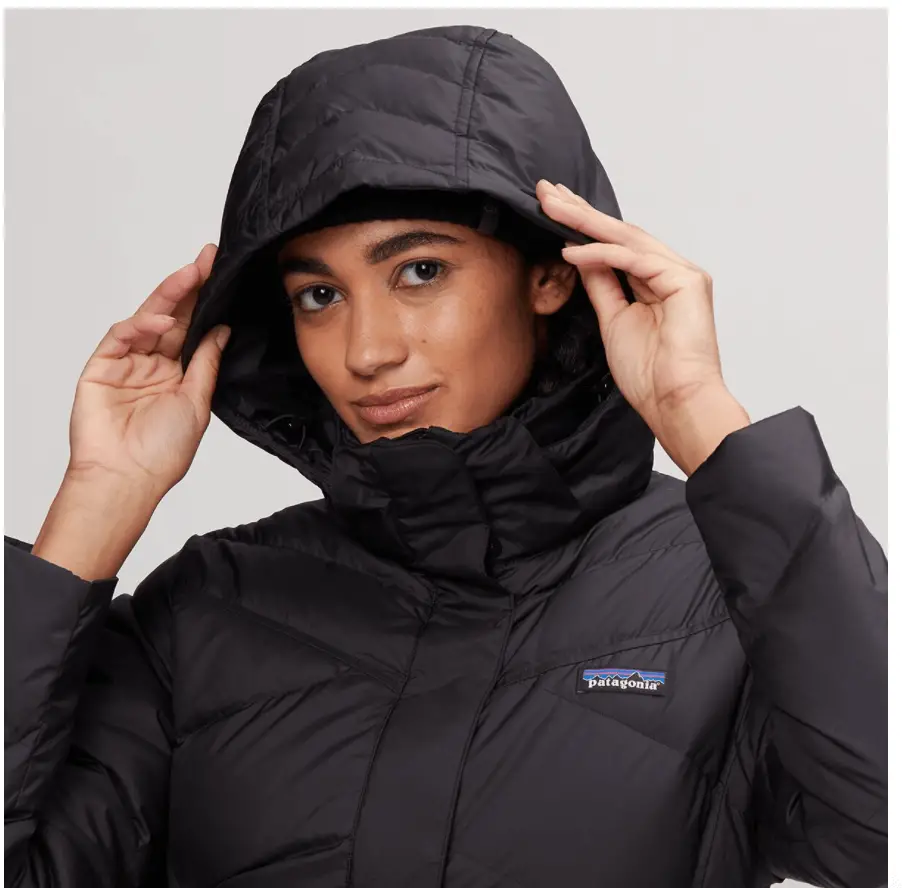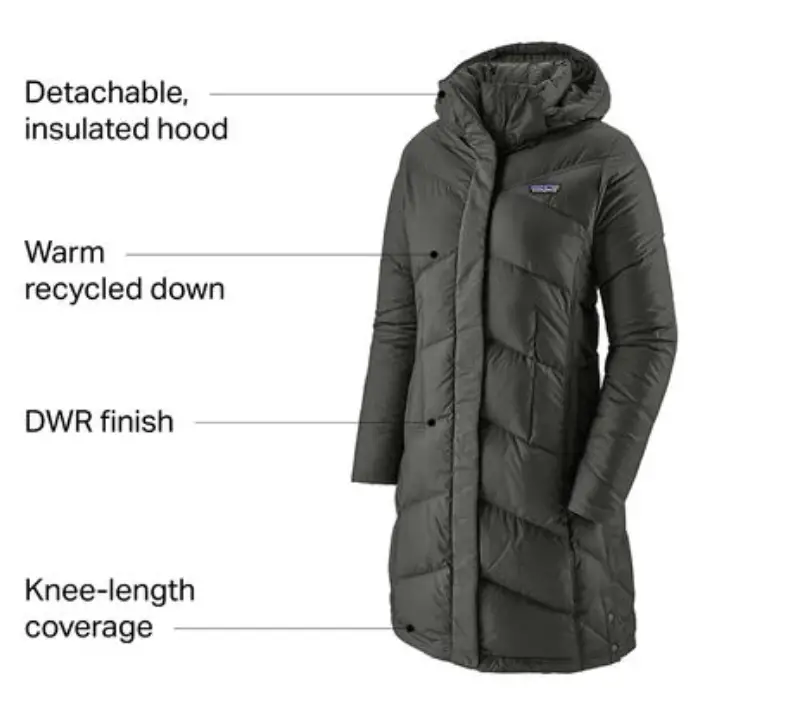 Our Conclusion
No matter what they are creating, Patagonia always excels in their outdoor wear. And the Down With It Parka is no different. Providing a superb level of warmth, comfort, and style, this classically simple puffy winter jacket does what you need it to.
I always like to buy from a company that respects the environment and does its best to use sustainable products. So, I'm pleased to see the Down With It Parka uses 100% recycled fabric for the shell and inner insulated lining. It's also Fair Trade Certified™ sewn, which means the people that make it also benefit from the profits.
In addition, you're unlikely to go cold this winter as this Parka keeps you plenty cozy and warm due to the duck and goose down insulation. This
winter coat
is also perfectly flattering, as the baffles slant. Making use of a water-resistant coating means you'll also stay dry in light showers.
As a durable and reasonably priced winter coat, the Down With It Parker is an option worth considering.
Pros & Cons
Durable, tear-resistant materials
Not waterproof for heavy rain
Cuffs lack gaskets or adjustments, which allows cold air to enter the wrists
Key Features
Key Features
Design

There are many things about the Down With It Parka that make it so much easier to use than other similar knee-length coats. Firstly, the insulated and removable hood is simple to use and features handy glove-friendly adjustments along the sides. This feature means you can cinch it close to your face as protection from those sharp blistery winds.

In addition, the hood attaches with just a series of simple snaps. The smooth inner lining also means sliding it over your layers is easy.

It's good that the length stops at the knee, making it long enough to ensure extra warmth but not too long that you feel too cumbersome on the move.

Maintaining your normal stride is also easy without unzipping the coat and letting in all the cold air due to the two snaps on either side of the jacket hem.

Patagonia likes to keep things simple, and that works for this brand. The cuffs on the Down With It are straightforward, allowing for tapered arms and down baffles extending past the wrists to keep out the cold.

However, although they are streamlined and look good, these cuffs lack the heat-trapping and weather protection needed for true warmth. However, if you pair them with a pair of gloves that extend past the wrist, you'll be ok.

With plenty of pockets, keeping organized is easy. In addition, the Down With It boasts two hand warmers of a generous size, both of which are fleece-lined for extra comfort.

The relatively long zipper is also easy to pull up even when wearing gloves for glove-friendly access. You can also keep your valuable warm and dry due to the large internal zippered chest pocket.

Comfort

You can't be comfortable when you're cold, and Patagonia makes sure you're warm and comfortable with the Down With It Parka. It only comes in at 2.2 pounds, so it feels light and lets you move smoothly.

I particularly like how the fleece lining inside the collar feels soft against your skin, whether you have the hood attached or not. The cut also provides enough room to touch your chin inside the coat when the temperatures drop and the wind picks up.

Getting that extra protection from gnarly weather is also possible when the insulated hood is pulled up and the collar is zipped up. You'll also get more protection from the elements because of the down insulation, which is incredibly effective against the elements, especially the wind and cold. Down is a well-known insulator and serves as an effective wind barrier.

More about the cut; it's generous enough to provide just enough room in the shoulders to move around without feeling constricted, even with a medium weight base layer.

However, the fit is true to size and slightly fitted, so you may want to size up if you're going to fit thick sweaters underneath. Adding a flap that covers the front zip also helps to keep gusts of wind out.

Materials

As usual, Patagonia doesn't disappoint with the materials they choose. Extra warmth initially comes from the 600-fill-power 100% Recycled Down (duck and goose down reclaimed from down products), which is an effective warm material and fully recycled, ensuring less strain on the earth.

Combining this with 100% recycled polyester plain weave with a durable water repellent (DWR) finish also means you get extra protection from the elements, plus more sustainable materials. The fabric has also been certified as blue design approved as a solution to sustainable textile production.

Durability

I'm yet to find a piece of Patagonia outdoor wear that doesn't impress due to its rugged durability, and this range is no different. In terms of design and build quality, this jacket certainly appears robust and well made.

The zippers are robust with a thick and durable face fabric. Even after much winter use, the shell shows no signs of wear and tear. What's more, the Down With It also features a 2.3-ounce shell that is noticeably thick and durable.

Using naturally robust polyester and goose down also gives the impression that this coat will last for longer. With stitching immaculate and no escaping feathers, I'm inclined to think this coat will last for years.

Comparison to Similar Winter Coats
Although I love this coat, as mentioned above, the cuffs are missing internal gaskets and can let out some heat. If you prefer to have internal gaskets along the cuffs to keep snow and air out, you can try both the
Marmot Montreal
and
The North Face's Arctic,
which are both similarly excellent options.
Although this coat is well worth the money, you can try out the
Marmot Montreaux
if you need something cheaper.
This Marmot winter coat Montreaux provides nearly everything you need, being warm, flattering, cozy and functional. However, it's not quite as warm as the Down With It, but it is lightweight and comes at a reasonable price.
Another great product we reviewed is the
Patagonia Micro Puff Insulated Jacket
, so make sure to check it out as well.
Verdict
Even though the Patagonia Down With It Parka isn't built for any technical activities, it's still one of my favorites as a stylish yet functional winter piece.

It's just perfect for any woman who wants to look good without sacrificing warmth. Its durability, cold-weather performance, style, and superior comfort creates an easy to wear coat that is also resistant to some harsh weather.