Best Patagonia Jackets
last updated:
Oct 19, 2020
Henry David Thoreau, John Muir, James Whitaker, Yvon Chouinard. That last name may not ring a bell, as the others do, but Chouinard is also a well-known and respected outdoorsman. In fact, Chouinard is the man behind the brand Patagonia. Spending his youth up and down the California coast, selling handmade rock climbing gear from his van, he learned a thing or two about climbing, surfing, Mother Nature, and the great outdoors.
Patagonia is a company that has been built by people who care for and admire the outdoors. The high-end craftsmanship and dedication can be seen easily in their gear and clothing- especially their jackets. Both men and women can feel confident in the quality and comfort of Patagonia jackets. You are not only investing in a great company but in an environmentally conscious company as well. Check our selection of the top ten jackets.
In a Hurry? The test winner after 10 hrs of research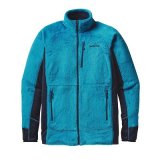 R2 Jacket
Why is it better?
Warm jacket with good insulation
Flexible
Good ventilation
In a
Hurry? Editors choice: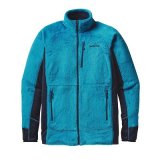 Test Winner: R2 Jacket

28
Researched Sources
22.5k
Reviews Considered
10
Hours Researching
16
Products Evaluated
Weather Resistance
Insulation
Durability
Comfort
By Default
Criteria Used for Evaluation


Weather Resistance
Since down loses its insulation power whenever it gets wet and clumps up, you'll want to make sure you get some water resistance when you purchase your down Patagonia jacket, especially if you'll be outside when the weather is wet. If you plan on being around a lot of rain and snow, then you'll need to make sure your Patagonia jacket has some water resistance to help protect the down insulation.
Patagonia and other manufacturers of winter weather jackets usually either treat their down to make it better at handling moisture. Sometimes jackets will have a polymer coat over the down, which helps to make it more water-resistant when it gets wet.
Even down that's treated with polymer won't be as great at insulating as synthetic fabrics when it gets wet, but it does add a level of performance to a jacket that helps protect the insulation. Typically, down that's treated with a polymer coat is known as hydrophobic down.


Insulation
Patagonia's jackets are all designed with some extra insulation for warmth, and most of them feature down filling that's very effective for thermal temperature regulation. Although Patagonia uses down in almost all of its jackets, not all down is created equally, and not all styles of jackets are as warm as others. Much of the jacket's warmth and insulation depends on a few items, including the fill power found in the jacket.
Patagonia's jackets usually feature a fill power number in the description of the product, and the fill power tells you about the down's quality because the higher the fill number, then the better the insulation will be on your jacket. For instance, a jacket with 600 fill down won't be as warm as a jacket with 800 fill down.
Fill power helps to tell us the amount of loft a jacket will have, and the more loft a jacket has, the better the jacket will be at regulating temperature, and the warmer the interior of the jacket will be. So, if you're concerned about freezing temperatures, you want to make sure you get a jacket that has a lot of loft and a high fill power.


Comfort
How comfortable your Patagonia jacket feels will depend a lot on the jacket's overall fit. Different styles of Patagonia jackets are designed to fit you differently, and many down sweaters are made with a more casual cut and style than what you get with regular jackets. The fit of your Patagonia jacket will depend a lot on the style of the jacket you buy.
Some of the Patagonia jackets on our list are a bit boxy and stiff, and depending on how you want your jacket to fit you; you may need to vary up the styles and try things on. Some people are okay with a stiffer, boxier jacket, while others are not. If you don't like the boxy, stiff feel, there are still plenty of other Patagonia jackets provided on our list that have different styles and cuts that might feel more comfortable to you.
The ventilation on your jacket can also affect how comfortable you feel when you wear it, and some Patagonia jackets on our list ventilate better than others. How much ventilation you need will be up to you and where you'll be taking your outdoor adventures.
If you need a lot of warmth, you might not wind cutting back on some ventilation for comfort. Also, the feel of a jacket's interior can affect how comfortable the jacket feels when you wear it. Most Patagonia jackets are designed with soft, cozy fabric on the inside, so they feel pleasant to the touch. Since fit and comfort can vary depending on your personal preference, you'll want to go to the store and try some Patagonia jackets on to figure out what suits you best.


Durability
The overall durability of your Patagonia jacket depends a lot on the jacket's materials and overall weight. While most of Patagonia's jackets are designed to be lighter in weight, some have better materials packed into them than others, and this can affect how long the jacket will last you. If you know you'll be carrying your jacket often in your pack, you do want to consider purchasing a Patagonia jacket that is lightweight and easy to compress. Many of Patagonia's jackets, like the Patagonia Ultralight Jacket, are lightweight and easy to back, and still, keep you very warm no matter what you plan to do while outside.
Also keep in mind that just because a jacket is designed to be ultralight, that doesn't mean it's not durable. Some ultralight jackets are still made with high-quality fabrics and insulation fills that help make the jacket not only warm but also durable and long-lasting. Most of the ultralight jackets here on our list above are still very durable and made to withstand a lot of outdoor winter sports abuse. The shell fabric, also known as a denier, on the Patagonia jacket can affect a lot about the jacket's durability as well as its weight. Jackets with lower denier ratings are not made to be as durable as jackets with higher denier ratings, so you'll want to aim for a jacket that has a higher denier rating if you want something that is durable and long-lasting. Also, since most Patagonia jackets use down jacket as an insulator, you'll want a jacket that also has some weather protection on it to help keep your down from wearing down, or getting wet and not being able to insulate your body well.
Expert Interviews & Opinions
Most Important Criteria
(According to our experts opinion)
Experts Opinion
Editors Opinion
Users Opinion
By Default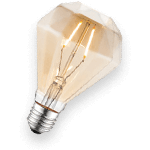 Synthetic Insulation
Synthetic insulation does offer some benefits, like keeping you warm when the insulation is wet, being more breathable, and typically have more affordable price ranges. However, down offers more warmth and is far easier to compress, and also helps keep down the weight of your jacket. As long as your jacket has some water protection built-into the jacket, you won't need to worry too much about the down getting wet. And, if you are going to carry your jacket often, then you'll want the lightweight and compressible insulation provided by down.
Ironclad Guarantee
You can buy with confidence from Patagonia. Each of their jackets comes with their "Ironclad Guarantee" that protects your purchase. If you are dissatisfied with the jacked upon arrival, or if you feel that it doesn't live up to your expectations after using it, you can return it. They are willing to take items back for repair, replacement, or refunds.
Other Factors to Consider


Portability
If you're going to be backpacking or carrying your jacket with you often, then you'll want to think about how compressible your jacket is going to be so that it will meet your needs. Most of Patagonia's ultralight jackets and sweaters are made to be very easy to carry along and pack down easily into a pocket or sack to make them easy to bring with you in a pack. Also, most of Patagonia's jackets, since they are made with down, compress very quickly, making them easy to pack along and carry.
Another thing to remember about Patagonia jackets is that their down insulation means the more fill power you get with the jacket, the easier the jacket will be for you to compress. Anything 800-fill and up will be easy to squeeze and pack down. Also, thinner denier levels pack down smaller as well, so that's another factor to consider when you make your Patagonia jacket purchase.
Frequently Asked Questions
q:

Do all ultralight jackets sacrifice durability?

a:

No, especially not with the Patagonia brand. Some of Patagonia's lightweight jackets and sweaters are still designed with durable, high-quality materials that are also abrasion-resistant. However, not all of Patagonia's lighter jackets and sweater are as durable as others, so you do need to make your decision with some careful consideration.
q:

Do different styles of jackets affect the overall warmth of the jacket?

a:

Yes, the style of a jacket can affect how much warmth and insulation you'll get in the jacket. Depending on where you'll be when you are outdoors and how cold the weather gets, you'll need to consider your style of jacket accordingly. If you plan on experiencing temperatures of 30 degrees Fahrenheit or less when outside, then you'll want a midweight to heavyweight jacket style because they offer more warmth potential. However, if you plan on being outdoors when the weather is between 30 to 60 degrees Fahrenheit, then you can consider an ultralight jacket or a sweater to meet your needs. Knowing what the temperature is likely to be when you are active outdoors should help you dictate what you need.
q:

Do I need to have some kind of weather resistance on my jacket filled with down?

a:

It's always a good idea to purchase a jacket with some level of weather resistance. Down doesn't work well as an insulator when it gets wet, so if you're going to be outdoors when the weather gets very moist, you'll want some kind of water repellent treatment on the exterior shell of your jacket. Patagonia as a brand offers a few choices in water resistance, including DWR coatings and Gore-Tex technology, both which help to keep your jacket and its insulation warm and dry.
q:

What is the difference between Patagonia's jackets and The North Face's jackets?

a:

Patagonia and The North Face both have renowned reputations for making excellent outdoor gear and outdoor clothing. Both brands have their fans among various outdoor enthusiasts, and which brand you prefer is really up to personal preference. However, Patagonia does offer one huge benefit over The North Face, and that is that Patagonia is an environmentally friendly manufacturer. So, for people that are concerned about the planet, Patagonia seems the obvious choice.
q:

Do I need a hood on my Patagonia jacket?

a:

Many Patagonia jackets come either with or without hoods. Really, whether or not you need a hood will depend on where you'll be going when you are outside and what the temperature is. If it is going to be very cold, you'll probably want a hood to cover your head and trap in warmth. However, some people don't go outside often enough in freezing temperatures to need a hood, so much of this will depend on your own personal preference.
Subscribe to our Newsletter