Best Ankle Weights
last updated:
Feb 07, 2020
There are various ways that you can increase the intensity of your hikes or runs, such as trying to beat a time limit or traveling a long distance. However, one great way of improving your performance and burning quite a few calories in the process is to strap a few more pounds to your body in the form of ankle weights. These products are great because they make you work for each and every step that you take, and do a great job to help strengthen and tone muscles as well as improve your endurance. Plus, there are many designs out there on the market that are slim enough that you could wear them all day to burn calories while at work and no one would know! In this guide, you will find some of our favorite picks that will really help improve your strength, endurance, and performance.
In a Hurry? The test winner after 4 hrs of research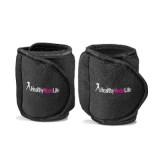 HEALTHYMODELLIFE
Why is it better?
Slim design
Users can select from lighter or heavier options
Easy to put on
In a
Hurry? Editors choice: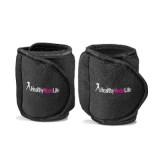 Test Winner: HEALTHYMODELLIFE

2
Researched Sources
25
Reviews Considered
4
Hours Researching
10
Products Evaluated
Style
Weight
Materials
Adjustability
Value
By Default
Criteria Used for Evaluation

Style
Whether you are wearing them around the office or at the gym, you want to make sure that you select something that looks good.
Slimmer designs are going to be your best option if you want something simple to wear while running errands, but those slimmer options typically don't offer a lot of extra pounds. That's why we still considered the style of a product even if it offered extra pounds, because bulkier designs are not only going to look a little awkward, but they are also going to be less comfortable than their slimmer counterparts. We also liked to select designs that came in more colors than you standard black, because everyone loves a little pop of color when it comes to their workout gear. Plus, if you are running your neighborhood after dark, that pop of color is going to be noticeable by drivers so that you will be a lot safer on those late night jogs. We also made sure to select understated color options as well that are offered in solid blacks so they they may blend in with the pants that you wear to work.

Weight
Picking the right pounds is going to be the key to getting the most out of your workouts.
We wanted to make sure that we selected products that offered a wide range of sizes that users could pick from. Designs that offered sizes that started off at 1 pound and worked their way in 1 pound increments to 5 pounds were pretty standard from most companies. We also wanted to make sure that we included a few options that were a little heavier than most and included some that were between 5-8 pounds. For those that aren't sure how heavy they should go for their workouts, we also tried to stick to designs that had iron bars or sandbags that were able to be removed from the base so that users would have the choice of working up to a heavier option, or simply removing bags to accommodate specific exercises. The ability to make it lighter when needed is going to be the keep to preventing injury.

Materials
If you are wearing it for a quick job in the park or while you are at work all day, the type of material used is going to dictate how comfortable it is.
What we found during our research is that selecting products that used neoprene is going to be the best option available to use. This material is great because it is incredibly soft and won't rub your skin raw, and it also conforms to the shape of your leg over time. Neoprene is also ideal because it is considered to be incredibly lightweight and breathable, so as you work up a sweat in your workout, it will still stay cool and dry on the inside of the products. The only downside to neoprene is that it is a little difficult to wash and care for, and it is often a little more expensive. If you are looking to save a little bit of money and want something that is going to be easier to care for, materials such as cotton and canvas are great solutions. While they are easier to care for, they run the risk of digging into your skin, and they aren't as durable as neoprene.

Adjustability
We wanted to select styles that were pretty easy to get on and off.
We know how it is- is a product is a pain to strap on and take off at the end of your workout, it is likely to deemed to gather dust in the bottom of your closet. That's why we wanted to make sure that we selected products that were going to be easy to take on and take back off. While it is important that it is easy to slip on and off, we also wanted to make sure it was designed to fit most users. This means that we also took a look and the size and length of the adjustable strap. Not all users are created equal, and we wanted to make sure that the straps were going to be long enough to fit larger and smaller users. To make sure that these are comfortable and to help ward off injury, you are going to need to ensure that they fit properly. This means that they are going to need to be snug, but not too tight.

Value
As always, we want to save you a little bit of money when we can.
The good news here is that these products are generally pretty affordable. There were very few instances where we found the price was considered to be unnecessarily high. A few key features are typically going to drive up the price, but many of those features are worth the extra cost in our option. Naturally, heavier designs are going to have a higher price point over their 1 pound counterparts, so be prepared to pay more if you want to go heavy. Also, the materials used are going to be priced higher than others. From what we found, products that use neoprene are typically quite a bit more than those that use canvas or cotton. However, neoprene is also more durable, so these higher priced options are actually going to last you quite a bit longer, making them well worth the slightly padded price tag.
Expert Interviews & Opinions
Most Important Criteria
(According to our experts opinion)
Experts Opinion
Editors Opinion
Users Opinion
By Default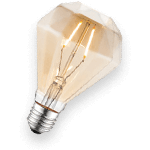 Style
If you are looking for something that you are going to be able to wear all day long, the slimmer options are going to be your best selection. Slimmer options are typically only offered in 1-2 pound options, but this is a going to really be all you need if you are going to wear it all day.
Weight
To reduce the risk of injury while in use, it is important that you don't know too heavy. We know that it might be tempting to go as heavy as you can to really burn those calories, but heavier options will put more strain on your joints such as your knees. Be sure that it is heavy enough that you can feel it, but not so heavy that it affects your natural gait.
Adjustability
When you are fastening these products to your legs, you need to make sure that it is put on properly. We suggest that you pull it tight so that it doesn't move around while in use, but not too tight that you lose circulation.
Frequently Asked Questions
q:

How will they help my workouts?

a:

Adding additional pounds to your cardio workouts is going to add quite a bit of resistance that is not only going to help tone leg muscles and make you stronger, but it is also going to help you burn more calories because you are going to be exerting more energy. Users typically wear these products while hiking, cycling, lifting weights at the gym, or engaging in aerobic class such as Zumba. If you find that all of your typical workouts don't seem as difficult as they used to be, or you aren't building up a sweat as much as you used to, this is a great way to add a little bit more resistance without changing up your routine altogether.
q:

Can I wear them while running?

a:

Yes, you can wear these while you are running, but there are a few things that you will need to keep in mind. Many experts claim that adding sudden pounds to your legs on your daily jog is going to put additional strain on your knees, which are already prone to strain when you are running. However, proper use of these products can actually help strengthen your legs muscles that can actually help you run faster and for longer distances. Is wearing them worth the risk of putting that extra strain on your knees? We feel that if you make sure that you select the right size, it is going to be worth it in the long run. If you are just starting out on your running journey, we suggest selecting a 1 pound option. This will help add promote strengthening, but it is going to reduce the strain on your joints.
q:

What else can they be used for?

a:

If you lead a busy life and can't seem to find the time to fit in a workout as much as you'd like, slimmer options are going to be a great option to wear all day long. This means that while you are engaging in everyday activities such as walking around the office or working in the yard, you are going to be able to build muscle and burn calories. If you intend on wearing one of these products all day, we suggest selecting a design that is made from soft and high-quality materials such as neoprene that won't run the risk of digging into your skin while in use. Just make sure that you select a thinner and lighter option because heavier and thicker designs will run the risk of being uncomfortable and digging into your skin.
q:

How do I know what size to select?

a:

Figuring out how heavy you want them to be is a tricky process. You want to make sure that they are going to be heavy enough you get the most out of wearing them, but going too heavy is going to increase the risk of injury. For those that are just starting out on their fitness journey, 1-2 pound styles are going to be your safest selection. If you are really unsure of how heavy you want to go, a great solution is to pick a brand that allows you to remove sandbags so that you will have the option to try out different levels before finding the right one. You are going to want it to add a little bit of resistance, but you don't want it so heavy that it is going to negatively affect your natural gait. If you find you are walking or running a little different, this is where you will run the risk of injury.
q:

Will they help me jump higher?

a:

Sadly, they will do little to help increase your vertical jump. In fact, you are going to run the risk of injury if you wear these while trying to jump higher. Due to the fact that you need to use your knees to stabilize yourself when landing, the additional weight strapped to your lower leg is actually going to increase the risk of injury when you land. If you are looking to increase your jump, simple and old fashioned practice is going to be the best solution. So, if you are looking to just try and increase your vertical jump, training with these products is going to end up doing more harm than good.
q:

Is it safe to wear them?

a:

Yes, these are going to be safe to wear while engaging in cardio activities, but as long as you keep a few things in mind. Adding additional pounds is also going to increase your risk of injury. There are, however, a few ways to sidestep this issue. The first way is to ensure that you never go too heavy. It might seem tempting to push it as heavy as you can go to build the most about of muscle and endurance, but this is exactly where people run into injuries. The second thing that you want to consider is that you ensure that it isn't going to affect your natural gait. You have most likely spent a long time developing a gait that feels natural and tries to distribute the impact of hitting the ground evenly through your body. When you add too much weight that disrupts that natural process, vulnerable parts of your body (such as your knees and lower back) are going to be more susceptible to injury.
Subscribe to our Newsletter