Best Elbow Pads
In a
Hurry? Editors choice: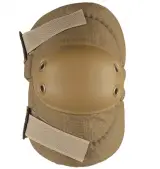 Test Winner: ALTA TACTICAL FLEX

Are you sick and tired of scraping and tearing up your elbows every single time you fall or dive to the ground? No matter if you participate in a particular sport that puts your elbows at risk or if you enjoy leisure activities that could result in falling, it may be in your best interest to
protect yourself
. If protecting your elbows is your mission, we can help you by providing a guide to the best elbow pads.
But, what makes an elbow pad good and what exactly are you supposed to look for when buying one?
By the end of this guide, both of those questions will be thoroughly answered to leave you with no confusion whatsoever.
However, before we get to that, down below you can take a look at some of the best options currently available on the market.
Standout Picks
Criteria Used for Evaluation
Protection
The protection you need may vary based on what you are doing so be aware of that.
Really, how effective elbow pads are, comes down to what you need them for. From one user to the next, a particular model may not offer the protection needed or may, in fact, offer that protection. The proverbial line, so to speak, is what you are intended to use them for.
If you just need small protection in the instance where you accidentally fall then you will not need ultimate protection. At the same time, if you are partaking in high-impact activities that will see you falling consistently on hard terrain, you will need some enhanced protection. In this case, you will want to look for aggressive models that are designed with thick padding and most often hard caps. While these will be bulky and a bit more uncomfortable, the extra protection may be needed.
Also remember, though, that the utilized materials and technology will affect the protection. Some engineers will implement their own personal padding, while others will stick with staples such as EVA foam and silicone gel. Oh, and some sellers will also include kneepads with your purchase (and this can be nice for those of you who need them).
Durability
This is huge because elbow pads are designed to take abuse.
Whenever you are purchasing a product that is literally designed to withstand the abuse you need to ensure that the product can take it. Sort of like buying new tires for your vehicles, elbow pads are meant to protect you and that means they will be absorbing all the impact and abuse. So, you then want to ensure that the option you go with is designed of high-quality materials. And, in the world of elbow pads, two materials automatically come to mind with the first being silicone gel. Silicone itself, when compared to rubber, is four times as durable and it is not going to flatten after multiple falls. And, even though it can be an expensive material, you will end up saving money in the long run.
Of course, EVA foam is not bad either and this is another popular material. In general, this is one of the best foams out there and is stress-crack-resistant and is generally hard to break. Oh, and some models will come with sleeves and if they do, you will want the sleeves themselves to be made of high-quality materials (such as nylon or even ballistic nylon).
Comfort
Not only do you need to deal with normal comfort but you also need to worry about breathability.
It was mentioned earlier that some of the models that offer enhanced protection will be a bit more uncomfortable to wear.
The reason for this is they will typically be bulkier and will typically be equipped with hard caps. At the same time, though, these same models should not be unbearable to wear as it will make the experience that much worse. But, overall, you will probably need to sacrifice the comfortability a little bit if you want aggressive padding.
The good news is those same models that are made of gel are a bit more comfortable as the gel will cut down on the bulkiness that is present with foam. And, this can improve your range of motion and cut down on the stiffness when you go to move your arms.
But, there is something else that needs to be addressed and that is breathability. If you need to wear these then, chances are, you will be partaking in high-intensive activities. And, this means that you will be sweating while you wear them. In turn, this means it will be in your best interest to search for models that offer moisture control properties. The buildup of sweat can quickly make you uncomfortable so having elbow pads that can wick away said sweat can be a game changer.
Fit
Some models out there will be adjustable but not all of them will so pay attention to the fit.
You can legitimately make the argument that nothing else matters unless the option you go with fits you the way it should. No one would scoff at you if you did because you know what, you may be right. The reality of the situation is the pads should not be too loose or too tight when they are on your elbows. Instead, when fitted properly, your arms will be allowed a full range of motion (unless there is an overabundance of padding) but the pads themselves will not slide down (which will be touched on later). However, do be aware that some engineers will design their models for specific genders (which can really alter the sizing).
Of course, what you also need to take into consideration is the fact that some options will be adjustable. Those that are will typically come equipped with hook-and-loop fasteners (oftentimes Velcro) and these allow you to achieve a fit that you are comfortable with. Even still, you need to order the right size as you will only be able to tighten and loosen them to a certain degree. But, do not assume that all options will come with such hook-and-loop fastener systems as plenty of them will not.
Stability
Do you really want to wear elbow pads that will slip down your arms?
To be honest, this section is actually a byproduct of a few previous ones. Yet, at the same time, it is a section that deserves special recognition as it is yet another one that is oh so crucial to your final decision. After all, do you really want to invest in pads that will refuse to stay in place when you are exercising or playing? This really goes back to achieving the right fit, though, because pads that are too loose are naturally going to slide down your arms. Of course, this is where hook-and-loop fasteners can help as you can always tighten them when they feel too loose.
But, what about sweat buildup? Many of you may not think about it but this could also play a role in the stability. You see, the buildup of sweat can make the elbow pads much heavier and moist. In turn, this could actually make them more susceptible to moving and slipping. Just something to think about is all.
OUR TOP PICKS FOR THE BEST ELBOW PADS
Subscribe to our Newsletter