Best Elbow Pads
In a Hurry? Editors choice: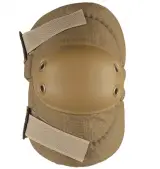 Test Winner: ALTA TACTICAL FLEX

Are you sick and tired of scraping and tearing up your elbows every single time you fall or dive to the ground? No matter if you participate in a particular sport that puts your elbows at risk or if you enjoy leisure activities that could result in falling, it may be in your best interest to
protect yourself
. If protecting your elbows is your mission, we can help you by providing a guide to the best elbow pads.
But, what makes an elbow pad good and what exactly are you supposed to look for when buying one?
By the end of this guide, both of those questions will be thoroughly answered to leave you with no confusion whatsoever.
However, before we get to that, down below you can take a look at some of the best options currently available on the market.
Standout Picks
Criteria Used for Evaluation
Protection
The protection you need may vary based on what you are doing so be aware of that.
Really, how effective elbow pads are, comes down to what you need them for. From one user to the next, a particular model may not offer the protection needed or may, in fact, offer that protection. The proverbial line, so to speak, is what you are intended to use them for.
If you just need small protection in the instance where you accidentally fall then you will not need ultimate protection. At the same time, if you are partaking in high-impact activities that will see you falling consistently on hard terrain, you will need some enhanced protection. In this case, you will want to look for aggressive models that are designed with thick padding and most often hard caps. While these will be bulky and a bit more uncomfortable, the extra protection may be needed.
Also remember, though, that the utilized materials and technology will affect the protection. Some engineers will implement their own personal padding, while others will stick with staples such as EVA foam and silicone gel. Oh, and some sellers will also include kneepads with your purchase (and this can be nice for those of you who need them).
Durability
This is huge because elbow pads are designed to take abuse.
Whenever you are purchasing a product that is literally designed to withstand the abuse you need to ensure that the product can take it. Sort of like buying new tires for your vehicles, elbow pads are meant to protect you and that means they will be absorbing all the impact and abuse. So, you then want to ensure that the option you go with is designed of high-quality materials. And, in the world of elbow pads, two materials automatically come to mind with the first being silicone gel. Silicone itself, when compared to rubber, is four times as durable and it is not going to flatten after multiple falls. And, even though it can be an expensive material, you will end up saving money in the long run.
Of course, EVA foam is not bad either and this is another popular material. In general, this is one of the best foams out there and is stress-crack-resistant and is generally hard to break. Oh, and some models will come with sleeves and if they do, you will want the sleeves themselves to be made of high-quality materials (such as nylon or even ballistic nylon).
Comfort
Not only do you need to deal with normal comfort but you also need to worry about breathability.
It was mentioned earlier that some of the models that offer enhanced protection will be a bit more uncomfortable to wear.
The reason for this is they will typically be bulkier and will typically be equipped with hard caps. At the same time, though, these same models should not be unbearable to wear as it will make the experience that much worse. But, overall, you will probably need to sacrifice the comfortability a little bit if you want aggressive padding.
The good news is those same models that are made of gel are a bit more comfortable as the gel will cut down on the bulkiness that is present with foam. And, this can improve your range of motion and cut down on the stiffness when you go to move your arms.
But, there is something else that needs to be addressed and that is breathability. If you need to wear these then, chances are, you will be partaking in high-intensive activities. And, this means that you will be sweating while you wear them. In turn, this means it will be in your best interest to search for models that offer moisture control properties. The buildup of sweat can quickly make you uncomfortable so having elbow pads that can wick away said sweat can be a game changer.
Fit
Some models out there will be adjustable but not all of them will so pay attention to the fit.
You can legitimately make the argument that nothing else matters unless the option you go with fits you the way it should. No one would scoff at you if you did because you know what, you may be right. The reality of the situation is the pads should not be too loose or too tight when they are on your elbows. Instead, when fitted properly, your arms will be allowed a full range of motion (unless there is an overabundance of padding) but the pads themselves will not slide down (which will be touched on later). However, do be aware that some engineers will design their models for specific genders (which can really alter the sizing).
Of course, what you also need to take into consideration is the fact that some options will be adjustable. Those that are will typically come equipped with hook-and-loop fasteners (oftentimes Velcro) and these allow you to achieve a fit that you are comfortable with. Even still, you need to order the right size as you will only be able to tighten and loosen them to a certain degree. But, do not assume that all options will come with such hook-and-loop fastener systems as plenty of them will not.
Stability
Do you really want to wear elbow pads that will slip down your arms?
To be honest, this section is actually a byproduct of a few previous ones. Yet, at the same time, it is a section that deserves special recognition as it is yet another one that is oh so crucial to your final decision. After all, do you really want to invest in pads that will refuse to stay in place when you are exercising or playing? This really goes back to achieving the right fit, though, because pads that are too loose are naturally going to slide down your arms. Of course, this is where hook-and-loop fasteners can help as you can always tighten them when they feel too loose.
But, what about sweat buildup? Many of you may not think about it but this could also play a role in the stability. You see, the buildup of sweat can make the elbow pads much heavier and moist. In turn, this could actually make them more susceptible to moving and slipping. Just something to think about is all.
OUR TOP PICKS FOR THE BEST ELBOW PADS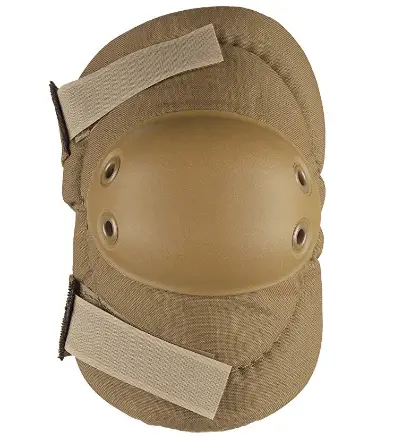 For the best elbow protection out there, you should highly consider this top option. Sure, the neoprene foam is incredibly firm but that is half the point in the superb protection it provides.
Read more
Protection
The ½-inch neoprene foam padding is what delivers the protection your body needs and granted you do not mind the hard caps, you will love these.
Durability
Let's just say that a few falls are not going to destroy these. In fact, they are built to withstand quite a bit and should provide you with ample uses.
Comfortability
Even though these are quite stiff, they are also lightweight and are designed with tricot liners to wick away sweat from your body. Not a bad combination at all.
Fitting
Thanks to the special hook-and-loop fastening system (that features two elastic straps), each one of these pads can be adjusted to your liking.
Stability
The good news is these are not going to slide down your arms very easily (granted you have them tight enough). The Velcro that is integrated pretty much prevents that.
Overall
If you are in it for the looks then you may not be a fan of this option. But, it is safe to say that most of you are in it for the protection (and that is where these excel).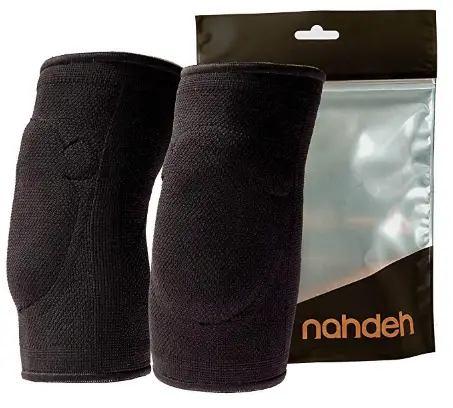 Sometimes, it is the simple things in life that provide the most joy and this is the case with these elbow pads. They are not flashy by any stretch of the imagination but they sure are practical.
Read more
Protection
When compared to traditional EVA foam pads, you can really tell the difference of just how much these will protect you if you happen to suffer from any type of a fall.
Durability
The sleeves are made of nylon for enhanced support and longevity. As for the pads themselves, they are made of silicone gel which is not going to flatten after multiple uses.
Comfortability
Not only are these not going to restrict your movement due to their thin nature but they are also designed with ultra-soft interiors (which feels really nice against your skin).
Fitting
Due to the fact that these are not adjustable, you will need to find the right fit for your needs. For the record, these do not appear to be optimized for thinner arms.
Stability
The simple addition of the compression sleeves adds much-needed stability. With these in play, granted the fit is ideal, the chances of slipping are greatly reduced.
Overall
What an excellent combination of comfort, durability, and performance that these provide. Perhaps an adjustable fit would be the only feature to put them completely over the top.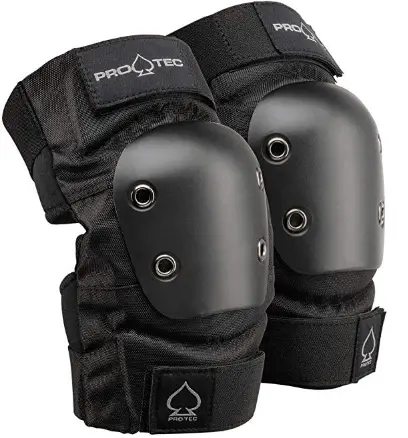 You may also be seeking some high-quality kneepads and if you are, then you will be eating up this set from Pro-Tec. Both the knee and elbow pads provided are exceptional in their performance.
Read more
Protection
Overall, the protection is straight solid here. The ABS hard caps provide full coverage, and the soft EVA foam is going to absorb high-impact falls.
Durability
Even though a couple of users have reported longevity issues, these are made of ballistic nylon and spandex. This combination of fabrics is going to resist tearing.
Comfortability
As many buyers have noted, the comfort provided is just phenomenal. This is thanks to the fact that the materials are ergonomic, breathable and also non-restrictive.
Fitting
In addition to the multiple sizes available, these are also fully adjustable. Equipped are hook-and-loop fasteners that allow you to achieve a completely customized fit.
Stability
It is interesting to note that the kneepads have been known to slide down on occasion. However, this has been less of a problem with the elbow pads (so that is good news).
Overall
What a great set this is, would you agree? If you take heavy-impact falls regularly then these may not hold up as long as they need to for you. But, for most people, they will be extremely compelling.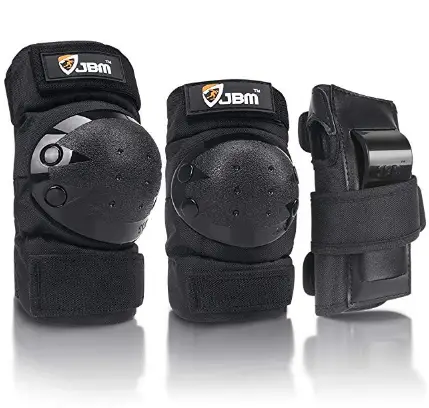 In addition to the elbow pads, this set also comes with knee and wrist pads. All of which offer ample protection for your body thanks to their EVA foam constructions.
Read more
Protection
It is noted in the product description that this option is the most popular for protection for multiple activities. When you analyze all the positive reviews, you will quickly see why.
Durability
The thick and sturdy EVA padding utilized here Is pretty durable in its own right. And, although the stitching is a bit scratchy, it is not cheap.
Comfortability
Admittedly, these are not the most comfortable pads on the market. There is no ventilation, so they struggle to breathe and, as mentioned, the material can be a bit itchy.
Fitting
For the record, there are youth and adult sizes available. As for the fit, each of the pads comes with multiple elastic straps that can be adjusted via Velcro closures.
Stability
Granted you get these tight enough; they are not going to slide around very easily. Then again, they also do not need to be tight to the point where they are painful.
Overall
Yes, the comfort needs to be improved, but some of you may not be able to pass up a set of this quality. It is an extraordinary value if you can deal with the below-average breathability.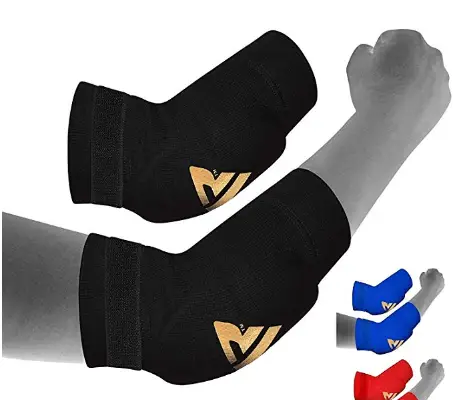 Even though these are not exactly overflowing in comfort, they do offer fantastic protection. The padding is made up of extra-light carbon fiber, after all.
Read more
Protection
The combination of the carbon fiber padding and the outer shell provide an ample amount of protection for all types of sports and activities.
Durability
RDX takes a lot of pride in their design and has noted that their pads are tested to last around 30 percent longer than regular models. They also note that these were designed to the highest specification.
Comfortability
Overall, these are bulky, and you will need to adjust to it. Due to the stiffness, it also can be a bit hard to bend your elbow. Of course, looking at the glass half full, these feature synthetic fabrics that will wick away sweat from your body.
Fitting
To achieve an optimal fit, you will need to order the correct size for your needs. The reason this is extra important is that these can't be adjusted.
Stability
Thanks to the low-profile construction of each pad, each one is optimized to stay firmly in place while you perform your activities.
Overall
With these, you take the bad with the good. You can say that about virtually anything in the world so do not get too caught up in what is lacking in this option.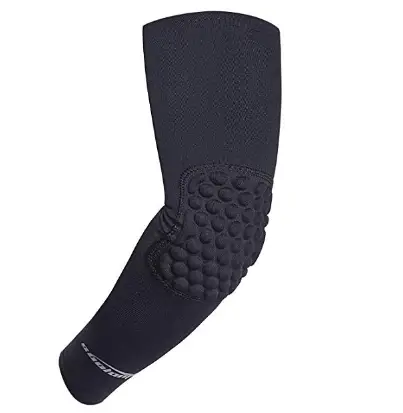 Now, this is much different than an ordinary elbow pad as it is an entire sleeve that also protects your elbow. However, for the record, only one sleeve is included with your purchase.
Read more
Protection
EVA foam is the material of choice here as it is used to protect your elbows from damage. And, each particle is designed to soften and absorb any blows you take.
Durability
First off, Italian environmental ink was used to prevent these from fading after washes. Additionally, the EVA foam that is used is extremely high in quality.
Comfortability
All in all, these are incredibly lightweight and are comfortable to wear. In spite of this, the hexagonal pads can pinch your skin from time to time.
Fitting
Once again, this is not a flexible option, and that means that you will not be able to adjust the fit to your liking. And, keep in mind that several former buyers have noted these tend to run small.
Stability
The Coolomg non-slip strips are specially designed to prevent slipping. And, they work wonders when you are working out or exercising.
Overall
If you are looking for pads, then you may not be the biggest fan of the sleeves that accompany them. However, they do have performance advantages themselves.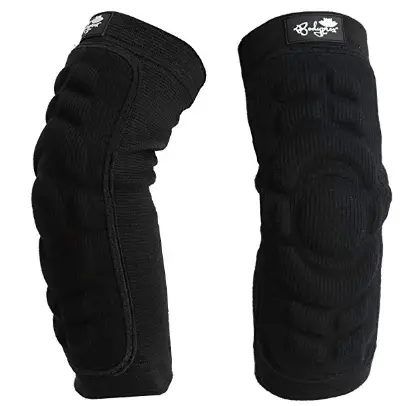 Even though some buyers out there have clamored for more protection with these, they will get the job done for the right situations. They are also designed with abrasion-resistant materials.
Read more
Protection
As was mentioned, there have been consumers who have felt more padding was needed for these to be effective for them. Then again, these are also not devoid of padding, either.
Durability
Yep, thanks in large part to the abrasion-resistant materials that have been utilized, these will hold up to a strong amount of abuse. Strategic fabrication also helps in this regard, as well.
Comfortability
As others have made mention of, you will barely notice these are on. On top of the natural comfort, these are also designed of compression fabric that excels in breathability.
Fitting
These really are suitable for all ages and both males and females. Of course, the sizing chart seems to be a bit misleading (at least based on user feedback).
Stability
The issue of slipping is not going to be present here, for the most part. This is thanks to the snug fit that is provided by the implemented materials.
Overall
Are there some flaws and limitations with this option? You bet there are but, when you think about it, what products out there are not flawed in some shape or form?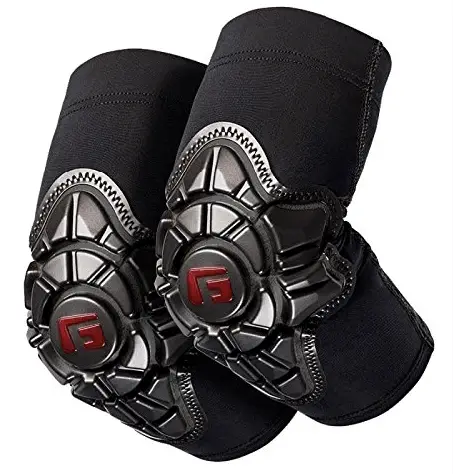 Of all the models on this list, these may look the "coolest". Of course, they can hold up in the performance end of things too so that always helps.
Read more
Protection
These are unique in the fact that they are designed with Reactive Protection Technology (which is a soft and flexible foam that is going to absorb over 90 percent of impacts).
Durability
There have been a few reviewers to report that they experienced ripping of these during their use of them.
Comfortability
All sorts of features enhance the comfort of these pads including their low-profile that allows them to be worn under clothing, compression fabric that wicks away moisture and second-skin fit for enhanced flexibility.
Fitting
The good news is the tight fit offers excellent stability. Yet, the bad news is these do fit tight and can't be adjusted (multiple size options are available, for the record).
Stability
As mentioned, these are incredibly stable. Plus, also mentioned earlier, this stability is coupled with complete free range of motion.
Overall
Many of you will be compelled by the unique nature of this option. At the same time, though, it is not the most durable choice on the market.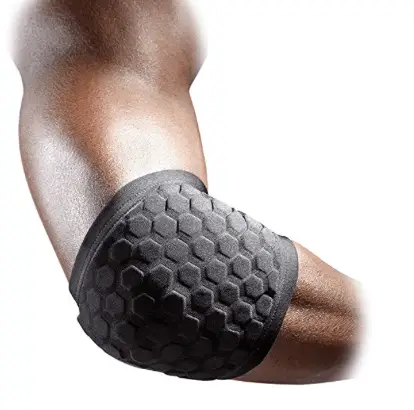 Simple and effective would be the best way to describe this next option. The nylon and spandex construction provides optimal comfort and stability while in use.
Read more
Protection
What is going to protect your from damage is nine-millimeter hex technology. Also, knee pads are included with your purchase and provide additional protection.
Durability
The nylon and spandex construction (which also included polyethylene foam) is not cheap but various users have reported that tears can persist within a few uses.
Comfortability
Comfort is not an issue here and you can take "comfort" in that. In addition to the flexible and comfortable seams, these also sport HDC moisture-management technology for enhanced breathability.
Fitting
It is actually specified in the product description that these run large. And, because they are not adjustable, you may want to order a size down.
Stability
You have to account for the size as if you do not, these will end up slipping down while you wear them. This has been a common issue with previous buyers.
Overall
There are no sleeves integrated and the overall design is as simple as it gets. Have you ever heard the expression that it is sometimes the simple things in life that matter?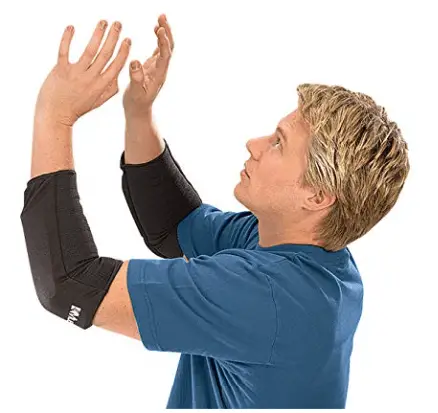 Let's just say that not everyone out there is going to be enamored with this option. It is far from perfect but the protection provided is still going to be adequate for some of you.
Read more
Protection
Due to their longer length, these cover and protect more surface area. However, as for the actual padding, more of it could have been implemented to provide additional protection.
Durability
One of the reasons why this option is able to last longer than others is due to the reinforced edges. As you know, the edges are one of the most vulnerable areas for damage.
Comfortability
Overall, these are bulky and there is no way to get around it. Due to this, they can make it difficult to bend and move your arm while you are wearing them.
Fitting
These are either going to fit you or they are not, period. As obvious as that sounds, these are not adjustable and do not come in other sizes. While they are designed to fit all, you should know that will not always be the case (and these run large).
Stability
If your arms are pretty slender then these are sure to slip on you. Otherwise, though, they will be just fine in this regard.
Overall
Overall, these are just not optimized for larger users. They secured a spot on this list, though, because they are durable and protect a wide surface area.

Subscribe to our Newsletter