Best Climbing Helmets
last updated:
Feb 05, 2020
If you're a new or experienced climber, one of the most important purchases you'll make is buying a good climbing helmet. It is the main piece of protection to keep you safe while climbing. A climbing helmet needs to be comfortable. You do not want it to be an inconvenience while climbing- you do not have time to adjust your helmet with your hands occupied as you climb. With so many climbing helmet options and styles available on the market today, it can be difficult to know exactly which one will not only feel comfortable but also will express your sense of style on your next climbing trip. To give you an edge and help with your decision we have done the research and listed the top ten climbing helmets of 2019, and also explained why these helmets are the best over the rest.
In a Hurry? The test winner after 13 hrs of research

Black Diamond Half Dome
Why is it better?
Affordable
Easy-to-adjust
Strong material
In a
Hurry? Editors choice:

Test Winner: Black Diamond Half Dome

15
Researched Sources
1.3k
Reviews Considered
13
Hours Researching
15
Products Evaluated
Materials
Breathability
Weight
Comfort
By Default
Criteria Used for Evaluation


Materials
Most helmets come with one of two foam types, either expanded polypropylene (EPP), or expanded polystyrene (EPS). Expanded polystyrene (EPS) is a shock-absorbing type of foam that's been a part of many climbing helmet designs for several years. EPS is a hard type of shock absorber and works well for very serious impacts.
EPS foam on helmets is designed to crush and fracture when impacted while still protecting your head on the inside. However, in some helmet models, like the Black Diamond Vapor and Meteor helmets, the EPS foam can be delicate and fracture all too easily, like when you drop the helmet on accident and the helmet is not even on your head.
Once the EPS foam in the helmet starts to fracture, the foam's ability to protect your head from impacts decreases. So that means if you have an EPS foam helmet and you notice some cracks on the helmet's inside, you probably want to replace it for better protection.
The other foam option offered on many helmets, expanded polypropylene (EPP) foam, is made to absorb impact without the side-effect of shattering or cracking. This type of foam is the same kind of material usually made in car bumpers, and it's far more durable than EPS foam.
There aren't many EPP foam options available yet on the market, but two of the products on our list here, the Petzl Sirocco and the Mammut Wall Rider both offer you EPP foam features in their helmet's designs. EPP is so durable and works so well to absorb the impact that most helmets made with it don't require a polycarbonate or ABS shell, which is always necessary for helmets made with EPS foam.
While EPP foam is currently not the go-to standard foam material for climbing helmets on the market today, it's popularity is slowly growing since it is a better, higher-quality material option compared to EPS foam helmets. Helmets made with EPP foam tend to be lightweight, durable, offer ample head protection, and also last longer.
If you are on a budget when you purchase your helmet, know that EPS foam helmets are likely to cost you less, but also won't last as long as helmets made with EPP foam. So, there is a trade-off here with the durability of the helmet, and how much money you really want to save.
You'll also have less of a choice if you want a helmet with EPP foam since EPS foam is more of the standard nowadays. While the choice is really a matter of personal preference, EPP form does bring you better protection and a longer-lasting helmet.


Breathability
Historically, climbing helmets haven't always been made with the goal of great ventilation in mind. Nowadays, though, climbers want helmets that can breathe, so standards are starting to change, and many manufacturers now make helmets that do offer ventilation capabilities, although not all helmets are equal in the breathability range.
If a climbing helmet doesn't have great ventilation, it won't feel comfortable on hotter days, and your head will feel so hot you might not even want to wear the helmet—certainly a downside since you want that head protection when you climb. However, nowadays manufacturers are getting increasingly more innovative with ventilation in climbing helmets, and many of the helmets we've listed here come with vents and other breathable features.
While ventilation in a climbing helmet is important, a manufacturer that goes overboard with ventilation in a climbing helmet's design won't significantly help you, either. The more ventilation and open spaces in the helmet, the less material you have protecting your head in case of impact. So, while you want some ventilation with a helmet, you don't want one that's got too many vents and brings down the level of head protection you'll want when you climb.
Also, helmets that come with more vents tend to be less long-lasting and durable the more you use them. And if you only plan to climb in the winter, you might not particularly want a well-ventilated helmet, but instead, want a warm head and better protection during the colder weather.
If you plan on climbing often during the warmer months, then you will want a helmet with decent ventilation. However, make sure you pick a design that doesn't overdo the vents and still offers good head protection and comfort. Once you know how, when, and where you plan to climb, you can decide how much ventilation, if any, you really need in your climbing helmet.


Weight
Climbing helmets can vary widely in weight depending on the make and manufacturer. Typically, most helmets will weigh anywhere from 5.1 to 12.5 ounces, although there are some helmets out there that can tip the scales with even heavier weights.
Depending on how much weight you can handle on your head, and how comfortable the helmet feels overall, weight can really make a difference to many climbers over time. If you plan to be out on longer climbs, you might feel that heavier helmet's weight far more than you planned, which can be both frustrating and irritating when you're trying to enjoy your climb.
If you're going to be doing any multi-pitch climbing, or know you'll be wearing your helmet all day long, then you'll want to opt for a more lightweight helmet so that you feel comfortable for many hours. Heavier helmets worn on all-day trips can feel terrible on your neck after some time, and make you prone to wanting to remove your helmet, taking off your head protection—something nobody really wants. Lightweight helmets also generally don't move around on your head and are designed to promote a better, more comfortable fit—all benefits for those climbers who will be outdoors all day.
If you do opt for a more lightweight helmet, know that there is often a trade-off between weight and durability on some helmets. The one exception on our list is the Petzl Sirocco, which is very lightweight and still very durable, because of its EPP foam. However, that's more the exception than the rule when it comes to durability.
If you are a more casual climber and know you'll only be out for a few hours a couple of times a month, you might be able to save a bit of money by buying a heavier helmet. Really, how light you need your helmet to be will depend a lot on your own comfort and climbing plans, so adjust your options as you see fit.


Comfort
Helmet comfort is a very important feature for many climbers since a helmet you know to be uncomfortable means you are far less likely to wear it when you need it. If you aren't wearing the helmet because you don't like how it feels, you're not getting any head protection—so make sure you pick something that feels very comfortable to you when it is on your head.
Comfort is mostly a subjective feature, and how well you feel a helmet fits you will depend on your head shape. Some helmets fit more comfortably on larger heads, while others feel better on smaller heads. What you should do before purchasing a helmet is go to a store and try on the helmets you are interested in to actually feel out their comfort level as it applies to you.
Trying the helmets on is probably your best bet to assess how comfortable you feel in a helmet. So, after figuring out a few helmet models you think sound great, take them for a test run to see how they feel. You'll know once you've found the perfect helmet for you.
Expert Interviews & Opinions
Most Important Criteria
(According to our experts opinion)
Experts Opinion
Editors Opinion
Users Opinion
By Default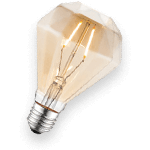 Inspection
Before heading out for a climb, you should always thoroughly inspect your helmet. You should check the buckles and straps, the foam, and the helmet itself. Make sure that there are no major dents in it. If you fall at some point and think that you would have been gravely damaged without the helmet, whether or not there is noticeable damage, it is better to retire the helmet.
10-Year Rule
No matter what, ten years is the lifespan of a climbing helmet. Without leaving noticeable or physical damage, the UV rays from the sun slowly deplenish the materials and durability of a helmet. If you have any doubt, or if you climb often, don't risk it- replace it.
Other Factors to Consider


Overall Fit
High-quality climbing helmets need to fit tightly but still feel comfortable on your head. You also want to make sure you find a helmet that doesn't move around too much on your head and stays put since it'll cause you less frustration and distraction and also provide you with better head protection.
When you try your climbing helmets on, it's best to nod and move your head around a bit to see how well the helmet fits, and if it bobs around on your head at all. If it tends to stay put and feels comfortable, then you've probably got a good-sized fit for your helmet.
Climbing helmets that move around too much on your head mean it might slide away from the areas on your head the helmet is made to protect when you're moving, which means you aren't getting the safety features you need out of the helmet. You can tighten some areas of climbing helmets, like the head area and chinstraps, but if you notice that the helmet is still moving around your head, chances are, you need a smaller-sized helmet. If the helmet moves to sit on top of your head, then the helmet is too small.
The helmets we provided here on our list all have some adjustable features that should help make them fit better, especially if you have a head that's in-between sizes. While you might need a size-small helmet for one style of helmet, your head might fit a medium in a different brand. So, make sure you try on the helmets, adjust them, and get them to a good fitting point for you.


Terrain
The type of climbing helmet you decide to purchase, in many cases, will be a matter of personal preference, although there are still several features you'll want to assess in order to determine which type of helmet is perfect for you. The best climbing helmet for you should feel comfortable, needs to fit well, and also should provide you with the impact protection you need in case anything happens on your climbs.
Depending on when and where you climb, you may want a lightweight helmet with more vents if you know you'll be out more often in warm weather, or a sturdier helmet that will keep your head warm when it's cold outside if you plan to climb when it's cold. Depending on your needs, comfort level, the fit you want, and how you'll be climbing, you'll definitely want to try on different helmet types in order to assess what best works for you before you purchase your helmet.
Frequently Asked Questions
q:

How important is adjustability?

a:

A helmet's adjustability is very important because it affects how well the helmet will fit your head, the comfort level you get out of the helmet, and how well the helmet will consistently stay in place to protect the vulnerable areas. If a helmet doesn't adjust to fit correctly and can move around, you might wind up with a helmet that slides down and doesn't provide ample head protection where you need it.

The helmets we've provided on this list offer various adjustment straps. Most climbing helmets have two adjustment strap features: one that goes around the head, and another that fits below the chin. Some helmets are designed with a simple strap and buckle to adjust the head strap area, like the Sirocco we mentioned on our list. On the other hand, the Black Diamond Vapor offers a two-sided plastic ratcheting adjustment capability, which means you need to use two hands to adjust the helmet.

Several climbing helmets also come with adjustment features that can be used with one hand and while on the go. The Black Diamond Half Dome is an example of this since it comes with a circular knob that easily tightens in one direction and comes loose when moved the other way.

While different helmet brands and styles come with different adjustment features, most of them are designed to adjust easily. You do need something you can adjust so it fits you correctly and comfortably, so how well the adjustment system on the helmet works for you is an important item to consider.
q:

Do I need to worry about headlamp compatibility when purchasing a climbing helmet?

a:

Pretty much all climbing helmets offer headlamp compatible features, but these features aren't all created equally, and some helmets perform better in this area than others. For example, the Black Diamond Vapor has removable head clamp clips so that you can make the helmet feel lighter when you remove the clips. However, when the clips are removed on and off over time, they become weak, and the headlamp won't be as secure.

All of the climbing helmets on our list come with some headlamp compatibility features, and how well you need your helmet to perform in this area depends on when and where you'll be climbing. If you know you'll encounter low-light conditions, then you'll want something that can securely hold a headlamp. However, if you are planning to be out when it's bright and know you won't need a light at any point, you won't need to focus on this feature as much when you purchase your climbing helmet.
q:

What are the different types of climbing helmets?

a:

There are two main styles of climbing helmets, hardshell helmets and shelled foam helmets. Sometimes manufacturers will label their helmets with other terms, but these are the two standards for helmet design. Usually, it is still easy to tell if a helmet is hardshell or shelled foam once you take a look at the shell's hardness, foam thickness, and the vents on the helmet.

Hardshell helmets are made to be more durable and include traditional lid features with a hard outer shell, usually made of ABS plastic. Hardshell helmets also use a strap suspension system with a thinner foam liner inside the helmet. Sometimes, manufacturers will call these helmets "suspension helmets" or "hybrid helmets," but for the most part, even with different labels, these types of helmets are still hardshell. Hardshell helmets typically cost less, so they are better if you are buying on a budget, and also last longer.

The second type of helmet, the shelled foam helmets, are made from a thicker layer of impact-absorbing polystyrene or polypropylene foam, and the outer shell on the helmet is thinner and made of polycarbonate. These helmets are made to dissipate upon impact, and some of them will crack and deform if they take a hard hit. Shelled foam helmets are typically designed to be lightweight and provide better ventilation.

The type of helmet that works best for you will matter but will also be a decision that's based on personal preference. Some climbers want lightweight helmets and feel these are more comfortable, while others prefer more durable hardshell helmets. If you aren't certain based on the information we've provided here, the best way to try out your helmet options is to go to a store and try your helmet choices on.
q:

Do I need a climbing helmet for rock climbing?

a:

When going rock climbing most do not wear a helmet, but some do. Climbing helmets are primarily for ice climbers and mountain climbers as they are usually dealing with more debris falling as they climb. Rock climbers can wear a helmet and when doing any climbing it is always recommended, but for short climbs, many choose to bypass this piece of gear.
q:

How do I choose the best climbing helmet?

a:

When looking to purchase a climbing helmet there are a couple of things that you need to consider before making your choice and those include the type of climbing you will be doing, if you want a hardshell or foam helmet, and one that fits your head comfortably. After you can decipher these three aspects, then you will know which helmet is right for you and your next climbing adventure.