Best Fly Rods
last updated:
Oct 02, 2020
Deep-Sea. Lake. Noodling. Fresh Water. Inshore. Fly. There are so many different types of fishing and each sport requires different types of poles, rods, baits, and materials. Fly fishing can be done in fresh or saltwater, and the most common fish that fly-fisherman catch are trout, grayling, and salmon. Fly rods are usually lighter than a typical pole and can be cast long distances with their light lures. Another great benefit of fly fishing is creating your own flies. Not only is this a fun activity and even more rewarding in the end, but it allows you to truly customize your fly for the specific fish you are going after. When it comes to fly fishing, the fly rod is one of the most crucial pieces of equipment that an angler needs.
This is the best product on our list that is currently in stock:

Echo Base
Why is it better?
Very easy to use
Perfect for beginners
Great overall line control
In a
Hurry? Editors choice:

Test Winner: Echo Base

15
Researched Sources
2.1k
Reviews Considered
19
Hours Researching
20
Products Evaluated
Size
Durability
Use
Ease of Use
By Default
Criteria Used for Evaluation


Size
Another important thing to consider when buying a fly rod is the overall length of the rod itself. A rod's length can often determine what type of fly fishing it is best used for. For example, a shorter rod is often better suited for rivers and smallmouth bass, while a longer rod is often a good choice for lakes, larger rivers and shoreline fly fishing.
While there really isn't a "standard" length for a fly rod, the most popular size for most anglers falls somewhere in the nine to the ten-foot range. This length is often well suited for a wide array of fishing, including rivers, streams and some lakes.


Durability
Depending on how often you go fly fishing, your fly rod is going to take a fair amount of abuse. If you think about it, every time you cast, reel in a catch or change out the line, you're putting some stress on the rod. So it's important to have one that features solid construction that is both durable and easy to use. In most cases, modern fly rods are made from durable and lightweight materials such as graphite, bamboo, or ceramic materials. The handle is often made of either natural or synthetic cork material that allows for a more comfortable grip that wicks moisture away from your hands.


Use
The action of a fly rod refers to how much the rod will flex while casting, and how quickly it can recover from the flexing. It also refers to where the rod bends. A slow action rod, bends towards the blank, a medium action rod bends more towards the middle of the rod, and a fast action rod, not surprisingly bends towards the tip.
However, the action is more than just the way the rod bends; it's also how well it responds to your command as an angler. Does it flex with a simple tug of the wrist? Does it return to the ridged shape when you relax? And more importantly, does it allow you to control the line and prevent too much drag on the water?
Thankfully, the fly rods presented here offer a wide range of action, from slow to fast action, with the majority of quality ones falling somewhere in the medium action range. While the type of action used is often a preference of the angler, most fishermen choose to use a medium to fast action fly rod for general use.


Ease of Use
It is often said that an angler's success on the water can often be determined by how well he controls the line of his fly rod. After all, a trout can easily catch the fly, but it's up to the line to reel the fish in. Line control is a skill that isn't often focused on, but if you ask any fly fisherman worth his stripes, you'll quickly realize that it's a skill that many try to master from day one.
And while it is a skill that is learned through practice and trial and error, the best fly rods do play an important role in practicing it. Factors such as the length of the rod, its overall action, and the overall construction can all play a role in how well the angler is able to control the line as it is cast, brought back and danced over the water.
Generally speaking, rods that have a greater length will not only allow the angler to cast at longer distances but also help provide for better line control overall. Essentially more line can be held off the water and can reduce the unwanted drag. It's a balancing act, really between skill, technique, and equipment, so choosing a fly rod that helps to keep things in equilibrium is certainly a plus.
Expert Interviews & Opinions
Most Important Criteria
(According to our experts opinion)
Experts Opinion
Editors Opinion
Users Opinion
By Default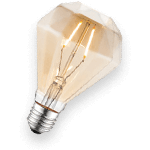 Type of Fish
Often people who enjoy fly fishing will focus on one particular type of fish, such as trout, bass, or salmon. In each case, the type of rod you want to choose is often influenced by the type of fish that you are trying to catch. There are a few reasons for this; first, the size of the fish as well as where it usually lives will influence the length of the rod. Essentially the larger the fish, and the larger the pond or river, the longer the rod should be. Also, a fish that usually lives in an ocean environment is going to require a different action in the rod than one that is more frequently found in the river.
Line Weight
Manufacturers of fly rods will often categorize their fly rods based on the weight of the line that is best suited for their use. For example, a five-pound rod will function the best with a five-pound test line. Many fishermen have a preferred line weight that they use, either because it is best suited for a particular fishing environment, or it has proven to be the best line for general purposes. While you can certainly use a different weight line on your fly rod than what is recommended, you probably won't get the same performance that you've come to expect. So when you're choosing the best fly rod for you, make sure that consider what line weight you usually prefer to use. That way you'll get the most out of both your line and your rod.
Other Factors to Consider


Accuracy
In a very real sense, fly fishing is about being at the right place at the right time. The best lead, the best lure, even the best fly won't do you any good if you're not in a position to entice the trout to take the bait. This is one of the reasons why a fly rod's ability to cast and to cast accurately is so important to a successful fly fishing trip. Let's face it, you can cast any pattern you want, but if the fish doesn't see the fly, you're wasting your time.
Also read about most durable waders
While skill and practice definitely play a part with casting accurately, the quality of the fly rod is also something that factors into the equation. A fly rod that is responsive, relatively lightweight and still strong will often allow for more accuracy and precision when the line is being thrown. Plus it won't distract the angler from the task at hand by being too much of a hassle to use.


Value
The value of an item is something that always crosses our mind. No one wants to invest in something that isn't worth it or won't last. For this reason, when we discuss the value of an item, we take into consideration more than just the price. Before settling on the fly rod with the lowest price, you should also take a look at the features and durability of the rod. Luckily, we have the top ten listed here so you are fairly safe with whichever choice you make.
However, checking the intended uses and weight limits of each rod is important. If you are new to fly fishing, you will also want to read into the line control and how easy the rod is to use. There are certain features that are invaluable to one fisherman and not another. Learn all that you can before investing in a fly fishing rod to be sure that you end up making a great investment into a rod that will be valuable to you.
Frequently Asked Questions
q:

What is the best type of fly rod for a beginner?

a:

In most cases, the things that a beginner fly fisherman needs to consider are the versatility and ease of use of the fly rod. After all, a beginner is going to spend quite a bit of time practicing the art of fly fishing. The last thing they need is a rod that is either too complicated or not very useful.

Because of this, it's usually best for a beginner to choose a rod that belongs in the middle of the spectrum. This means a rod that has a medium action and a medium length- say between eight and ten feet overall. For most people, the comfortable length is about nine feet overall. This type of fly rod will allow the new angler to fly fish in a wide range of environments and is relatively easy to use.
q:

How do I determine what length of rod I should use?

a:

The length of the fly rod that is perfect for your needs depends on a number of factors. These include your overall skill level, what type and size of fish you're trying to catch, and the type of environment that you're fishing in.

For the most part, fly rods that are extremely long or extremely short, say upwards of 12 feet or under six feet in length demand a more experienced fisherman just because of the nature of using them. While a beginner can certainly use them, he or she might struggle with the nuances presented in their use without significant practice.

The second thing to consider when choosing a length for your fly rod is the type of fish that you'll be trying to catch. As a general rule of thumb, the larger the fish, the longer your rod should be. For example, a fly rod that is between eight and nine feet is great for going after smaller trout, but a panfish or larger bass often need something a little bit longer, such as the nine to the ten-foot range.

And finally, you'll need to take into account where you'll be fishing. A smaller, faster-moving stream will often demand a lighter, shorter, and more responsive fly rod. However, if you're more likely to be fishing from a boat or on a larger body of water, a longer rod, that provides more line control and a longer casting distance may be a better choice.
q:

Where is the best place for fly fishing?

a:

These poles aren't specific to any certain type of water. You can fly fish in many different places, such as lakes, ponds, streams, and oceans. Knowing the type of fish you're going after and its habits are the most important ways to get started. If you know the fish's eating times and preferred meals, you can create (or purchase) or fly that mimics the food and be out there at the right time.
q:

What type of fish can I catch with a fly rod?

a:

You can catch many different types of fish with a fly rod! Fishing really is all about being in the right place at the right time.

If you are going after Trout, you will find them in cold, slow-moving water. Trout are quite lazy fish and tend to spend most of their time resting, eating, or hiding.

Panfish is another type of fish you can catch with a flyrod and oddly enough, panfish are hunted by bass. Panfish prefer warm water and are usually found near shallow bays or docks. If it is Bass you're after, you will typically find these fish hunting other fish. Because of this, they are most likely to be found near weed beds, tree trunks, or mangroves.
q:

What other equipment do I need to go fly fishing?

a:

There's a first time for everything, right? If you are preparing for your first fly fishing expedition, you may not be sure what you need to bring with you. Of course, it always depends where you will be fishing, but here is a general list. First things first, you'll need a fly rod, fly reel, fly line, and flies. To connect the fly to the line, you'll also need a leader. These are the basics that are non-negotiable. Aside from these items, to make your life easier, you may also want to pack a fly box. A fly box is a small box to carry all of your flies.

There are many styles available that can fit in the pocket of your shirt. Depending on where you are fly fishing, chances are that you will probably end up in the water. In this case, you'll need to bring along a vest, waders, and wading boots. Considering you will be out in the sun for hours on end, a wide-brimmed hat and sunscreen are also great accessories. Last but not least, a great pair of polarized sunglasses will not only protect your eyes, but they will also help you spot the fish in the water.