Best Hand Warmers – 2021
last updated:
Dec 23, 2020
Having cold hands can make your entire body feel chilly and can massively affect your mood. Whether you are working outside in the cold or are enjoying some outdoor sports activities, you must keep your hands warm. Buying yourself a good quality hand warmer will keep your hands protected from the cold. However, when it comes to picking hand warmers, there are so many to choose from.
Some only last for one use, whereas others are reusable. They also vary quite a bit in price and style. So, to help you through the buying process, we have put together this article to help you choose the best hand warmers for you. Having selected 11 of the best hand warmers available, we hope you find one you like!   
 
In a Hurry? The test winner after 8 hrs of research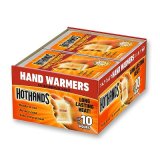 Hothands
Why is it better?
Small enough to fit in gloves, hat, or boots
Lasts all day
Easy air activation
Stays very hot
Come in multiple styles
In a
Hurry? Editors choice: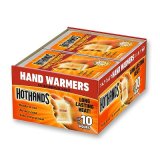 Test Winner: Hothands

14
Researched Sources
1,098
Reviews Considered
8
Hours Researching
10
Products Evaluated
Ease of Use
Effectiveness
Size
By Default
Criteria Used for Evaluation


Ease of Use
How easily a hand warmer can be activated is important if you will be using it far from civilization.
For example, although rechargeable warmers may be the most convenient in the city, if it runs out of juice in the backcountry it suddenly becomes dead weight. Air activated warmers are the simplest to get started, and although they become trash after one use, their light weight means that they are easy to pack out of any wildness adventure.
Within the reusable hand warmer market, fuel powered warmers are the easiest and most lightweight option for activation in the backcountry. Ones that utilize liquid fuel do require you to bring more lighter fluid if you want to be able to continue using it once it has run dry.
In this section, we also noted if the hand warmer is re-usable or not. Usually, you can tell by looking at them, but with some of the more innovative products on our list, such as the charcoal sticks, it's not always clear. The primary reason to use a single-use hand warmer is that these products tend to be lighter, malleable, and very small. This makes them easy to fit into small areas in your clothing such as the inside of gloves and boots. This is ideal for aerobic activities like skiing or running. There are downsides to this style of hand warmer though. They are very wasteful, and although the individual warmers often only cost a dollar or two, they become expensive when used in bulk.
While buying a reusable hand warmer will be more expensive up front, if you purchase a quality product it will last you for years to come. This means saving money over the long haul. Reusable warmers do tend to be larger and bulkier than the single-use variety, but this can be nice if you are using it for a more sedentary activity. Whichever type of hand warmer you choose is more a matter of preference than superiority.


Effectiveness
Possibly the most important factor to consider when buying a hand warmer is how long the heat will last.
How Long the Heat Lasts
On average, most warmers will stay warm for 5-7 hours. Some last much longer than that, while others may only last for an hour or two. Hand warmers that use fuel tend to stay warm for the longest periods of time. For the rest of the styles, how long you can expect a hand warmer to stay warm varies from product to product. Think about how many hours you will need to be using your hand warmer for and do your research carefully before purchasing a product.
How Hot It Gets
Hand warmers heat up to varying degrees. The lowest temperature that a hand warmer should be able to maintain to produce the desired warming effects is 100°F; however, many get much hotter than this, reaching temperatures of 115°F to 120°F.
Fuel powered warmers tend to be the hottest, while rechargeable warmers often come with multiple settings so you can be specific about how much heat is released. The heat output of other types of warmers depends on the specific product that you purchase.


Size
Another thing to consider before purchasing a hand warmer is where you will keep it.
If you plan to keep it in a bag or large coat pocket, the size and weight of the hand warmer are not very important. However, if you would like to put it in small areas such as the inside of your gloves, boots, or a tight pocket, then you want to make sure you buy one that will be compact and barely noticeable.
Expert Interviews & Opinions
Most Important Criteria
(According to our experts opinion)
Experts Opinion
Editors Opinion
Users Opinion
By Default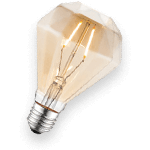 Not just for your hands
The uses of hand warmers are quite extensive! Use your hand warmers to warm up a drink, dry wet shoes, and socks, or on aching muscles when you're camping!
Put on a pause on the heat
If you open up a 10-hour use hand warmer and only use it for a couple of hours, you can still save the rest of the heat for another time. This is achievable by cutting off the air source that activates the packet. Put the warmer in a Ziploc and squeeze out all of the air. This, in a way, "pauses" the heating of the packet.
Batteries and Electronics
Have you ever been in such cold weather that your electronics stop working? Whether it's a phone, camera, or another battery-operated device, they just don't seem to function well in cold temperatures. Another great use for hand warmers is to add one to your purse or bag where you keep your electronics. You wouldn't want to miss a great shot of Chicago's "Bean" covered in snow, would you?
Other Factors to Consider


Style
There are many different styles of warmers available for purchase. Each style fulfills different needs. In this section, each type of hand warmer will be discussed, with particular attention given to how each works and the type of activities it is best suited for.
The only viable single use warmers on the market are air activated warmers. These products are filled with a non-toxic mixture of iron, cellulose, carbon, salt, and vermiculite. That produces heat when exposed to the air. Since this reaction can only take place once, these warmers are rendered useless after they have been used. Still, air activated warmers remain wildly popular because they are very small and malleable, meaning they can be placed in small spaces like your gloves or shoes without being obtrusive or uncomfortable.
This small size coupled with the fact that these warmers keep for a very long period of time makes them perfect for activities like skiing and snowboarding, biking, climbing, and hiking.


Safety Hazards
While most hand warmers aren't necessarily a "safety hazard" it is advised to always use them cautiously. For obvious reasons, you want to avoid eye contact and keep them out of reach of children and animals.
The most "unsafe" hand warmers would be those that are ignited by lighter fluid, such as the Zippo hand warmer. As long as these are used correctly, they are totally safe. It is important to thoroughly read the instructions and refill the warmer correctly and with the appropriate fluid.
Frequently Asked Questions
q:

Are there any dangers associated with using hand warmers?

a:

Some warmers become very hot and can burn you when handled exposed skin. Be careful when touching warmers. If it seems like there is a danger that it will burn you, use a cloth to grab it.

People with sensitive skin sometimes react to the chemicals found in air activated and reusable liquid to solid warmers. If you know that you are susceptible to these types of reactions try to avoid using these products. If that is not possible, avoid making direct contact between your skin and the warmers.

Finally, if you chose to use a fuel-powered hand warmer, be extra careful. This style of hand warmer does not use an open flame but does utilize flammable gas and live coals. If you open the products while they are burning, do so carefully and in a controlled setting.
q:

Which activities use warmers the most?

a:

Hand warmers are used to stay warm while doing a wide variety of activities. One of the most common places to see warmers are ski slopes. Skiers and snowboarders will place small, air activated warmers in their gloves and boots on frigid days. This little extra bit of heat can make the difference between a comfortable and miserable day on the slopes.

Hunting and fishing are other activities where warmers can be very useful. These pastimes require one to stay still for long periods of time. On frigid days, even with the proper layers, being still for hours can become incredibly cold. Keeping a hand warmer tucked in your pocket can work to greatly improve the experience. Do keep in mind that if you are fishing, warmers that will continue to work when we are probably a good idea.

Finally, warmers can also greatly improve the experience of less adventurous activities like watching an outdoor concert or ballgame and commuting to work in the winter. These examples are just a few of the activities that warmers are compatible with. Really, due to the many different styles that they come in, they can be used while doing almost anything. Just think about what your specific needs are and make sure that the hand warmer you pick has features that accommodate these necessities.
q:

What are some unconventional ways to use warmers?

a:

Most of the time warmers are placed in your pockets, gloves, or boots; however, these are not the only ways that they can be used. Place one at the bottom of your sleeping bag to keep your toes warm while you sleep, or in your chalk bag as you climb on a chilly day. There are endless ways that warmers can be used, you just have to be creative.
q:

How can one troubleshoot a hand warmer if it isn't working?

a:

There are a number of reasons why a hand warmer may not be working. Air activated warmers have expiration dates, so if that is the style you are using make sure that it hasn't gone bad. With all reusable warmers, make sure that it has battery or fuel before deciding that the product is broken.

A common reason that it might seem like your hand warmer is broken is using it in an unconfined space. Hand warmers are designed to keep small spaces of your person warm. Their heat output is high enough to warm a pocket or glove, but won't be very effective if you are trying to use it in the open air. If this is how you're using your hand warmer and it doesn't seem to be working, place it in a pocket before giving up.

If your hand warmer does break, reach out to the company you makes it and see if they have any advice or are willing to help you get a new product. Most of the time they will want to ensure that you have a quality customer experience.
q:

How much should one pay for warmers?

a:

The most expensive warmers on the marker will cost you around $50. In general, though, you should expect to pay between $20 and $30 for a quality reusable hand warmer. Air activated warmers are much cheaper, with a price point of around one or two dollars per product. However, keep in mind that they can only be used once and therefore cost more over time. If you expect to use hand warmers on a daily basis it is much more economical to pay a little more up front and invest in a reusable hand warmer.
q:

Can I use hand warmers underwater?

a:

Above land isn't the only place that gets cold! The underwater temperature while scuba diving can be about 40-degrees Fahrenheit. Besides the old trick of peeing in your wetsuit, what else can you do? The good news here is that some reusable hand warmers, such as Hot Snapz, can be used underwater! These make a great addition to a scuba diving or snorkeling trip.
Subscribe to our Newsletter