Best Kayak Paddles
last updated:
Apr 01, 2020
Kayaking is one of the best past times of the summer season when you are up at your cottage or a friends cottage. Or maybe you do not have a cottage and like to make day trips up to nearby lakes and explore with your kayak. Whatever the reason, kayaking is a time to paddles peacefully down a stream or river and be one with nature. Now, if you are an avid kayaker or just bought a kayak for this upcoming season, you are probably looking for some extra gear, and there is a no more important piece of gear than the paddles. The kayak paddles allow you to control your direction and momentum while cruising downstream, and if you are in the market for a new set, the below guide will lend a hand.
In a Hurry? The test winner after 13 hrs of research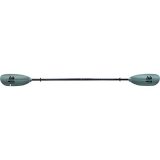 Bending Branches
Why is it better?
Lightweight and easy to store
Angler-friendly features
Blade shape allows for use in multiple types of river environments
In a
Hurry? Editors choice: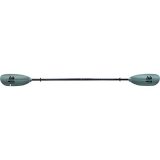 Test Winner: Bending Branches

16
Researched Sources
1.4k
Reviews Considered
13
Hours Researching
16
Products Evaluated
Materials
Style
Use
Portability
By Default
Criteria Used for Evaluation


Materials
When it comes to kayaking, whether it's in the open ocean or handling a Class Three rapids, your paddle is an essential tool. Each time your kayak paddle passes through the surface of the water, there is a chance that it might be damaged by the water, a rock, or even debris or litter. Therefore, it's essential that the blade of the paddle be made of a material that is not only light enough to allow for good maneuverability but also strong enough to withstand what it may encounter.
With new innovations and designs, kayak paddles on this list make use of lightweight fiberglass or carbon fiber material, both of which are reasonably strong and lightweight, although they can have their disadvantages as well. Overall, when choosing your next set of kayak paddles, you want to ensure that the material will be tough and you can verify this by reading the customer reviews to see how the paddles held up from other customers who decided to purchase the paddles and put them to the test.


Style
Of course, what the blade is comprised of really pales in comparison to what the overall design is. There are quite a few different designs available, and what you need greatly depends on what type of kayaking you're planning on enjoying in your time on the water. If your adventures have you paddling through calmer waters, such as a lake or the open ocean, a Paddle Design that is suited for low-angle paddling.
These blades are usually long and narrow and require less effort and energy to move through the water. However, if you'll more likely to be in environments that require powerful strokes and quick, high angle movement, a paddle that has blades that are wider and designed to quickly move water out of the way is probably more beneficial.


Use
In one way, the shaft is the backbone of a quality kayak paddle. It's what you hold onto and move to perform your stroke. It needs to be light enough to be comfortable in your hands, long enough to provide propulsion, and strong enough to withstand a great deal of abuse. Plus, it also needs to allow for easier storage and transport out of the water. That's a pretty tall order.
Thankfully, most of the shafts in this list have found an ideal balance between strength, comfort, and durability without too much of a hassle. While not every shaft choice is not perfect for every situation, having a shaft that fits your needs generally speaking is a great idea.


Portability
Regrettably, you can't spend all your time testing the waves. Sooner or later you're going to have to bring your kayak paddles out of the water and put them into storage. Whether you're transporting them to the next location or hanging them up for another season, being able to easily break down the paddles and store them away is essential to making sure they last.
Thankfully, the shafts listed here are well made and relatively easy to break down and put back together when necessary. Chances are you won't have too many surprises here. Overall, the two factors you want to consider is if your kayak paddles compress or break apart in order to store more conveniently and that your paddle is lightweight to ensure when you are transporting it, it will not weigh you down. You already will have a kayak that you are transporting, you do not want any more extra weight then you need to carry.
Expert Interviews & Opinions
Most Important Criteria
(According to our experts opinion)
Experts Opinion
Editors Opinion
Users Opinion
By Default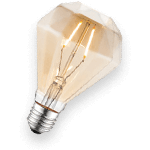 All about Form
When kayaking don't think that the more power you apply, the more stable and faster you will go. Kayaking is about the technique and with proper technique you will be able to float down the river with ease and be able to enjoy the beautiful scenery of nature.
Weight is Key
Make sure when looking for your next set of kayak paddles, that they are lightweight as some are heavier than the rest which could weigh you down and cause issues as you will have more strain on your body when transporting your kayak and paddles. Also, make sure if possible to connect your paddles to your kayak when transporting to make it easier to carry!
Other Factors to Consider


Terrain
Like most sports that focus on the individual rather than the team, there are actually a few different types of kayaking that people can enjoy. Each type is based on the kind of water you will be traveling through, such as the open ocean, a lake, a river, or even the shoreline environment.
If you are a person who enjoys white water rafting, or the excitement of having to make quick decisions to make it through a difficult pass, chances are you'll enjoy kayaking down a river with a few rapids and calm areas. If that's the case, and you're experienced enough for the challenge, a kayak paddle that allows for high-angled entry into the water, with wider, but shorter blades is certainly more suited to your tastes. However, if you prefer a little bit calmer approach, such as moving through more tranquil waters such as the ocean or a lake, a paddle that allows for a lower angle of entry and less powerful strokes may be more suitable.


Versatility
Just as there are different types of kayaking adventures out there, there are different types of kayaks used primarily for each one. For example, a kayak that is used in a river environment is usually relatively narrow and is designed for increased maneuverability and speed. However, a touring kayak, which is mostly used in calmer waters, is usually wider and is made for stability and ease of movement.
Whichever type of kayak you use, the kayak paddle you choose should be long enough to fit the kayak in question. Essentially, the length of the kayak paddle is dependent on three main factors, your torso size, your overall physical condition, and the width of the kayak you're using. The taller you are, or the wider the kayak, the longer the paddle should be. But you also need to take into account your physical condition, since longer paddles are often harder to use.
Frequently Asked Questions
q:

Why are kayak paddle blades feathered?

a:

Not all kayak paddle blades are feathered, actually. The term feathering refers to the act of having the two blades at different angles from the horizontal line. When the blades are not feathered, the paddle can easily lay on the ground flat. When the blades are feathered, they are turned at angles to the horizontal, usually thirty, sixty or ninety degrees off the horizontal line.

The purpose of feathering is to help you keep control of your paddle during times when you're traveling into higher winds. The higher angle- say sixty degrees- will allow you to cut through the high winds more easily and slice down into the water with each stroke. Conversely, if the winds are at your back, the tilted blades act something like mini sails, allowing you to harness the wind to help you power into the next stroke.
q:

What are the different types of kayak paddles?

a:

There are actually a few different ways to distinguish between different kayak paddles, including length, blade style, and style of the shaft. However, for the most part, kayakers tend to divide paddles into three basic categories – recreational, touring, and performance style.

The recreational style of kayak paddle is probably the one most people are familiar with. The shafts are usually straight, and measure between five and eight feet from end to end. The blades are usually asymmetrical in shape, and overall the paddles are designed for a wide array of uses both in calm and turbulent waters.

Touring kayak paddles, by contrast, are designed for kayakers who enjoy a longer trip in calmer waters, such as the open ocean or large lakes. The shafts are sometimes bent for more ergonomic use, and the blades themselves are often more narrow and symmetrical in shape. They are designed to help the kayaker move more smoothly through the water, not necessarily at a faster rate.

Performance style paddles, however, are designed for the serious kayak in mind, one who wants to push themselves to their limits, either for excitement or health purposes. They are usually comprised of ultralight materials that are designed to maximize the amount of speed and strength used in each and every stroke.
q:

How much weight can they carry?

a:

While a few pounds here and there might not sound like much when it comes to kayaking, everything can easily add up. Not only do you have to consider the weight of the water that you will be pushing with the paddle. Both those can add up pretty quickly. Since you can't really change the weight of the water, the only option you have is to find a paddle that feels comfortable and light in your hands.
q:

What type of blade shape do I need?

a:

Generally speaking, there are two different types of blade shape that a kayaking enthusiast should consider when buying a paddle – symmetrical and asymmetrical. As their name implies, a symmetrical blade has the same basic shape around the shaft of the paddle, while the asymmetrical one does not.

Each has its advantages and disadvantages. Because of their shape, symmetrical blades are often easier to use, since it really doesn't matter which way you hold them. They are often well suited for beginners or those situations where the speed of stroke is important, such as white water rafting.
q:

How should I hold my kayak paddle?

a:

There are a few steps to holding your kayak paddle correctly. The first is to make sure that the paddle itself is positioned well. Start with making sure that the concave, or curved side of the paddle faces you. That way, when it enters the water, it will push the water away from you propelling you forward. Next, if the blades are asymmetrical, make sure that the tapered edge is closer to the water. This makes it easier for the blade to cut the surface of the water. If you were to have the longer side enter the water first, you'd have much more resistance, which would lead to a less powerful stroke.

Now that you have the paddle in the right orientation, the next step is to position your hands correctly. Most people place their hands about 8 inches on either side of the shaft's center point. A good rule of thumb is that your hands should line up comfortably with your shoulders. This wider grip allows for greater control and flexibility. If you're traveling over longer distances, a slightly more narrow grip, one of about five inches on either side of a center point offers less control, but it is more relaxing.

Now onto the actual hand grip. One thing to realize is that one side is considered your "control side" and the other is considered the "loose" side. The control side is usually your dominant hand, and for most people, that is the right hand. On this side, your grip should be firm, but not excessively tight, and your knuckles should line up with the edge of the blade. The loose side as the name implies has the same basic style of grip but isn't as tight. Essentially the control side is used to direct the paddle the way you want it to go, while the loose side is left to freely rotate so that the correct edge of the blade enters the water. And finally, try to keep the paddle itself a good distance, about a foot in front of your torso. This allows for the free movement of the paddle.
Subscribe to our Newsletter