Best Fixed Blade Knives
last updated:
Jun 10, 2019
If you enjoy hunting with your friends or loved one when the warm weather hit, most likely you have an arsenal of gear to help you catch that 10-point buck. The first thing that comes to mind when you plan on going hunting is do I have my gun, but there is other gear that is just as important and one of those pieces of gear is a fixed blade knife. Now, if you do not yet have a fixed blade knife and are in the market for one before the hunting season starts than the below guide was made for you. Below, we have listed the top ten fixed blade knives on the market and explained why these ten knives are the best over the rest. So check out the guide below and find your perfect knife for this summer season.
In a Hurry? The test winner after 13 hrs of research

Gerber Strongarm
Why is it better?
The ceramic coating on the blade provides resistance against corrosion
The striking pommel on the base of the handle can be used to break through hard surfaces
Has a snap-in MOLLE strap
In a
Hurry? Editors choice:

Test Winner: Gerber Strongarm

16
Researched Sources
1.6k
Reviews Considered
13
Hours Researching
17
Products Evaluated
Durability
Comfort
Portability
Size
By Default
Top Ten Fixed Blade Knives
Criteria Used for Evaluation


Durability
The blade on a knife is arguably the most important component. Determining the type of knife you want will most of the time, come down to how effective you want the blade to be. In the evaluation phase, there are a number of leading factors to consider. First and foremost is the type of alloy being used to construct the blade. This could range from multiple alloys but one of the best is stainless steel. Anytime you see stainless steel you know it will possess superb toughness and resistance to rust. However, 1095 steel and high-carbon steel are also terrific in their own right. In addition, a high-carbon steel blade will hold an edge longer.
However, the type of coating used on the blade also plays a determining role in the sharpness and effectiveness of it. A common coating is that of black ceramic; which is absolutely outstanding and will provide an extra layer of resistance to corrosion. If not black ceramic, you could also see a coating such as titanium riptide; which is arguably even better. Lastly, take note of the type of tang utilized. Most people will prefer a full-tang blade. What this means is the knife is one solid piece and the handle is merely pinned to it. Typically, these types of blades offer the most strength as, essentially, the entire knife is the blade itself.


Comfort
Knives are dangerous tools, there is no way to get around that fact. They are designed to slice through tough and gritty objects and most will excel at it. However, while knives are dangerous in their own right, fixed blade knives are arguably tenfold. After all, the blade is locked in a fixed position and can't be put away. Thus, this makes the grip of the handle an essential component of a fixed blade knife. On warm and sunny days, you do not want moisture to come between your palm and the handle causing an accidental slip. The same principle applies when it is raining and you need to use it.
This is where a rubberized handle comes in handy as it provides you with a phenomenal grip, one which will not be hindered by moisture. But, as long as the handle is reinforced to be slip-free you should be fine. But, there are also additional features that are typically integrated into the handle. For example, this could include a striking pommel for emergency situations, a blade spine rasp to allow for easy thumb placement, a nickel silver guard to keep your finger away from the blade, and a belt loop clip.


Portability
A fixed blade knife can't be transported and carried like a pocket knife. As opposed to a pocket knife where the blade can be concealed, a fixed blade knife keeps the blade exposed at all times. So, you need a safe means to transport it and that is why sellers will, generally, provide you with an included sheath. Not only are they practical but most are also stylish. Of course, the real area you should be concerning yourself with is the practicality and design. It became a theme rather quickly, but some knives (as great as they are) come with a sheath that leaves a lot to be desired.
Besides the overall appeal, take note of the mounting positions that it provides for you (vertical, horizontal, etc.) if the sheath will hinder the sharpness of the blade by the material rubbing against it and any other issues that have been presented. Thankfully, even if you invest in a superb knife that has a lackluster sheath, you could simply invest in an alternate as long as it fits with the blade.


Size
When looking at the specifications of a knife such as the overall length, length of the blade, and overall weight, most of it comes down to user preference. While specific types of blade widths and lengths can offer different advantages, it is really your preference on how large you want the knife to be. In other words, do you want it kept to a minimal length to avoid the frustration of dealing with a longer blade? However, for some advantages, take for example a blade that is thicker than another version.
While you may think, this would be an advantage, it could be the other way around. A knife that is too thick and bulky may be too much of a hassle to cook and eat with, skin animals with and tempered too hard. Personal preference plays a role in weight, as well, as you may want a lighter knife.
Expert Interviews & Opinions
Most Important Criteria
(According to our experts opinion)
Experts Opinion
Editors Opinion
Users Opinion
By Default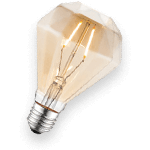 Keep it clean
Depending on how you will be using it, will determine what you need in terms of blade toughness, corrosion resistance, and hardness. Remember, it's not just water that will corrode your knife, but food (like tomatoes), too. As important as it is to prevent rust, it is even more important to properly care for and wash your blade. Besides the tips that were just mentioned, you can also take these into consideration. No matter how much you use your knife or how dirty it becomes, you should make it a routine to actively clean the blade and handle. For the blade, especially if it comes in contact with a corrosive liquid, simply rinse it under tap water, dry it off, and apply a small dose of oil. To be honest, you should do this after each extensive use.
Make sure it is portable
When looking for a new fixed blade knife, you want to make sure that the knife will be easily transported with you and will not get in the way as you trek through the wilderness. With fixed blades, you need to be able to clip them on your belt for easy transportation, they are not like foldable blades that you can stick in your pocket. Make sure to check that the knife is not too big and comes with a sheath that will connect to you easily.
Always carry a sharpening stone
If you are looking to have any kind of knife as part of your arsenal of gear, you want to make sure you have a sharpening stone handy as if your knife gets dull, you want to be able to sharpen it quickly. If you do not have a sharpening stone, then what good will a dull knife be when you are out in the wilderness? Sharpening stones are usually inexpensive and worth the investment in the long run.
Branded
When looking for a new knife to add to your arsenal of hunting or camping gear, it is best if you get a knife from a trusted and reliable brand. Most of the time if you decide to get a knife from a trusted brand, that knife will be quite durable and will have a great warranty attached. When looking for a knife, you will find that there is a lot of no-name brands offering knives at cheap prices, but do not forget the classic saying, "You get what you pay for".
Other Factors to Consider


Materials
Types of Steel for a Fixed Knife
Steel comes in different chemistry make-ups (such as high carbon, stainless, non-stainless, and powder metal super steels). While the type of steel your knife is made of may not seem like a big deal, depending on what activity you are doing, it can make a large difference in the quality of your experience.
A way to make your choice much simpler is by looking for a knife that is durable, corrosion resistant, and tough, rather than worrying too much about the exact makeup of the blade. Here are some tips to get you started:
Corrosion resistance: This means how well your blade will stand up to rust and from eroding over time. Both water and acids from foods can cause your blade to become discolored or rusted. If we are being technical, there are some steels that are virtually corrosion resistant like H1.
Toughness: Steel on a good blade should offer flexibility. This means that it should bend without breaking. If you are doing something very high impact (like chopping wood), then you definitely need a blade that is tough. When it comes to toughness, 3V is a solid steel choice for a blade.
Hardness: While you do want a blade with some bend (sometimes), too much bend means that your blade will not be effective. To ensure that this does not happen for you, you want a blade that is tough. Hardness is rated by numbers, and the higher the number, the tougher the blade. So when you are looking for a hard blade, you want something in the 55-66 range.
Frequently Asked Questions
q:

Are fixed blade knives legal in the USA?

a:

Honestly, there is no way that this question could be answered in short. Each state will have different laws and regulations so if you want to be sure, check out your specific jurisdiction. However, let's take California as an example. Their legislation states that a fixed blade can be carried openly. What they mean by "open" is with a sheath that is worn in plain view. Perhaps, suspended from your waist. When you decide to conceal a dirk or dagger, which is defined as an instrument with or without a handguard that is capable of inflicting great injury or death, it is illegal and you will get punished.

This is just for California so, again, this could vary depending on the state you live in. Be sure to get confirmation from your state's regulation guide.
q:

How do I sharpen my knife?

a:

All knife owners know, or will soon find out, that you must continuously sharpen the blade as it will get dull over time. There is no way to avoid this as the blade will be put under enormous amounts of stress and will only hold its sharpness for so long. Thankfully, you do not have to replace the blade when this happens. Instead, you just need a few tools and knowledge to properly sharpen your blade to return it to its original state of productivity.

To keep it simple, here is the general guide of sharpening a blade. First, pick the right whetstone (if your blade is really dull, you will want one with more coarse). Then, be sure to spread either water or a light oil across the whetstone. Now that it is ready, you are ready but you need to find the right angle to sharpen the blade. With the blade lying flat on the whetstone, raise it until it meets the natural edge of the blade. From there push the blade away from you and pull it across the stone to sharpen it. Flip it over and repeat the same process. This can be done as many times as need be.
q:

How can I prevent my blade from rusting?

a:

No matter the blade you choose, they can all succumb to rust. Stainless steel is resistant to it, but it is possible for it to rust. This makes it vitally important to do everything in your power to prevent rust from affecting your blade, as no one wants a rusty blade. If you follow some basic tips and guidelines, you should be able to avoid every knife owner's nightmare, rust.

First off, do not store your knife in your sheath. It is fine to carry it in a sheath, but do not leave it inside for weeks on end. The leather inside will collect moisture and potentially rust the blade. Next, never store away a dirty knife. Take the steps to clean it as letting dirt sit for too long on the blade can negatively affect it. Also, if it succumbs to a dangerous liquid, say salt water or anything corrosive, be sure to properly clean it.
q:

For heavy duty use, is carbon or steel better?

a:

If you are expecting to get extensive uses out of a blade, you may be interested to know if you should go with a stainless steel or carbon blade. Both have their advantages. Stainless steel has a higher resistance to rust and requires less care, whereas carbon is harder and will hold an edge longer. So, you can look at it through two different spectrums. On one hand, for heavy-duty uses, a stainless steel blade would lessen the amount of "care time". However, a carbon steel blade would lessen the frequency of needing to sharpen the blade. This is a tough question to answer, but it comes down to this. Would you rather spend most of your time cleaning the blade or sharpening it?
q:

What is the hardness rating of steel?

a:

When determining what kind of steel, you want, it is helpful to understand the hardness rating. During your search, you will probably run into the acronym HRC. This is in reference to the Rockwell Scale of Hardness, where the "C" refers to steel. Basically, the hardness of steel is determined by measuring the heat treatment of the blade. However, all you need to know is that the higher the rating is the harder the steel is. While you may think, this hardness would be better, it works both ways. Sure, it will hold an edge longer than softer steel but it can also be too hard to the point of brittleness.