Best Spearguns
last updated:
Oct 11, 2019
Anyone who wants to excel as a spearfisherman needs to invest in proper equipment. Well, it all starts with the weapon of choice and for this craft that is going to be a speargun. The main question then becomes, though, as a consumer, how are you supposed to choose the right model for you and the fish you intend to hunt? As you will see, a lot of factors come into play and your choice also depends on where you plan to fish and what you plan to hunt. Come along for the long haul as there is a lot that goes into selecting the right speargun. But, before you know it, you will have all the knowledge you need to make an informed decision.
In a Hurry? The test winner after 16 hrs of research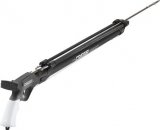 Cressi Power
Why is it better?
The anti-corrosion tubes eliminate bending
Several different bands are compatible
Designed with thermoplastics for increased precision
In a
Hurry? Editors choice: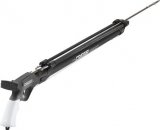 Test Winner: Cressi Power

17
Researched Sources
1.4k
Reviews Considered
16
Hours Researching
16
Products Evaluated
Style
Ease of Use
Size
Effectiveness
By Default
Criteria Used for Evaluation

Style
There are a lot of components that go into buying spearguns but without a doubt, one of the most critical is the shaft. When analyzing the design of them, you should center your focus on two important factors. The first of which is the craftsmanship of the shaft or the material that is used to construct it. One of the most popular materials is unquestionably stainless steel. A primary reason why is the resistance that stainless steel has to corrosion. In addition to this, this material bends without exerting too much force. Another common material, though, is galvanized steel. While this is stronger than stainless, it will rust if it is in exposure to saltwater. But, no matter, you should ensure the steel has been heat-treated and hardened.
For the second factor, let's address the size. With a shaft, you are concerned with the diameter (or the thickness). Thinner shafts, such as those that measure six to seven millimeters, will probably bend when attacking larger fish. Keep this in mind if you really want to hunt larger fish species.

Ease of Use
When it all comes down to it, there are two main types of spearguns. The first is band-powered models. Now, these will classify under three different subtypes (if you will) including the European style gun, rail gun, and American style gun. For the sake of this section, even though each type is a little different, let's assess band-powered models as a whole. What is nice about them is they are typically equipped with open muzzles and are easy to aim. Yet, despite the ease of aiming, the power is also ideal and with this type of gun, the power can be increased based on the fish that is being hunted. All that needs to be done to accomplish this is adding more bands, simple as that. However, as you may have guessed, this can also spell trouble as it can take more time to load. Also, another key disadvantage of band-powered models is their thickness is typically thinner.
But, if you do not want bands, you will probably need to go with a pneumatic model. With these, the power is derived from the air chamber that is equipped with them. But, to increase the power, you will need to manually pump the air into the chamber which can be a workout. Also, as they have more moving parts, they can be much more of a hassle to maintain.

Size
It seems like no matter what product you are in the market for, somewhere along the line personal preference is going to come into play. Well, that is this moment for spearguns and it is in reference to the length. Depending on the style, the length may be measured a bit differently. No matter, though, the overall length of the gun is primarily up to you. But, to establish what length you desire you first need to ensure that you know what fish you want to hunt. If all you desire to hunt is a smaller game, then you could get away with a smaller gun. Yet, the depths at which you hunt and your visibility also come into play. In murkier water where it is harder to see, smaller guns will also be suitable.
When you are hunting larger species of fish in clearer water, then you are talking about an increased length. Remember this, though, the longer you go the harder it can be to load. Unless you have adequate experience, you may want to go shorter.

Effectiveness
Now it is time to address two more important factors. First up is the tip of the gun (or the end that is actually used to spear prey). The most common type is probably the flopper style as this is milled directly into the shaft. Typically, you will see these floppers made of stainless steel for the same reasons listed above. But, you may also see threaded shafts and what is nice about these is they will accommodate a plethora of spear tips. As for the tip itself, it can either be a pencil-nose or a tri-cut design. The former is ideal for fish that have more delicate skin, while the latter would then be great for thicker skinned fish where you need to penetrate further.
As for the bands, which, for the record, will only be an issue for band-powered models, you should assess their diameter and stretch. A thicker band can create more power but remember, you can also add bands. Also, some will come with wishbones already but if you want you can install your own.
Expert Interviews & Opinions
Most Important Criteria
(According to our experts opinion)
Experts Opinion
Editors Opinion
Users Opinion
By Default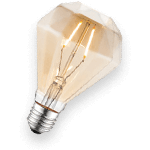 Stay true to your style
Every spearfishermen needs a speargun but the type you need will greatly depend on the type of hunting you plan to do. Just know this; everyone may require something a little different so just because your friend has a particular model, does not mean it will be optimized for your needs.
Other Factors to Consider

Use
Any hunter will tell you when they are wielding a weapon that the overall handling and precision of it are key. Of course, a lot of this is indicative of the skill of the user but with a better-designed weapon, it can make all the difference in the world. For spearguns, the same can be said. In regard to the handling, it can alter based on the type. Yet, you should always look for a grip that is ergonomically designed. On top of this, look for triggers that allow you to adjust the pull sensitivity. This is nice if you want the pull to be more restrictive (or vice versa).
But, as just mentioned, the style can improve handling and precision as well. For example, with pneumatic models, they present minimal recoil and enhance the precision of long shots. Then again, with rail guns, the rail guide ensures that the shaft is launched perfectly straight every time. Oh yeah, and for something like euro style guns, they may have plastic handles to protect your fingers.
Frequently Asked Questions
q:

How Do You Secure Them in the Water?

a:

As you can see, spearguns can cost you a pretty penny. Given the fact that you want to protect your investment, the worst thing that could happen to you is if you lost the gun while underwater. Remember, while you are using it, your hand-to-eye coordination is not going to be the same and the gear you are wearing can also cause issues. So, instead of merely relying on your grip, you may want to secure the gun to prevent accidental dropping.

One of the ways you can prevent this is to secure the gun to a floating line using a shark clip. This way, if you happen to drop the gun, it will be very easy to recover in poor visibility conditions.
q:

How Many Bands Should be Used?

a:

It was alluded to earlier that if you invest in a band-powered model, that you can end up installing more than one band on the gun. Yet, the question is, how many bands should you include on your gun? Well, as you may have assumed, it comes back to personal preference. Do remember this, though, a single band of around 20 millimeters can kill just about anything in the ocean. However, if you are on the fence about installing more bands, here are some critical factors to keep in mind.

First off, and this was also referenced earlier, a gun with two bands will take longer to load than one with one. Also, the drag is greater with more than one band. On the plus side, on long guns, two bands can be easier to load for shorter people.
q:

Can They be Useful Against Sharks?

a:

For some people, when diving around in the ocean, there is nothing more terrifying than the thought of possibly confronting a blood-thirsty shark. Of course, sharks are one of the most misjudged creatures on the face of this planet. It is not as if they will randomly attack you for no reason as some people foolishly believe. In fact, sharks will typically not attack divers unless they are provoked so you should never have this issue. Then again, when you damage a fish, sharks have a great sense of smell and will most likely detect when blood is in the water.

So, let's say one of these creatures approaches you. First off, read the shark and see if it is merely going in for the kill on your wounded fish. If it is confronting you, try and poke it in the nose as this will often deter it away. Given the advantage sharks have in the water, to answer this question directly, you would need a powerful gun with precise accuracy to thwart the attack.
q:

Which Muzzle Should be Chosen?

a:

Until now, muzzles have not been discussed in-depth. While they have been alluded to a few times, it is time to dig a little deeper. First things first, there are two types of muzzles. You either have a closed or open muzzle and both have similarities and differences. What is interesting is both configuration methods can accept one or two bands. But, with a closed muzzle, there is a small tunnel that the spear passes through to keep it in place.

This leads to the huge difference between the two; that being the loading process. Due to the aforementioned tunnel of the closed muzzle, the back end of the spear has to be inserted into the muzzle first then guided into the trigger. With an open muzzle, the back end does not need to be inserted through the muzzle (making it quicker most of the time).
q:

Why Should You Use a Float Line or Reel?

a:

Probably the only reason you would want to use a reel or a floating line with your gun is if you are attempting to land a larger fish. The reality is there is only so much shooting line on the gun and it may not be enough to land the large fish you want.

With a reel or a floating line, you can lengthen the amount of line you have and this will greatly enhance the efficiency when trying to hunt larger prey.
q:

Is Spearfishing Restricted in Certain Areas?

a:

What a fitting question to end this guide on. This is very important for a consumer as you need to know if this sport is legal where you are. Even though spearfishing is legal, there will be restrictions depending on where you go. You need to conduct ample research beforehand to ensure you are safe. For example, some areas will inhabit protected species and you can't simply waltz in there and kill those types of species. As another example, overseas in Australia, the craft is 100 percent prohibited in Marine Protected Areas. Much like with any form of hunting, you need to abide by the law.
Subscribe to our Newsletter