Best Portable Fish Finders Reviewed and Compared
last updated:
Feb 05, 2020
Whether you are on a very small boat, kayak, canoe, or just straight up don't trust your buddy's equipment, a portable fish finder is always a fun device to have. These devices are small enough to take on tents vacation with you and are also great if you're not looking to permanently mount anything. Although you can mount some of these devices, there are others that are handheld and others that are castable. Yep, you can throw them out into the water and download the app to see what's happening on your phone. Choosing which design is best for you can be difficult. You'll want to know the ins and outs, but especially look into their depth, accuracy, and water resistance.
This is the best product on our list that is currently in stock: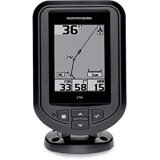 Humminbird Piranhamax 176i GPS Combo
Why is it better?
Battery included
Easy to use interface
GPS trackplotting
In a
Hurry? Editors choice: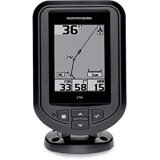 Test Winner: Humminbird Piranhamax 176i GPS Combo

14
Researched Sources
2.4k
Reviews Considered
17
Hours Researching
19
Products Evaluated
Features
Use
Durability
Effectiveness
By Default
Criteria Used for Evaluation
Expert Interviews & Opinions
Most Important Criteria
(According to our experts opinion)
Experts Opinion
Editors Opinion
Users Opinion
By Default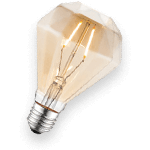 Gadget
Portable fish finders are easily some of the most interesting gadgets out on the market for fishermen of all types, and they really do bring a great source of convenience and ease of use that you simply cannot get from a traditional fish finder. Hopefully we covered all of your answers today, and now you can go out there and be confident in your purchasing decision! There a plenty of different portable fish finders to choose from, and hopefully you now have a better understanding of them when you come up with any possible questions.
Other Factors to Consider


Portability
While mounting a portable fish finder into one place might seem like you're going against the whole idea of having a portable fish finder, this actually makes a lot of sense! Lots of folks purchase portable fish finders because they don't want to have to deal with annoying wires or anything like that that gets in the way with traditional fish finders.
If you want to mount your portable fish finder to your boat, there are actually a number of ways to go about this – each one depending on the make and model of the portable fish finder that you have. Some fish finders can be mounted with the use of screws, while others can be mounted just with a suction cup system or with some sort of external grip/mount. There are really a number of different ways to go about this, so your choices are far from limited here.
Frequently Asked Questions
q:

How are portable fish finders powered?

a:

Since they don't have a direct power source like traditional fish finders, portable fish finders get their power in a much different manner. Rather than having to be plugged directly into a power source, portable fish finders get their power from a couple of different ways. Depending on the model and variant that you choose, portable fish finders are powered either by internal battery packs or disposable batteries that you can purchase from virtually any store out there.

Both of these are effective manners when it comes to powering your portable fish finder, and one isn't necessarily better than the other. Each one offers ample power, with the ones with built-in battery backs requiring you to charge it whenever it gets low on juice. The other option will require you to pop in new batteries each time it starts to run low, so deciding which of these options to go with ultimately comes down to personal taste and preference.
q:

What are castable fish finders?

a:

When looking up portable fish finders, you more than likely have come across something by the name of castable fish finders. Castable fish finders are an entire breed of their very own, but they still absolutely qualify as a portable fish finder. You see, castable fish finders – just like normal portable fish finders – don't require to be plugged in for their power source. They run off of their own battery solutions that are built right into them, defining them as a type of portable fish finder. However, the form and function of them are quite different and unique when compared to everything else that is out there on the market.

Castable fish finders work pretty much exactly as the name would suggest. You tie these buggers to the end of your fishing line, and you then cast it into the water around you. They are activated once they come into contact with liquid, and they float just like a bobber when you cast one into the water.

With castable fish finders, you can either have it trail behind you as you slowly troll through an area, or you can cast and reel as many times as you would like to get an accurate reading of your entire surroundings in your area. It's certainly a different take on the whole portable fish finder game, but with their popularity continually increasing, it's important to know just what they are whenever you hear them mentioned. And, at the rate they're increasing in popularity, you're probably going to hear them mentioned much more often as time goes on.
q:

Are portable fish finders less powerful than tradition fish finders?

a:

Often times when talking about portable fish finders, some people jump to the conclusion that they are less powerful when compared to traditional fish finders. This is an understandable concern, as it can sometimes be hard to believe that a gadget without any wire can provide the same amount of power than one with wires can. Although not every portable fish finder out there is created to be the most powerful brute out there, portable fish finders aren't any less capable or powerful than that of traditional fish finders. There are all sorts of makes and models available, with some being tailored towards beginners and others being made for the professional in mind. Just because it is portable doesn't mean that it's a wimp.
q:

Can portable fish finders be used for ice fishing?

a:

Absolutely! If you decide that you want to use your portable fish finder for ice fishing, we would suggest that you first drill a hole in a section of the ice that you're on and then dip the fish finder into the water. However, if you don't want to go through all of this hassle, it is possible to use a portable fish finder while ice fishing without having to first drill a hole.

In order to achieve this, you'll first want to remove any snow that's on top of the area that you're going to can with your fish finder. Once you do that and you ensure that the surface you're going to be scanning is as smooth as possible, pour some water on the ice prior to putting your sensor onto it. Once all this is done, you should still be able to get a pretty accurate reading of the area around you!
q:

Are all portable fish finders waterproof?

a:

Not necessarily. Although the vast majority of them are, not every single portable fish finder out on the market can withstand submersion of water. Being able to survive splashes of water is quite common, but being able to be fully submerged is less common. If this is important to you, you'll definitely want to ensure that the portable fish finder you're looking at is rated for some form of waterproofness. This might seem like a tedious thing to do at first, but it is guaranteed to save for a lot of potential headache in the future when you actually go about using your portable fish finder.