Best Mosquito Repellents
In a Hurry? Editors choice: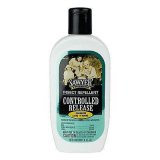 Test Winner: Sawyer Products

With the summer season quickly approaching, not only can we expect the sun and camping with the family but we can also expect some pesky critters to come out of hiding and make our time uncomfortable if we do not take the proper precautions. No critter is more annoying during the summer season than the mosquito. Mosquitos are silent predators that give you a nasty bite, which itches for hours and if we are planning to go camping or go into the
woods
, we can definitely expect mosquitos. Luckily for us, we have developed the first line of defense to fight back against this little buggers, and that is mosquito repellent. Every person who plans on going out this summer season. should have a couple of bottles handy and if you have not invested in any yet, the below guide is for you!
Standout Picks
Criteria Used for Evaluation
Materials
Mosquito repellent comes in so many varieties that you have to be cautious about the one you buy. They can be in the form of lotions, oils, foams, wipes or incense sticks. Examples of repellents are permethrin, citronella oil and picaridin. It is best to get the type that is fast and effective. Experts recommend the use of repellents with active ingredients such as oil of lemon eucalyptus, picaridin, and diethyltoluamide or DEET in short. Don't be too quick to put all your trust in commercials and their endless songs of praise for various products. Take it upon yourself to prioritize your well-being and that of your loved ones.
Safety Hazards
Many people have the habit of using products without taking the time to study the information on the product. This is dangerous since it may have negative effects on you. You can learn how to use a mosquito repellent if you read the instructions. In addition to this, you'll learn if it's ideal for you and your loved ones. For example, products with DEET should not be used on young children below two months of age since their skin is still sensitive. Any false move could hurt them. Reading instructions helps to let you know if the product repels mosquitoes or not. You can know about the ingredients in the product and how much of them is contained in it to know if it's safe for you or not. Mosquito repellents are supposed to help you, not harm you.
It is possible that the products may contain ingredients that are higher in composition than what your skin can take. The best way to determine this is by using it once. If it burns your skin, don't assume that it's working. Your skin is communicating with you. It's saying that it's uncomfortable. Marks and swellings on the skin are also an indicator that the product is doing more harm than good on you. The best way to test a lotion is spreading it on your hands first before applying it to the rest of your body. If it's friendly to them then it's alright for use. Also, if you're still bitten even after applying the repellent, this means that it isn't serving its purpose. Don't waste your precious money on buying it.
Effectiveness
Different repellents have different durations of activity. Those that are made from plant ingredients, such as vanilla and citronella, have the shortest time. If you're a heavy sleeper or you love spending time outdoors at night then these products aren't the best for you. They last for approximately 20 minutes, meaning that you'll use more of it within a short duration of time. Choose a product that offers over one hour of protection within the first application. Those with DEET offer up to 90 minutes of protection. The repellent you choose should suit the kind of lifestyle you live and how active you are at night. The one you use when you're sleeping outdoors won't be effective if you engage in sweaty activities such as jogging.
Use
A mosquito repellent should be applied in the right way based on what kind it is and the person using it. This means just the right amount should be used, they shouldn't be used on cuts and wounds, adults should apply them on children, you should wash skin with soap and water before applying it once more, don't use them near food and don't use it on undergarments. If the repellent should be applied on clothes alone, use it in that manner only. These are just some of the directions given on repellents that you should look out for.
Different mosquito repellents are designed for a specific group of people only. If you're pregnant, think carefully about the fetus inside. Some repellents can affect them and the mother as well. People with skin conditions and cancers can also be greatly affected if the wrong kind of repellent is used on them. If it gives you allergies or affects your health, consider another alternative. Old people and children have very sensitive senses of smell and their health is fragile. If the repellent has a strong smell, don't buy it if you intend to use it on them. They will only be sharing in the pain of the mosquitoes. The good news is there is a mosquito repellent for everybody.
Top Ten Mosquito Repellents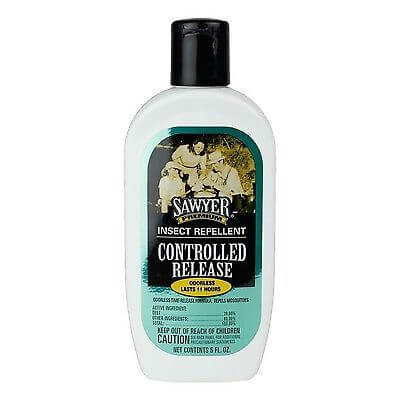 This lotion from Sawyer Products is highly rated amongst previous customers and is family friendly so you can apply it to all the members of your family without worry. The lotion is also great, as it is able to be applied easily and conveniently.
Read more
Materials
This lotion is safe to use on all members of your family and contains 20% deet.
Safety
This lotion is EPA approved and there are no notable safety hazards to mention.
Effectiveness
This lotion is highly rated amongst previous customers that decided to go ahead with this product. It is able to be applied with sunscreen so not only will you be protected against the sun but also against mosquitos as well.
Use
This lotion is easy to use and to apply you simply put on the skin and rub lotion in. The deet slowly is released which allows you to be protected against mosquitos for a total of 11 hours.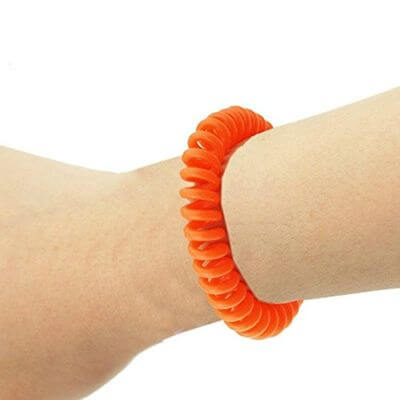 This method of repellent is a bit different than your ideal spray or lotion, these bracelets are easy to wear and effectively repel mosquitos without having to apply any chemicals to your body.
Read more
Materials
This bracelet is made from natural materials such as essential oils, citronella, lemongrass, and geraniol, This is great as you do not have to apply any chemicals to your body or the body of your family members and will effectively still repel mosquitoes.
Safety
Since the materials of this bracelet are all made from natural materials, there is nothing to be worried about or that needs to be brought to your attention with regards to the safety of this product.
Effectiveness
This bracelet is highly rated amongst previous customers and even though it is not a spray or lotion still works well at repelling mosquitos.
Use
This product is very easy to use as when you want it to be effective, you simply need to wear the bracelet and when you no longer want to or no longer need to repel mosquitos, you can simply take off the bracelet.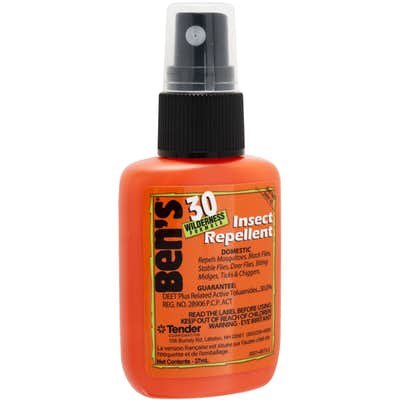 This mosquito repellent is quite popular amongst backpackers and deep wood campers as it contain quite ab it of deet which is the main ingredient that helps to fight back against mosquitos.
Read more
Materials
This mosquito repellent contains 30% deet which is the main ingredient to repel mosquitos.
Safety
This mosquito repellent should not be used near hot surfaces or open flames as it can cause combustion, it should not be ingested, or applied to open wounds. It should also not be applied to your skin more than twice a day.
Effectiveness
This mosquito repellent is quite effective due to the amount of deet that is contained in this spray. If you are going deep in the woods where there has not been a lot of human presence or near water sources, this is a great and compact repellent to have as part of your gear.
Use
This repellent as stated above is quite effective but should only be applied twice a day. To apply simply spray and rub onto body.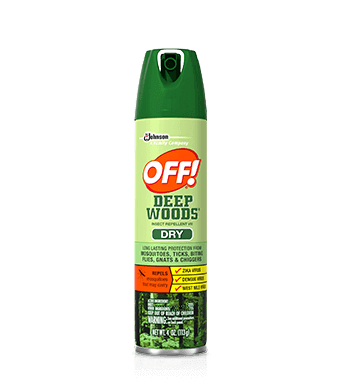 This Off product is quite different than the others on our list. While most lean toward the natural or DEET-free category, this Deep Woods product definitely contains DEET. But that shouldn't put you off the product right away. There might be moments where you would like a bit stronger of a product and this is definitely the one you should look at.
Read more
Materials
This spray contains 25% deet.
Safety
This spray contains deet so it is recommended to only be applied a couple of times a day and to keep out of reach of your children as it should not be ingested.
Effectiveness
Off is known for their repellent products and this spray is quite effective. It may be the most effective on our list as it is easy to apply and the effects occur immediately.
Use
This aerosol spray is fantastic for instantly drying on your skin. You won't feel weighed down or sticky after applying.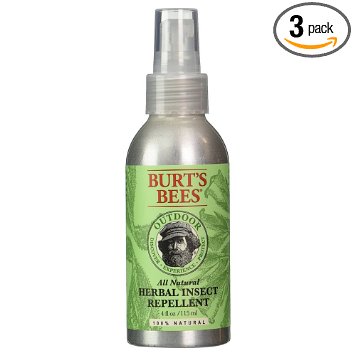 Burt's Bee Herbal Mosquito Repellent, also given the name of The Defender, denies access to all sorts of bugs. From crawling to creeping, winging to stinging, to bugging and sucking. Rosemary oil, among other things, boosts the fact of it being 100% natural. Better yet, it's very safe to apply.
Read more
Materials
Contains rosemary oil
Safety
It's 100% natural. No need to worry about getting stuff on your body that your skin won't appreciate much.
Effectiveness
This repellent is quite effective, some believe that mosquitos still get through the repellent as it only is able to stop some.
Use
14.4 ounces. It's somewhat "heavier" in comparison to the two first products suggested. It is within the reach of anyone. Easy to get. And won't really hurt your pocket.



Developed especially for campers, backpackers, fisherman, and other outdoor enthusiasts, the Repel Sportsmen Max formula is made with 40% DEET and repels mosquitoes for up to 8 hours. It is long-lasting, non-greasy and provides excellent protection for when it really matters.
Read more
Materials
While not the most chemical-free on our list by any means, sometimes it's important to bring out the big guns for when it really counts. It's good to know that DEET, while many people want to avoid it, is safe when used properly and has been used as an insect repellent for more than 50 years. DEET is one of the most effective ways to avoid getting bit and the Repel Max lotion is just one option of DEET options on our list, though by far the crowd favorite.
Safety
This product due to having a large amount of deet should not be ingested and only be applied twice a day. With higher deet products they will do a great job at repelling mosquitos but you have to be safe while applying.
Effectiveness
The benefit of the lotion from Repel is the long-lasting and effective nature. Because the lotion lasts on the skin longer than a spray or candle, you can be assured that your skin will be protected from getting bit for up to 10 hours.
Use
Another benefit of the lotion is that it won't leave you feeling greasy like most sprays do. After being rubbed into the skin reviewers notice very little smell and no residue or oily feeling.
Not only does it work on mosquitos, but it also repels ticks, gnats, biting flies, chiggers, and fleas. So you can be assured that those nasty annoying bugs aren't going to be bothering you any time soon.

7

. Murphy's Natural Incense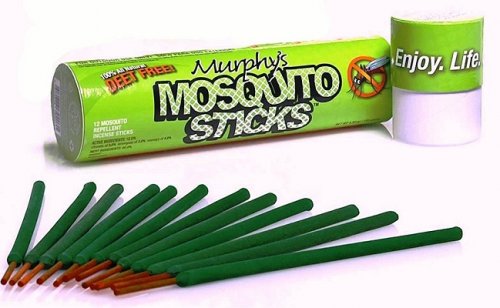 This product, like each of the ones suggested, is, in its form and effects different than the rest. Murphy's are twelve incense sticks, which repels mosquitoes and other annoying bugs as they burn out. They take around two hours to burn.
Read more
Materials
Made with essential oils. It's made from natural oils that are known to repel insects.
Safety
Since these are deet free, they are quite safe. You may want to watch out that you do not inhale the smoke as any smoke inhaled can be harmful to your health.
Effectiveness
These incense sticks are quite effective and after lighting a couple, you will start to see the effects take place and the mosquitos disappear.
Use
Strong scent. It has a scent that is strong and repellent to insects. To use simply light the stick and let the smoke do the work.

8

. Osana All Natural Soap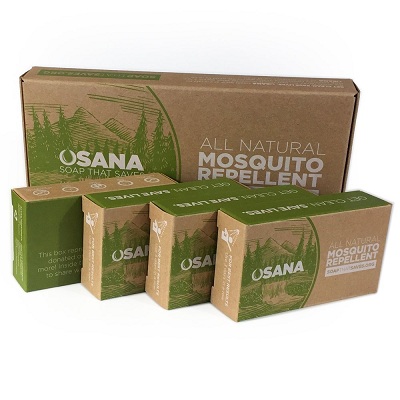 Osana soap bars are great smelling soap bars that are 100% herbal, and that rid you immediately of mosquitoes. It is sufficient for you to use it in the shower to guarantee yourself a whole 24 hours mosquito-free. Getting a bar for yourself gets you another donated on your behalf to places most suffering from malaria.
Read more
Materials
It is 100% herbal. It spares you the discomfort and bodily reactions that come with using chemicals. It is free of any animal products. 100% vegan.
It is natural. Osana soap is made from natural plant products and comes in two forms; Citronella and Menthol. You'll get to enjoy nature's way of fighting mosquitoes when you use it.
It carries out more than one function. Osana not only protects the skin from the nasty and irritating mosquito bites but cleanses it from any impurity that may be brought by sweat and other impurity and keeps the skin moisturized as well.
Safety
It is not toxic and friendly for children- this product does not contain any toxins that can harm the body in any way and it can also be used on children of all ages. It also does not contain any animal products.
Effectiveness
It helps in the fight against malaria- every time you buy it, many others benefit as well. This is because the Osana company donates soap to people around the world suffering from malaria. In addition to this, you also get a chance to be protected against malaria and other deadly diseases spread by mosquitoes.
Use
It has a really pleasant smell- unlike other herbal soaps, Osana has a fragrance that is pleasant to the nose and is also gentle on the skin. It'll leave you smelling fresh all day long and keep you protected.

9

. Babyganics DEET-Free Natural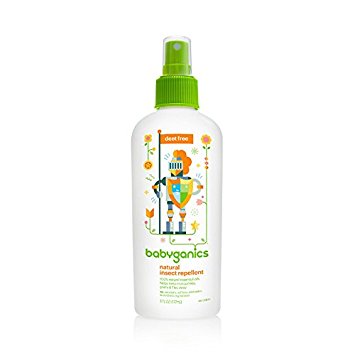 Because babies aren't meant to stay indoor 24/7, this insect repellent is very useful to give them a well-protected outdoorsy life. Its strong, yet great-smelling scent is very pungent to all insects out there, especially nasty, little blood-suckers. So, play smart, play safe, and keep your babies at ease.
Read more
Materials
100% natural essential oils—Citronella, Peppermint, Rosemary, Lemongrass & Geranium.
It is DEET-Free and grease-free as well.
Safety
With its base made upon 100% natural gentle-plant, you shall fear no chemical residue for your baby's soft skin
Effectiveness
This spray is safe to use but could be more effective. Sometimes when dealing with all natural products they are safe for your skin but do not do as good of a job at repelling mosquitos.
Use
This product is easy to apply as you simply have to spray on your body and let the repellent do its job.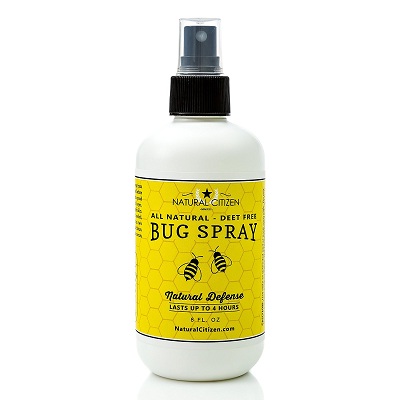 Ours is a natural DEET-free insect repellent made to produce an essential oil based spray strong enough to match the bug's synthetic counterparts. Our mixture of lemon eucalyptus, cedar, and other oils is a bug's worst nightmare, but to you, is an alright, yet not-close-to-perfect perfume choice. With it filling the atmosphere, bugs shall immediately flee your territory. Should there be any bodily reaction to our essential oil based product, quit use straight away. Like any other bug spray, this one should be stored in a cool, dry place.
Read more
Materials
DEET-Free
Safety
Natural spray guaranteed to rid you of bugs and insects.
Not recommended for kids under the age of 6.
Effectiveness
Lasts about four hours per use, so three uses per day, maybe four, are more than enough to keep you comfortable.
Use
To use this spray simply apply to skin and rub in.

Subscribe to our Newsletter