Best Mosquito Repellents
In a
Hurry? Editors choice: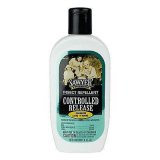 Test Winner: Sawyer Products

With the summer season quickly approaching, not only can we expect the sun and camping with the family but we can also expect some pesky critters to come out of hiding and make our time uncomfortable if we do not take the proper precautions. No critter is more annoying during the summer season than the mosquito. Mosquitos are silent predators that give you a nasty bite, which itches for hours and if we are planning to go camping or go into the
woods
, we can definitely expect mosquitos. Luckily for us, we have developed the first line of defense to fight back against this little buggers, and that is mosquito repellent. Every person who plans on going out this summer season. should have a couple of bottles handy and if you have not invested in any yet, the below guide is for you!
Standout Picks
Criteria Used for Evaluation
Materials
Mosquito repellent comes in so many varieties that you have to be cautious about the one you buy. They can be in the form of lotions, oils, foams, wipes or incense sticks. Examples of repellents are permethrin, citronella oil and picaridin. It is best to get the type that is fast and effective. Experts recommend the use of repellents with active ingredients such as oil of lemon eucalyptus, picaridin, and diethyltoluamide or DEET in short. Don't be too quick to put all your trust in commercials and their endless songs of praise for various products. Take it upon yourself to prioritize your well-being and that of your loved ones.
Safety Hazards
Many people have the habit of using products without taking the time to study the information on the product. This is dangerous since it may have negative effects on you. You can learn how to use a mosquito repellent if you read the instructions. In addition to this, you'll learn if it's ideal for you and your loved ones. For example, products with DEET should not be used on young children below two months of age since their skin is still sensitive. Any false move could hurt them. Reading instructions helps to let you know if the product repels mosquitoes or not. You can know about the ingredients in the product and how much of them is contained in it to know if it's safe for you or not. Mosquito repellents are supposed to help you, not harm you.
It is possible that the products may contain ingredients that are higher in composition than what your skin can take. The best way to determine this is by using it once. If it burns your skin, don't assume that it's working. Your skin is communicating with you. It's saying that it's uncomfortable. Marks and swellings on the skin are also an indicator that the product is doing more harm than good on you. The best way to test a lotion is spreading it on your hands first before applying it to the rest of your body. If it's friendly to them then it's alright for use. Also, if you're still bitten even after applying the repellent, this means that it isn't serving its purpose. Don't waste your precious money on buying it.
Effectiveness
Different repellents have different durations of activity. Those that are made from plant ingredients, such as vanilla and citronella, have the shortest time. If you're a heavy sleeper or you love spending time outdoors at night then these products aren't the best for you. They last for approximately 20 minutes, meaning that you'll use more of it within a short duration of time. Choose a product that offers over one hour of protection within the first application. Those with DEET offer up to 90 minutes of protection. The repellent you choose should suit the kind of lifestyle you live and how active you are at night. The one you use when you're sleeping outdoors won't be effective if you engage in sweaty activities such as jogging.
Use
A mosquito repellent should be applied in the right way based on what kind it is and the person using it. This means just the right amount should be used, they shouldn't be used on cuts and wounds, adults should apply them on children, you should wash skin with soap and water before applying it once more, don't use them near food and don't use it on undergarments. If the repellent should be applied on clothes alone, use it in that manner only. These are just some of the directions given on repellents that you should look out for.
Different mosquito repellents are designed for a specific group of people only. If you're pregnant, think carefully about the fetus inside. Some repellents can affect them and the mother as well. People with skin conditions and cancers can also be greatly affected if the wrong kind of repellent is used on them. If it gives you allergies or affects your health, consider another alternative. Old people and children have very sensitive senses of smell and their health is fragile. If the repellent has a strong smell, don't buy it if you intend to use it on them. They will only be sharing in the pain of the mosquitoes. The good news is there is a mosquito repellent for everybody.
Top Ten Mosquito Repellents
Subscribe to our Newsletter