Best Bug Out Bags
last updated:
Feb 20, 2019
Perhaps you spent the weekend binge-watching your favorite zombie TV show, and it left you wondering just how prepared you would be if you had to make a last minute break for it. When an emergency strikes, there is little time to carefully consider the things that you will need when fleeing to safety- no matter if you are fleeing from zombies, terrorism, tornadoes, earthquakes, wildfires, or hurricanes. When the sirens are blaring, and the welfare of you and your family is at stake, you want to be able to reach for something that is fully equipped with all of the things that you will need if you are on the move for the next few days. That is where a great bug out bag comes in.
In a Hurry? The test winner after 13 hrs of research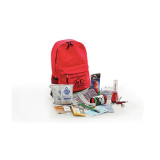 First My Family
Why is it better?
Affordable
Lightweight (weighs about 7 pounds) and easy to carry
In a
Hurry? Editors choice: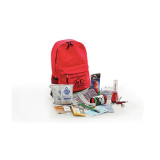 Test Winner: First My Family

18
Researched Sources
1.6k
Reviews Considered
13
Hours Researching
15
Products Evaluated
Value
Materials
Use
Features
By Default
Criteria Used for Evaluation


Value
One important thing that we need to note is that these products don't run cheap. The most affordable option will still set you back about the same price that you would spend on a modest piece of luggage, and the higher priced options can run as high as the price of a gas powered generator. The good news is that you (hopefully) will only ever need to buy them once. We hope that this is something that you will pack into your closet and never need to actually use. With that being said, we made an effort to select options that spanned the lower end as well as the higher end and tried to stick to designs that ran about in the middle of the road. While the price tags of these products may sting a little bit, we feel that it is worth it in the long run.


Materials
There are a few schools of thought when it comes to the contents of these products. Some users want just the base minimum supplied- items such as food and water rations, hygiene products and basic tools. With the base set, users then like to fill in the gaps with items that are more tailored to their needs as well as the climate in which they live. Others, on the other hand, like to select products that are jam-packed with every item that will work in any situation. We made sure to select products that came with three basic necessities: water rations, first aid kits, and basic tools. Some of the most popular designs are the ones that not only include these basic features but also have food rations with easy to work cookware included right inside the pack. Other things found inside some of the more popular designs include LifeStraws, crank flashlights that are also AM/FM radios and charging stations. Pop up tents, emergency blankets, ponchos, playing cards, gloves, and face masks.


Use
Contents serve little purpose if you don't have an adequate way to store them as well as transfer them. We made sure to take a good look at the quality of the pack that was included, as well as what users had to say about how well the pack helps up when in use. We were drawn to options that offered a lot of extra cargo pockets along the front. Smaller pockets make your life just a little bit easier because they keep all of the content organized, and it is easy to find what you are looking for when things are compartmentalized. Also, packs that are a little narrow are perfect not only for storing in places, but they are also a little bit easier to carry- especially if you really weigh it down with a lot of extra gear. Designs that were too small or didn't allow for any extra space to put any of your personal gear weren't ideal, and we usually moved along to another design if we (and users) felt like the pack was too small, or was made from inadequate materials.


Features
If there was one piece of advice that we would want to give in regards to your bug out bag, is that the most important feature is that you make it your own. These companies have offered you a great start to keep you healthy, warm, and satisfied, but it is up to you to make it perfect for your needs. Emergency situations are never ideal, and it is important that you keep calm so that you can keep your family calm. Certain items that other users have put into their packs are items such as dog toys and treats (emergencies are hard on our furry family members as well!), favorite books, puzzles, your favorite granola bars, pictures, playing cards, travel games, and special hygiene items. No matter what the circumstance, if you have a bag packed for an emergency, it will take a stressful situation and make it a little easier on you and your family. We hope that with the purchase of one of these products that you find peace of mind, but we also hope that you never have the need to use them.
Expert Interviews & Opinions
Most Important Criteria
(According to our experts opinion)
Experts Opinion
Editors Opinion
Users Opinion
By Default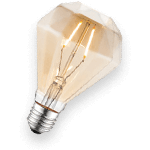 Be prepared for anything
We hope we haven't scared you. The reality is that disaster, of any sorts, could happen at any moment and it's important to be prepared. While we hope that you never have to use a getaway bag, it is important to think about which items will benefit you when you need to make a run for it. You may prefer to partially or fully customize your bug out bag. Whatever the case may be, this will not be an investment you regret.
Frequently Asked Questions
q:

What's the difference between these products and a survival kit?

a:

There are a few differences between these and survival kits. These products are designed to be used by just about anyone, not just the adventurous outdoorsmen. They come with items such as food and water rations, recreational items such as playing cards, personal hygiene options such as toothbrushes and soap, and basic first aid kits. Survival kits, on the other hand, are designed for adventurous folks that may run into issues while out camping or trekking. Basically, the main difference is that these products should be stored in every house across the country, while survival kits are more for the adventurous folks that want to push the limits of where they can travel but want to tools on hand that would be able to get them out of danger.
q:

How many days do they last?

a:

Generally speaking, most kits are designed to last about 3-5 days. Many of the products out there on the market that claim they would last for 5 days wouldn't really last that long according to many past users. It's always important, especially in the face of an emergency situation, to err on the side of caution. Even though a pack might claim that ti can last up to 5 days, it would be wise to assume that it will last about 72 hours.
q:

How does a LifeStraw work?

a:

LifeStraw is something that you might have noticed is included in some of the higher end models and is a really innovative piece of technology. This little unit will allow users to drink out of just about any body of water, and all of the toxins are filtered out of the water before it even hits your lips. It does this through a filtration system that is found directly in the unit itself and is able to filter through an impress 1,000 liters of water (or about 264 gallons) before it needs to be replaced. This item not only offers more water than ration packs, but it takes up a lot less room and doesn't add a lot of weight to your pack.
q:

What else should I pack in mine?

a:

That's the great this about these products- you can pack whatever you like! Many users like to add things that will add a little bit of added comfort when in times of crisis, such as their favorite books or photographs. Others make sure that they also add a few pieces of gear for their dogs and cats such as treats and squeaky toys. If you decide to add things like your favorite protein bars, be sure you replaced them whenever they reach their expiration date. Most rationed food lasts up to 5 years, but just to safe make sure that you check the expiration label for each food item in your pack.
q:

Where should I store it?

a:

You can store it pretty much anywhere, but the important thing to keep in mind is that you want to store it somewhere that you can access easily. There is nothing worse than going to grab your pack and completely forgetting where you put it. This means that once you decide on a spot, be sure that you never move it, Many users like to keep theirs in the trunk of their car so that no matter where they are, they will have it close by. Others store theirs in cool dry places such as closets, under beds (this is our favorite place to store it), or in dry garages. Some users even go so far as to buy theirs in the ground.
q:

How big should it be?

a:

While you want to ensure that it is big enough to carry all of your necessities, you don't want it to be so big that it weighs you down. You never know how long you will be carrying it, and the last thing that you want in a time of crisis is a big heavy bag on your back. Most of the modest-sized models weigh in at about 5-7 pounds, and the larger options that are made for up to 4 people can weigh upwards of 20 pounds. When you are shopping, keep in consideration how much you are willing to carry on your back for long periods of time. Some users may not be phased by 16 pounds, while it might be too heavy for smaller frames. Another thing to keep in mind is that you will want it to have just a little bit of extra room for you to place some additional items that you might need, such as personal items or a change of clothes.