Best Nike Hiking Shoes – 2023 Review
In a Hurry? Editors choice: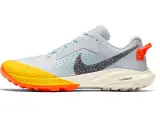 Test Winner: Terra Kiger 6

For those into hiking, you know that certain hiking conditions and weather moments mean that you don't really want to wear heavy duty hiking boots.
Trail shoes
are designed for outdoor terrain and so they easily work for hiking.
Although most people think about running, basketball, and other sports shoes when they think about Nike as a brand, they do much more, including shoes and boots for hiking and backpacking.
We took some time to take a detailed look at what the brand has to offer and found some clear winners, which we put together on a list to share with you. Check out our favorites and then you can decide if any work for you!
Standout Picks
Criteria Used for Evaluation
Fit
The overall fit of any type of footwear is crucial to comfort and performance, and this is especially true with shoes for hiking.
When we look at the way boots fit, we're looking at much more than how they are when you simply slip your feet inside to make sure your toes have some room. It is important to know how the boots will fit throughout various types of use.
Questions to ask yourself should include:
✓ How do they fit when my foot is in different positions?
✓ Are they secure enough to allow confident movement over uneven or varied surfaces?
✓ When crouched or kneeling, is there still enough room in the toe box, or does it get uncomfortable?
✓ Are there tight or hot spots that will create discomfort, fatigue, or even blisters after a hike?
These are just some of the basic things to think about when it comes to the overall fit of a good pair of hiking boots.
The lacing, or whatever system the shoes or boots have to secure them to your feet, is also something that is important to pay attention to. If tied correctly, are the laces placed where they do not create discomfort, and is the shoe correctly secured enough to eliminate unnecessary movement around the foot? This is something to check out.
If there is some sort of rachet or tightening system in lieu of traditional laces, does that create an uncomfortable fit when tightened down, especially when walking? Does it actually keep the entire shoe or boot properly secured in motion? These are other things that might be hard to feel without actually putting them on and walking around.
A good way to get the right size, if you plan on ordering online for a better price, is to find the boots you want in a store and simply go try them on. Walk around the store, bend, flex your feet, and whatever else you feel like you need to do to make sure the fit is right for you. Who cares how you look, especially if you're planning on going home to buy online.
Comfort
Comfort has to last throughout your hike, so how your shoe is built actually matters.
If you're planning a long hike or several days in the wilderness, uncomfortable shoes can potentially ruin any of the fun you could have out there, not to mention several days after you get back home.
We covered how fit can affect comfort, as well as what to look for before buying. Without a proper fit, you won't get the comfort that you'll need to get you through a short walk, let alone a long hike over hills and through rough forested terrain.
Take a look at how the shoe or boot is put together. Take a look at what kind of materials or technology is used in the upper, footbed, midsole, and even the outsole. The midsole material needs to be able to last.
Though it might be comfortable when you slip the shoes on, the foam cushioning needs to maintain the same comfort for a lot longer than it takes to walk around the shoe store. It needs to get you through your trek.
Comfort also has a lot to do with fit in regards to how the boots wear on your feet in motion. If they are loose in the wrong places, you have a higher potential for blisters, which will ruin your day for sure.
And as far as the lacing system goes, it needs to hole the boots in place without creating pressure spots that will increase fatigue and discomfort much faster.
Durability
Durability should be among the top concerns for all of your hiking gear.
This is probably an obvious point. The durability and quality of hiking boots can make all the difference in a memorable trek or a disaster full of discomfort. The fact is, some products are made well and others quite simply are not.
The materials used and how they are put together absolutely matter. Lower quality materials just won't be able to make it as long as you want, and this is even more so the fact when it comes to hiking over more rugged terrain, wet conditions, rocky surfaces, and perhaps all of the above in one trip.
You'll have to decide based on where you're going. If you're heading toward tougher environments, maybe leather will perform and last longer than lighter synthetic materials. If you're heading to hotter climates, then you might go for synthetic and textile upper materials. If that is the case, then the quality and durability of the material tend to matter even more.
Traction
Simply put, you will want footwear on the trails that can deliver you with traction.
Due to the unpredictable nature of hiking, you never will know the hand you are dealt (unless you are very familiar with a specific trail or trails). You could encounter hilly terrain, rocky terrain, or just straight-up dirt.
When it comes to shoes, their traction will be dictated by the design of their soles (which is why they are so vital). In addition to the fact that rubber soles will provide all-around traction and will not deform very quickly, some will sport particular lug patterns.
Now, for normal hiking conditions, you will probably not require boots that are designed with deep and thick lugs. This can be nice if you plan on doing some winter hiking, however.
For the most part, soles with widely spaced lugs will do the trick as they will facilitate good-to-great traction on most of the terrain that you will encounter.
Our Top Picks for the Best Nike Hiking Shoes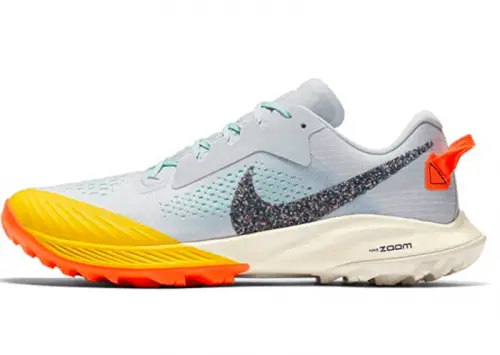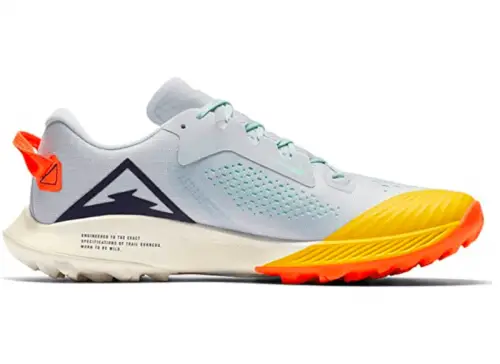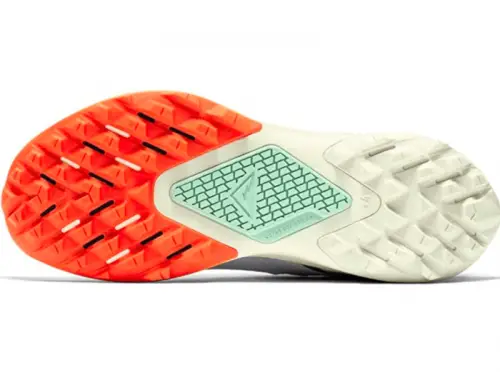 The first notable benefit from these shoes is the firm grip and tread which puts these high on the list of an ideal shoe for hiking and for running trails. With a sturdy protective toe guard, superb designed in comfort, seriously good traction, these shoes cradle the feet to ensure hours of problem free hiking for ladies.
Read more
Fit
These offer fit at true to sizing and are made with a study rubber sole for multi directional grip. These are designed to take on rough dirt trails. Fit is further promoted through the construction of the uppers using Flymesh Ultra-lightweight with perforations to allow lots of breathability. A nicely padded tongue will ensure no pressure from the lace system. An all round well fitting shoe.
Comfort
Surprisingly good padding gives good comfort while the perforated uppers allow for a dual purpose, breathability and drainage if you hit wet trails. To prevent slipping, the outsoles offer multi-directional grip. The comfort factor for these shoes is a result of designed in stability and great foot support.
Durability
Nike has factored in lots of durability for the challenge of hiking or running on muddy wet trails. In the forefoot area there is a Segmented rock-plate, which gives durable protection on challenging trail surfaces. The heavy duty rubber sole will handle whatever rough surfaces are thrown at it. The durability factor for these ladies' shoes is high.
Traction
Designed to give reliable multiple direction traction on multiple types of trail terrains.
Protection
With rock plates built into the forefoot, your feet are shielded from rough surfaces on all types of trail surfaces.
Overall
Nike knows they have a lot of competition in the shoe market and these shoes reflect competitive and creative design features to ensure the wearer gets top performance while hiking or running. A must have for runners and hikers.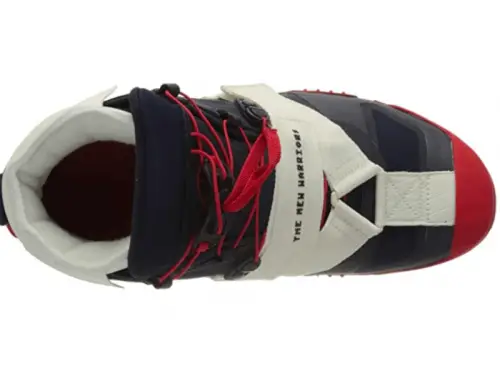 This shoe stands mid-way between a shoe and boot, designed for tracks and trails and good for running and hiking. A sturdy high shoe that gives a lot of upper support and serious sole design. Built to perform in terms of durability, very good protection and lots of comfort. If you are not sure if you want a shoe or a boot, try this option.
Read more
Fit
Fit is true to sizing and due to the use of selective materials these shoes hug your foot and unlike a hiking boot; they do not require hours of breaking in. Designed as a high shoe, the fit gives much more support.
Comfort
The midsole is Nike-React-Foam for durability, comfort and lightweight performance. For great responsiveness, the shoe has a built in Zoom-Air-Unit which will provide an extra spring in your stride.
Durability
It comes with a hard gum rubber outsole for durability. DWR water repellant ensures dry feet and longer shoe durability. A new lug design combined with a durable rubber outsole gives fantastic traction while ensuring a strong long lasting durable sole.
Traction
The new lug design means top grip capability in tough muddy conditions.
Protection
This shoe is designed to take on the wild elements, while giving lots of protection. Breathable mesh reinforced with rubber TPU threads works to reduce wear and absorb shock impact.
Overall
This shoe looks slightly like a boot and it is designed for heavy duty performance. For running on tough trails it is perfect; for hikers out in rough weather this shoe has the overall features to give comfort, high performance and lots of protection.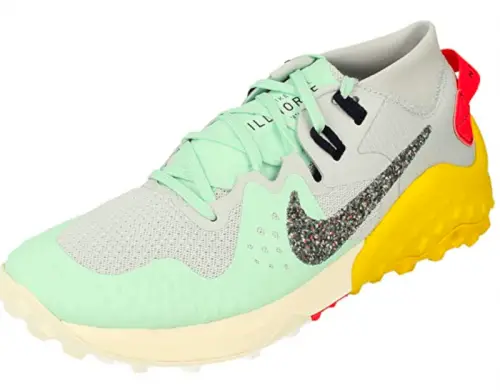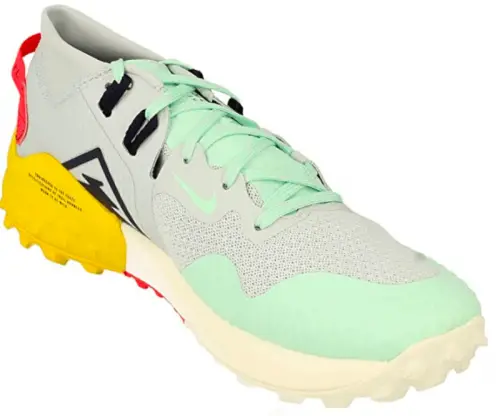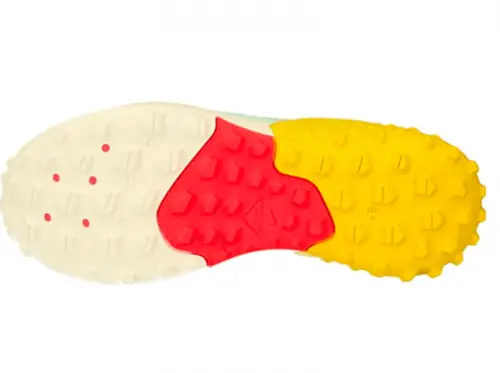 Designed for use on trails, these running shoes easily hit the mark for hiking. This is because any decently designed trail shoe will work for hiking on or off trails. These shoes offer excellent grip in dry and muddy conditions, lightweight and great for hiking.
Read more
Fit
For fit, these shoes offer a wide toe box which allows you to spread those toes while running or hiking on trails. Fit and design mean plenty of cushion and support. Fit is enhanced supportively through built in multi layered mesh uppers, this gives the shoe a lighter feel while maintaining stability.
Comfort
Comfort comes in with abundant cushioning via the Zoom air-heel unit which cushions your walking or running stride both on and off trails. The overall structure of the shoes works to improve and support gait and stride to ensure comfort.
Durability
For running and hiking on trails and other rocky or dirt terrains, the sole must be up to the challenge and in these shoes it is. The outsole lugs are highly durable, give exceptional grip and are designed to avoid any mud build up through a unique design which sheds mud. They have skin overlays in high wear areas on the shoes to ensure long term durability.
Traction
The grip factor comes from the outsole lugs which can bite in muddy surfaces but also shed mud so that the shoe stays light, grippy and does not get bogged down.
Protection
The designed in rock-plate will shield feet from sharp rocks and protruding roots and the zoom cushion system offers good support to ensure a comfortable stride on trails or off the track in the wilds.
Overall
This option is designed to take on tough trail surfaces and muddy conditions and gives good support and protection; they work well for runners and of course for hiking they are ideal because these shoes offer serious surface grip combined with support, comfort and protection.

One of the best Nike hiking boots available, feast your eyes on these incredible leather boots. In addition to being striking in appearance, the Manoa boots are also optimized for trails.
Read more
Fit
There have been many users who have left their remarks for these shoes. Out of the several, many of them agree that these boots fit true-to-size.
Comfort
The combination of the padded ankle collar, Phylon midsole and mesh upper makes each one of these hiking boots incredibly comfortable for the long haul.
Durability
Even though the Manoa boots are made with water-resistant leather uppers, they have been known to separate after several months. This is somewhat disappointing but has only happened to a few users.
Traction
Due to the fact that these Nike walking boots are designed with rubber soles, they will deliver the traction you require. This is something you will appreciate out on the trails.
Protection
Even in light snow, these will be good for hiking. They sport gusseted tongues to help keep debris out and also leather uppers to keep your feet dry during mild rainfall.
Overall
The few users who have had longevity issues with this footwear do not compare to the sheer number of buyers who have had positive experiences. It also means you will need to take good care of these.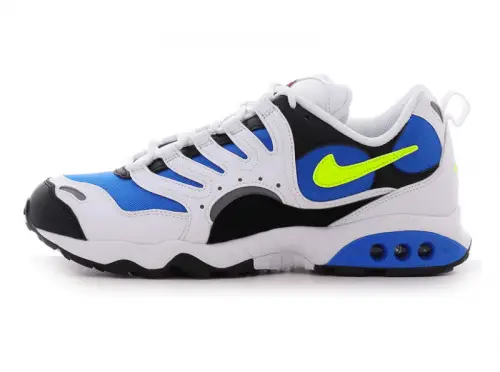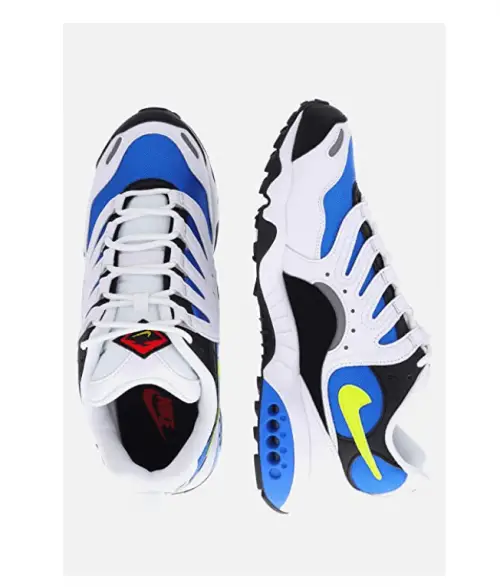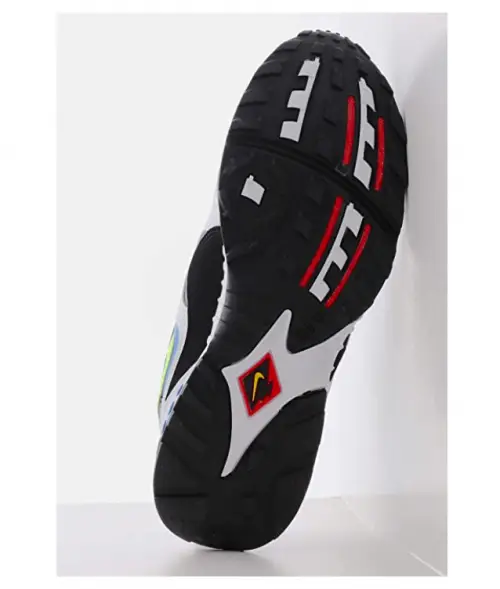 For all you men reading that would prefer to go with some hiking shoes instead of boots, these are an excellent choice. The Air Terra Humara sneakers are ready for your adventures out on the trails.
Read more
Fit
While the feedback has been limited as a whole, based on those who have left their remarks, it seems as if the Humara shoes do run true to size.
Comfort
Nike's classic Phylon midsole has also been implemented into these shoes and it delivers stability and cushioning, along with this are Max Air units for underfoot cushioning.
Durability
Thanks to the leather overlays that have been integrated into each shoe, the durability is enhanced.
Traction
Not only are these equipped with rubber soles but they also sport G-Tek traction technology. In short, this technology adds a unique traction pattern on each sole for improved grip.
Protection
While the mesh uppers provide breathability, the water-resistant synthetic leathers deliver adequate protection against Mother Nature. But, these shoes are not waterproof or anything like that.
Overall
Overall, there is not a ton of feedback to go off of in regard to the Air Terra Humara hiking shoes. The proof is in the pudding, however, with the details of their design. These are undoubtedly one of the best Nike shoes for hiking.

It is hard not to be impressed by the Goadome boots. For a pair of hiking boots, it is actually remarkable how much praise has been centered on their comfort.
Read more
Fit
There have been literally over a thousand buyers who have claimed that these nike shoes for hiking run true-to-size. This is compared to just a small chunk who have felt otherwise.
Comfort
Indeed, this may be the best part of these boots. Even users who wore these for hours on end commented on how comfortable they were to wear.
Durability
From all types of terrain and abuse, these boots can handle what you put them through. They are some of Nike's most impressive hiking boots to date.
Traction
While these will probably struggle to provide you with traction on ice, the soles do perform well on a vast array of surfaces and in different weather conditions.
Protection
In the winter, these Nike outdoor shoes will work great as they are quite thick (and they are waterproof). But, in the summer, these are probably not going to be the best option to go with.
Overall
The Air Max Goadome boots are next-level good. However, as just noted, they are better used in the colder months rather than in the peak of the summer.

Subscribe to our Newsletter