Best Nike Hiking Shoes – 2021 Review
last updated:
May 13, 2021
For those into hiking, you know that certain hiking conditions and weather moments mean that you don't really want to wear heavy duty hiking boots. Trail shoes are designed for outdoor terrain and so they easily work for hiking.
Although most people think about running, basketball, and other sports shoes when they think about Nike as a brand, they do much more, including shoes and boots for hiking and backpacking.
We took some time to take a detailed look at what the brand has to offer and found some clear winners, which we put together on a list to share with you. Check out our favorites and then you can decide if any work for you!
In a Hurry? The test winner after 10.5 hrs of research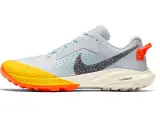 Terra Kiger 6
Why is it better?
Comfortable and protective
Lightweight and lots of breathability
Multi-directional surface grip/traction
True to fit sizes
In a
Hurry? Editors choice: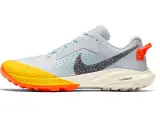 Test Winner: Terra Kiger 6

36
Researched Sources
32k
Reviews Considered
10.5
Hours Researching
16
Products Evaluated
Fit
Comfort
Durability
Traction
Protection
By Default
Our Top Picks for the Best Nike Hiking Shoes
Criteria Used for Evaluation


Fit
The overall fit of any type of footwear is crucial to comfort and performance, and this is especially true with shoes for hiking.
When we look at the way boots fit, we're looking at much more than how they are when you simply slip your feet inside to make sure your toes have some room. It is important to know how the boots will fit throughout various types of use.
Questions to ask yourself should include:
✓ How do they fit when my foot is in different positions?
✓ Are they secure enough to allow confident movement over uneven or varied surfaces?
✓ When crouched or kneeling, is there still enough room in the toe box, or does it get uncomfortable?
✓ Are there tight or hot spots that will create discomfort, fatigue, or even blisters after a hike?
These are just some of the basic things to think about when it comes to the overall fit of a good pair of hiking boots.
The lacing, or whatever system the shoes or boots have to secure them to your feet, is also something that is important to pay attention to. If tied correctly, are the laces placed where they do not create discomfort, and is the shoe correctly secured enough to eliminate unnecessary movement around the foot? This is something to check out.
If there is some sort of rachet or tightening system in lieu of traditional laces, does that create an uncomfortable fit when tightened down, especially when walking? Does it actually keep the entire shoe or boot properly secured in motion? These are other things that might be hard to feel without actually putting them on and walking around.
A good way to get the right size, if you plan on ordering online for a better price, is to find the boots you want in a store and simply go try them on. Walk around the store, bend, flex your feet, and whatever else you feel like you need to do to make sure the fit is right for you. Who cares how you look, especially if you're planning on going home to buy online.


Comfort
Comfort has to last throughout your hike, so how your shoe is built actually matters.
If you're planning a long hike or several days in the wilderness, uncomfortable shoes can potentially ruin any of the fun you could have out there, not to mention several days after you get back home.
We covered how fit can affect comfort, as well as what to look for before buying. Without a proper fit, you won't get the comfort that you'll need to get you through a short walk, let alone a long hike over hills and through rough forested terrain.
Take a look at how the shoe or boot is put together. Take a look at what kind of materials or technology is used in the upper, footbed, midsole, and even the outsole. The midsole material needs to be able to last.
Though it might be comfortable when you slip the shoes on, the foam cushioning needs to maintain the same comfort for a lot longer than it takes to walk around the shoe store. It needs to get you through your trek.
Comfort also has a lot to do with fit in regards to how the boots wear on your feet in motion. If they are loose in the wrong places, you have a higher potential for blisters, which will ruin your day for sure.
And as far as the lacing system goes, it needs to hole the boots in place without creating pressure spots that will increase fatigue and discomfort much faster.


Durability
Durability should be among the top concerns for all of your hiking gear.
This is probably an obvious point. The durability and quality of hiking boots can make all the difference in a memorable trek or a disaster full of discomfort. The fact is, some products are made well and others quite simply are not.
The materials used and how they are put together absolutely matter. Lower quality materials just won't be able to make it as long as you want, and this is even more so the fact when it comes to hiking over more rugged terrain, wet conditions, rocky surfaces, and perhaps all of the above in one trip.
You'll have to decide based on where you're going. If you're heading toward tougher environments, maybe leather will perform and last longer than lighter synthetic materials. If you're heading to hotter climates, then you might go for synthetic and textile upper materials. If that is the case, then the quality and durability of the material tend to matter even more.


Traction
Simply put, you will want footwear on the trails that can deliver you with traction.
Due to the unpredictable nature of hiking, you never will know the hand you are dealt (unless you are very familiar with a specific trail or trails). You could encounter hilly terrain, rocky terrain, or just straight-up dirt.
When it comes to shoes, their traction will be dictated by the design of their soles (which is why they are so vital). In addition to the fact that rubber soles will provide all-around traction and will not deform very quickly, some will sport particular lug patterns.
Now, for normal hiking conditions, you will probably not require boots that are designed with deep and thick lugs. This can be nice if you plan on doing some winter hiking, however.
For the most part, soles with widely spaced lugs will do the trick as they will facilitate good-to-great traction on most of the terrain that you will encounter.
Expert Interviews & Opinions
Most Important Criteria
(According to our experts opinion)
Experts Opinion
Editors Opinion
Users Opinion
By Default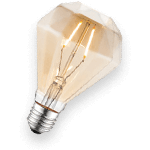 Fit
All of you should be fully aware that one of the most important aspects of footwear is fit. How a pair of shoes fit you is going to dictate everything. For hiking shoes or boots, it is certainly no different.
As will be discussed, however, shopping for them online can be a different animal altogether. As you will see, there are ways to make it easier and more reliable.
Comfort
While how hiking shoes fit you will play a role in this section, there are also some other factors to keep in mind.
Assessing the comfort level of a particular pair of shoes is going to require you to look at the materials and technologies that are in play. And, talking about Nike, they always seem to have a trick up their sleeves.
Durability
Admittedly, this may be the most challenging section for you to assess. The reason for this is plenty of outside factors will come into play.
With that being said, you can at least gain a clearer understanding of how long a particular pair of shoes will last by looking at a few different things. That is what we want to talk about here.
Frequently Asked Questions
q:

How to wash hiking boots/shoes?

a:

Muddy hiking will sap moisture from hiking boots and shoes. Maintenance is a must. Remove the laces and any inner soles, wash the boots in warm soapy water and be sure to rinse away all the soap.

Use something like a toothbrush to scrub clean difficult areas where dirt builds up. Another tip, freeze the footwear, this will get rid of sap and any other sticky residue.
q:

How to break in hiking shoes/boots?

a:

The methods for breaking in hiking footwear will vary depending on the materials used to make the product. Generally, if you're into light distance hiking and you buy shoes for that purpose, they should be fine from day one. F

or more heavy duty hiking, pre-plan, buy your shoes or boots a few weeks before you intend to go distance hiking, wear a thick pair of hiking socks, wear them around the home and progress to taking short walks to gradually break them in.

Depending on the materials used to make the footwear, this process can vary in terms of time. If you buy leather shoes, start about one month before you go hiking.
q:

How should hiking boots/shoes fit?

a:

Always ensure you buy a pair that are accurate and true to fit size. Look for design features in the uppers which supportively cradle the foot so that during a long hike and run your feet do not get fatigued and uncomfortable.

Ensure that a robust lace system is designed in and that a padded tongue is built in so no discomfort when you secure the lace system tightly.
q:

What to look for in hiking shoes?

a:

Hiking boots and hiking shoes do have differences. Here we focus on the shoes. They must be designed to give good padded cushion support. Ideally have designed in rock-plates to give protection. If not water-proof, then an upper with perforations to allow breathability and drainage if the shoe gets waterlogged.

Sturdy rubber soles with designed in multi-directional grip for dealing with unpredictable surfaces. A nice padded tongue to ensure that tight lace systems do not cause pressure and discomfort while hiking.
q:

Can you wear hiking shoes every day?

a:

When it comes down to it, there are some hiking shoes out there that will not be that much different than everyday shoes. If you are talking about big and bulky hiking boots, then these will not be the most appropriate choice for everyday wear.

You do also need to consider, however, if you wear your Nike hiking shoes all the time, they are going to wear down much quicker than if you save them for the trails.
q:

Are running shoes appropriate for hiking?

a:

Yes, it is possible to hike in running shoes. Just a quick note about running shoes; they will be designed with special technologies for enhanced arch support, optimal cushioning, and shock absorption.

In general, they will be okay if you plan to hike on dry terrain and if you are carrying a light pack. In any other situation, though, they will not be the best choice for hiking or trail walking.
q:

Should you go with a size bigger?

a:

This is such a tough question to answer as it all depends on how the specific shoe you are shopping for tends to fit. If several users have reported that the shoe tends to run small then, yes, you can order a size larger.

There is something else to consider, as well. If you plan on doing some cold-weather hiking, you may want larger boots to account for thicker socks. In this case, you could consider ordering a size larger than you usually would.
q:

What about sneakers for hiking?

a:

If you have been paying attention thus far then you will probably already know the answer to this question. Sneakers can work just fine for hiking but it all comes down to how they are designed.

If the sneakers you want to use sport rubber soles, ideal protection, and breathability, then there is no reason to say that they can't be successfully used out on the trails. Again, though, keep in mind that using your everyday sneakers for hiking will wear them down quicker (it works both ways).
q:

Will they stretch over time?

a:

As was just alluded to, leather is going to soften over time and subsequently stretch. While there are ways to quickly stretch fabrics, this will naturally happen when you break them in. But, it is also not wise to wear a pair of hiking shoes that simply are too tight for your feet.

If your toes are completely crammed and can't move, the shoes are too tight and you need to get a larger size. It is not as if most shoes are going to stretch to different sizes or anything like that.
Subscribe to our Newsletter