Best Ice Grippers for Shoes
last updated:
Feb 07, 2020
The reality is just because winter comes and brings with it icy conditions; it does not mean you need to stop partaking in your favorite activities. Of course, perhaps you work outdoors and have to contend with the nature of ice quite often. Either way, you may be in line to look for some new ice grippers for shoes.
Otherwise known as ice cleats, this is equipment that is used to enhance your traction in icy and snowy conditions. But, some will be better for hiking and others will be better for running and general walking and so on and so forth.
From model to model, the materials and overall design can differ quite a bit. So, it is up to you to educate yourself on what it takes to buy the best ice grippers for shoes. Thankfully, we are here to guide you.
In a Hurry? The test winner after 12.75 hrs of research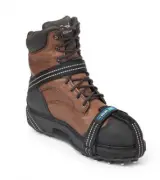 STABILicers Heavy-Duty Cleats
Why is it better?
Designed to meet rigorous performance standards
Virtually everyone has loved the fit
The studs grip extremely well
In a
Hurry? Editors choice: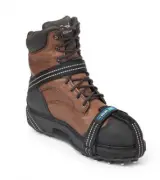 Test Winner: STABILicers Heavy-Duty Cleats

28
Researched Sources
32k
Reviews Considered
12.75
Hours Researching
14
Products Evaluated
Traction
Durability
Stability
Size
Portability
By Default
Our Top Picks for the Best Ice Grippers for Shoes
Criteria Used for Evaluation


Traction
Without question, the ice grippers you buy need to be able to enhance your grip in icy conditions.
At the end of the day, you need to buy ice grippers for shoes that are going to deliver you the traction you require. Now, the word "require" is essential here as you need to factor in many outside variables when you go to buy ice cleats for shoes. For example, the terrain and conditions you plan to encounter can alter the cleats you end up going with.
And, while you may still find ice grippers with hinged or rigid constructions, the most common ones will sport semi-rigid constructions. Part of the reason why they are familiar is cleats of this nature will sport superior performance without the nuisance of slowing you down. Additionally, semi-rigid ice cleats are also quite versatile in their usefulness.
Of course, you should also pay attention to the design of the studs. In addition to the fact that they should be aggressive to grip into ice and another such terrain, you also need to pay attention to where they are positioned on the cleats. Ideally, most of the points will be right beneath the instep.
Oh, and as for how many studs you should look for, this can vary. Some models will sport upward of 18 different points or studs. But, most commonly, you will see right around 10 to 12 points, and this is fine too.


Durability
What you want to look for are models that are built with high-quality materials.
It is safe to assume that most of you will not be interested in purchasing cheaply-made ice grippers for shoes. Now, with that said, there are more affordable options out there that will not last as long, and these can still be good. Anyway, back to business, the first order is to assess the design of the cleats themselves.
Most of the time, they will be made out of either steel or stainless steel. While both steel and stainless steel cleats are very durable, stainless steel variations have the added advantage of corrosion resistance. Then again, there are also aluminum options out there. But, when compared to steel, these are going to wear much faster.
Now, something else to talk about is heat treating. A lot of the times, top-end ice grippers for shoes will sport heat-treated steel cleats. To put it, when metal is heat-treated its toughness, hardness, and strength are all enhanced.
Oh, and do not forget about the design of the soles if the ice grippers come with them. The best ones will be made with what is known as a thermoplastic polymer. This sports the performance and properties of rubber but is processed like plastic.


Stability
For this section, you want to pay attention to the binding attachment systems.
For this section, your primary focus needs to be on the different types of bindings that ice grippers can be designed with. Most commonly, there are three types, and these are used to attach the cleats to your footwear. You have a strap-on, step-in, and hybrid bindings.
Starting with strap-on bindings, these are great if you wear boots for walking on ice. These are designed to run from your heel to your toe and typically come with nylon webbing straps. For the most part, they are best suited for non-technical terrain.
Now, if you do plan to traverse technical terrain, then you may want to consider ice cleats with step-in bindings. Being equipped with both a cable heel piece and a lever, these allow you to achieve maximum traction. Hence, this is why they are better for more technical terrain.
And, as you may have expected, hybrid bindings are both strap-on and step-in designs combined. You can think of them as the best of both worlds, and they allow for maximum versatility. And, to wrap this section up, no matter the design of the bindings, you should ensure that they will remain stable on your feet.


Size
What you also need to ensure is that the cleats you buy fit your current shoes or boots.
Because you need to actually attach ice grippers to your shoes or hiking boots, you need to pay attention to ensure that you buy the right size. After all, you do not merely just wear ice cleats for shoes on your feet as they would be stupendously painful. And, while there are one-size options out there, others will come in various sizes.
Depending on the binding style, some models will come in sizes ranging from extra-small to extra-large. Finding the right size is going to be critical as cleats that are too small will not attach to your shoes and those that are too large will be too unstable.
The question is, though, how do you know which size is right for you? You can't try them on, so to speak, after all. In addition to looking through consumer feedback, it is also recommended to see what the manufacturer recommends. They may even provide you with a sizing chart and this can be useful.


Portability
If you do not want to wear your ice grippers at all time, look for them to be portable.
This section may come across as unnecessary or pointless but it is the complete opposite when you stop and think about it. After all, you may not want to wear your ice grippers for shoes all the time. And, wearing them on specific terrain can eat away at the studs and wear them down quicker.
So, whether you need them for hiking, climbing, or anything else, you may want to attach them to your shoes or boots when the time comes. What this means is they need to be easy to transport and travel with. Thankfully, this will be the case most of the time.
First off, most ice grippers for shoes will be lightweight. They are not going to add much weight to your load, and that is always a good thing. Secondly, some will be able to be folded or rolled down compactly. This can be a real space saver and can come into play if you already carry a ton of other items with you.
Oh, and one last thing, some sellers will even provide you with a dedicated carrying bag. These bags will often be puncture-resistant to handle the rough and abrasive nature of the studs. Then again, you can always account for a bag of this nature yourself.
Expert Interviews & Opinions
Most Important Criteria
(According to our experts opinion)
Experts Opinion
Editors Opinion
Users Opinion
By Default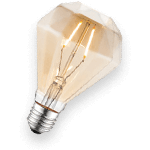 Traction
The primary purpose of ice cleats is to provide you with traction on ice. Well, while this is somewhat true, you may not always be on ice the entire time. Sometimes, you will need them for snow and other types of terrain. Either way, the studs, and overall construction need to be tailored to what you need ice cleats for. Then again, at the end of the day, you need traction, so look for it.
Durability
Different factors go into determining the durability of any pair of ice cleats. You need to assess what metal has been used for the studs. But, you also can look for heat-treated metal and metal that has been coated for rust protection. Past the metal, the binding system also needs to be durable. So, look for a high-quality rubber.
Stability
While the pair of ice grippers for shoes you buy needs to remain stable while attached to your footwear, you also need to know that there are different binding attachment systems out there. Each of them is great in their own right, and if you have a preference of the type of terrain you walk, hike, or climb on, you will want to pay close attention to this section.
Frequently Asked Questions
q:

Will you be guaranteed not to slip or fall?

a:

When you attach ice cleats to your shoes or boots, they are going to dramatically increase the traction you receive on icy and slippery terrain. However, even though it would be careful never to have to endure a fall again, manufacturers can't promise that will be the case.

When you think about it, you have to take into consideration that everyone walks differently. And, specific ice (such as black ice) will be more dangerous as you can't tell it is ice. Either way, there still may be a chance that you slip and fall even with ice cleats attached.
q:

What can they be used for?

a:

In case you have not put two and two together already, ice grippers for shoes have full applications due to their versatile nature. Even though, as you have already learned, particular ice cleats are better used for specific terrain and conditions, you can buy a pair for just about any occasion.

Whether you need them for hiking in the winter or merely because you tend to slip a lot on the Jobsite, they can be of great use to you.
q:

Can they be worn anywhere?

a:

The easy answer to this question is no; they can't be worn anywhere. Now, they can be worn safely on any winter surface (such as ice, snow, etc.). However, most designs will not be ideal for indoor flooring, blacktop, concrete, etc. Ironically, indoor surfaces are not going to wear down the studs as the problem is the other way around.

What will happen is the aggressive studs will damage your hardwood flooring and such. Let's say that ice cleats for shoes are not designed to be worn as everyday cleats.
q:

Can they be worn on concrete?

a:

Now, when it comes to indoor flooring (such as hardwood, carpet, and blacktop), the studs on the cleats are more prone to damaging the floor itself. However, the opposite is exactly when you wear them on concrete.

Due to the abrasive nature of concrete, it is not wise to wear your cleats on them. While you may not notice anything short term, the concrete is going to eat away at the studs and make them less effective in the long haul.
q:

Why is it so difficult to walk on ice anyway?

a:

Have you ever just wondered why ice is so challenging to walk on, in the first place? Most of you know that it is slippery to walk on but do you even know why that is? The primary reason is that there is little to no friction that is created between the soles of your shoes and the ice itself.

Because friction is a force that is going to oppose the motion, it is needed for you to remain stable. Thus, in a way, ice grippers for shoes are providing you with that friction that you need.
q:

How long will the average pair last?

a:

This is a tough question to answer as it goes back to the materials that are utilized. Again, aluminum cleats are going to wear down quicker than steel ones. Also, some models will come with rather low-quality rubber straps that will break a bit too quickly.

So, as you can tell, a lot of it depends on the quality of the individual cleats that you buy. But, remember, it also depends on how well you treat them too.